It's been about a week since the heartbreaking news of 279 kidnapped school girls, from a federal secondary school in Zamfara state was reported. This came after some bandits had kidnapped school boys in Niger state and demanded that the government paid 800 million naira in ransom. The president of the nation Mohamadu Buhari had earlier stated that he would not be negotiating with bandits, and would not be paying any random fee and this left the entire nation astonished on what the outcome would be for the Zamfara girls.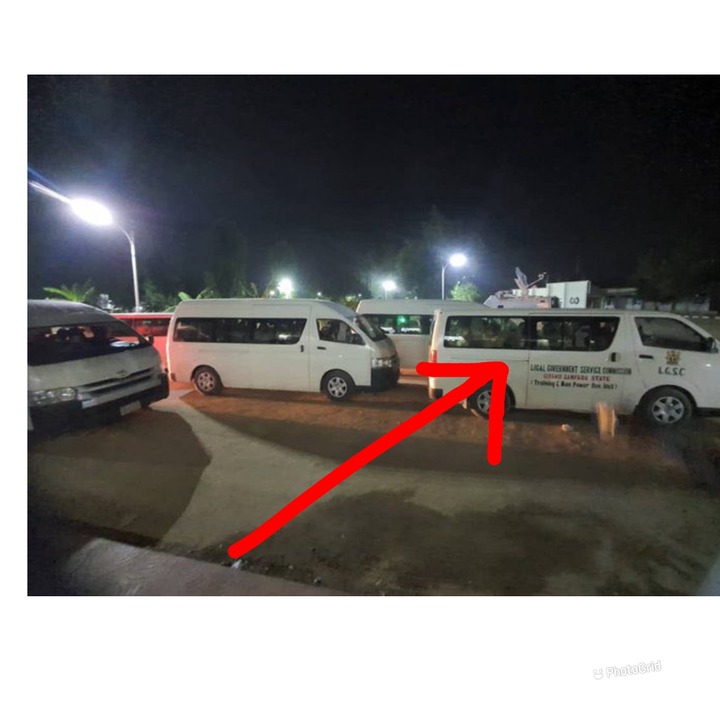 At about 5am today, the governor of Zamfara state his Excellency Bello Matawale, on his official Twitter page the governor announced the release of the school girls into his custody, as the governor set out a dinner with the school girls to freshen them up and cheer them to forget the horrific experience.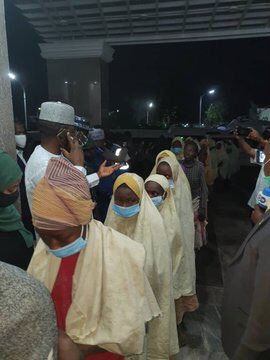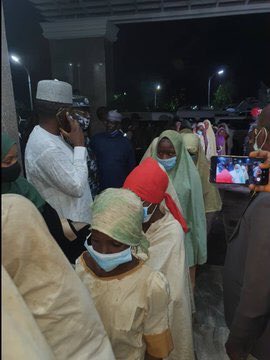 The punch newspapers also broke the news on their verified Twitter account, further giving authenticity to the news. In the governor's statement, the girls were released into his custody without him needing to pay a single penny, and the governor said the secret to getting the business done was his relentless effort in negotiating with the bandits. He also urged that parents in his state should not withdraw their children from schools, as he promised to tighten up security in the state and around schools.
When the girls were released to the governor, I noticed the following about them.
1) Compliance to covid regulations:
The governor of Zamfara state ensured that the girls complied with covid19 protocols, as he provided surgical nose masks round to the students.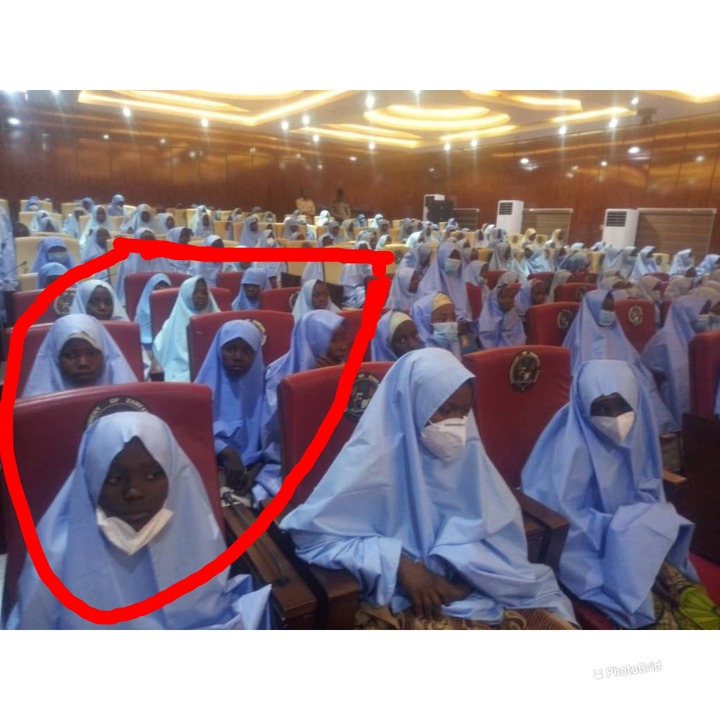 Although some removed it while in the safety of the hall, they maintained social distance from one another.
2) Well furnished hall for a refreshing experience:
Thanks to the governor of Zamfara state, who picked a well furnished hall to host his meeting with the school children, and hopefully the privilege would make the school girls feel loved and appreciated by the government and country at large. Which would help them forget the horrors they have been through in the past days.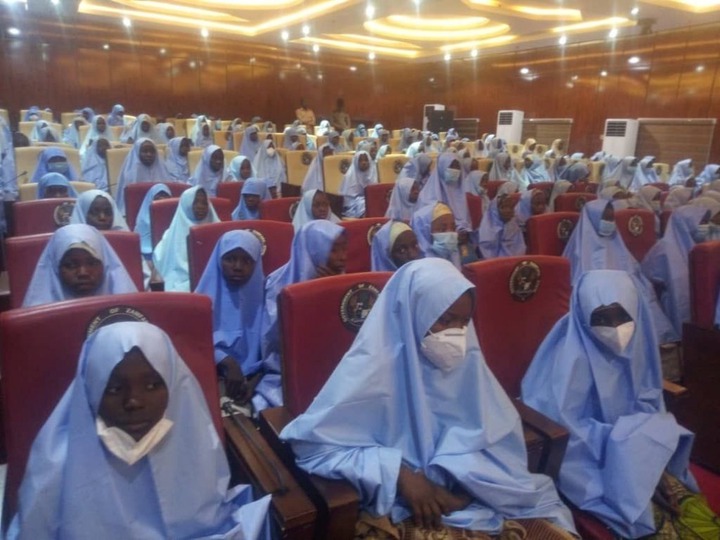 I am glad that this ordeal is finally over for these girls, and I hope that this kidnap is schools would be put to an end finally. Please drop your kind comments below.
Content created and supplied by: ItzSwayne (via Opera News )