This is a lady who is left to die after reportedly hit by a vehicle, one would see how much of pain she is experiencing
This story was reported by @Morris_Monye, according to him, this beautiful lady was hit by a hit and run vehicle, and has been left for 5days with no medical attention whatsoever.
She is currently lying helplessly Infront of Grand Square in Alausa, Lagos state.
Photos obtained from the video, shows she sustained grave injuries on her body, with her left left competely almost decayed, and deep cuts on her right hand, as she wails in pains.
The man behind the video could be heard calling out on the Lagos state government to come to her aid.
See photos of her in pains below.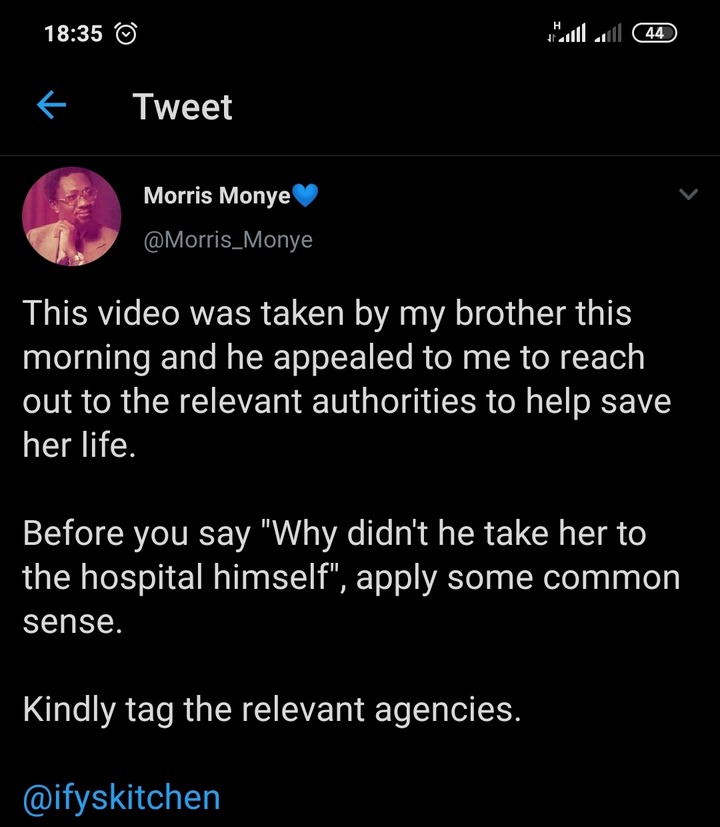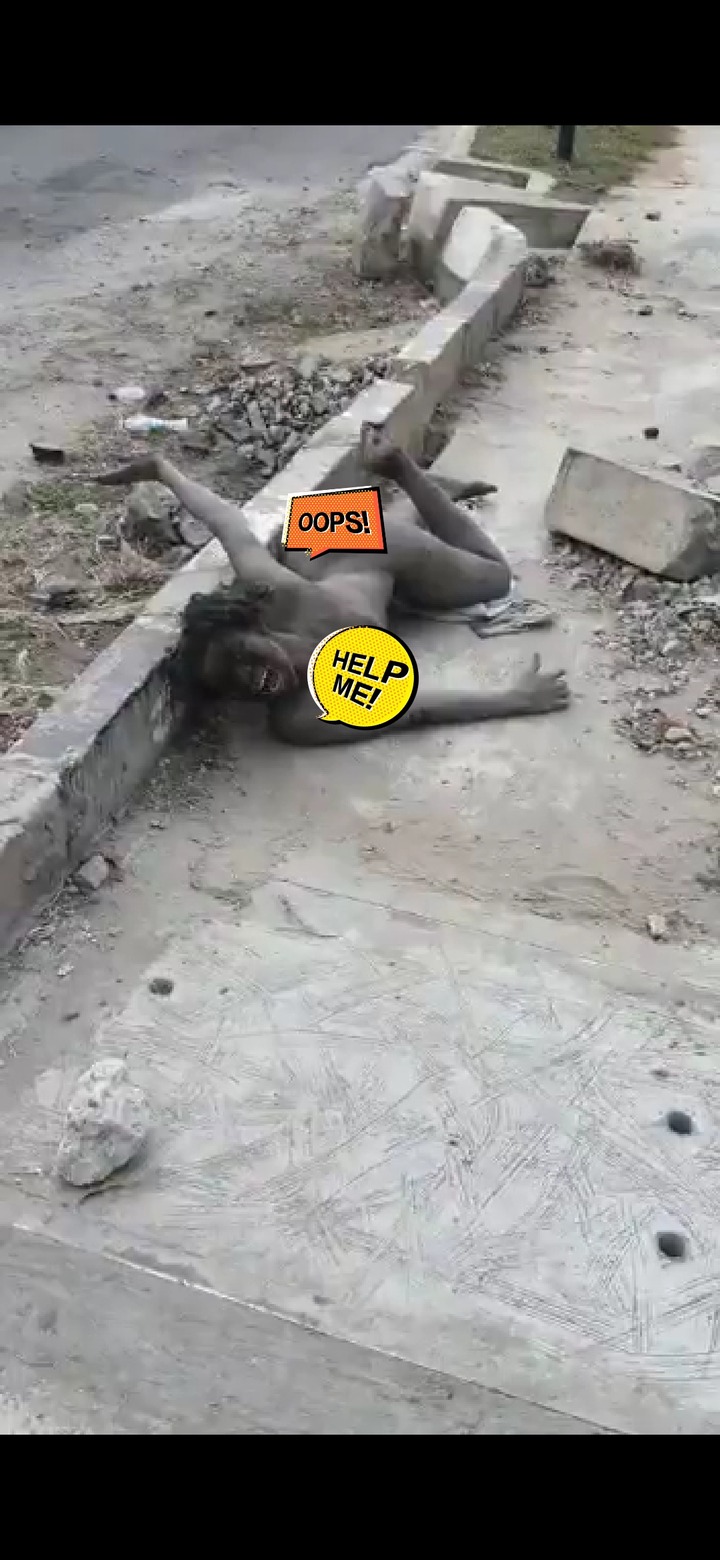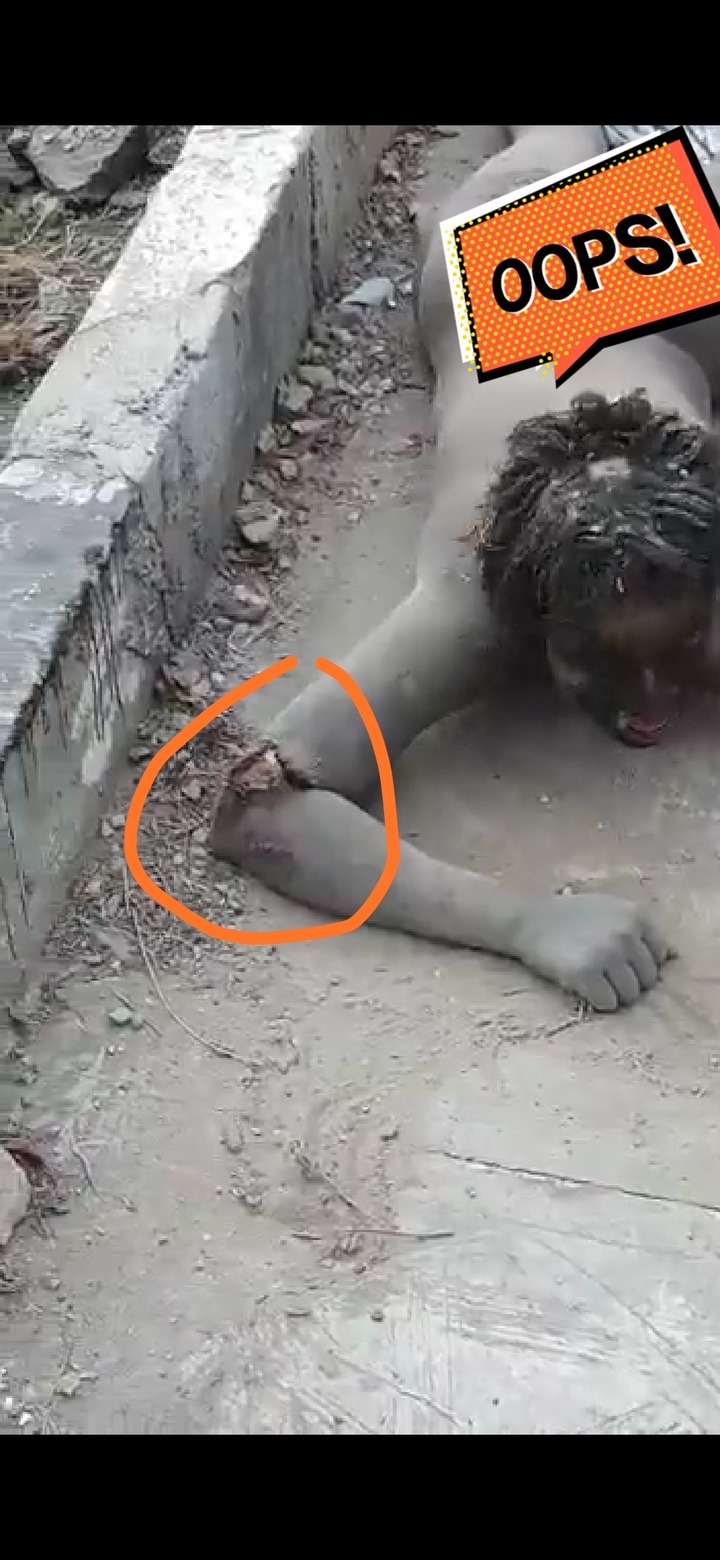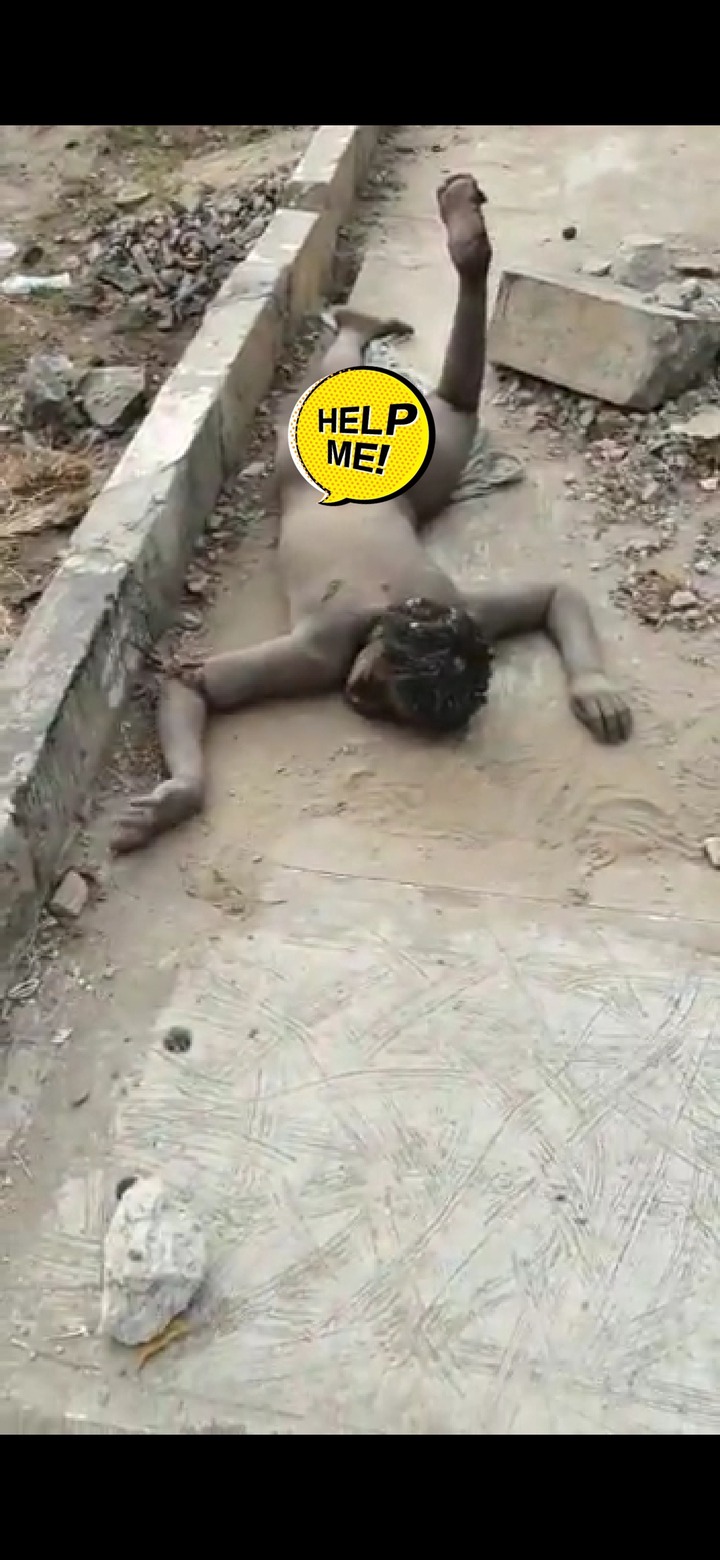 Use link to watch tha video below
https://twitter.com/Morris_Monye/status/1357988649598672896?s=19
This has drawn the attentions of many people online, although there is currently no reports whether she has been attended to or not, but authorities are planning to mobilize medical team to her rescue.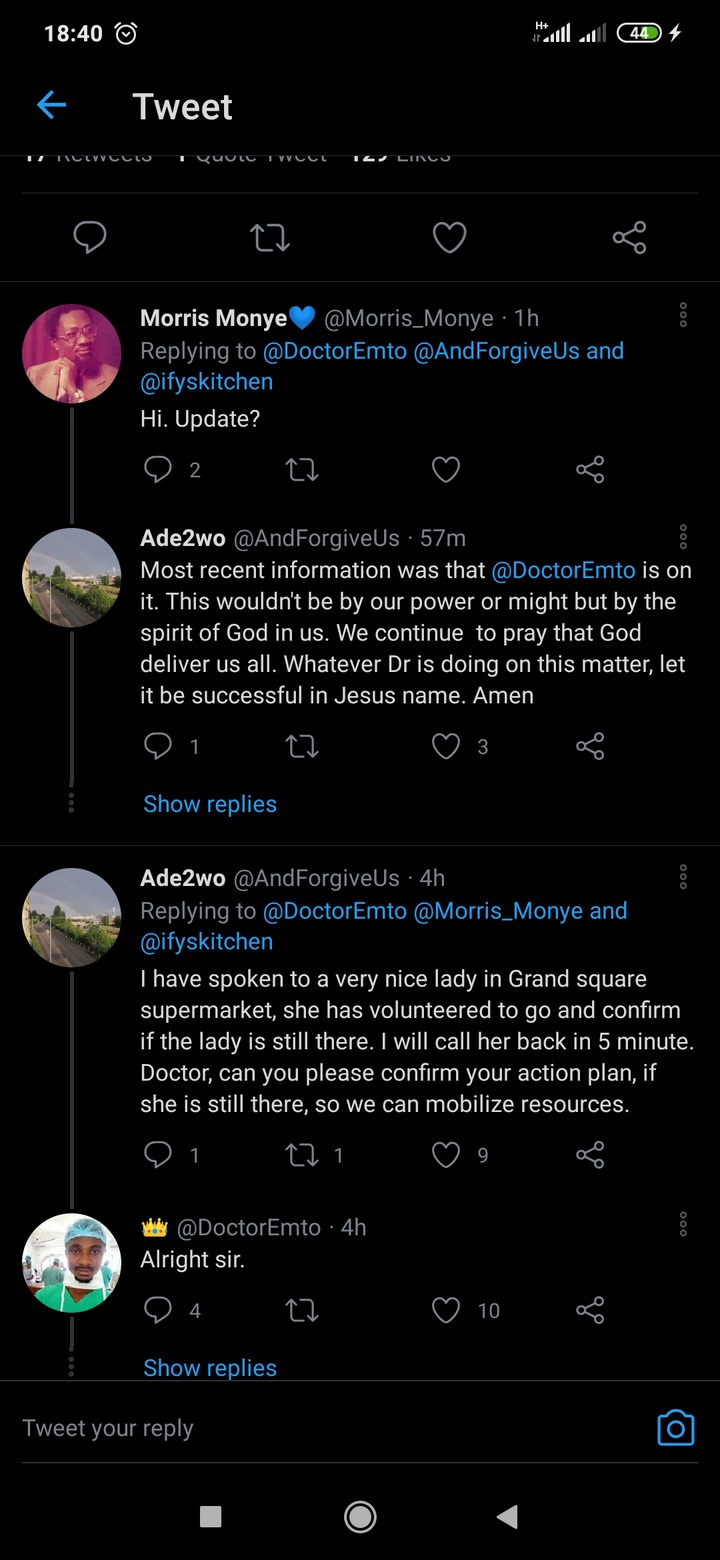 Content created and supplied by: Socialmediajagaban (via Opera News )