Some people were seen in a community in Benin picking up free money after some unidentified boys suspected to be online fraudsters, otherwise known as "yahoo boys", packed in the middle of the road throwing up lots of naira notes.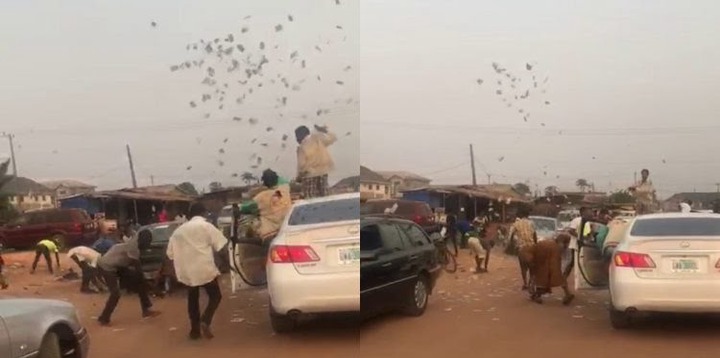 The incident was seen in a viral video and PM News reported it to have happened on Sunday at Evboutubu, a community in Benin, Nigeria. PM News also described the vehicles which the boys packed in the middle of the road as a white Toyota Venza SUV and a white Lexus Saloon car, which has the registration number Abuja GWA 300 BL.
The actions of these boys caused a traffic jam as people around rushed to the middle of that road to pick up free money.
In the video, the voice of a woman who was clearly very close to the recorder, described the boys in the two vehicles as "Yahoo boys" and alleged the boys were throwing the money because they wanted to take people's destiny.
The video got people talking as people gave their take on what they saw. Here are some of the reactions on social media.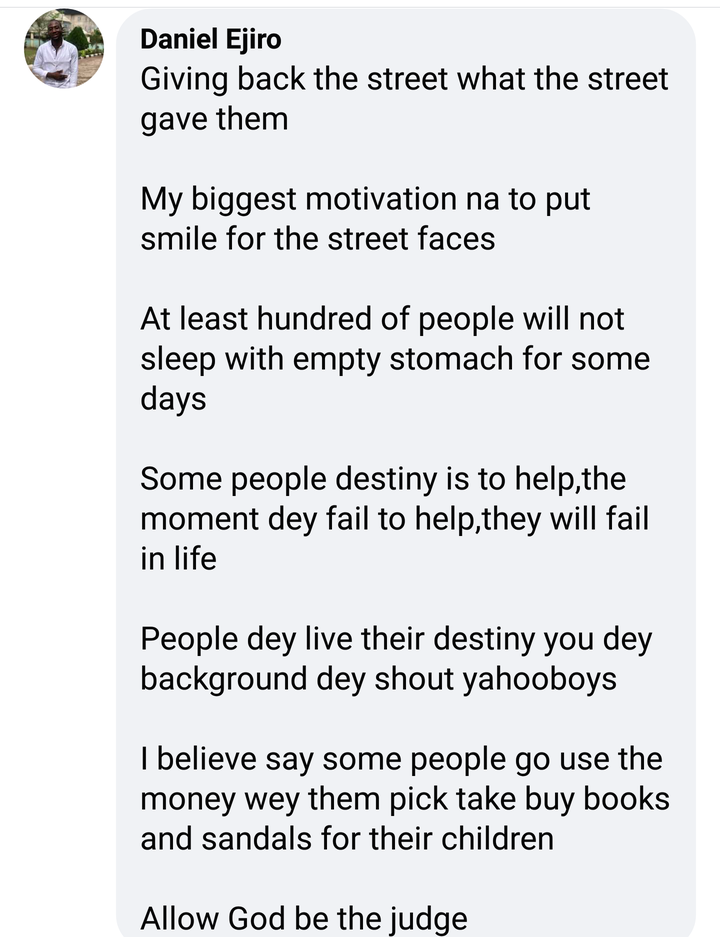 Below is a link to the video
https://www.facebook.com/1050850821660526/posts/3904793019599611/
Content created and supplied by: SportsBible (via Opera News )