The fact is any form of physical abuse or domestic violence should be frowned upon in our society. We have seen situations were people sustain lifetime injuries or perhaps lost their lives simply because they were in unhealthy relationships.
Well, many people have been reacting to the relationship between two popular Twitter influences after an alleged domestic violence case was surfaced online. If you are an active Twitter user, you will realize that the relationship between Biyi and his girlfriend, Sabena is envied by many people. However, Sabena took to her Twitter page to reveal that her boyfriend, Biyi physically abused her after they had a misunderstanding. Sabena revealed that she tried to make amends but said he pushed her and she pushed him back. She went on to say that all she could remember was that he kept hitting her until she fell on the floor. After that, she said she was dragged into the toilet where she was also strangled before the neighbours came to her rescue.
See her story :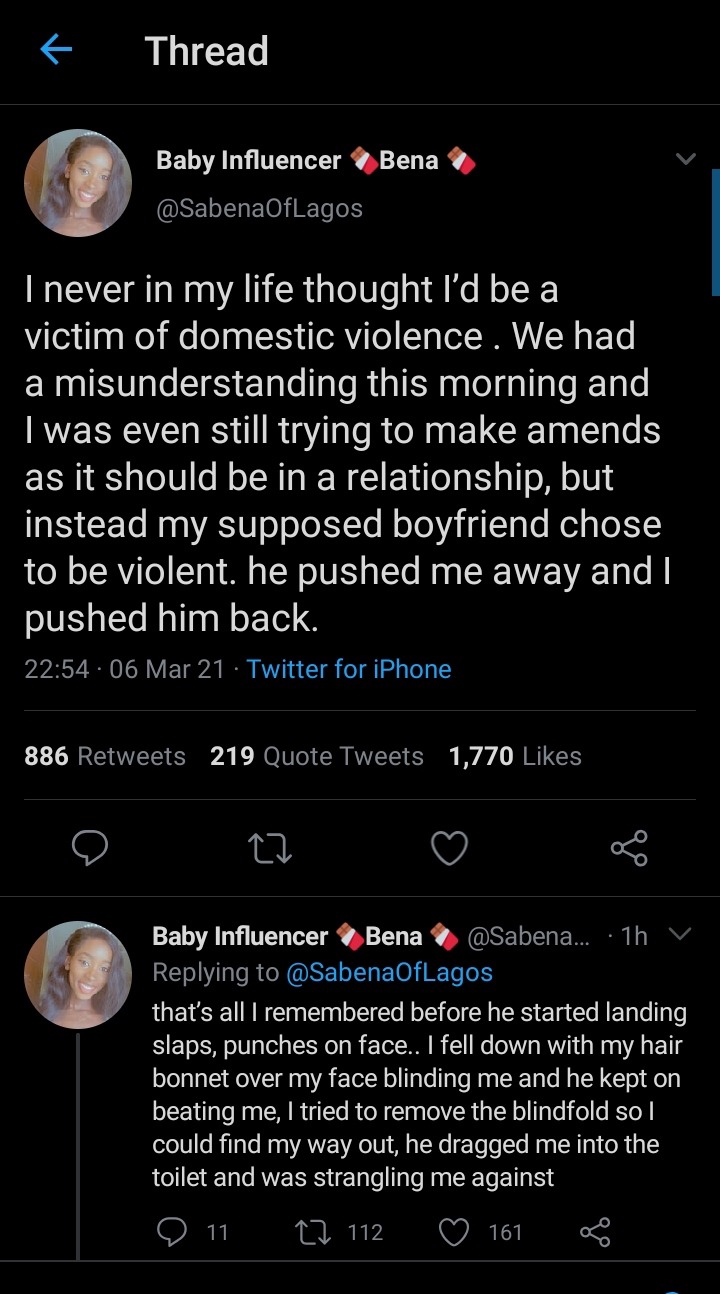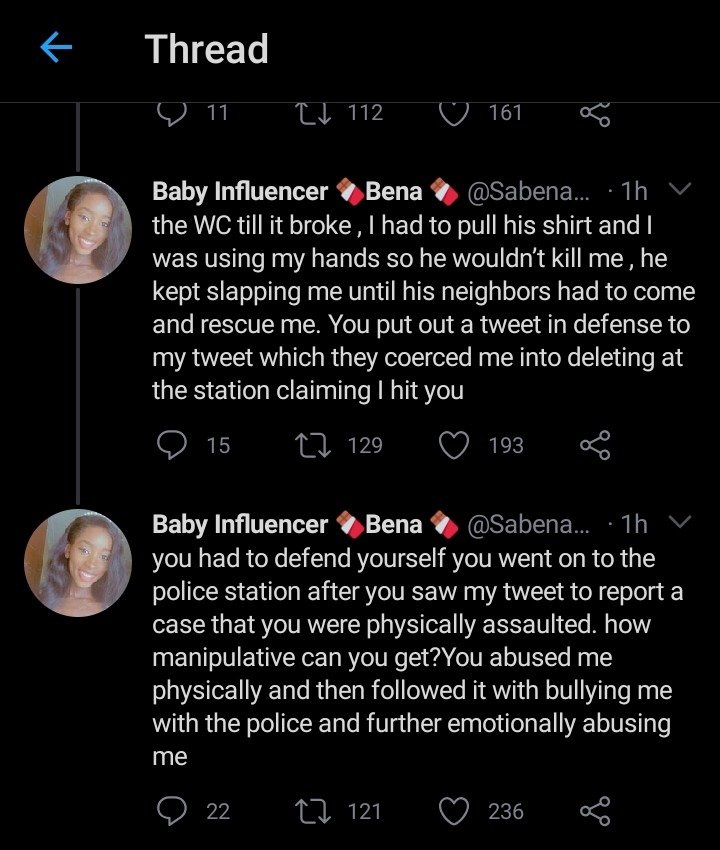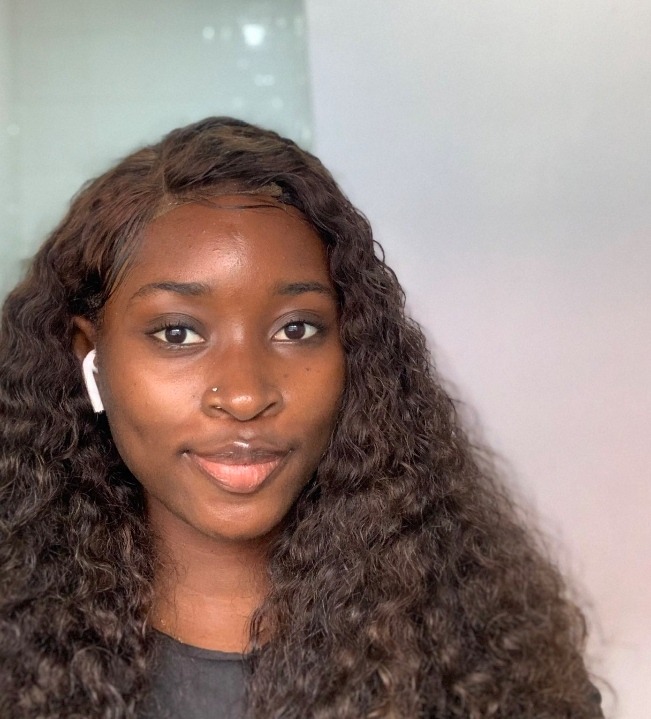 However, after Sabena shared her story, Biyi has also taken his time to share his side of the story.
Biyi said that he preferred to keep his relationship private but he needed to state that all he did was self-defence. He said he was physically violated by Sabena because he ended his relationship with her. He said he was beaten and severally hit by things Sabena could find. He went on to say that he was in the visitor's toilet where he was shoved by Sabena, and this made him crash into the Water closet. He went on to say that he's sad because people have judged him. He said she went this far because she knew the kind of man she was, saying he'll never lay his hands on a woman.
See Biyi's story: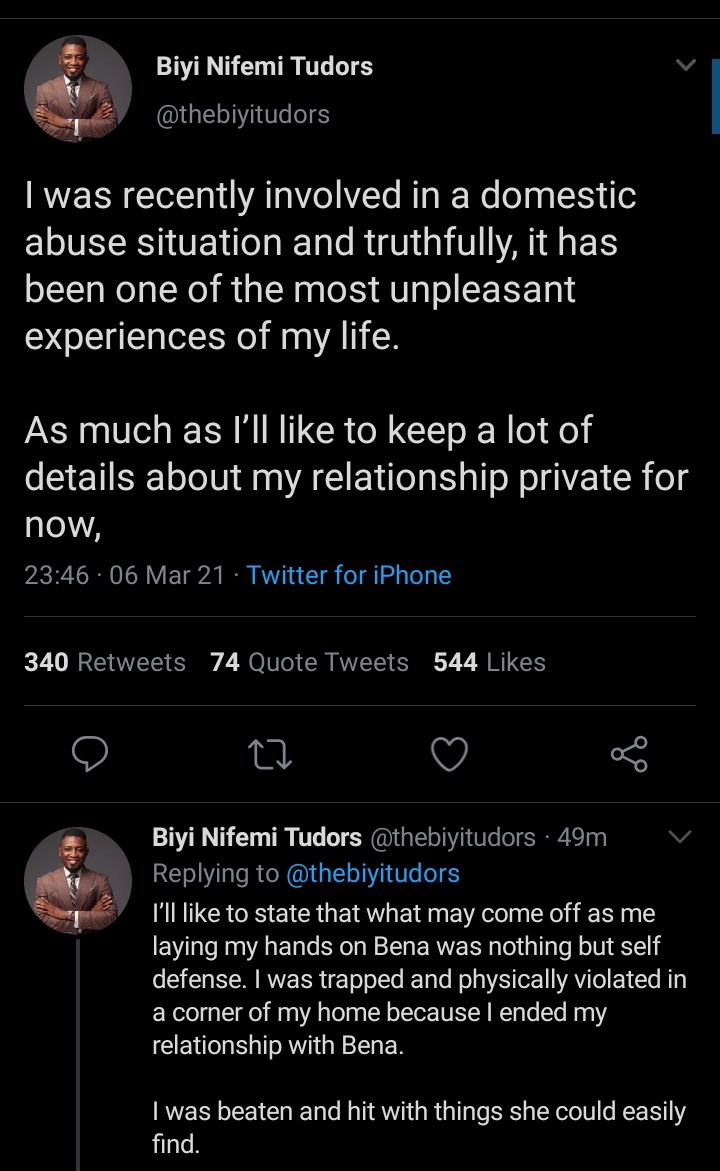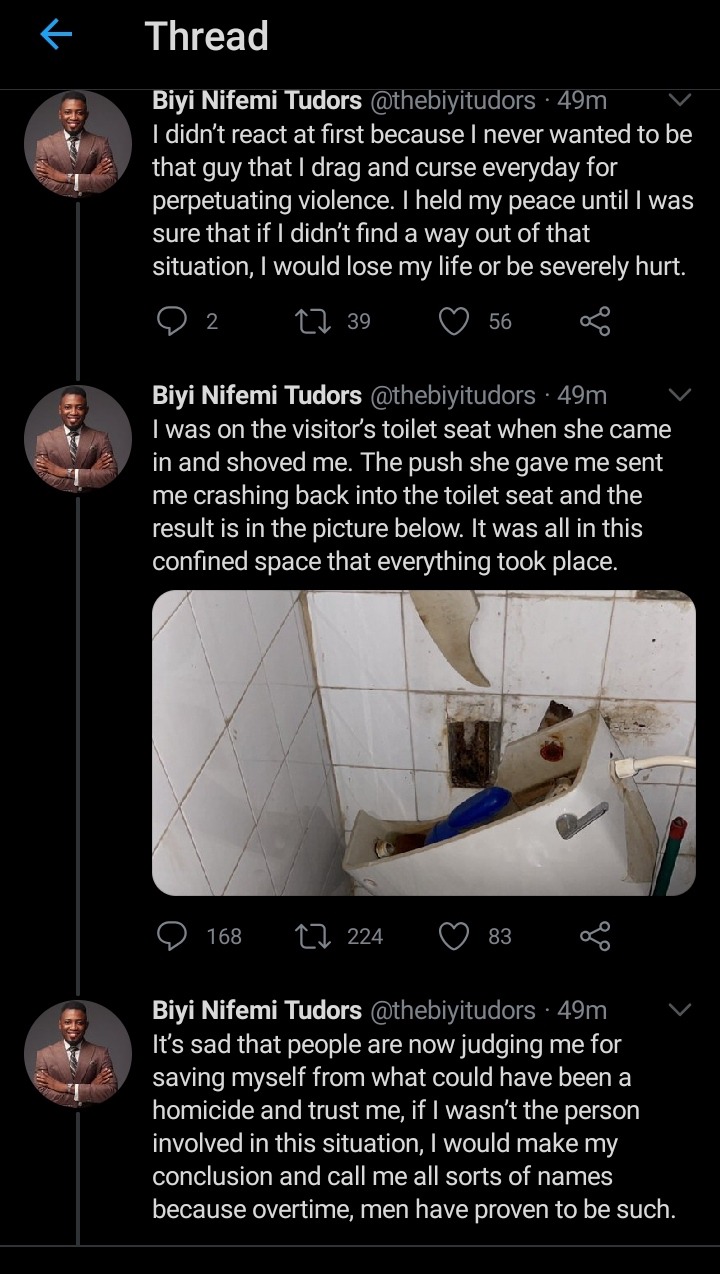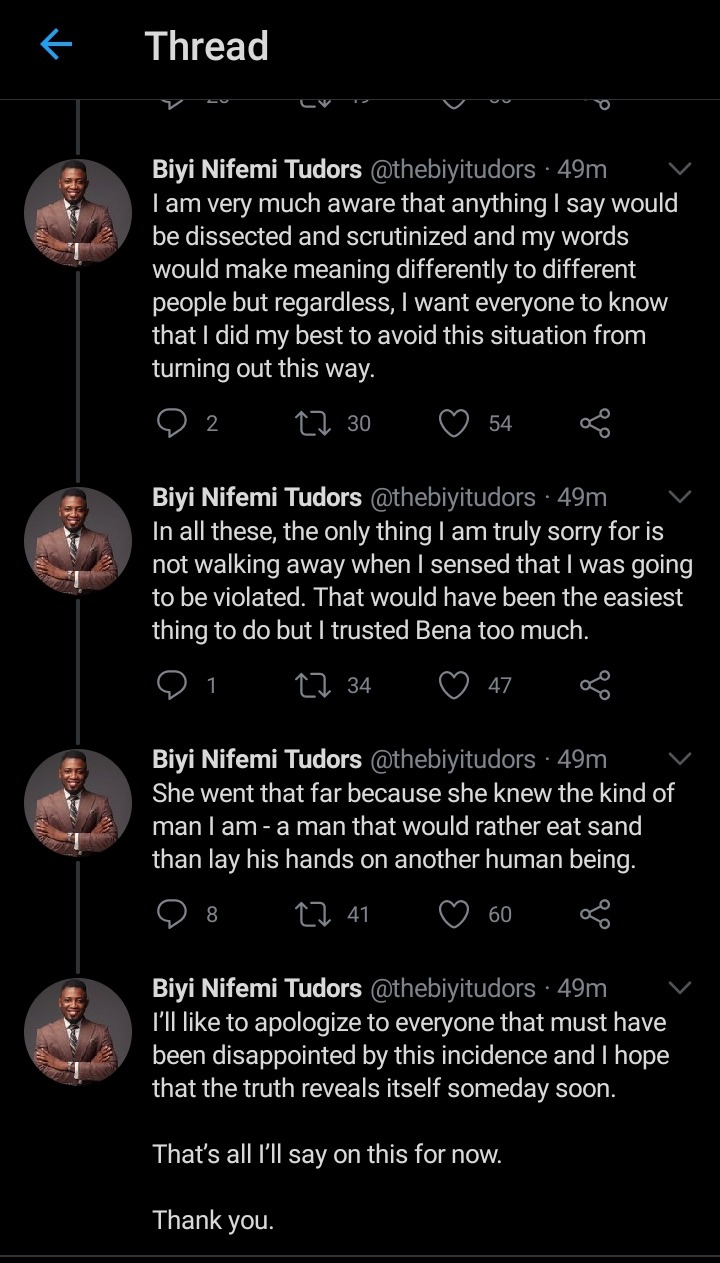 Well, biyi's story has stirred many reactions. Many people gave advised that they settle their issues offline, while others said they didn't know who to believe.
Here are some reactions to the post: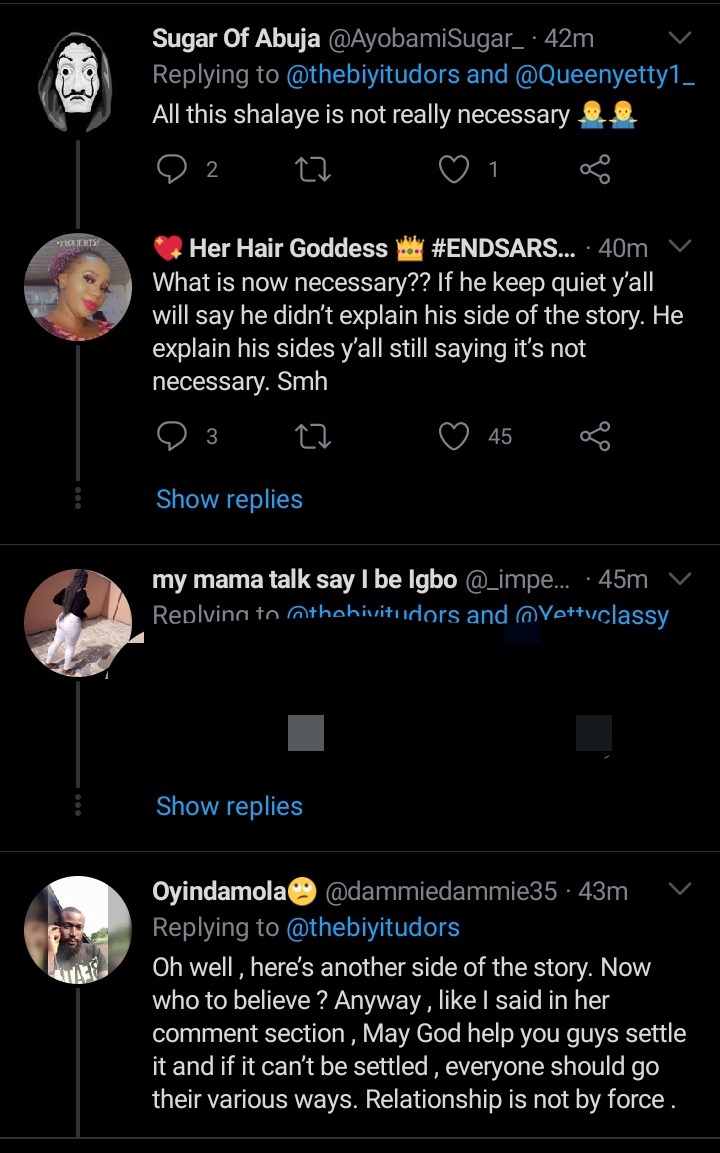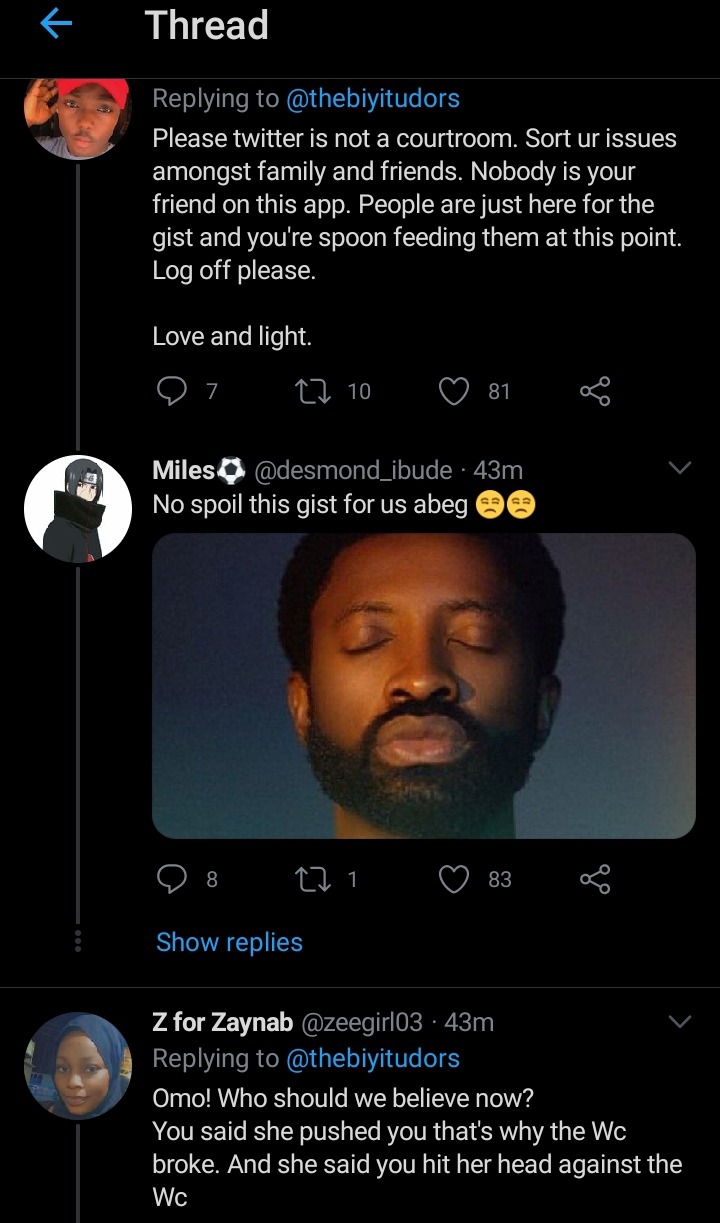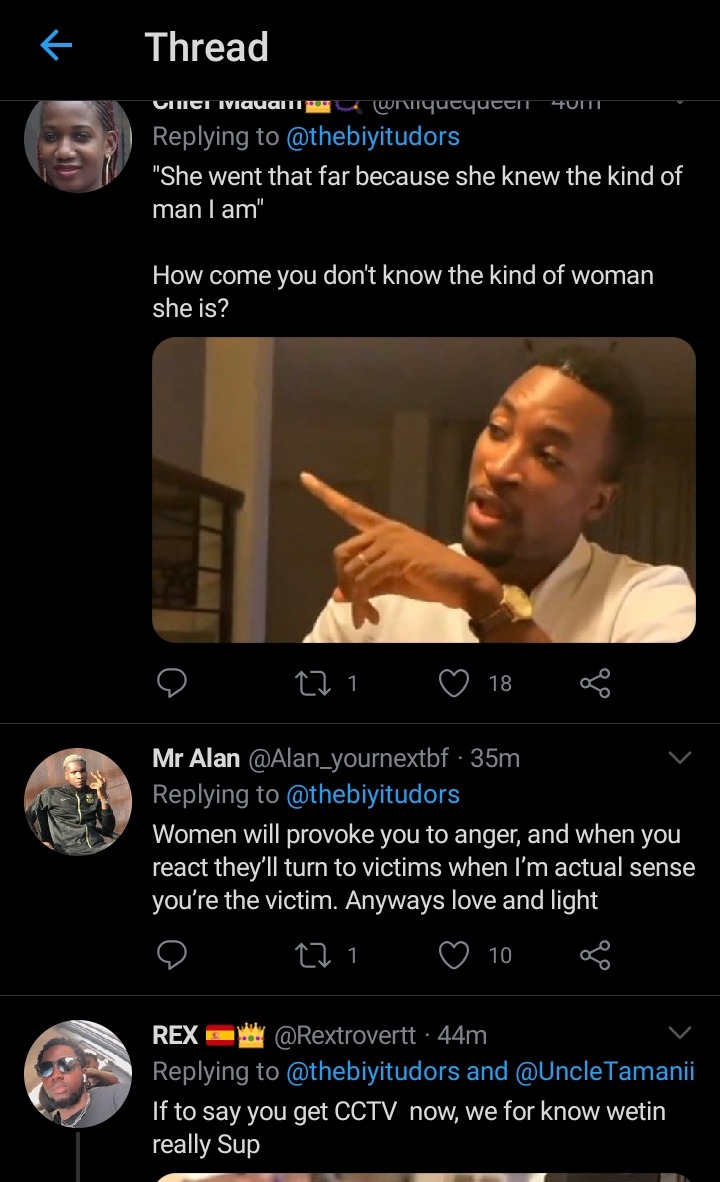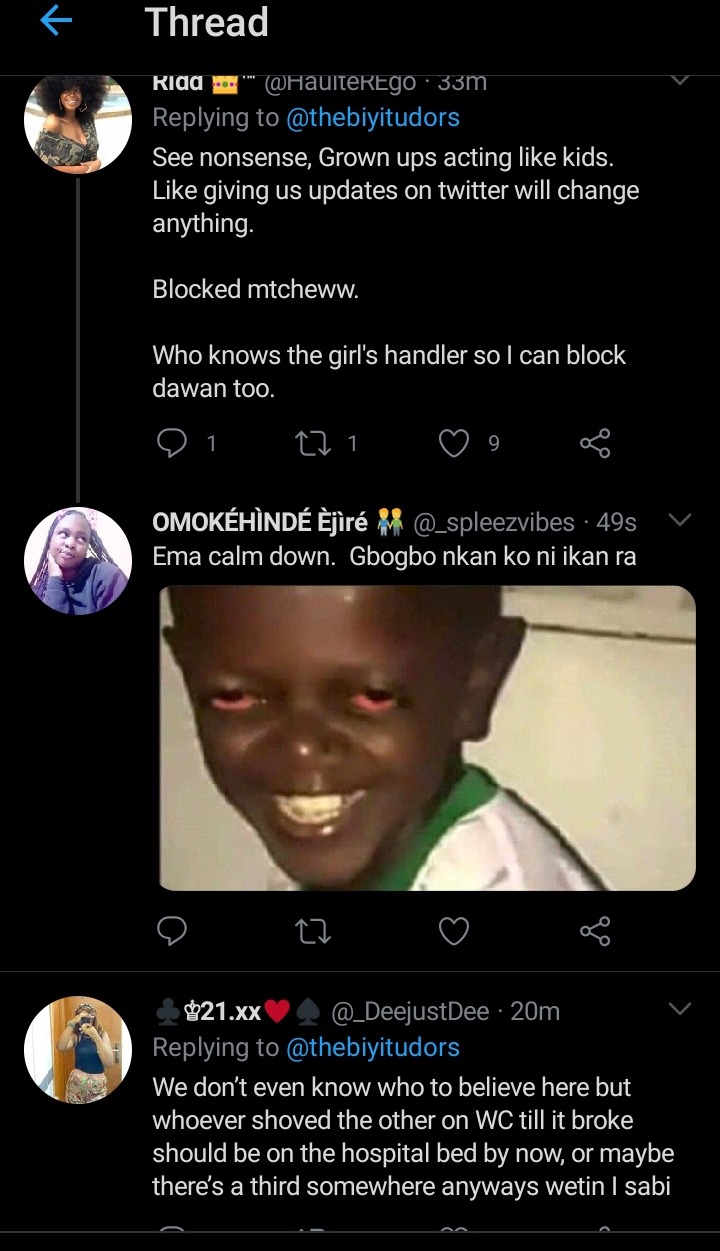 See how Sabena reacted to biyi's story: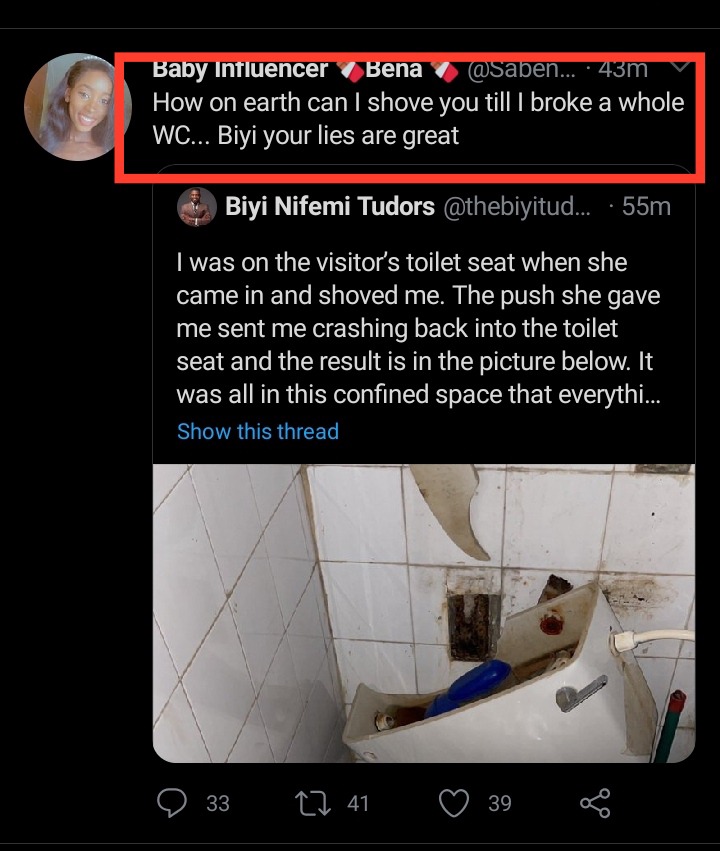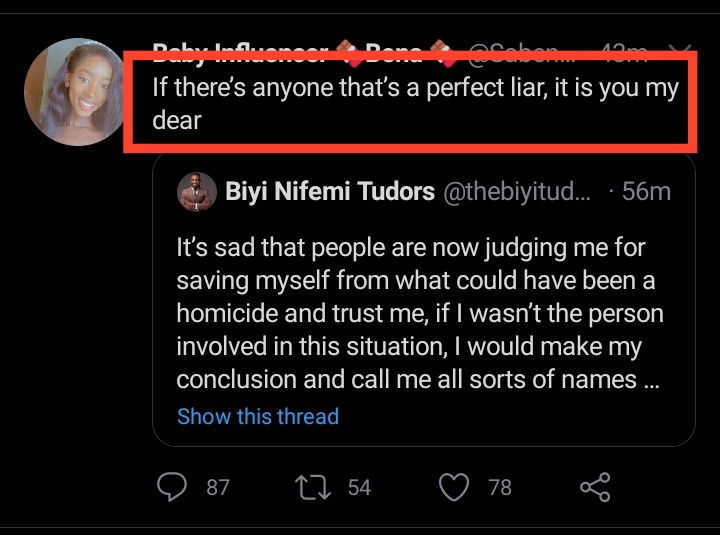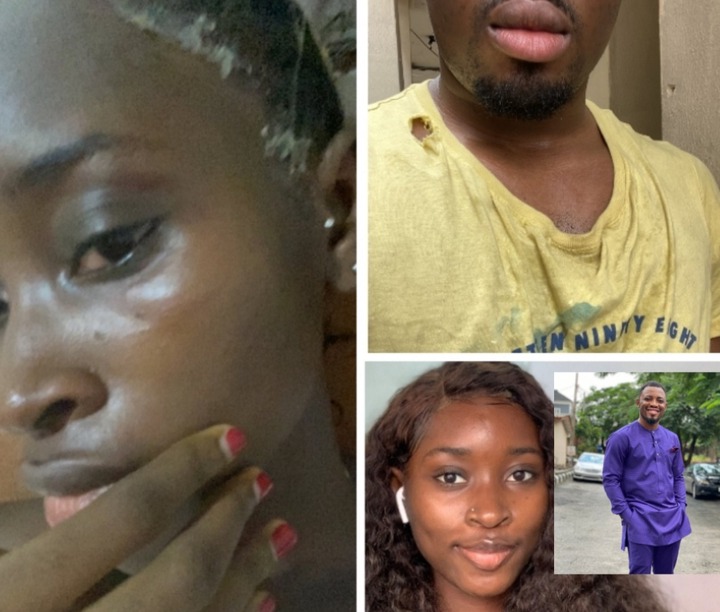 In conclusion, no one truly knows what happened between the two parties, and I can say is I pray they resolve their issues.
Thanks for reading this article.
All images used are for illustrative purposes
Source: [email protected], [email protected]
Content created and supplied by: WALDEE (via Opera News )