A lady has narrated her experience with a police officer inside a public bus in Lagos State. The lady who is identified as Lade Falobi said she sat beside a police officer on the bus, she fell asleep during the trip and she woke up to the police officer's hands on her boobs.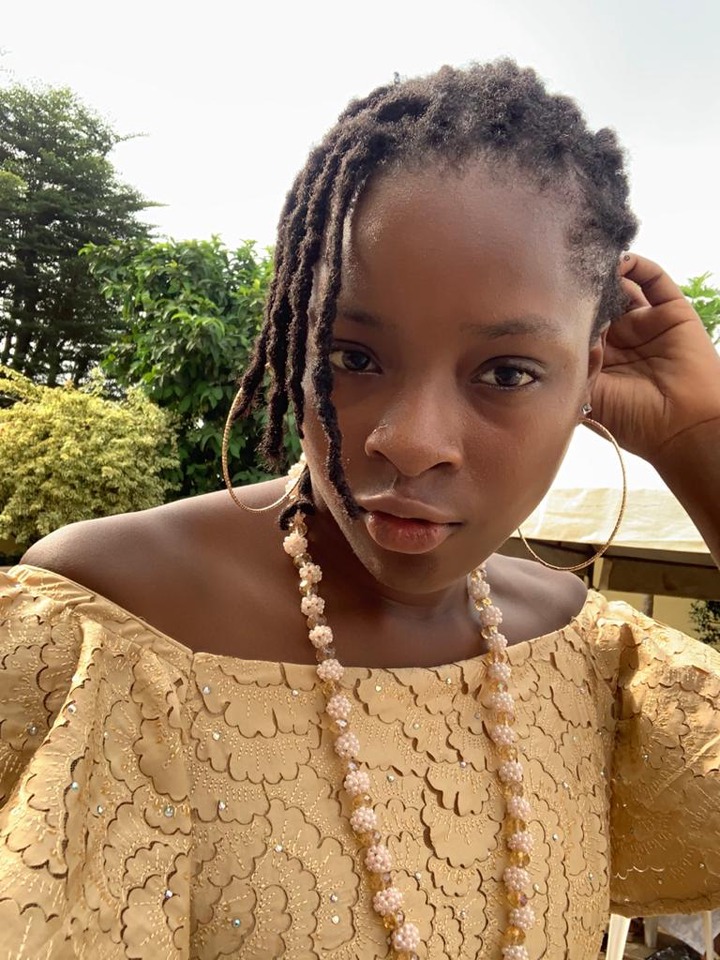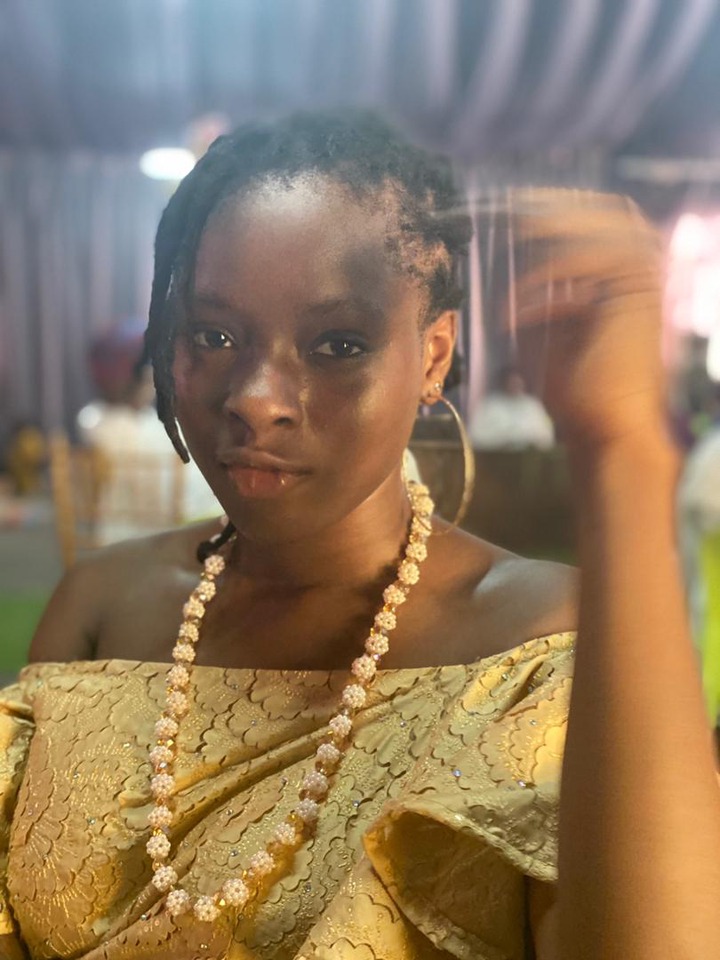 Lade's picture from her Twitter handle.
Lade said when she woke up and saw what the police officer was doing, she felt embarrassed. The officer starts flirting with her afterward.
This is not the first time a lady will be complaining about harassment inside a public bus, several videos of guys harassing females inside a public bus are on social media. Such an act is barbaric, it must be condemned by all. We must create a safe atmosphere for our ladies.
The lady's story has generated different reactions on social media. Many Nigerians condemned the officer's action. Some doubt the authenticity of her story while others urged her to took it up with the police officer and sue him for harassment.
Do you believe a police officer can do such a shameful thing to a lady? Share your thoughts below.
See some reactions below.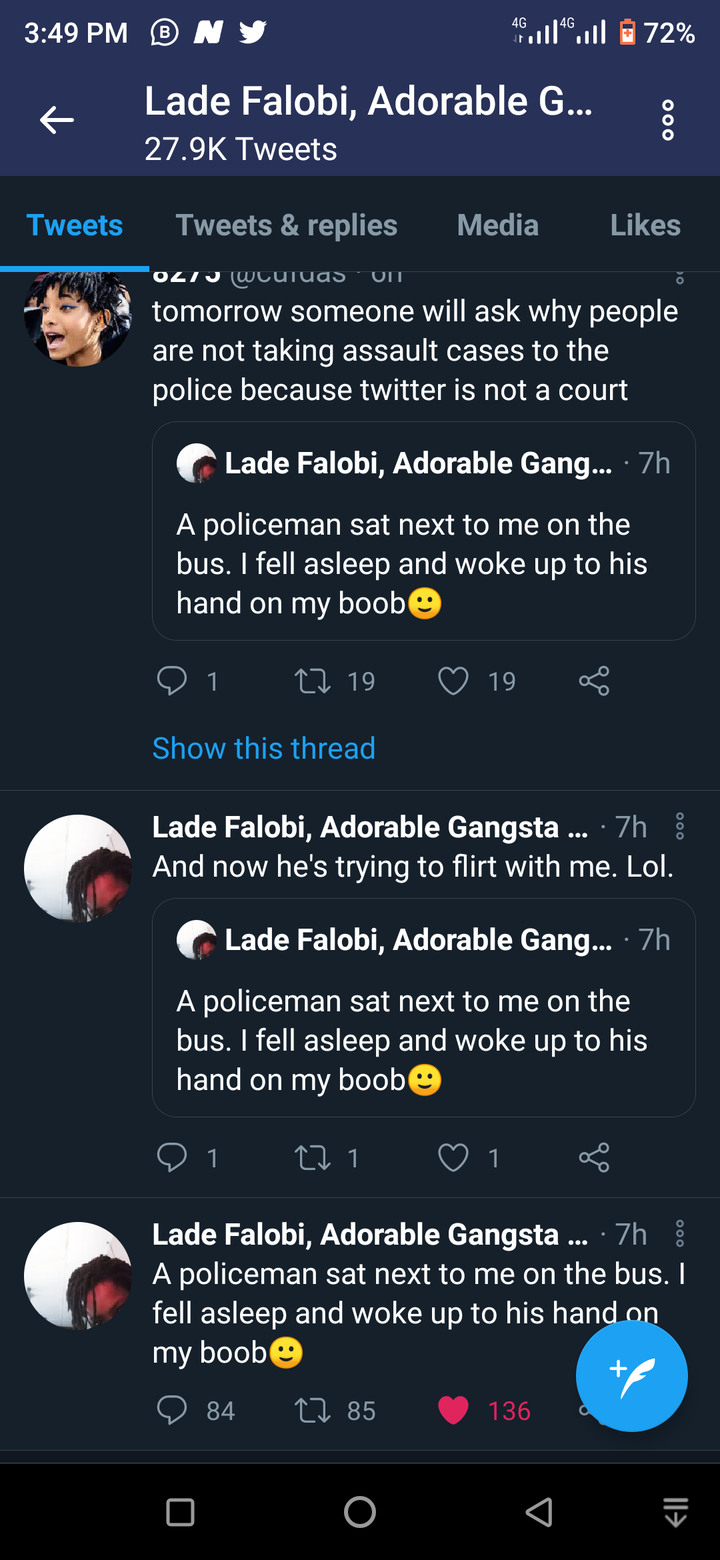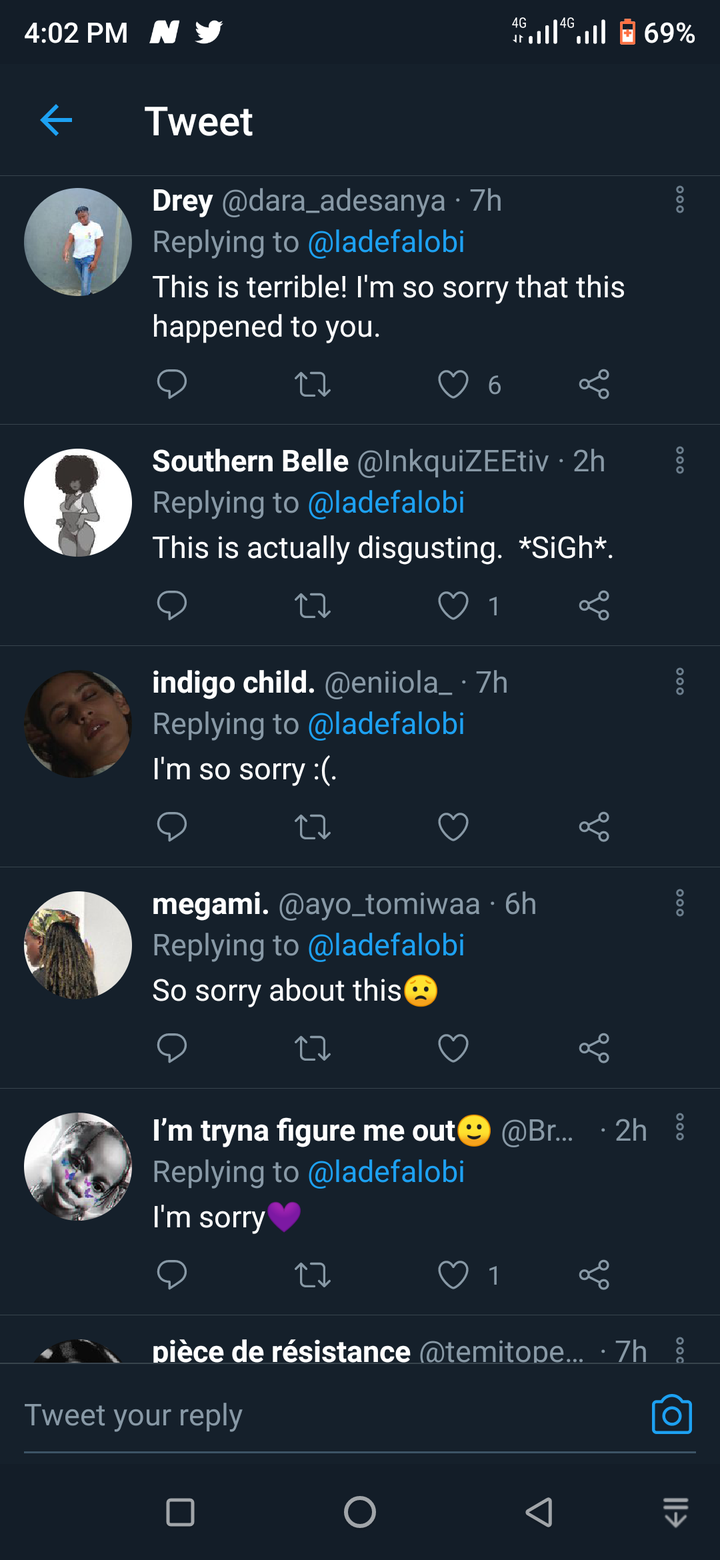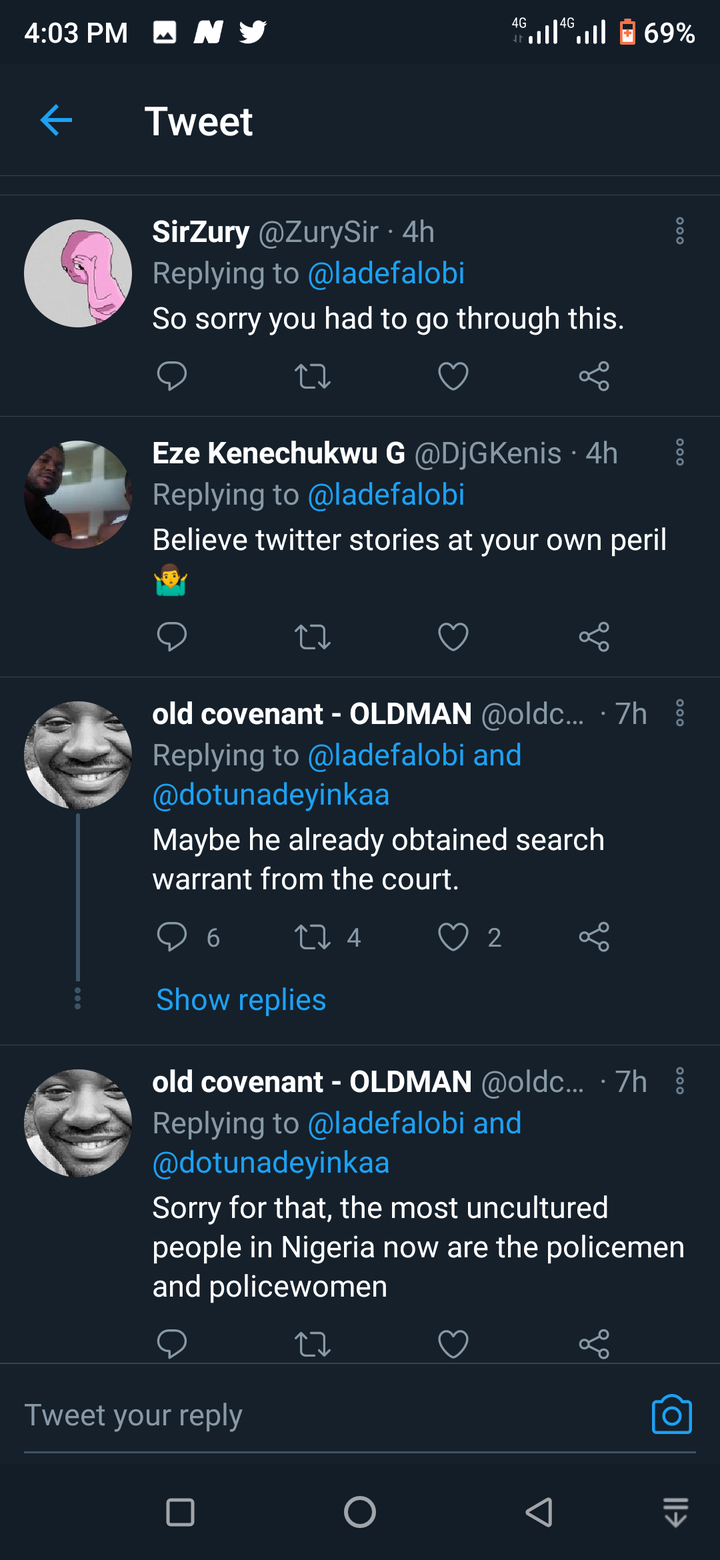 Content created and supplied by: OfficialTeeq (via Opera News )