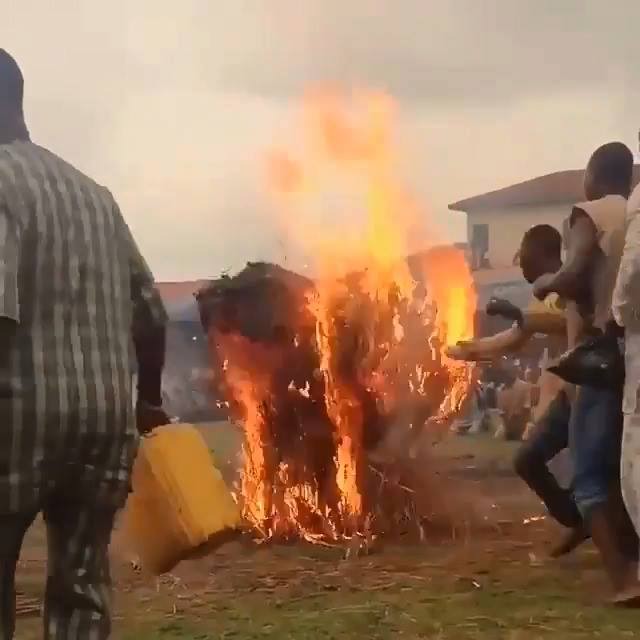 The famous masquerade Danafojura (Egungun Oni Mojesin Baba Ibeji) from Oyo Kingdom.
This masquerade is fire resistants and cannot be burnt by fire no matter how huge the blaze is. He also has the power to make people unconscious and revives them back. An ancient and powerful masquerade, he is considered an "elder" amongst his peers. He wears the garment of fire and does his display of dance in a huge blaze of fire.
His name 'Danafojura' literally means "Set me ablaze on fire" and that's what he tells his handlers during its outing. He displays his dance inside a blaze of a huge fire burning. 
On his outing, he must not meet any other masquerade on the road, so his peers do not go for outing if Danafojura is out. And he must not seen any other fire burning except the fire he is displaying in. If he should see any other fire used in cooking in the process of moving round the town ,he will go there and insert his hand into it. the food will get dark and cold immediately, And they must eat it.
Danafojura feel cold if he was not set ablaze and that is the major reason for him bring set ablaze.
Danafojura was gotten during tribal war for another village and have a lot of mysteries that were not review to people.
Content created and supplied by: Elemosho1 (via Opera News )