Jungle justice is also known as mob justice. It is a situation whereby citizens take the law into their own hands and punish offenders.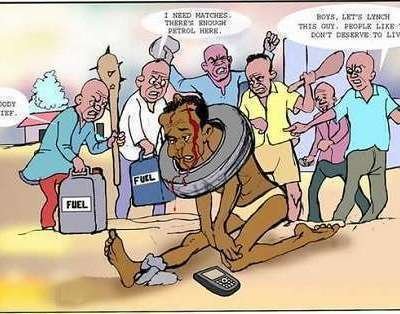 The victims are deprived of rights to which everyone is entitled under the rule of law. Punishment is normally barbaric, usually involving the stoning or burning of the unfortunate individuals in a public place.
Cameroon and Nigeria are said to have the highest rate of jungle justice in Africa.
Research has shown that the majority of jungle justice victims are innocent of the crime for which they are being accused of.
A lot of innocent people have fallen victim to jungle justice.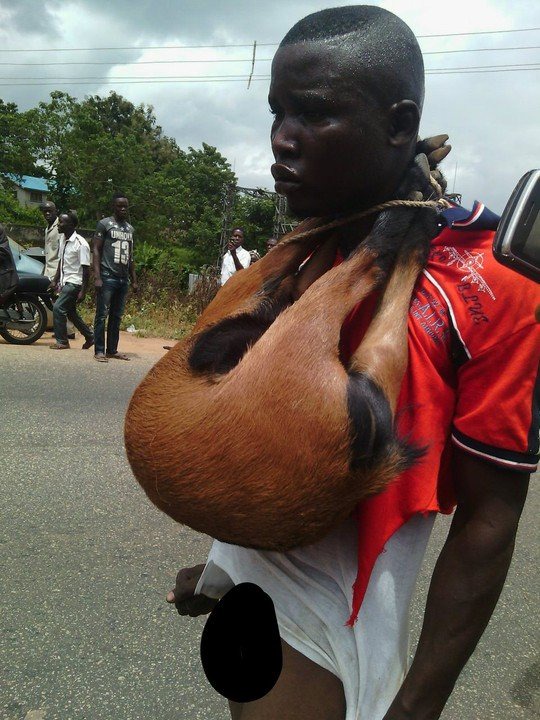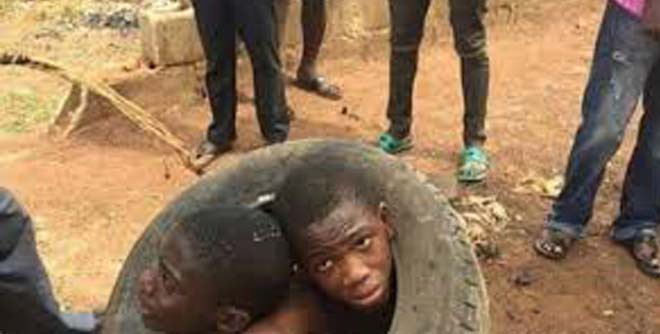 Jungle justice is a deprivation of human rights and it has never in any way reduced the rate of criminal activities but has rather multi rights the number of human right abuses in the continent.
It is time our lawmakers abolish jungle justice. Nobody has the right to be a judge in such matters. That is why we have the police. Report to the police instead of taking matters into your own hands.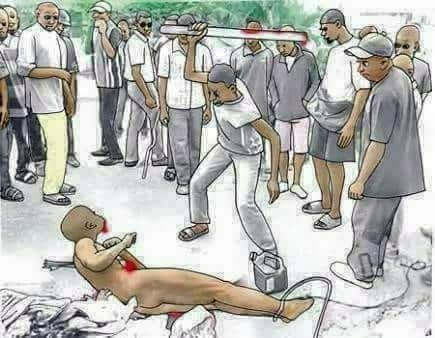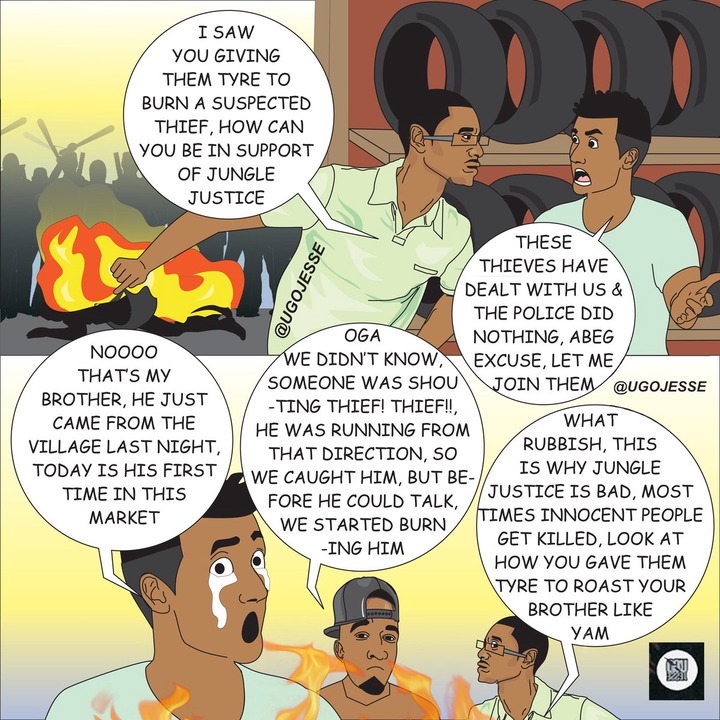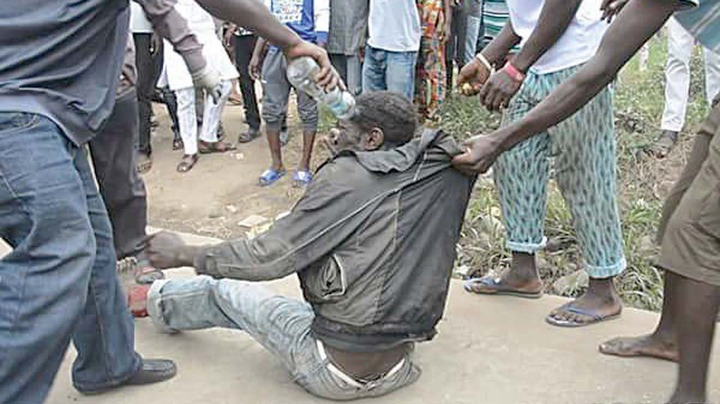 The moment someone shouts "thief" anyone that is caught running becomes a victim. Don't be quick to judge.
Some of these victims are only caught stealing food because of hunger and a person without conscience will participate in setting the victim on fire.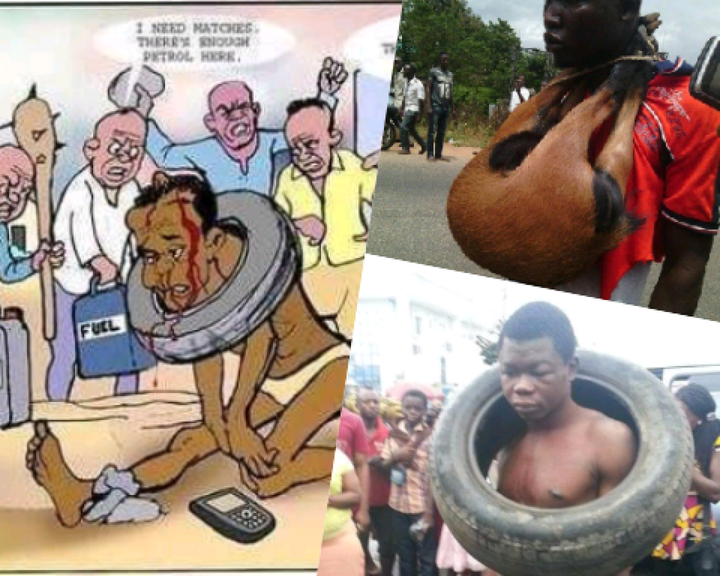 Jungle justice should even be a criminal activity itself. Nobody is guiltless, but the person who gets caught is guilty. Someone will steal ordinary food and you will set the person on fire while real thieves are under the air conditioner. Nigeria is hypocritical. The sad thing is that most Nigerians are hypocrites; when you see a real thief, like a politician who loots billions of naira, you show reverence but crucify someone who stole to eat.
Content created and supplied by: Hus_nah (via Opera News )