Kidnapping is now a lucrative business in the Country - criminals usually abduct their victims and ask for huge sum of money from their families before setting them free. Sometimes these unscrupulous elements usually kill their victims, despite the huge sum of money paid for their release.
However, luck ran out on some kidnappers after they tried to abduct a POS operator and a customer at his shop in Kujama, Chikun LG of Kaduna State. According to the Kaduna State Commisioner of internal security, Mr Samuel Aruwan, this kidnap attempt was foiled by troops of the Nigerian Navy while the criminals were trying to force their victims into their black Toyota Corolla vehicle on the 6th of Feb 2021.
Screenshot: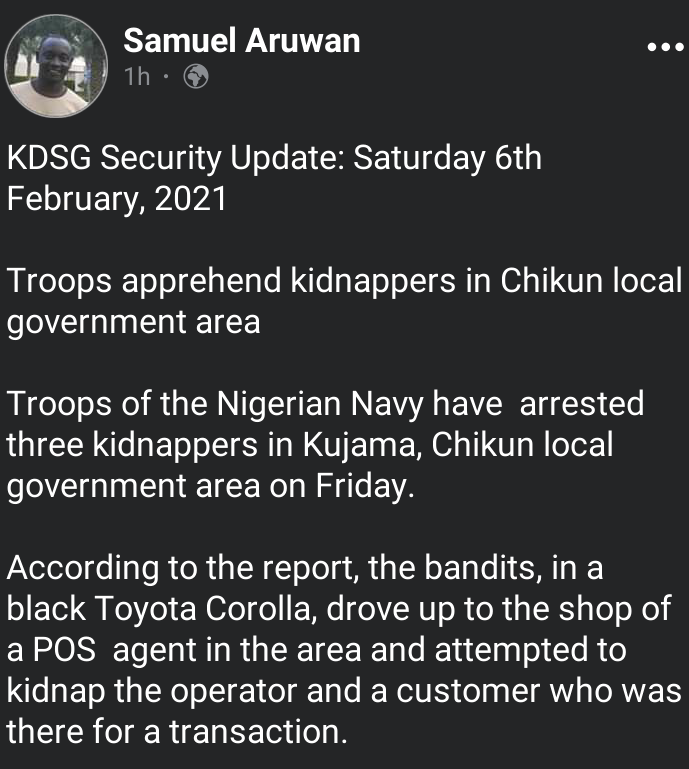 Photos: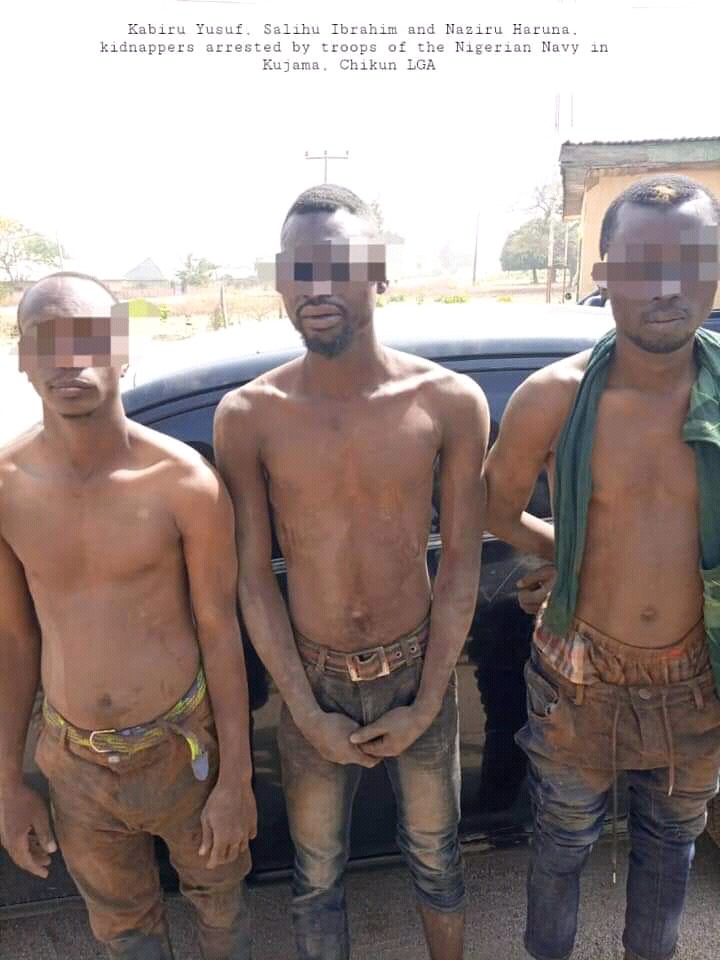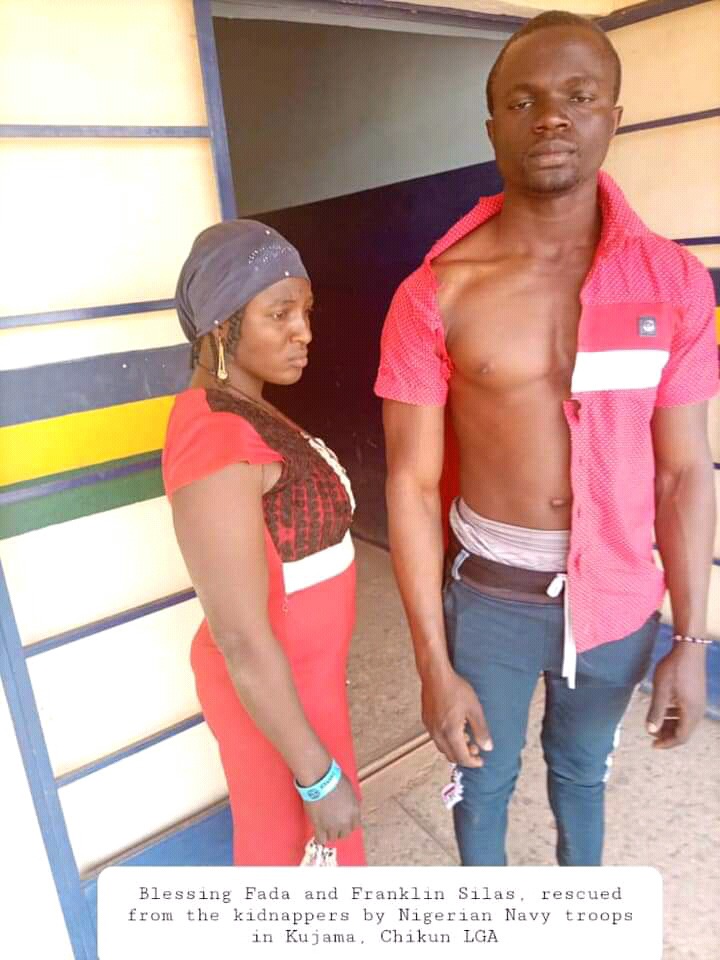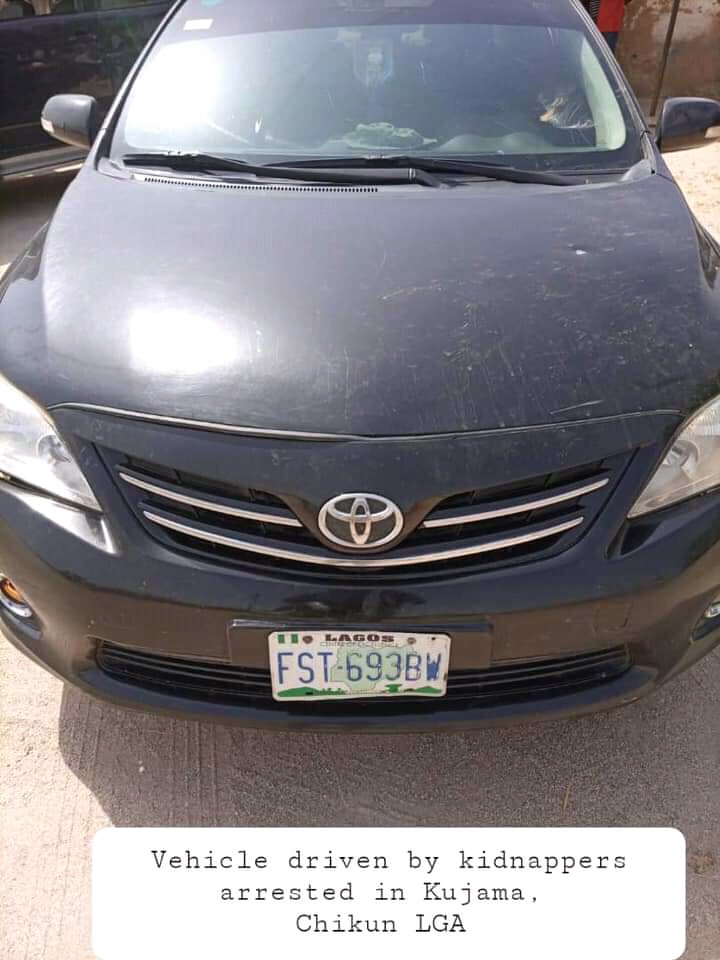 it should be recalled that Kaduna State and many other States in the North - Western region, is now a den of kidnappers as farmers, travellers and even business men are not spared. Recently, POS operators have been their target, since cash can easily be gotten from them.
POS operators are advised to site their shops in busy places instead of lonely places so as to get help easily.
What do you think of this information?
Share your view and share this article.
Don't forget to follow this page for up-to-date information.
Content created and supplied by: Euphoric (via Opera News )