Whenever we hear the name Abuja, it sends a superior feeling of control, command, affluence, power, class and other things as it is Nigeria's capital city. The City is beautifully built with good roads making it comfortable for any driver to move around with little or less trouble.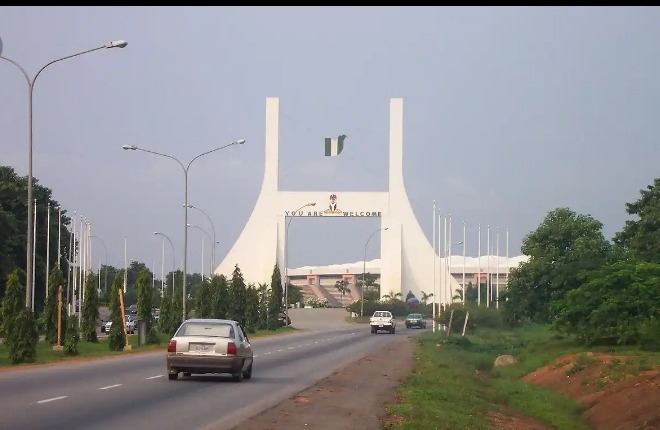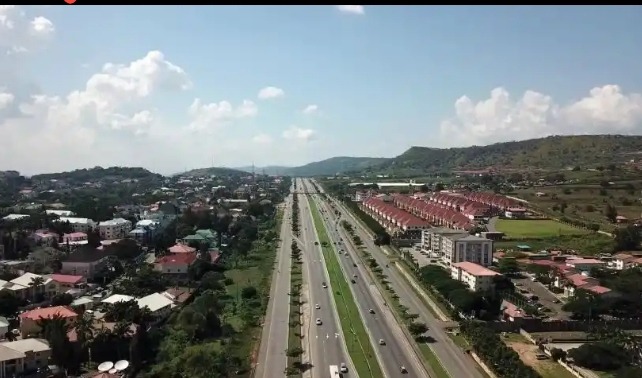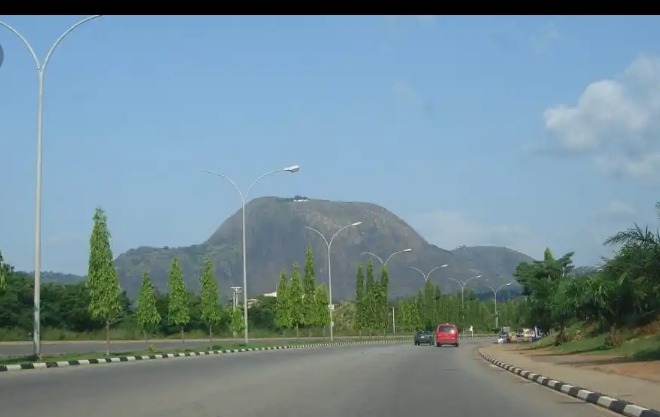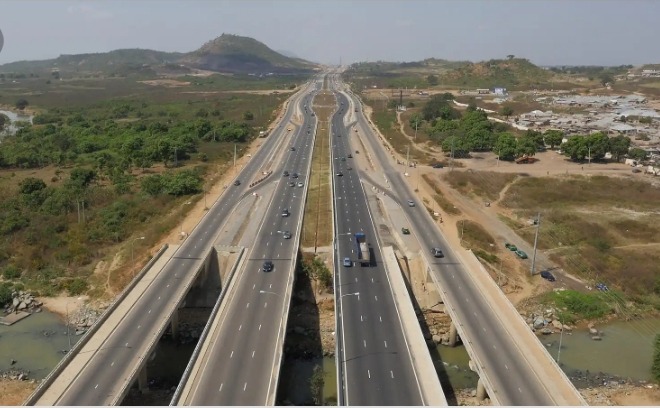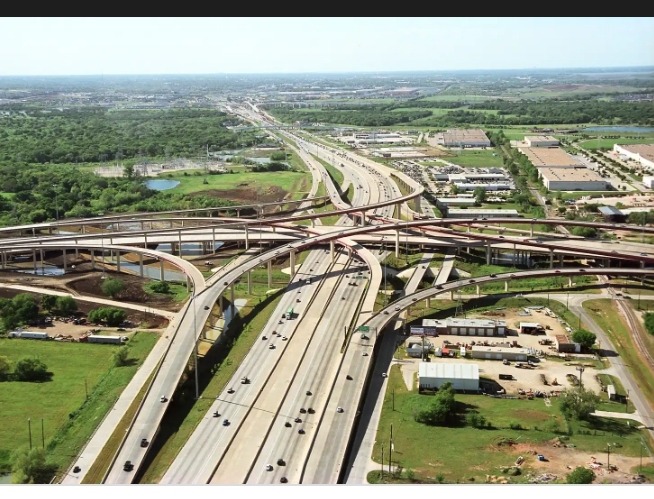 Unfortunately on Sunday, the city of Abuja witnessed a horrible accident close to Lifecamp during the late hours of the day and the crash immediately claimed the life of a man. The driver was confirmed dead on the spot with his car completely destroyed which had to be tolled away.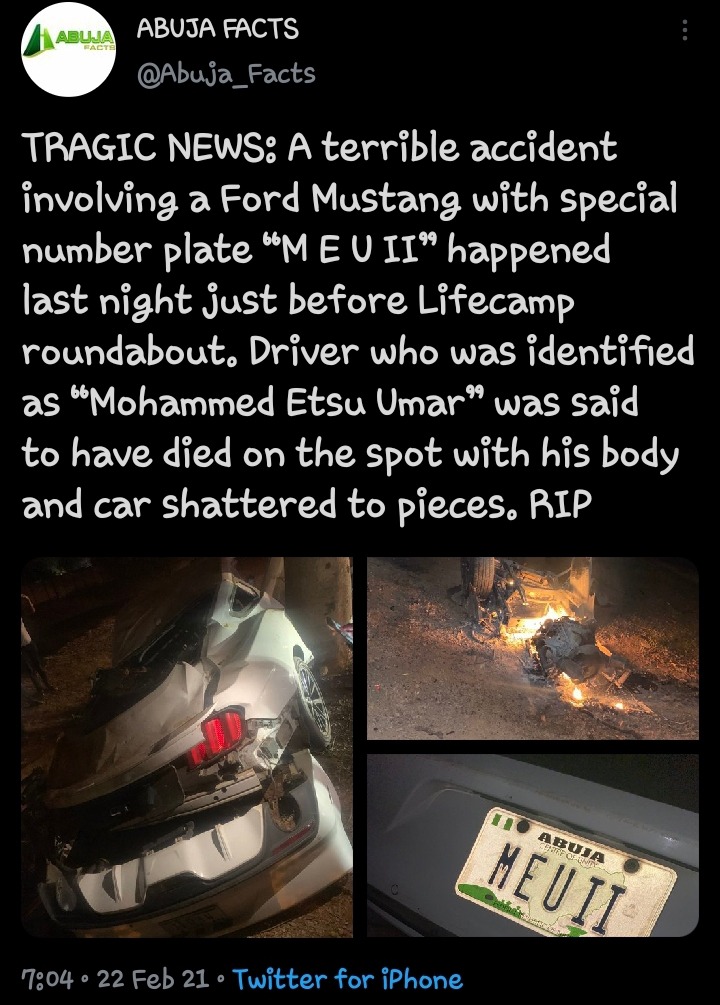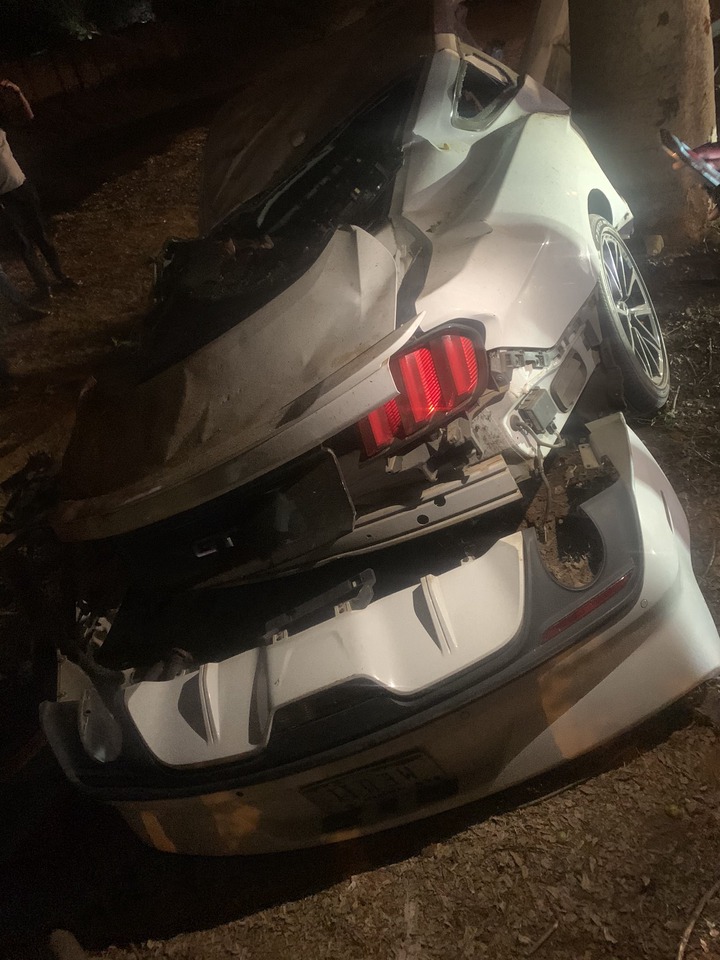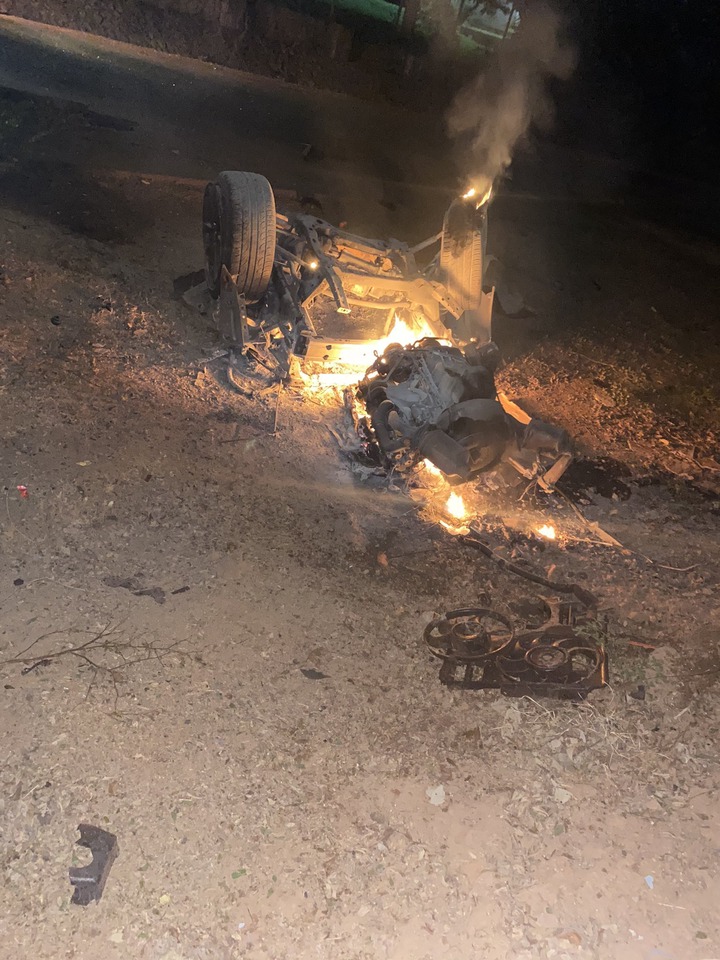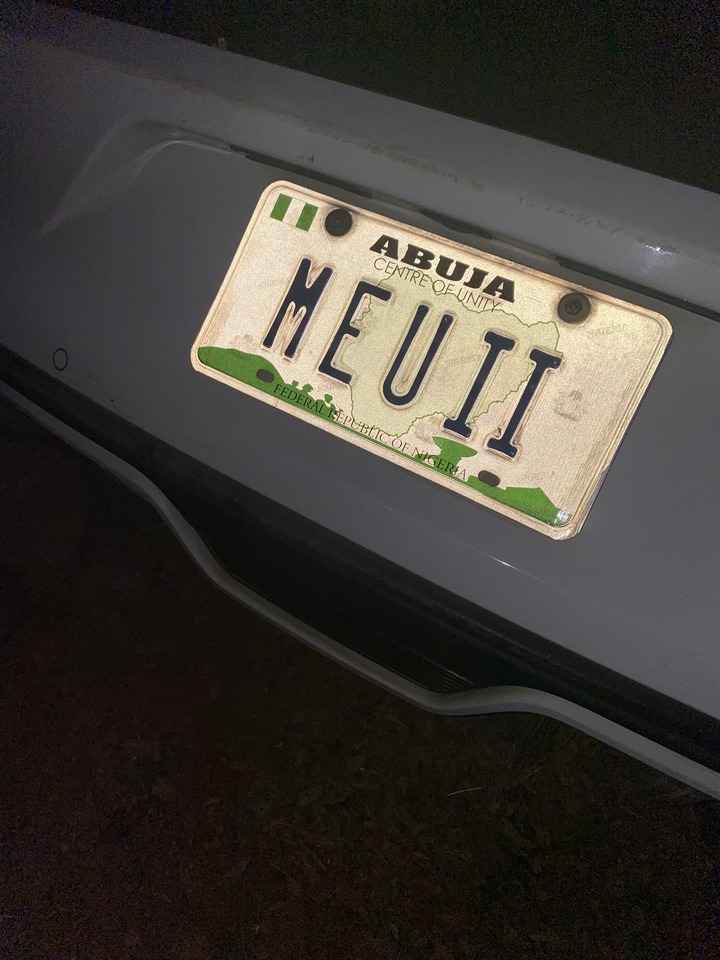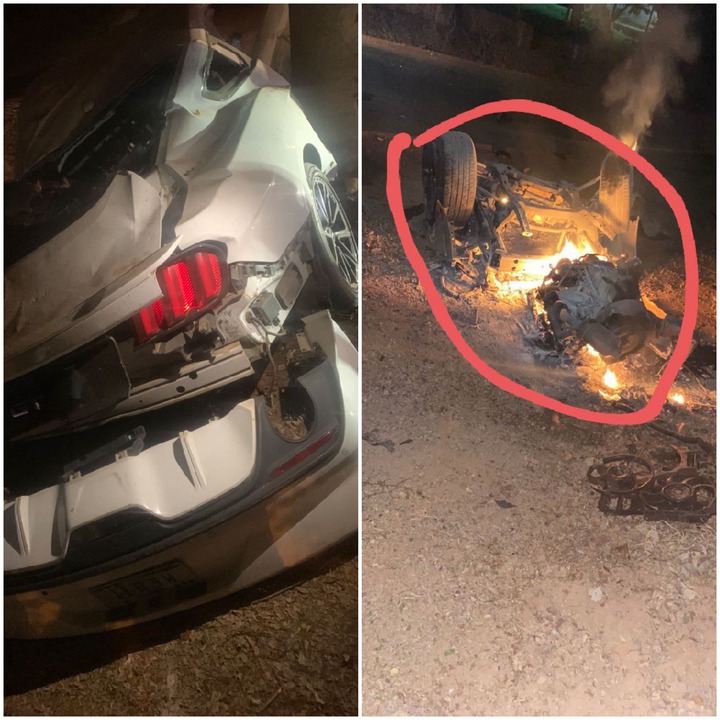 The accident was so severe that the remains of the car looked so bad with many confirming that the driver's body was completely unrecognizable and some saying they had seen him overtake their car along other routes.
It was allegedly as a result of the extreme speed which is common on Abuja roads due to the smooth nature of the road. The brand of the car involved in the accident wasn't a regular automobile but a white Mustang which is a luxury car and are popularly known for street races in Abuja.
White Mustang (This image is used for illustrative purpose only)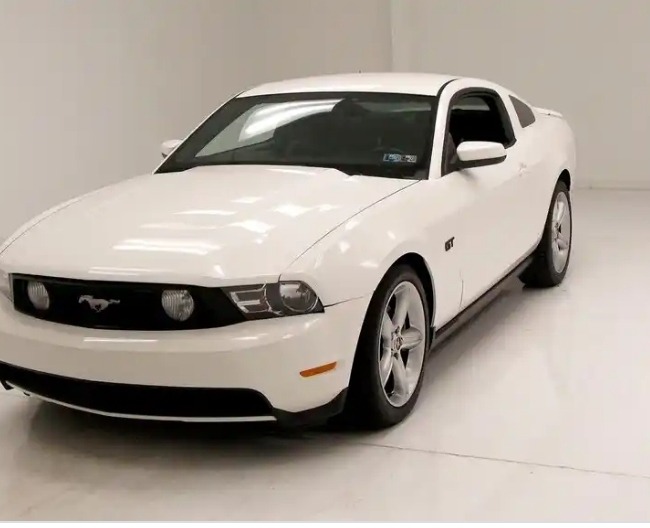 Because of the favorable nature of roads in the city, it has become very common for luxury car owners to involve themselves in races especially during weekends and public holidays. This particular case wasn't with regards to a race but such car owners are mostly seen on high speed especially during the dark hours of the day as they enjoy the full capabilities of their cars. This isn't the first time the attention of people have been called regarding high speed drives in Abuja as 'FRSC' has warned drivers severally.
See some reactions to emphasise how bad the accident was after the remains of the car where taken from the scene.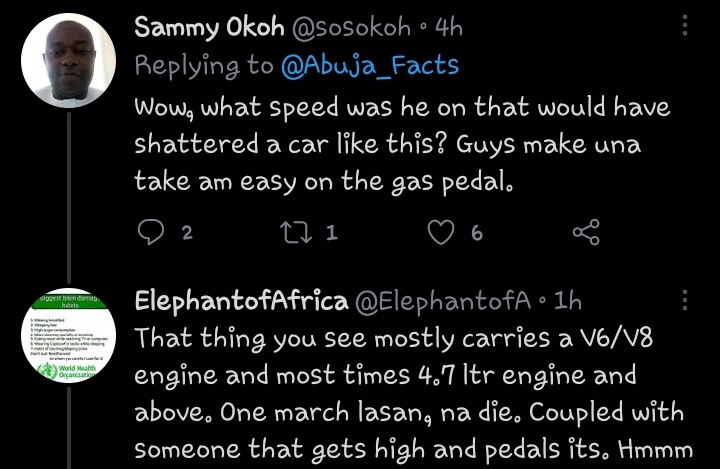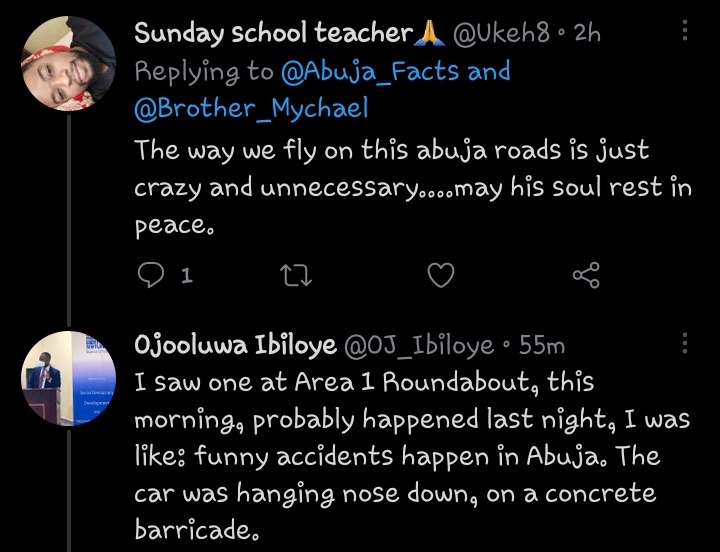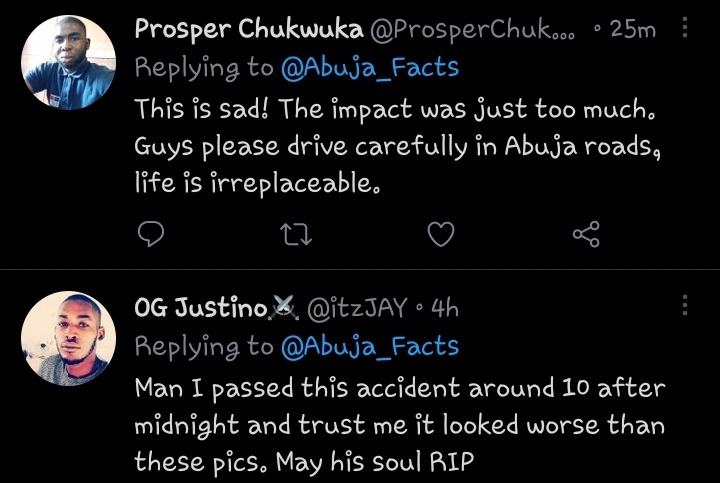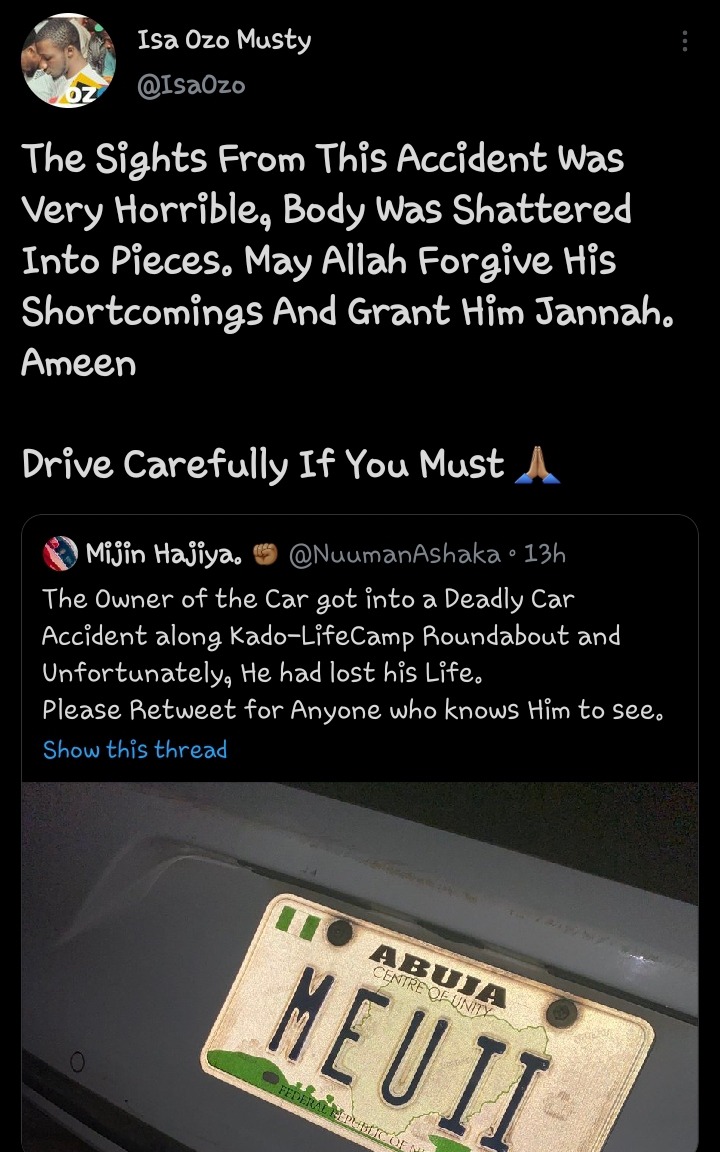 Passersby were able to record the moments the car was being tolled away but we can only pray that the dead rest well and hope others learn from this loss.
Content created and supplied by: Billixcs (via Opera News )