A Nigerian mom has taken to her Facebook page to share the testimony of how God saved her and her family from the hands of her wicked house help who poured insecticide into their food in a bid to kill her and her family.
According to the lady who shared the story, the house help who has only been with them for 2 weeks secretly poured sniper into their family food, she got back home from work and noticed that her house help didn't eat even tho he came back from school, it felt strange to her and she decided to ask him why he didn't have his lunch he lied to her but her instincts didn't fail her she decided warm the stew.
While warming the pot of stew she tasted the stew and noticed that the taste of the stew has changed, knowing that something isn't right she called her house help's attention and asked him what happened to the stew, her house help lied that maybe a little drop of kerosene found its way into the pot of stew.
She knew he was lying again because they don't use kerosene in their house they only use gas to cook, she felt troubled and had to burst out into prayer, and in little or no time her house help started confessing that he poured insecticide into their pot of stew and he already had his lunch before pouring in the insecticide into the food.
According to Mrs Phyna, she has never mistreated her house help so she doesn't know where he got a bad idea of trying to poison her and her family, Mrs. Phyna's friend also confirmed that the boy has always been treated like a family member but how he had the sudden change of mind is quite shocking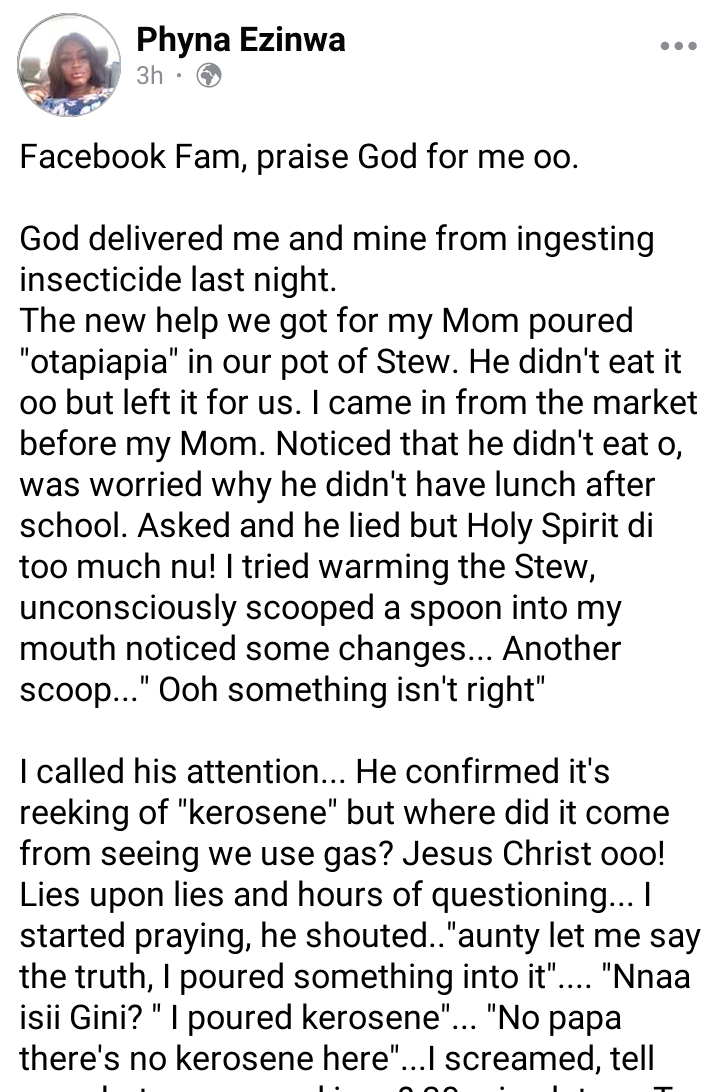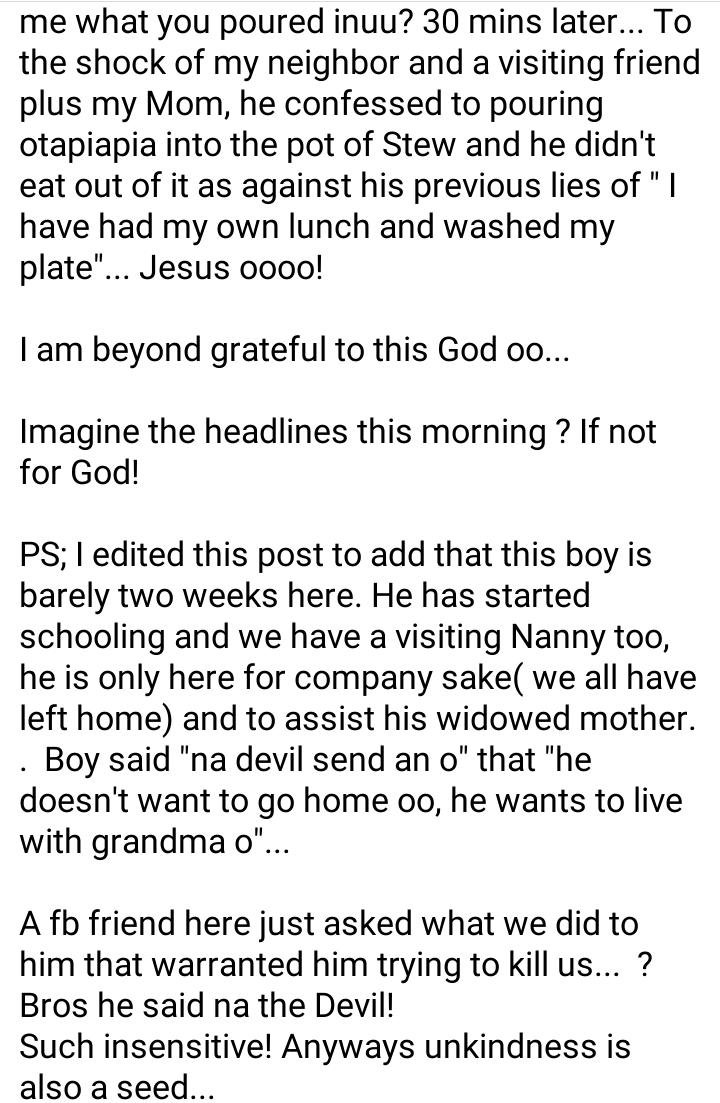 Below is the comment from Mrs. Phyna's friend who confirmed that the boy receives special treatment just like the rest of the family.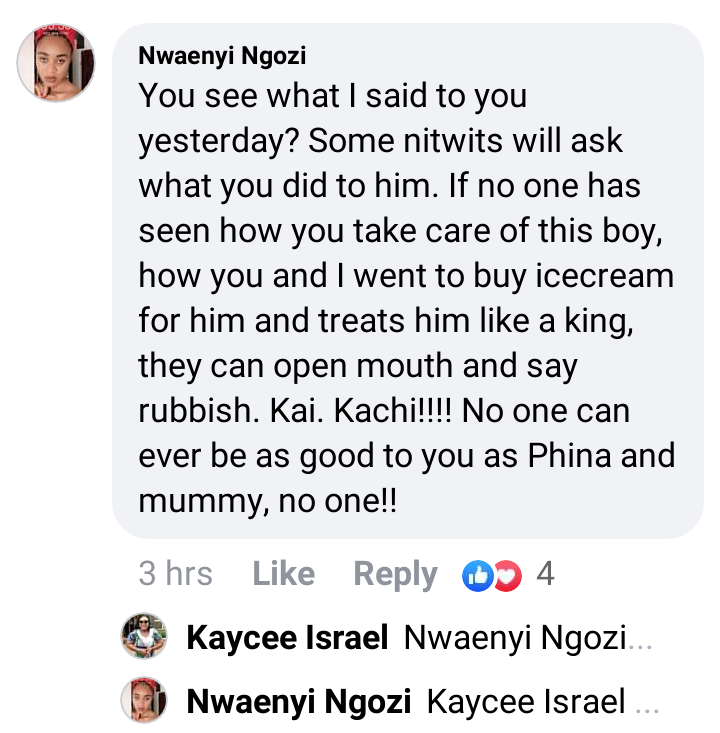 Should he be arrested and convicted for attempted murder?
This is why it is important to run a background check on anybody you're bringing into your house to work as a house help.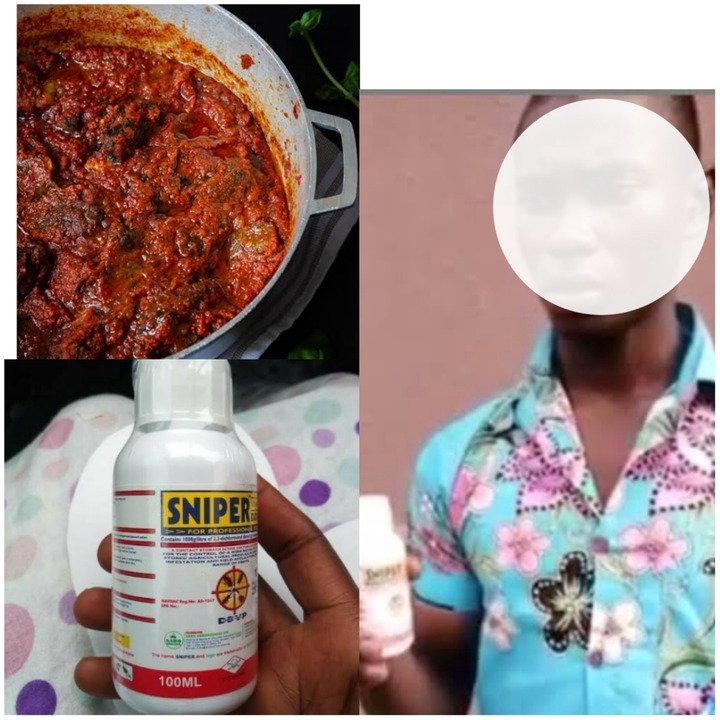 Content created and supplied by: Mabel_Blog (via Opera News )