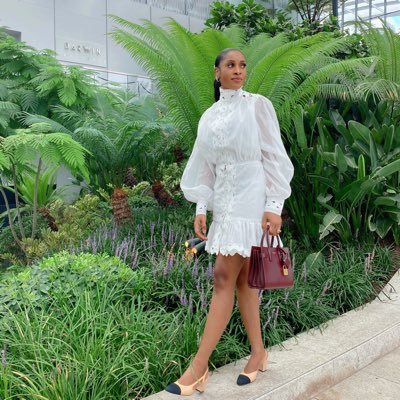 According to a tweet that was tweeted by a lady yesterday, she has narrated what her bureau de change operator did to her after she sent £320 to him and she contacted him over the phone.
According to what she said, she made it known that she mistakenly transferred the money, which is approximately one hundred and sixty eight thousand Naira (N168,000), as she contacted her BDC about the money she sent to him but, he told her that he did not receive any alert and that, he can't also see any amount of such in his account transactions.
However, the bureau de change operator told her that he is going to send his statement of account to her as evidence that he did not receive any amount of such but, after some time, he blocked her so that she won't be able to contact him again.
The heartbroken lady claimed that she has transferred huge amount of money to the man in their previous dealings and that, she has also recommended a lot of people to do business with him but, that is how he paid her back.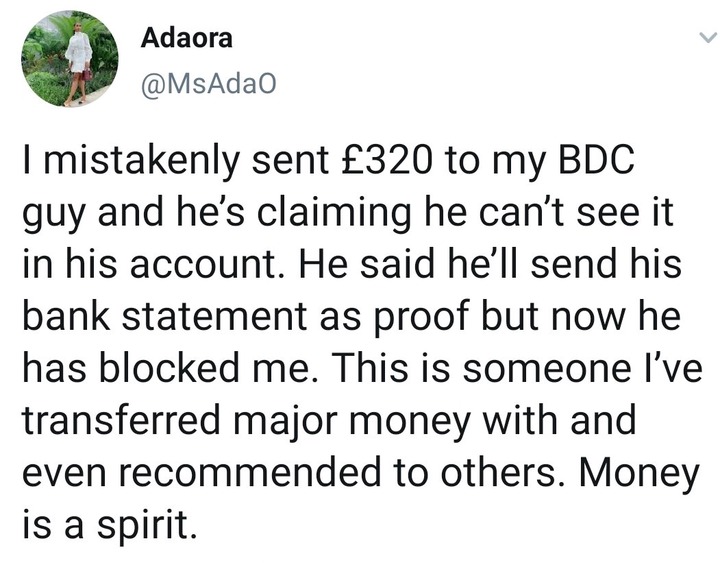 Content created and supplied by: Mediateehem (via Opera News )