A notable clergyman in has been given 140 years jail term because of what he did to his two daughters. According to the report, Pastor John Gichira Ginici was caught sleeping with his two daughters who are just teenagers — 14 & 16 years respectively.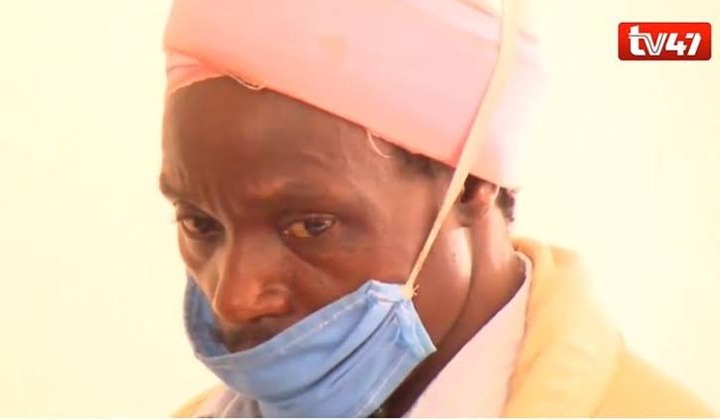 The Pastor was arrested earlier on this year and arraigned to face the Court, where he pleaded Guilty for his crime.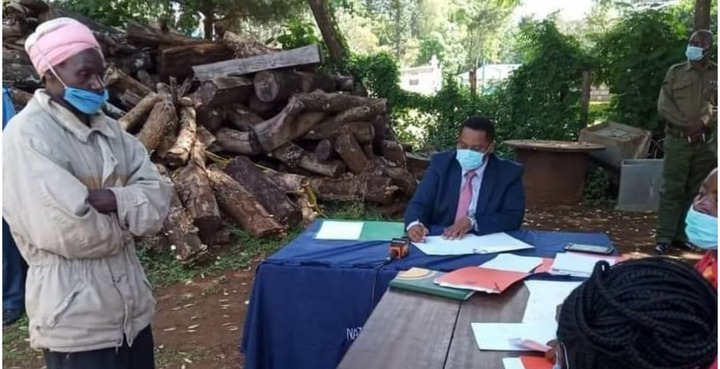 But just today, the Court has passed its verdict over the Pastor's case, by sentencing him to 140 years in jail. The breakdown of his sentence is this; the Court gave the Pastor 70 years jail term for defiling his 14 years old daughter, & another 70 years jail term for sleeping with his second daughter who is just 16 years of age. He eventually impregnated his two daughters pregnant.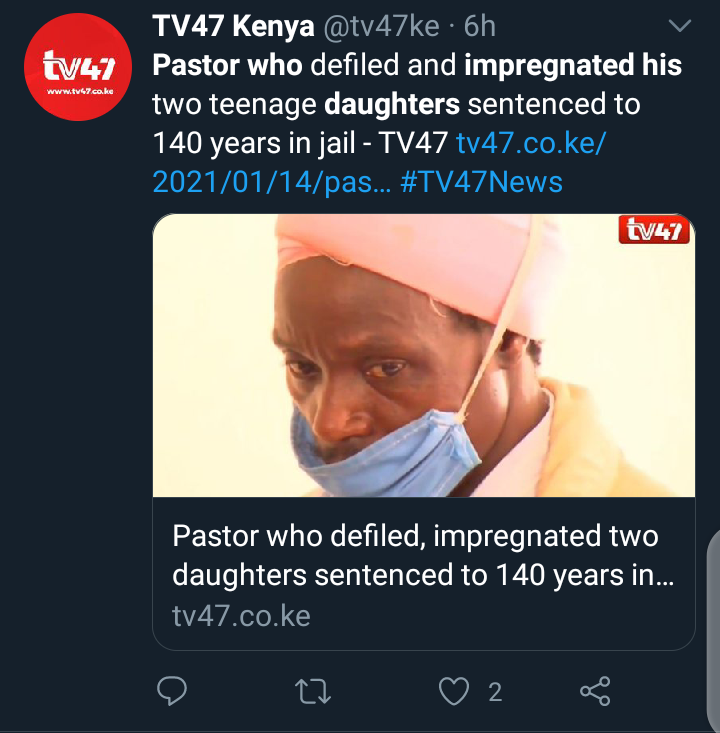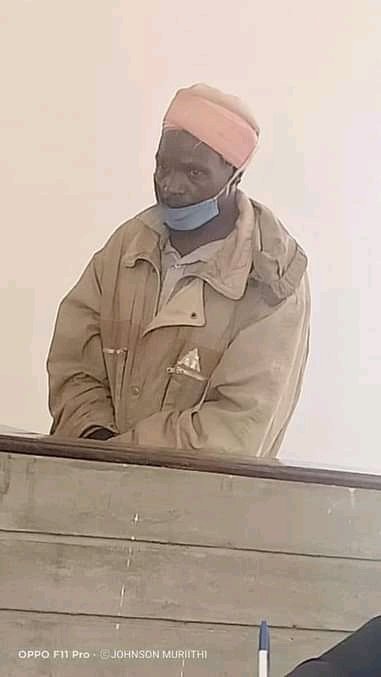 Aside this jail term, the country has decide to add the man's name into the list of the most dangerous s€xual offenders. Because he defiled his two daughters.
Content created and supplied by: SamDeWriter01 (via Opera News )