Ayoola Olalekan, an internet suspected SIM card hacker, has met his match after being apprehended by the Osun State Police Command.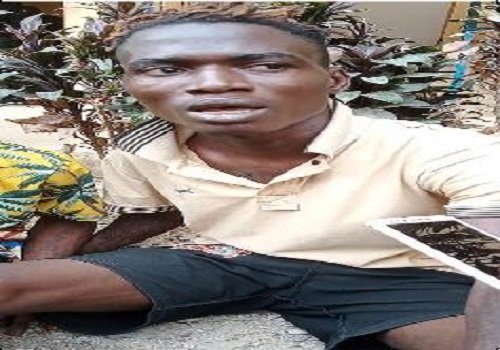 The 27-year-old, who was arrested alongside a robbery gang, confessed to police that he defrauds his victims by using their SIM cards.
The suspect stated that he got involved in illegal dealing after dropping out of secondary school. According to him, his father's second wife treated him badly, which is why he left home to start fetching for himself.
He admitted that he was thinking about hacking into people's SIM cards and transferring money from their bank accounts after he left for Lagos.
Ayoola, who also calls himself a hip hop artist, said he learned how to work with aluminum but had to quit in order to focus on hacking into people's phones.
He went on to say that the police had a difficult time tracking him down because he was too careful not to make a mistake.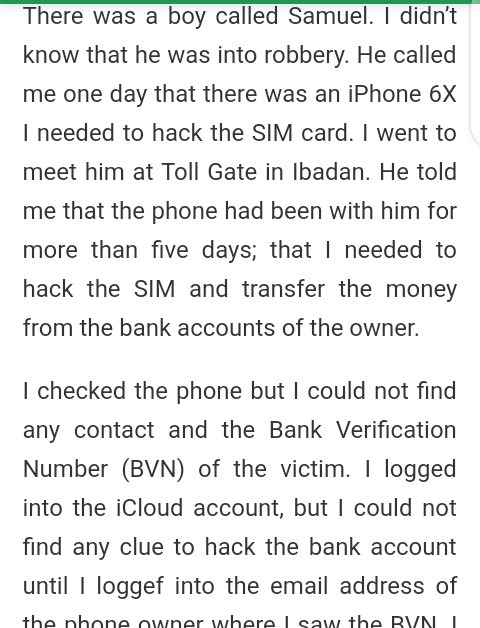 "I am extremely accurate and never make mistakes."
He explained that whenever he receives a SIM alert, he opens a new bank account using the BVN of his previous victim before transferring money into his account for withdrawal.
"If the cops want to arrest me, they'll have to arrest the owner of my previous victim's BVN," he said.
Unlike other con artists, the suspect revealed that he used to pray to God for mercy so that he could carry out his scheme successfully.
"Before I start hacking into my victims' bank accounts to withdraw their money, I go to mosques and churches and pray for God's mercy."
He claims that whenever a cleric asks him to make a request at church or mosque, he tells them that all he needs is God's mercy.
The nation newspaper is to be credited with this image.
Content created and supplied by: EmmysteveNaija (via Opera News )