A young man by the name Samuel Clement stands accused of stealing iPhone 6 by his ex-girlfriend has come up with his own side of the story and revealed the course of action he has taken to clear his name.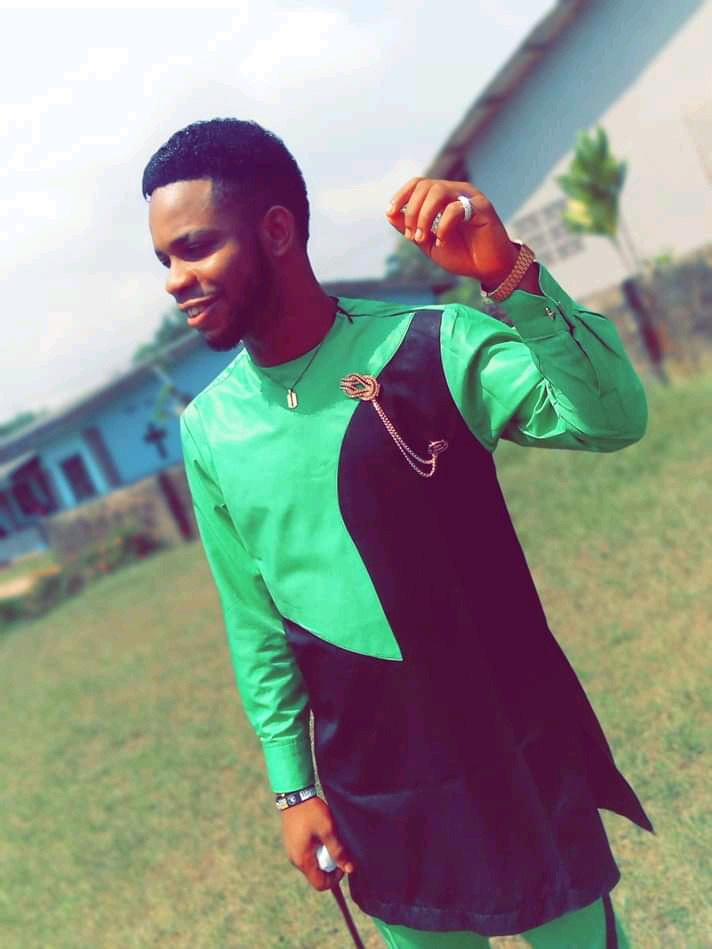 Samuel who is a Electrical/Electronic student of the University of Uyo was accused by one miss Anthonia Akpan who tagged him a thief with his picture on Facebook.
Anthonia said Samuel stole her iPhone 6s by trick as he promised he would repair it and return it to her but he didn't. She took to her Facebook timeline to call him out while posting his photo.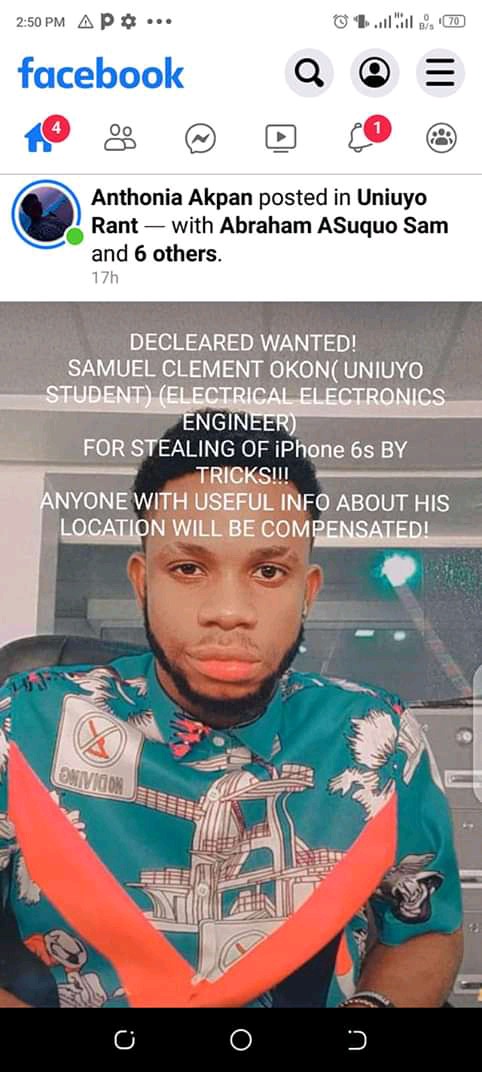 Samuel who woke up to see his name been dragged on social media reacted to the allegation and revealed what really happened between her and Anthonia Akpan concerning the iPhone 6s.
According to him, they were in a good relationship at the time. He had come to Uyo for a job as he worked with a renowned electricity distribution company as a Part time staff in Port Harcourt where he based. He decided to check up on her before returning to his base.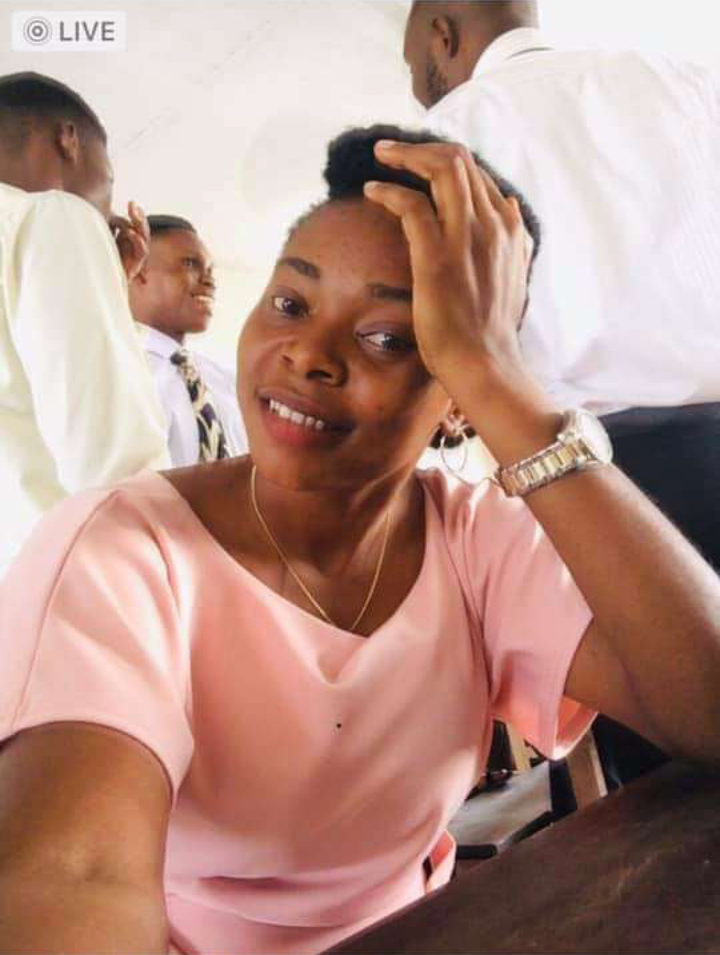 While at her place, he found her iPhone 6 which had many faults, so he asked her if he could repair it and be using it for a while since she wasn't using it which she agreed. So he took the phone back to Port Harcourt.
According to him, he spent a total of 18k trying to repair the faulty phone but it didn't work and he communicated the money spent to Anthonia. So in frustration, he gave up and dropped the phone at home.
See photo of them together,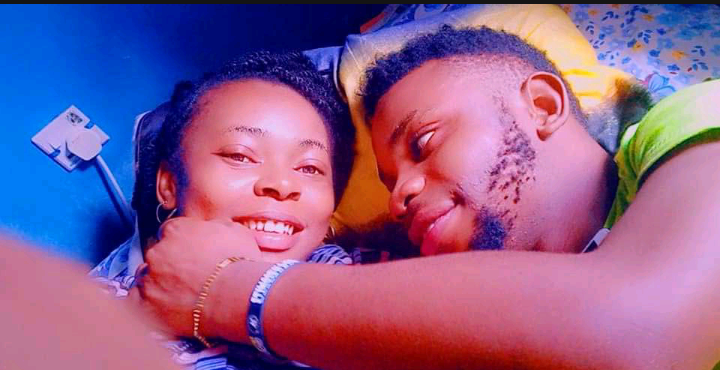 One day, Anthonia demanded the phone back because she had sold her Gionee to pay hours rent in school and needed to move important files from the Gionee.
At that time, he was away at work and he told them he would waybill the phone when he get back and she should refund the money he spent on the phone. But she kept disturbing his line and at a point, he asked to send hee money to make up for the phone but she removed.
According to him, Anthonia's brother came to Port Harcourt for the phone but he wasn't around. When he finally came back, he searched for the phone but couldn't find it. He then proposed to buy her a new phone which she refused also.
It then came as a surprised when she decided to tag him a thief on Facebook, the allegation he revealed he has reported to the Police and she will not go scot free for tarnishing his image.
See post,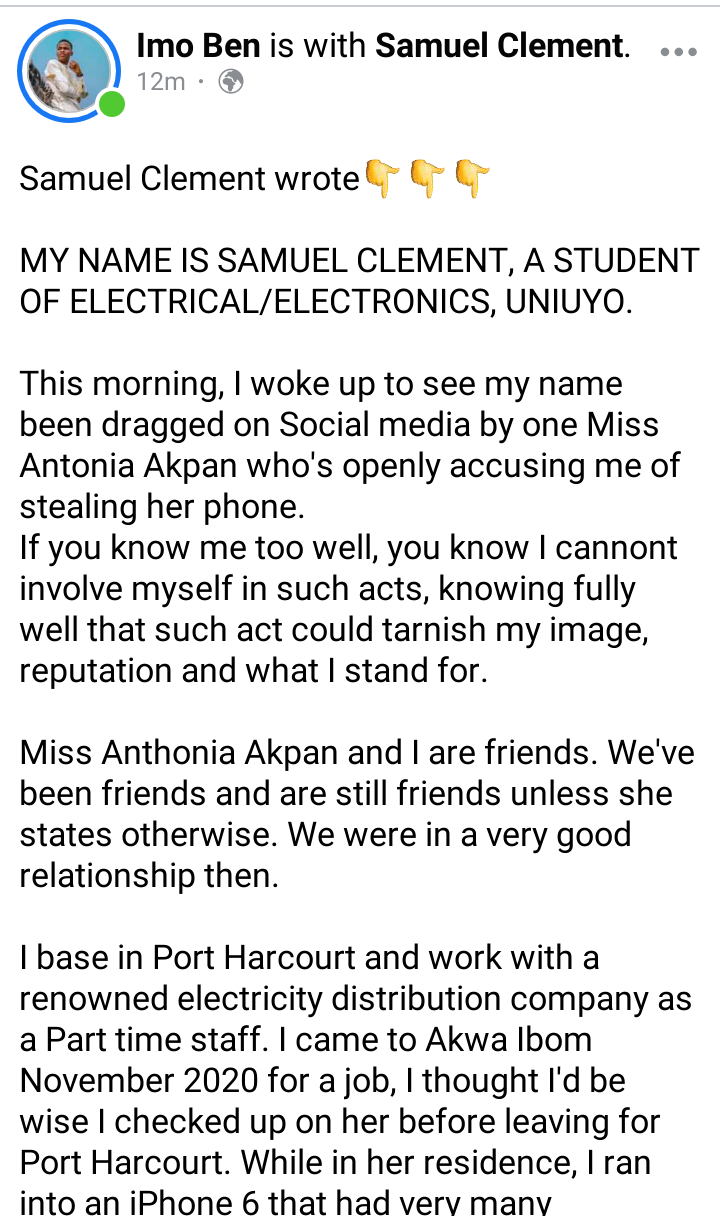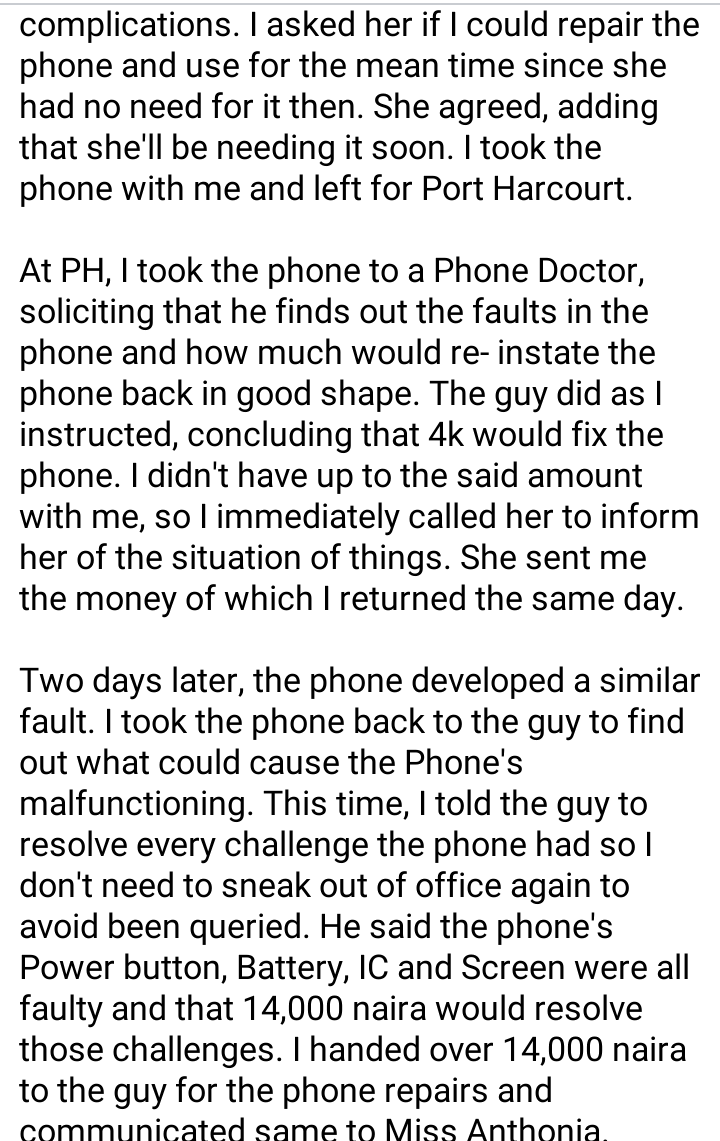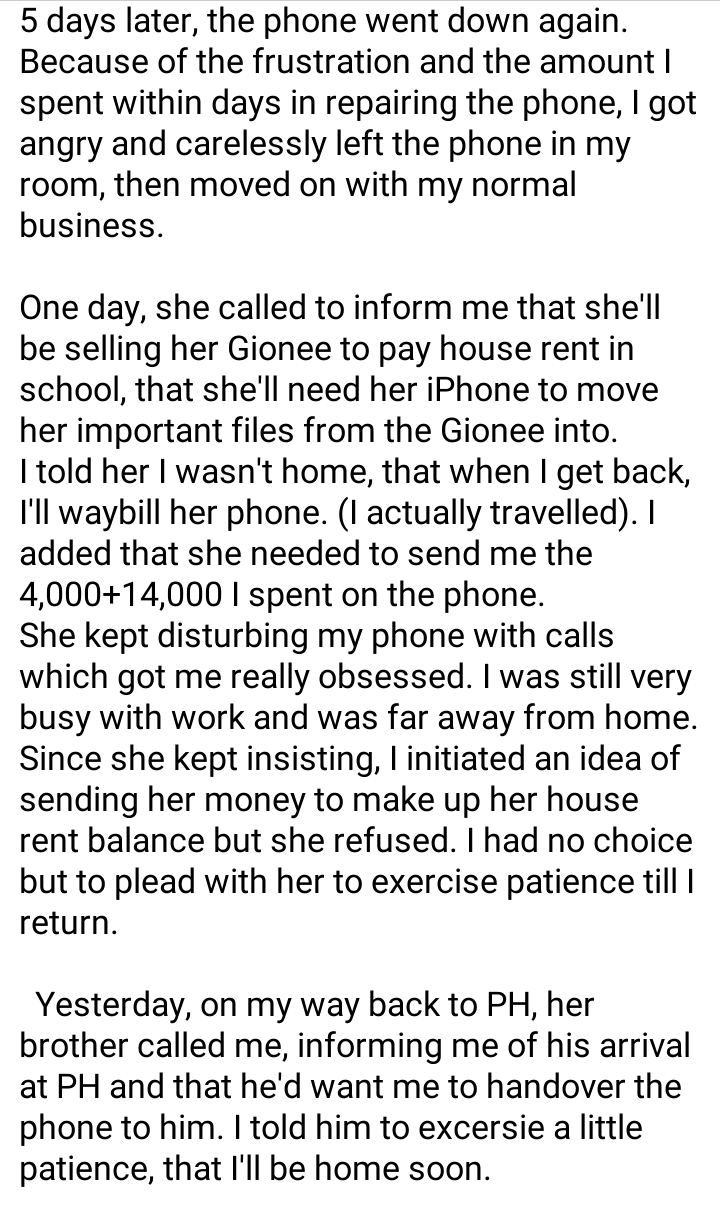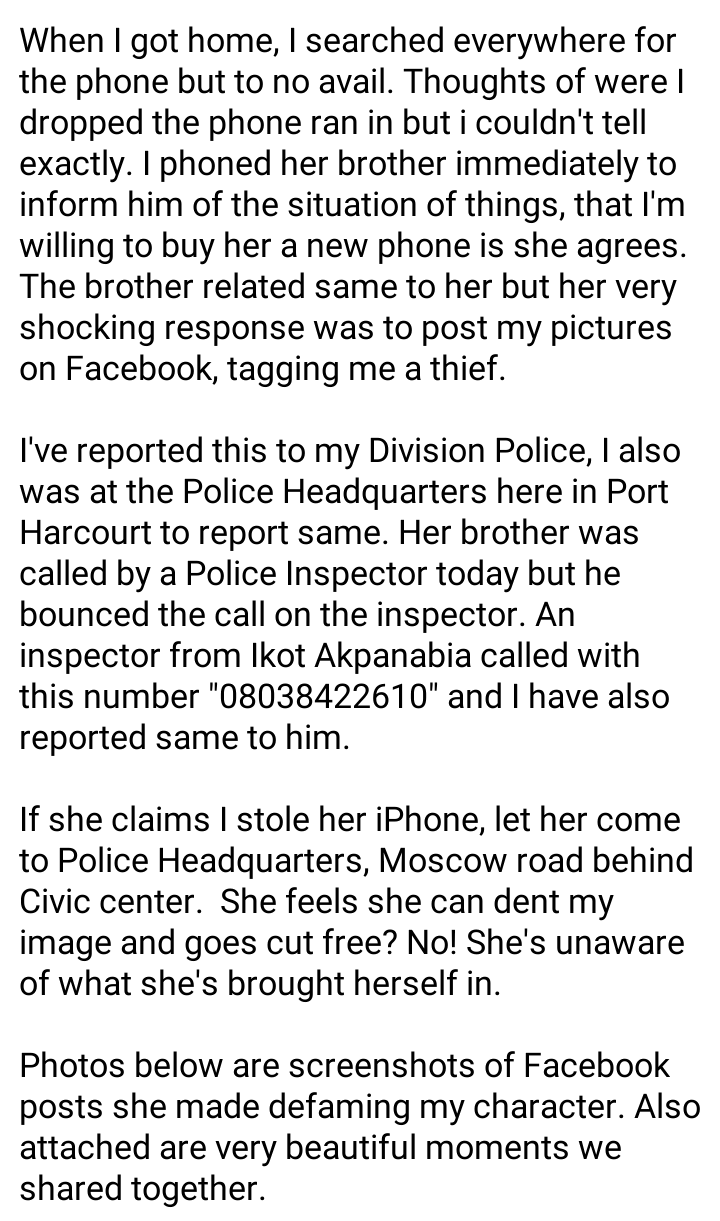 Anthonia is yet to respond to the Clement's version of what transpired between them. With the case now reported to the police, she would soon be invited for questioning in order for the truth to be unraveled. One thing is sure, the truth will come out.
Many have lost their fortunes, reputation and lives because of false accusation and on the other time, many have been jailed for such crime. No one knows what really happen and we'll wait for the police report on the matter.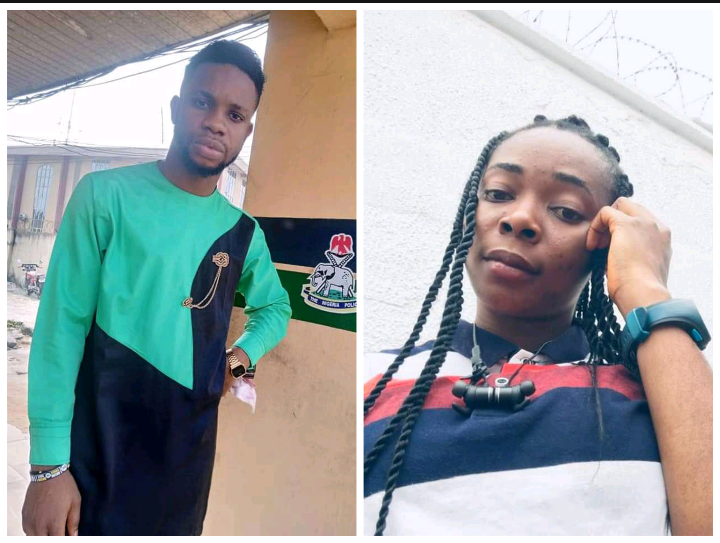 What do you think about this?
Content created and supplied by: Ultimate_Gist (via Opera News )