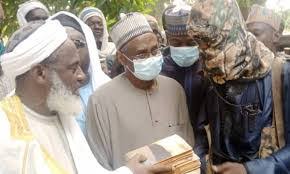 Written by Mkpisi
It's true that nothing is impossible in Nigeria of today, but those with Conscience that works won't be dumb while things gets awry, after all, when you witness a fowl devouring excrete and you didn't chase her away, you can't tell who will eat the same leg or the Soup it will be made of.
Just like seen boys in neighborhood veering into crime and you said it doesn't concern you, just know that your family will be the test case of the crime when it is set to go public. 
Recently we read on Social Media how the Kidnappers of School Children were paid serious Ransom up North, may be it was spiced a bit, but what stands is the fact that none of the Kid Nappers were Nabbed, talkless of getting punished for a grievous crime.
Cases are stacked were the Government pays certian Criminals for crimes they committed or pay them not to commit such, and to them, they think it is waltzing away from troubles, but it is just feeding the Evil in a Rattle Snake, when the Fangs gets well fed, it will simply strike again, the only solution for stopping a Venomous Snake from killing again and again is to cut off the head, no amount of romantic overture will bury the biles inside of her, it is just a nature.
The reason America or any nation with Future always insist "We don't Negotiate with terrorist", is because once you did, they get bolder and you can't continue feeding the demons you adopted in them. 
Once in the Lands of ALOR, a Tortoise and a Scorpion were going to a Meeting na ofe Mmiri, but since there was no Canoe to ferry them across the River , the Tortoise who has a natural Canoe design wanted to float across and the Scorpion begged for a lift, the Tortoise told The scorpion that, he is scared that the scorpion might sting him, but the Scorpion swore that he can't, so they set sail and at the point of dropping, Scorpion stung tortoise but good a thing, his shell was protective.
Tortoise was bitter and ask scorpion why, even after the agreement and favor extended , he said it is in his nature to sting.. The tortoise already set his own plan to stop such... Return journey, they get to same River and same Plea were made and accepted, at the middle of the Sea, the Tortoise decided to dive under the water to take a proper bath, while Diving, he made sure that the Scorpion that can't swim is at his Back and that ends the story of trust and betrayal.
Personally, I love the way Crimes are treated in South East, the menace that will rise to become terror are subdued or neutralized, some may not like it, some may insist our own crime will also be rewarded but I beg to disagree with my head shaking like OX ceiling fan, by so doing, they are making Igbo land the safest state in the country, which also is why many Northerners sojourn therein, for they smell freedom and level headedness.
The North should also know that the cost of paying Criminals are so high that as time goes by the money they pay them gets them more Sophisticated Weapons and they will get to a time, the Government may have helped them to weaponize deadlier outfit, not even the army will dare them, and the casualty will be unprecedented.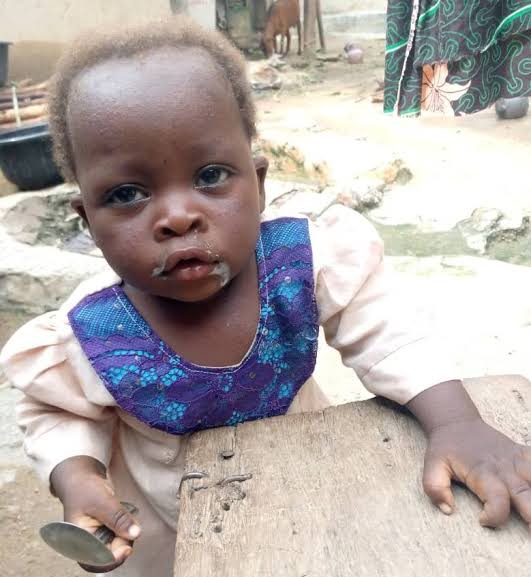 Today Farmers up north are in great danger as they must pay and pay for right of passage into thier own Farms, students are in danger as they are Wares needed to make money off Government, and as days passes by the criminals that were egged on will get bolder and small crimes will metamorphose into gigantic one as the Government always patronize them, and it will get go a time Things will fall apart and not even the center can hold any more.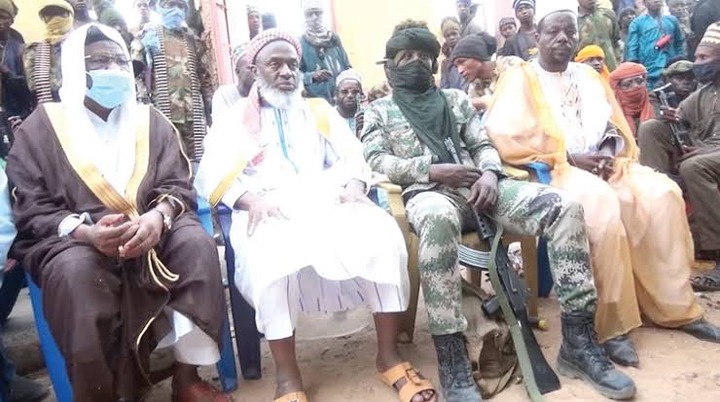 My worries is that bringing Criminals closer to pacify them only Begat a syndicate we can't face in future.
The money paid to this Criminals can only buy them armaments, serious munitions that will scare our soldiers and no Police even the one with death wish will near them in future.
Read my Lips, the Next level for them is to start kidnapping Politicians, then they will move to family of the Governors and finally they will get so bold with the weaponry they acquired to kidnap even Governors.
Gumi can locate them and discuss with them, if he can do that, so shall our forces..
An Igbo saying provides "Scoop flood while it is still on feet level, but once it gets to knee level, it will become a river and a major disaster"
Why I am worried is because the Tiger we are feeding has grown 72 Teeth and it is we the feeders that he shall devour.
Content created and supplied by: Naturenex (via Opera News )