The society we leave in today is becoming more dangerous and brutal as the day goes by. One can not be safe walking at night anymore and now even in broad daylight, one isn't also safe.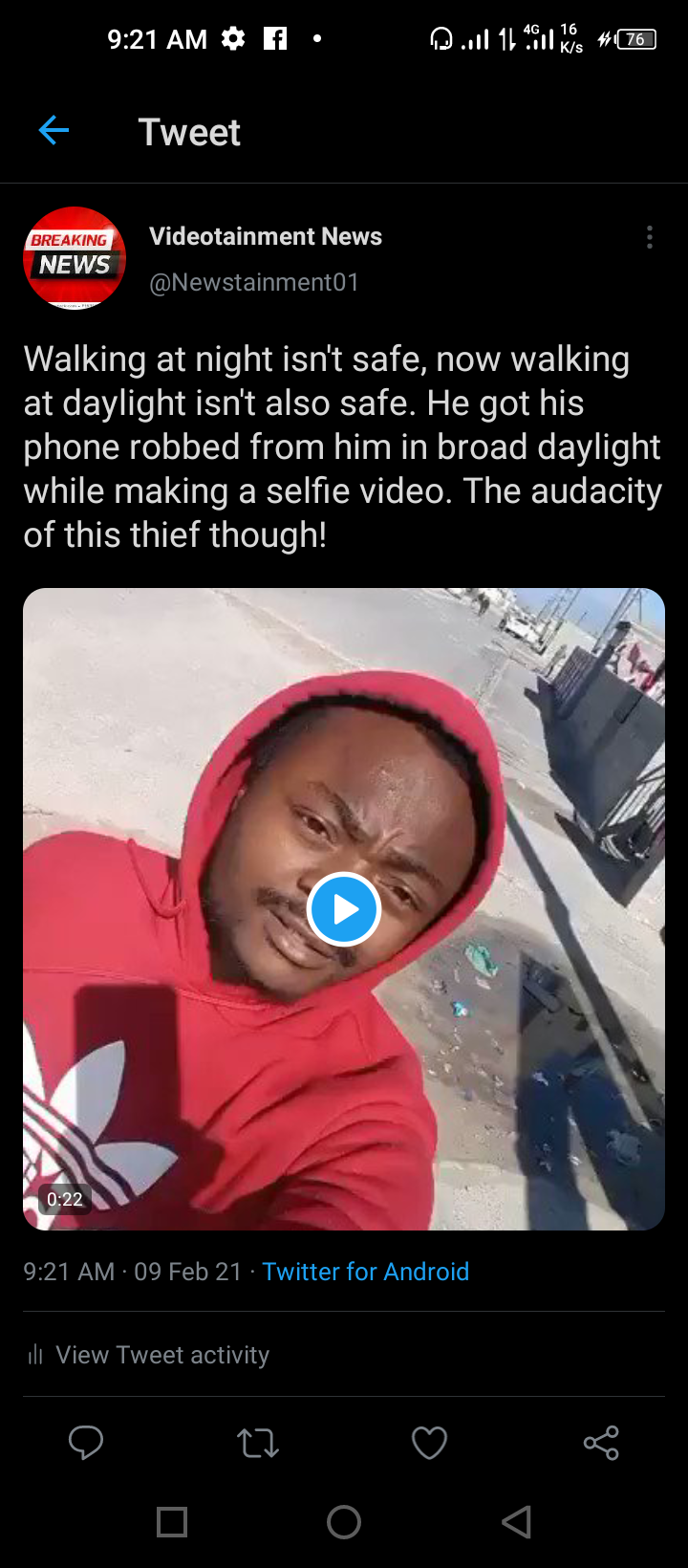 It is with this we bring to you a case of a young man who got robbed of his phone in broad daylight while he was happily making a video of himself. The young man was seen making the video and walking in the street when this other man walked towards him from behind and snatched his phone from him.
Immediately the armed robber snatched the phone from this young man, he put off the selfie video he was making. It is so sad that this young man couldn't do anything against the thief who appears to be more masculine than him.
We also appreciate the fact that he didn't protest with the thief because this thief who dares to rob someone in broad daylight will sure have a weapon with him and if the young man should have struggled with him, the thief might have armed him.
The video of the young man who got robbed in broad daylight was uploaded on the Twitter social media platform. Below is a link to watch the video:
https://twitter.com/Newstainment01/status/1359054725405175809?s=19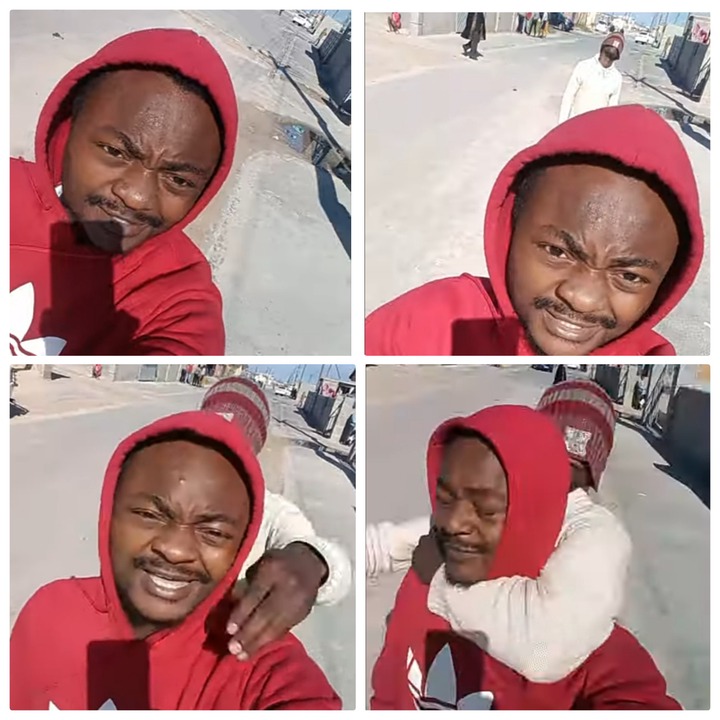 Content created and supplied by: Olajidepen (via Opera News )