People always say "body no be firewood" in most cases, depending in what they are talking about. But it's mostly used while talking about sexual intercourse between two people. This is not really what I am talking about now, but it is related to what I'm trynna say. The news reaching us right now is that a South African female prison officer has been caught banging a male prisoner in a hidden place in the prison.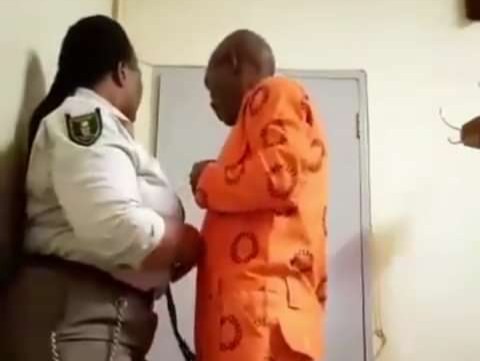 Although they say that body no be firewood, is that why she had to do it with a prisoner? According to report, it is said that they were caught in a video kissing each other passionately before it led to something else. The female prisoner led the male prisoner into an empty office in the prison.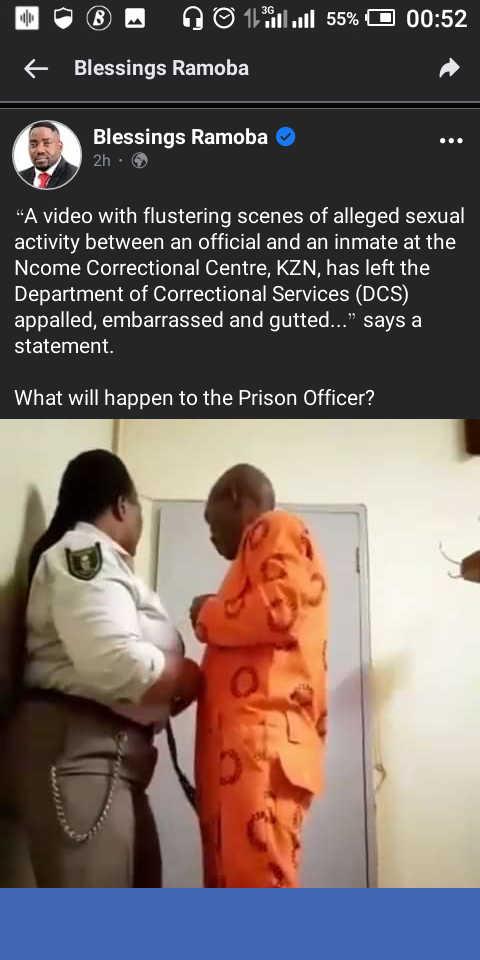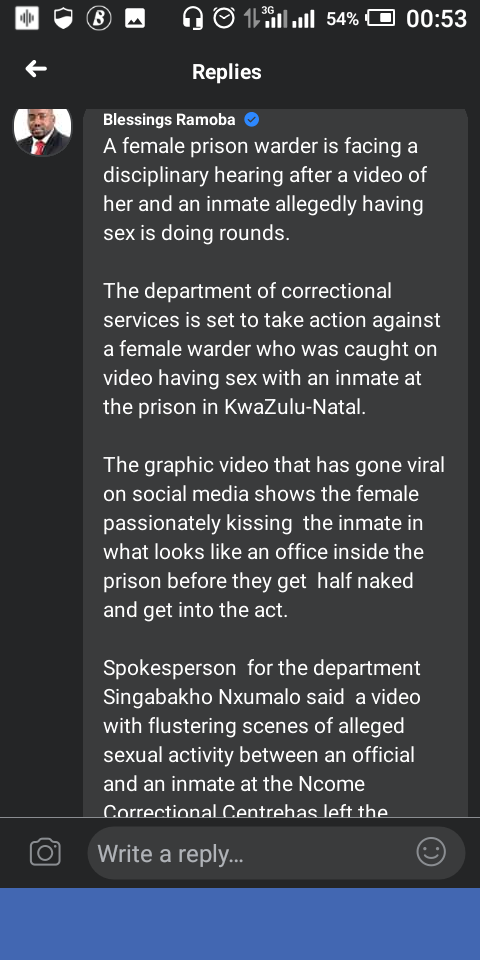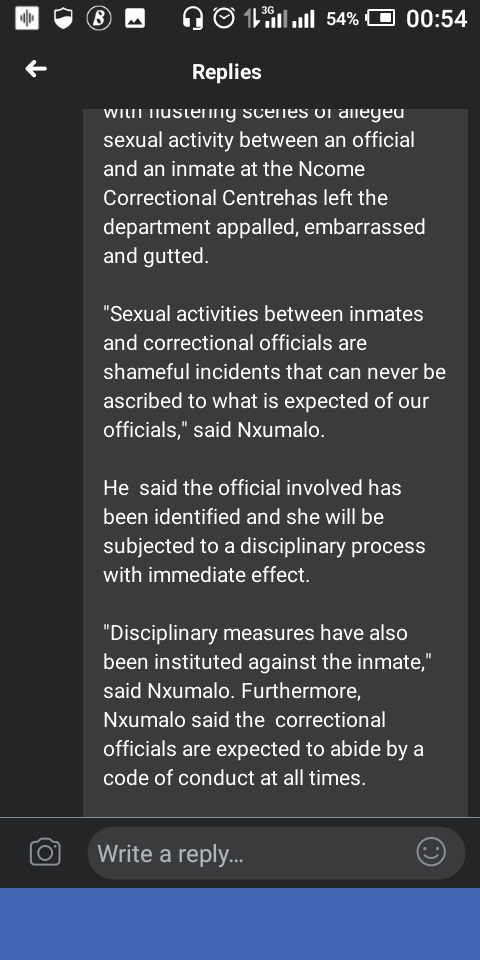 They started with kissing, from there, they started stripping themselves naked which led them into action immediately. The video caught them doing the act in the empty office. They were both caught.
According to reports, it was said that the video went viral in social media, after the video went viral, the prison officials then called out the female official for questioning after what she did with a prisoner. The management of the prison has said that it is a very shameful thing for a warden to be sleeping with a prisoner while on duty.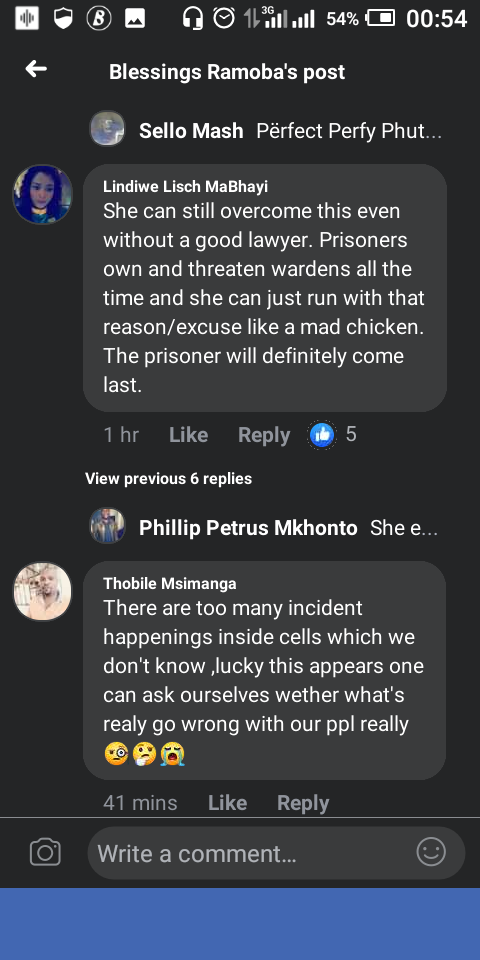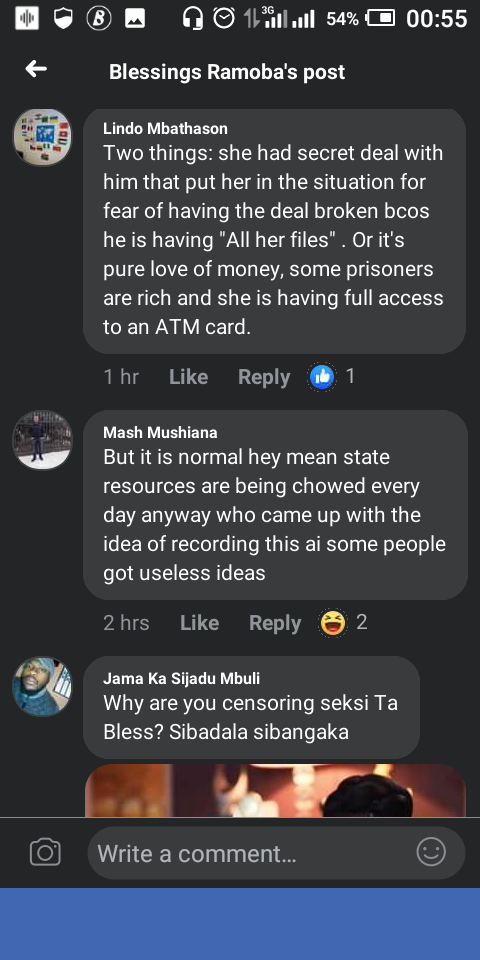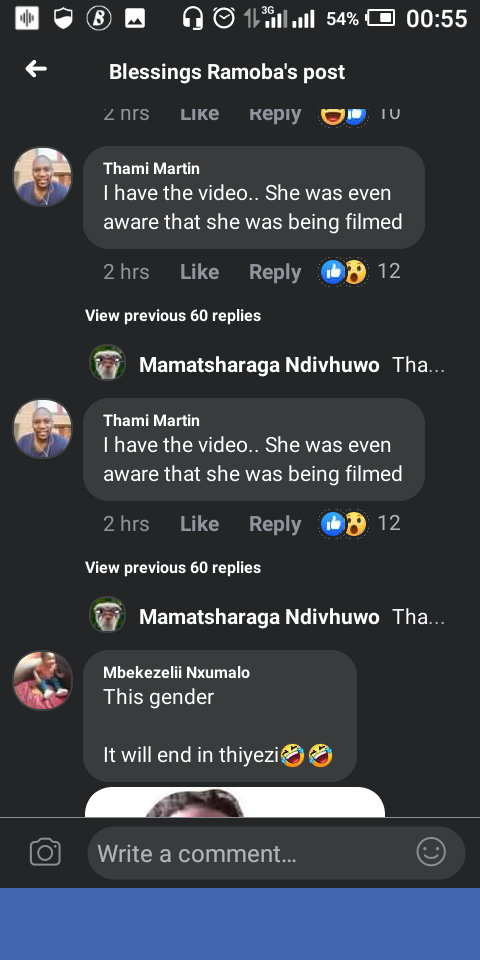 The punishment which the female warden will recieve is not known yet as she's still in questioning. What's your say about this matter? Comment, like, share and follow me up.
Content created and supplied by: Ikwor (via Opera News )