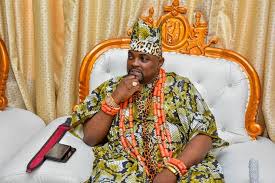 Oba Adetokunbo Tejuosho
In a recent interview, a Yoruba king talked about the strange happenings in Nigeria, the king Oba Adetokunbi Tejuosho the king of Orile Kemta in the Egbaland talked extensively with the BBC Yoruba about what the Yoruba must do especially as killings and abduction is very rampant in Nigeria.
The king blamed the happenings on the Nigerian governments as they are not serious in tackling things that are happening in the country.
He spoke thus: " Nigeria need prayer and we must pray along with her as things are going.
The police that the Nigeria government set to tackle insecurity is working but what police are doing is not enough, now Sunday Igbohos who came out to defend his people have tried and he his trying, because he is no longer saying what he will do again, he his working underground, and I think that is what the Nigeria government needs.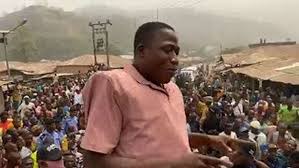 Sunday Igboho
An example is an abduction that occurred in Ikorodu recently a certain unknown man was kidnapped but we do not inform anybody even the Nigeria government and the police, and with the grace of God, the man was released within three days.
Had it been that we announced our intentions, is either the abductors succeed in kidnapping the person or kill him.
Since we did not inform the government we succeeded.
We purposely do not inform the Nigerian government because if we tell them they may tell us to send the case to Abuja and by so doing the hoodlums involved may be freed.
Nigeria is already in a situation that each state must have the autonomy, if that is observed in Nigeria all the state leader will treat each crime accordingly.
That is why someone like Sunday Igboho will no longer announce his plan again so that any marauders can be easily deal with." He Ended
Note: The interview was conducted in the Yoruba Language, but every information about it has been translated above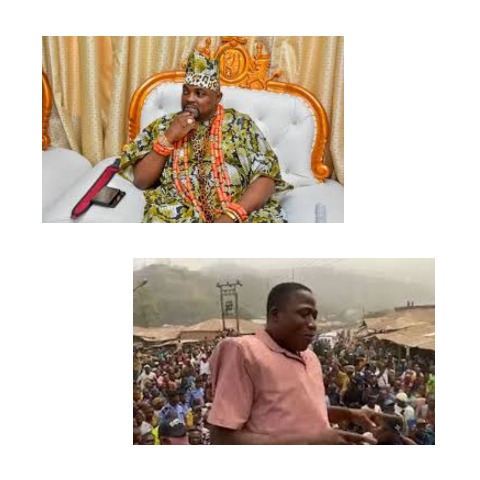 What are your thoughts about this story?
Content created and supplied by: Murphy007 (via Opera News )