A lot of thoughts have been going on in my mind as to why Ortom would desperately want to speak at the funeral of Chief Dr Terkura Suswam, where Bishop Avenya held sway as the presiding Bishop in charge of the funeral service, the failure of it which has engendered a routine of attempts by some elements in Ortom's government to say nasty things against Bishop Avenya.
Firstly, why would Ortom want to desperately speak at the funeral when he has Radio Benue, Makurdi and a host of other multimedia opportunities/press conferencing to say whatever he has to say to the Benue people.
Secondly, is it not hypocritical that up till now, there hasn't been any circulation of the supposed speech of Ortom, either on the social media, newspapers or even on radio stations by his media handlers, which he intended to make at the burial of late Chief Dr Terkura Suswam, of blessed memory. Does this not indicate that the Benue people in Sankera would have been served with a spontaneous speech by Ortom which could have aggravated the already deteriorated and helpless situation in Sankera? We thank God that Bishop Avenya, after assessing the situation at hand then decided to do the needful.
Thirdly, the fact that up till now, Ortom has not been able to say or circulate the speech he wanted to make at the funeral shows that his speech wouldn't have been important at the funeral in the first place.
Fourthly, would it have led to the resurrection of Chief Dr Terkura Suswam from the dead, if Ortom was allowed to speak at the funeral?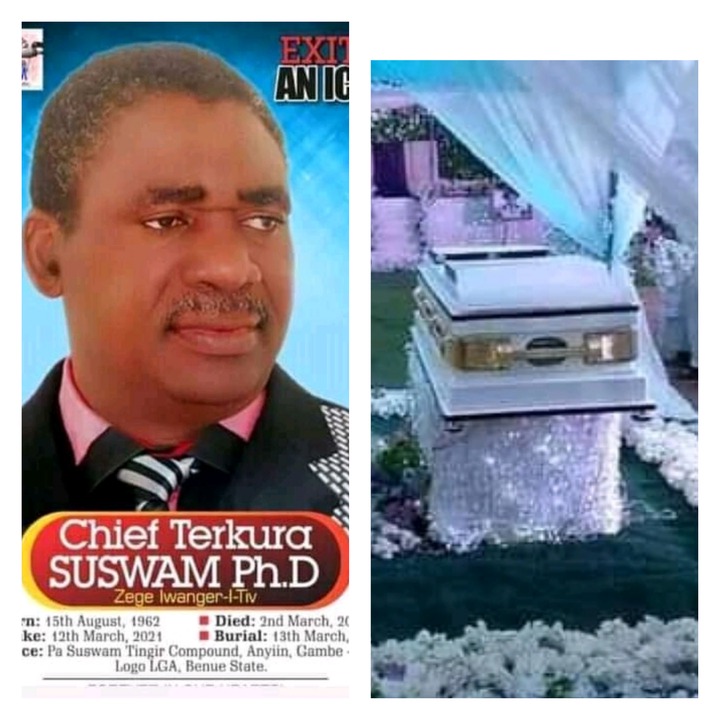 Content created and supplied by: Kakaaki-News (via Opera News )