After an accident involving two of his friends, Abdullahi Mohammed of the 212 battalions in Maiduguri has accused the Nigerian Army of deceiving and abandoning him.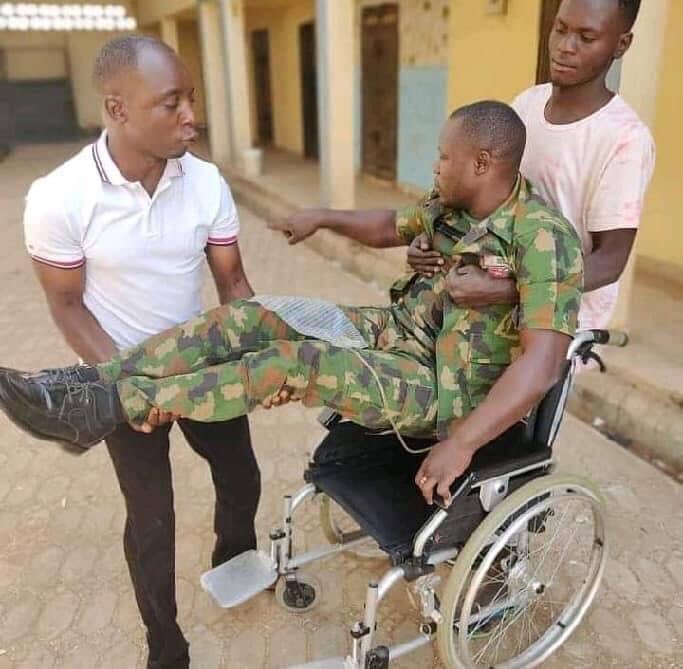 After the accident on the Maraban/Jos Expressway in Kaduna in 2015, Mohammed told SaharaReporters that life has been difficult for him.
Jamilu Ahmed and Peter Hamisu, two of his coworkers, died in the crash, according to him.
On the 5th of June, 2015, Mohammed said he and his colleagues were guarding the home of a Colonel named Dr. Hassan when his wife called them at 2 a.m. to say that some Fulani herdsmen were about to steal cows from the husband's farm.
They refused to leave the house, he said, but were forced to by Colonel Hassan, who told them they needed to get to his farm right away to protect the cows from being stolen.
He went on to say that they were driving to the farm when they were involved in an accident.
"We, about four of us, were chosen by A. A. Babalola to go to Colonel Hassan's house. While on duty in his home, his wife called us at 2 a.m., saying that some Fulani people were stealing her husband's cows and that we should go and rescue them," he told SaharaReporters.
"We decided on not going, but we were forced to move to the farm at the time. We were driving to the farm when we had an accident, which resulted in the deaths of two of my coworkers and left me unconscious in the hospital for months. My colleagues had died, I was told later. Jamilu Ahmed, an L/cpl, and Peter Hamisu, a member of the same battalion.
"I swear to God, the Nigerian Army has done nothing for me since that time until now. I've been through a lot and I don't have anyone; I'm an orphan. We were also ordered to keep an eye on the Colonel's home, but he remained silent. My wife abandoned me, my father died in 2001, and my mother died in 2003, all before I completed secondary school.
"I've written numerous letters to the army, pleading with them to look after me. I'm a poor person who lacks the financial means to pay for my care. I know people who have suffered the same injury as me but are now able to walk normally, some with the help of canes. I'm in pain all over my body, including my leg.
"It's heartbreaking that the army would desert me like this. I met with Lt Gen Tukur Buratai, the former Chief of Army Staff, who vowed to assist me at the time, but nothing was done until he was fired by the President. Nigerians are also capable of assisting me in regaining my ability to walk.
"I am a brave soldier who is still willing to serve my country, but life has changed my circumstances." I can't walk, and I can't urinate without using a pipe and rubber. My spinal cord is causing me problems. The commander has not taken any significant actions.
"I'm now appealing to all Nigerians to come to my aid because I don't have anyone to support me. Please, I don't want my life to come to an end like this; I'm an orphan and have no one."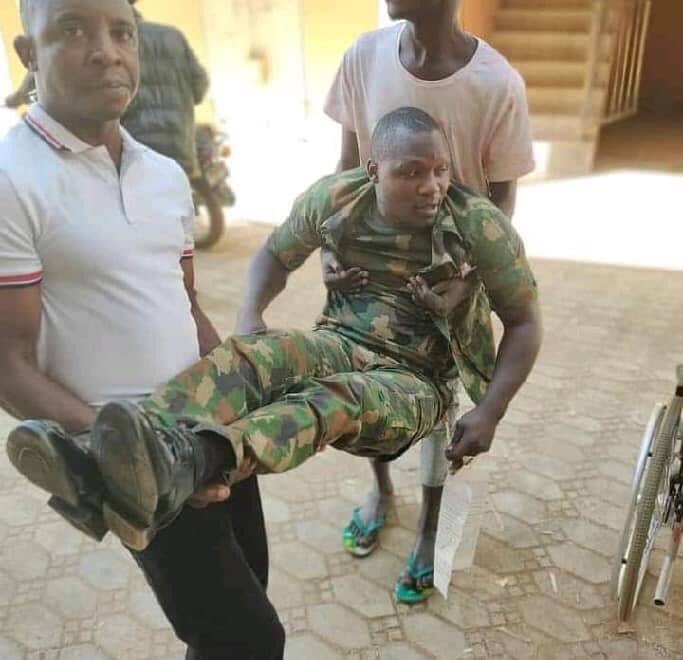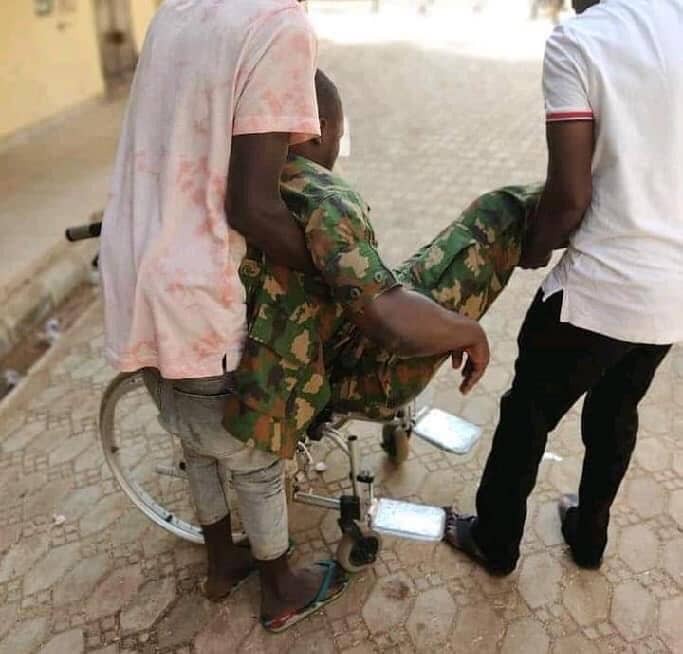 What is your opinion on this? Please leave your comments in the comments section below and don't forget to click the follow button to get more content from us.
Please keep public distance, wear your face masks, wash your hands regularly with sanitizer prevention is better than cure.
Share this unique article on all social media
Content created and supplied by: HeavenNews (via Opera News )