Some passengers inside a commercial minibus in the morning of Monday, February 8, sustained various degrees of injuries when a truck lost control and crashed into the bus from the back, destroying the vehicle in the process.
The accident occurred at Dolphin Estate inward Osborne around 8:30 a.m. when the driver of the truck on top speed lost control and crashed into the fully-loaded white commercial vehicle, with mostly passengers at the back seat of the bus sustaining various degrees of injuries.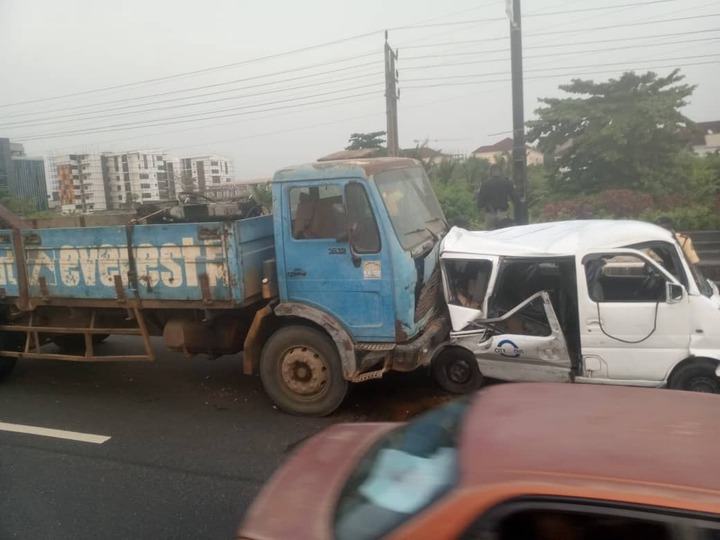 The incident was reported by the Lagos State Traffic Management Authority (LASTMA), the agency in charge of traffic management in the state on its social media platforms, adding that following the incident, other emergency officials, including that of the Lagos State Emergency Management Agency (LASEMA), arrived the scene to move some of the injured passengers to the hospital.
It was also gathered that the incident caused some gridlock on the road as the traffic extended to Simpson Bridge while policemen also arrived the scene and helped LASTMA officials to control the traffic.
According to LASTMA which also reported the incident on its Twitter handle @followlastma: "Accident at Dolphin inward Osborne between a truck and Minibus cause by reckless driving by the driver of the Minibus.
"As a result of the accident, there is backlogging traffic that has extended to Simpson bridge. Effort is on for the recovery while our officers are on ground doing the needful."
Content created and supplied by: Osfem (via Opera News )