The Lagos State Commission of Inquiry set up to investigate allegations, of harassment by the public against the police has begun to pay compensation to those who brought the case before them.
In a case involving the late Kudirat Adebayo Abayomi, who was allegedly shot dead by a police officer in broad daylight in April 2017, the commission ordered the police to be held accountable.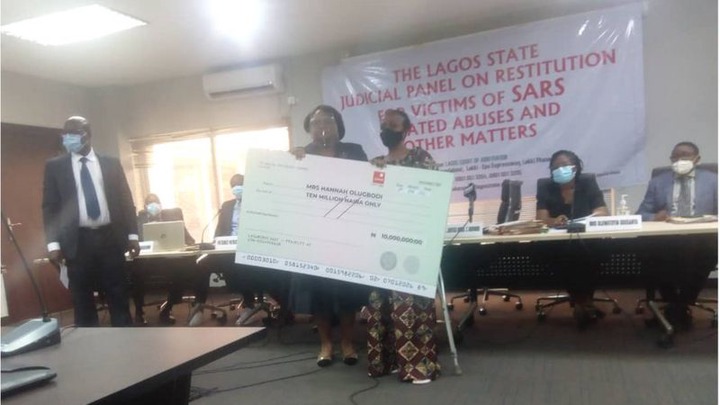 The council also demanded that the sister's family, receive 10 million naira in compensation.
Her children were later given a free education, and the police were asked to write a letter to her family apologizing for the incident.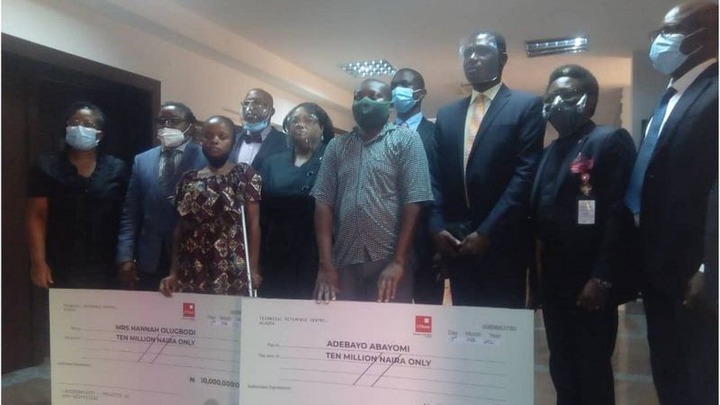 The second defendant, Hannah Olugbode, who was an activist, appeared before the commission with a stick after SARS officers broke her leg with a pistol near Ijeshatedo Lagos State.
The commission also demanded 10 million Naira, in compensation for the incident and medical expenses.
The move came just months after the commission, was set up so that those affected by the police abuse of power can receive justice.
Content created and supplied by: Simonile (via Opera News )