[VIDEO] So Sad: In Delta, Suspected Cultists Just Murdered A Boy Named 'Ekpo' In Broad Daylight, That Got People Reactions On Facebook(See Reactions & Photos)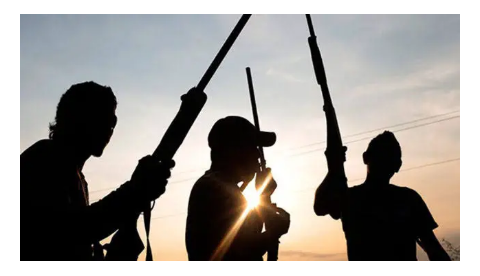 Photo used for illustration purpose only
Every day that goes by is either one gets a piece of good or bad news that bring treas to the eyes and come to think of it, the rate at which cultism is spreading very fast in the society is quite alarming. To think that today's young boys, instead of doing something meaningful with their life, they rather involve in a wicked activity such as the killing of their fellow human being.
This indeed is a very sad story of someone, who was alive like yesterday, and today he couldn't live to see another day, weeks, months, and the end of the year 2021. What a short-lived life that has been cut short by another life unexpectantly.
The Earth has lost a precious soul right and according to the online platform, WARRI Aproko who shared this video on Facebook on their page said a boy whose body is lying down on the roadside lifeless is known as Ekpo.
He is said to have been killed today some hours ago in a broad daylight, and in a place in Warri called Ekurede Itsekiri near Ajaimmogha in Delta State by suspected cultists. Although what one can not tell is if he was a rival cult member that got into a clash with his mate or he is just a free-spirited individual who was just going his way and met his death unexpectedly. People passing by were just shocked and mentioning his name repeatedly as someone they know.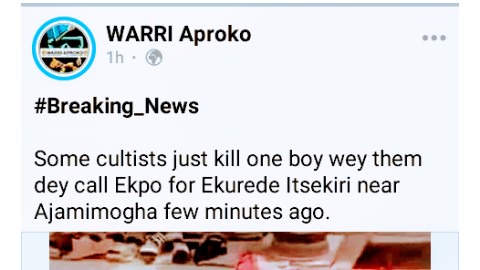 But from the reactions of some person in the comments section, it implies the boy is alleged to be a cultist as well.
See screenshots of people's reactions below 👇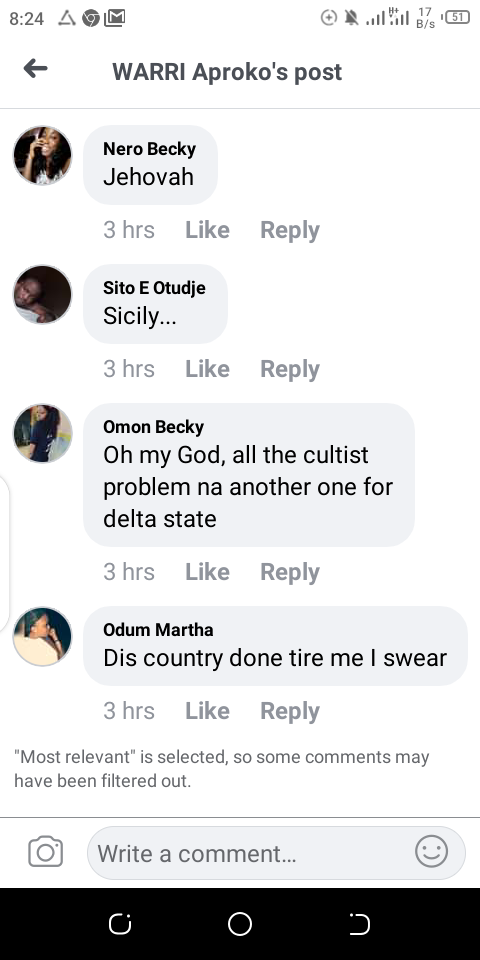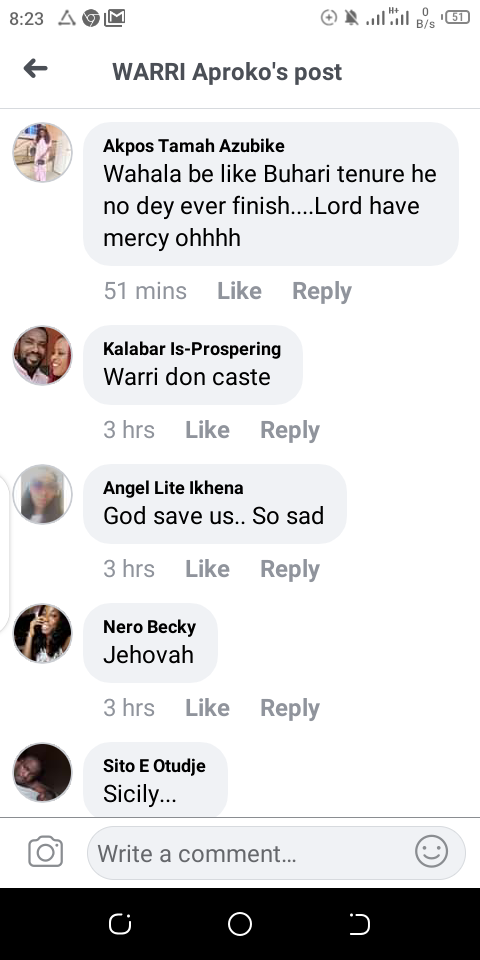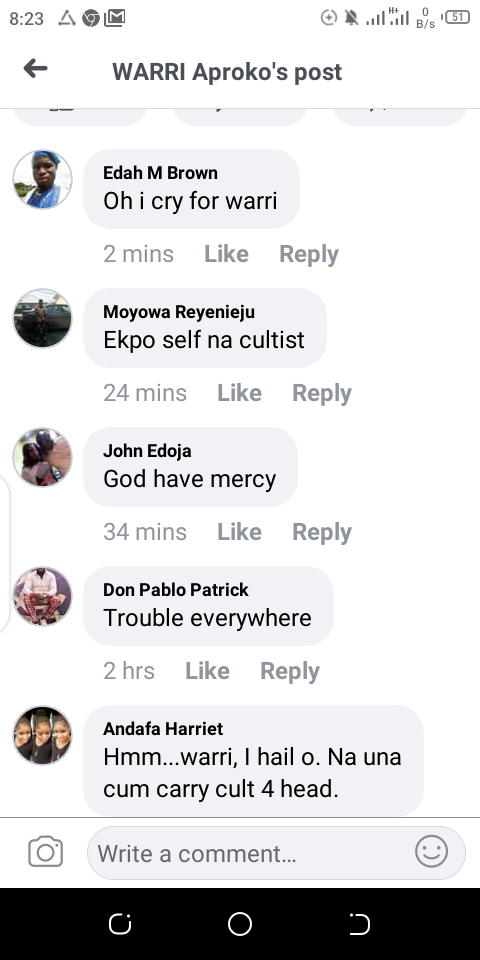 My question is what can be done to eradicate the menace of cultism in our society. Well, he has gone and no amount of tears can bring him back to life. So we pray for his family to take heart and be able to bear the loss.
Dear esteemed readers what can you say about this? Do you think he is a member of the cult that's why he is dead?
Rest in peace!
Please press and hold down the link to watch the video below 👇
https://www.facebook.com/1437593736471970/posts/2934546416776687/?app=fbl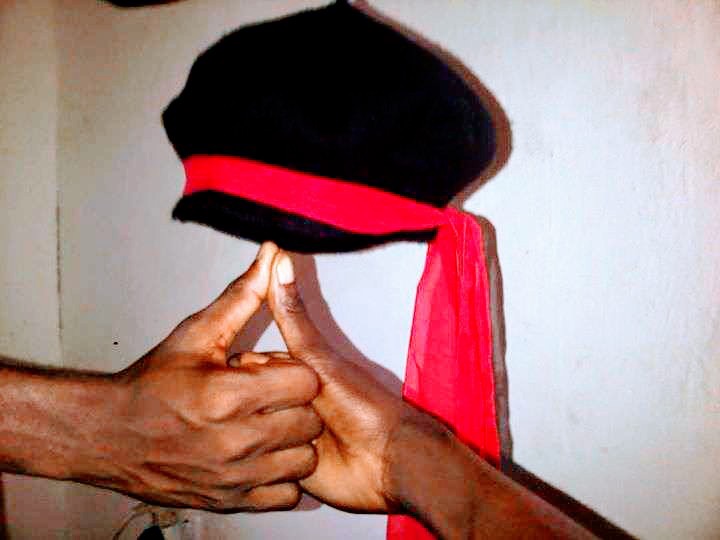 Photo used for illustration purpose only
Please feel free to drop your comments below and kindly SHARE this article with others and hit the LIKE and FOLLOW button for a more entertaining gist, news updates, etc.
Photo Credit: Facebook, WARRI Aproko, 1stladyblog
Content created and supplied by: 1stladyblog (via Opera News )