A man identified as akpororo doctor has explained the bitter experience he had yesterday during a traffic jam, according to him. He said he was in the traffic for hours and when he suddenly tried to speak with someone about the situation, a female Police officer approached him, took his photo and told him to follow her to the police station.
In his statement, he said "Police women entered my car this evening after I had spent almost 2 hours in a traffic jam because I wound down to speak to the one who approached me. She Said were going to the "office" because I blocked other drivers and my picture is in their phone. They met the mad me today."
"Let's go! Let's go to the office she said. I told her a truck broke down in front of me and I had to go over into the other lane to continue my journey but these people completely ignored the broken down truck."
" She said, we're here to help you. Help inside my car? How exactly? Are you Google maps?"
"Some of you take advantage of unsuspecting Nigerians to extort them! Oga, you blocked the road! What should I have done? stay behind the truck until a towing van comes?" Listen to yourself"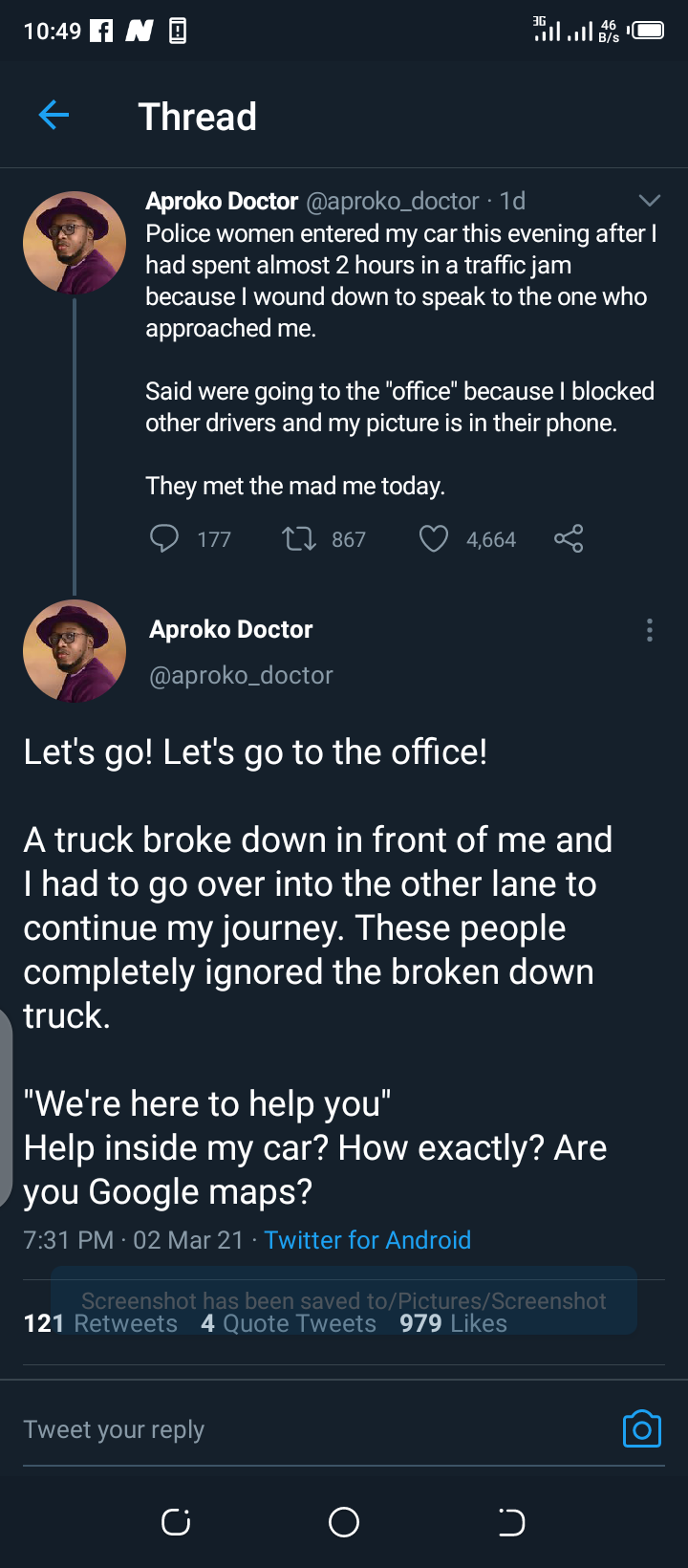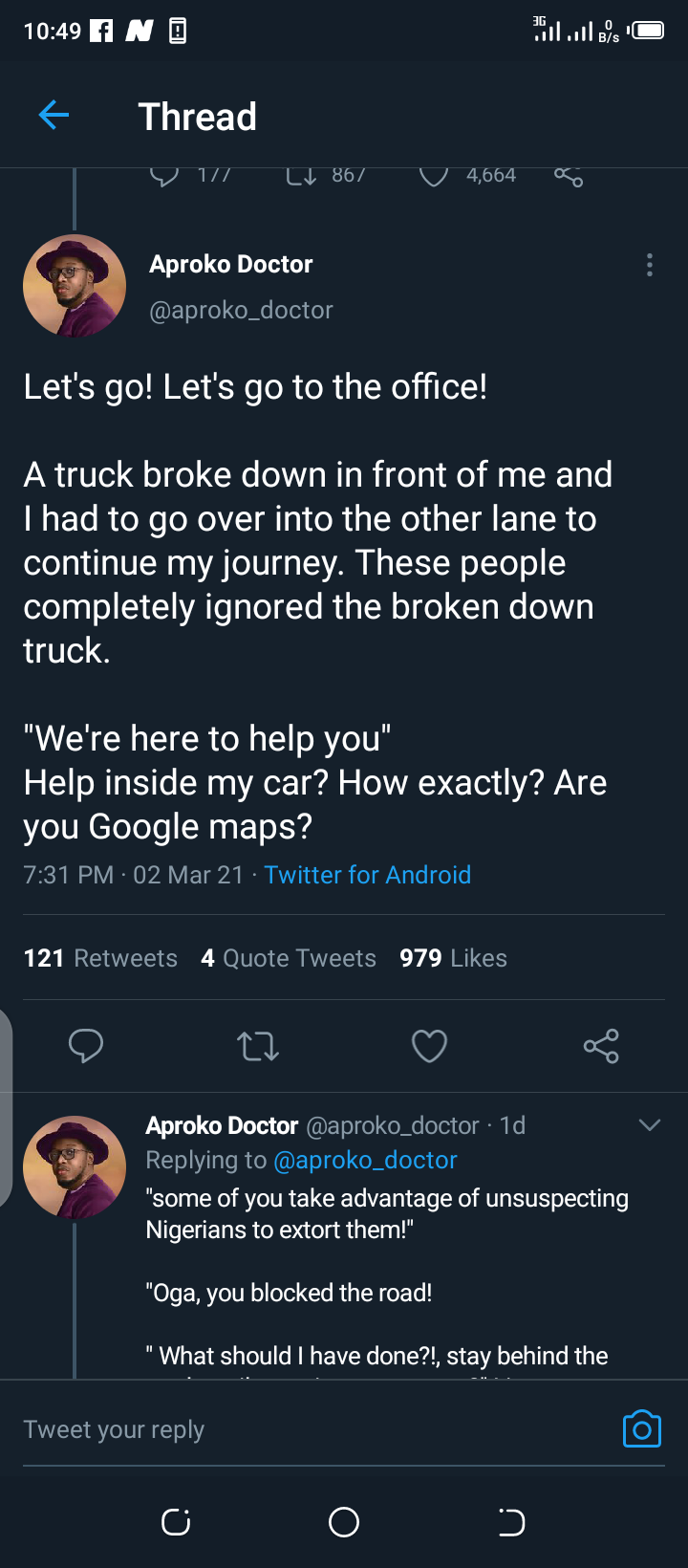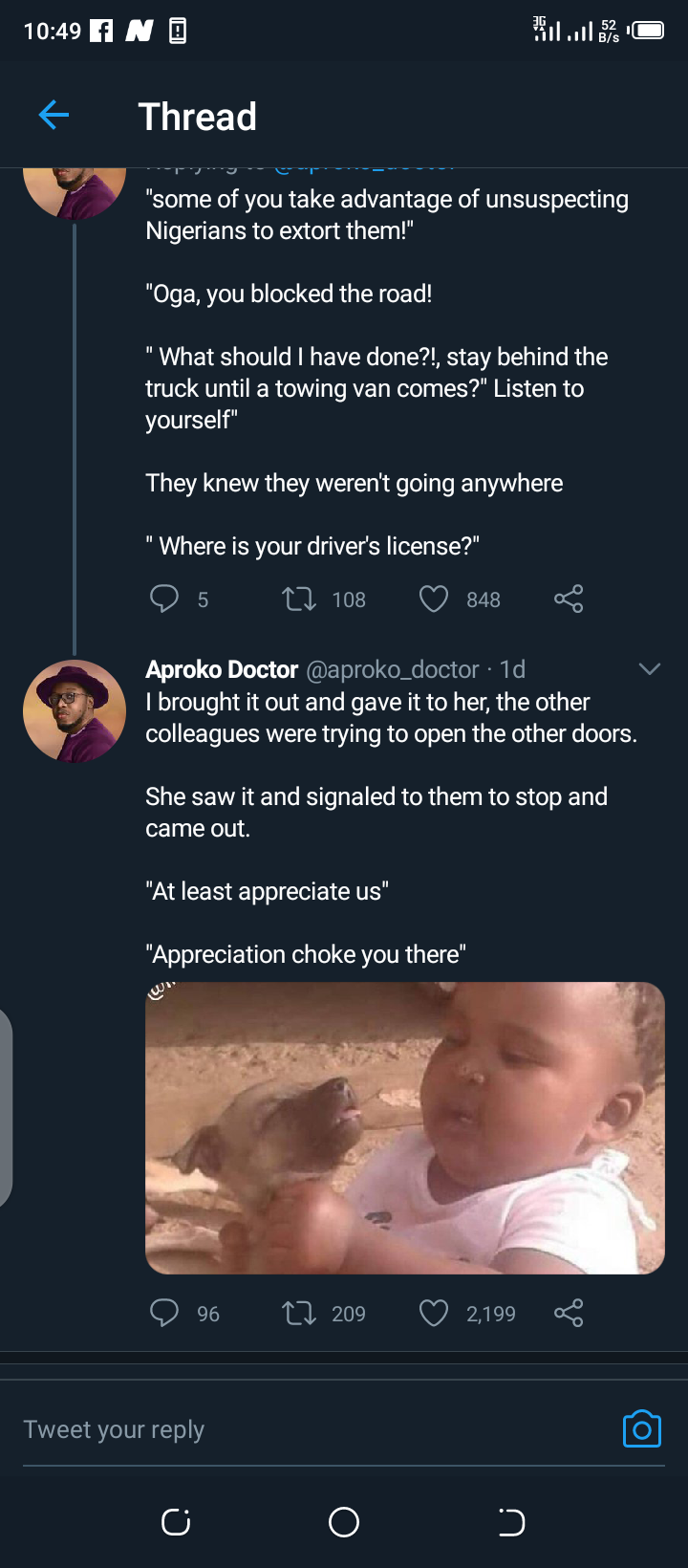 "They knew they weren't going anywhere, Where is your driver's license? I brought it out and gave it to her, her other colleagues were trying to open the other doors. She saw it and signaled to them to stop and came out."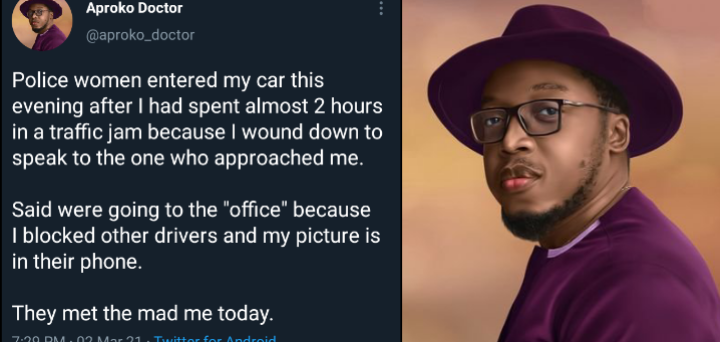 In summary, he said a truck broke down on the road and due to that, he was Unable to continue with his journey unless he crosses to the other side. When the police officer saw what he was about to do, they stopped him and told him to follow them to the office. They took his photo and other officers tri d to enter his car but he told them the truck wasn't going to move any moment from now which is why he had to move. The officer then looked at the truck and situation then finally let him go.
Content created and supplied by: Bleeding_Pen (via Opera News )