In a CCTV footage which was uploaded on the Twitter social media platform, a brave son was seen going all out on a thief who was caught stealing from his mother. In the footage, the son was seen approaching the thief who was stealing from his mother then when all out on him with a heavy punch.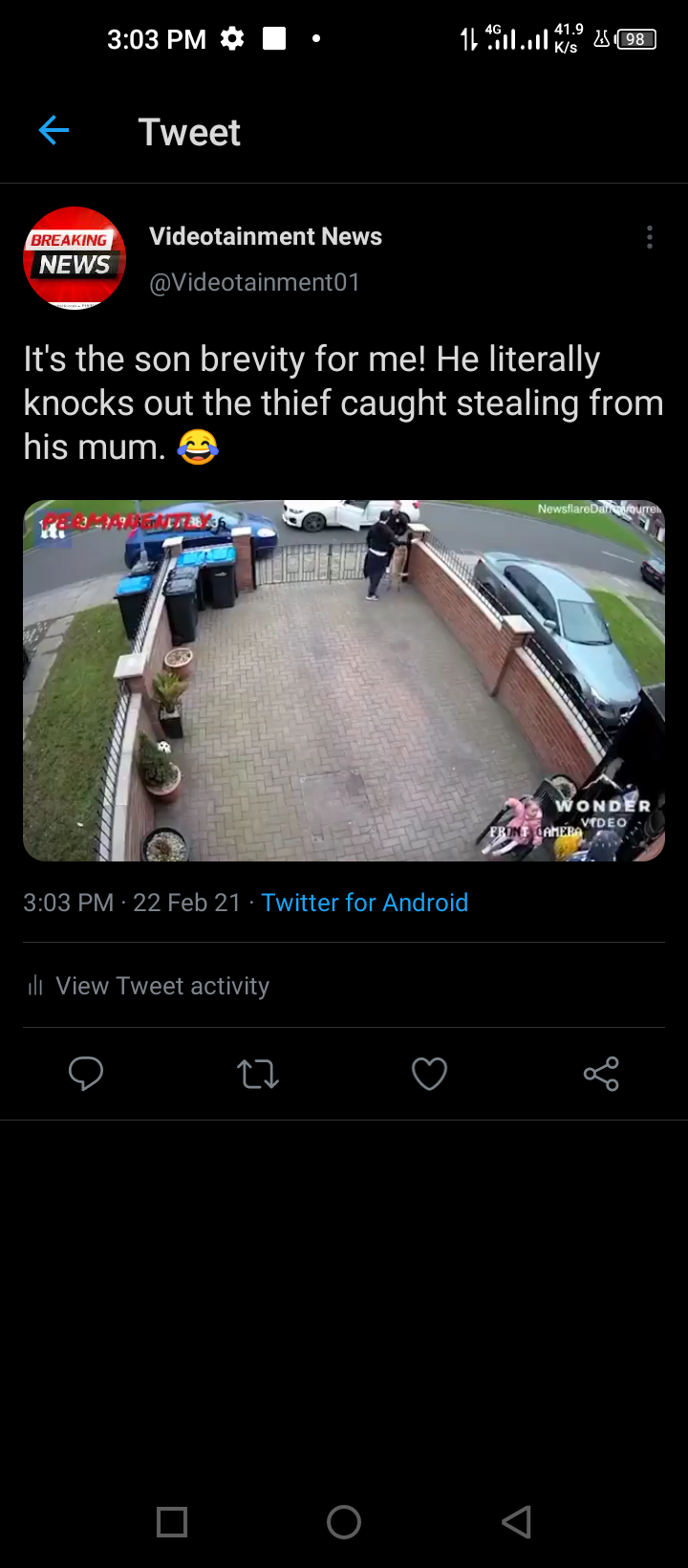 While the son landed the thief a heavy punch, the guy fell to the ground instantly and couldn't move but the other relative present at the scene felt no remorse, and one of them was even seen kicking the thief who was now lying on the ground.
They wanted to keep beating up the thief but their mother intervened as shown in the footage, begging them to stop beating the thief. At a point, one of the relatives was seen dragging the thief outside as the footage came to an end.
Many sons out there love their mothers a lot and won't take any nonsense from anyone who tries to harass their mothers. This is the case of this son seen in this CCTV footage standing up for his mother against a thief who was caught stealing from the mother.
Here is a link to watch the video on Twitter:
https://twitter.com/Videotainment01/status/1363851925368799232?s=19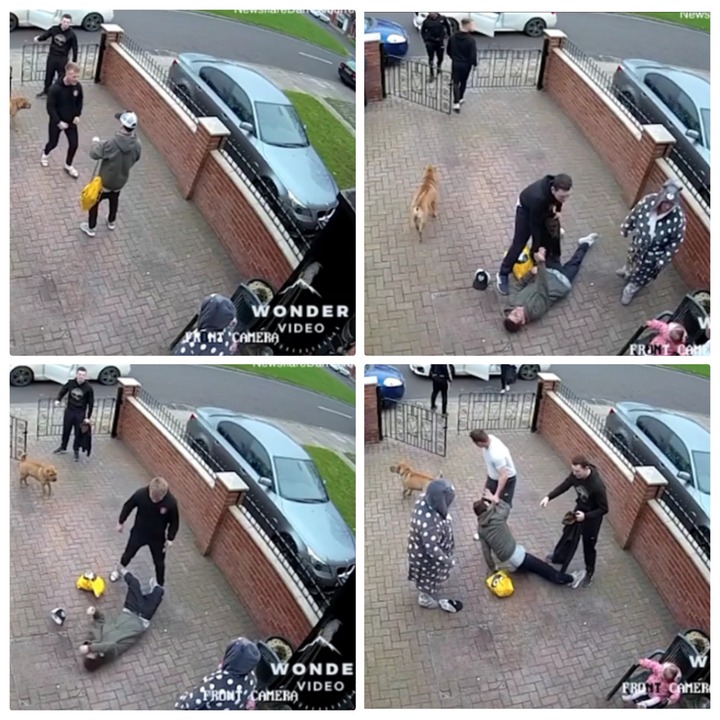 Content created and supplied by: Olajidepen (via Opera News )