Today's trending news headlines.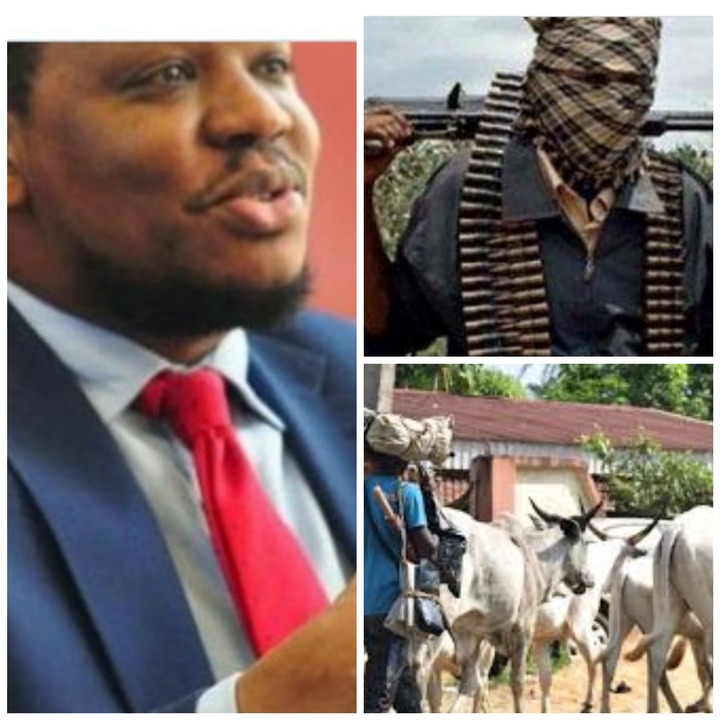 INVEST MORE IN COWS, FORGET CRYPTOCURRENCIES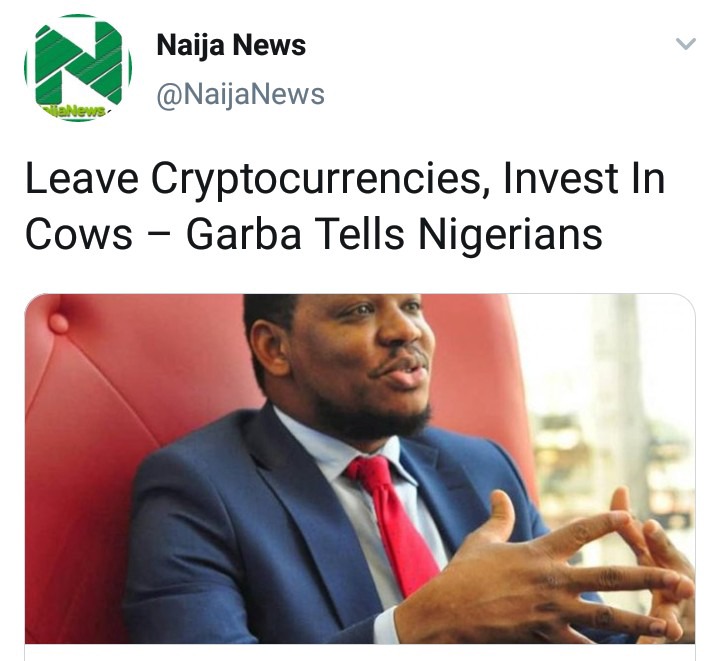 The Central Bank of Nigeria (CBN) had yesterday issued a directive to all Deposit Money Banks (DMBs), Other Financial Institutions (OFIs), and Non-Bank Financial Institutions (NBFIs) and local financial institutions to stop any transactions in crypto or facilitating payments for crypto exchanges.
Now in reaction to the order by the CBN, a former presidential candidate and chieftain of the All Progressives Congress (APC), Adamu Garba in a series of tweets from his Twitter account, supported the decision of the CBN and has urged Nigerians to move away from investing in cryptocurrencies and look inward by investing in cows, Naija News reports. 
FULANI HERDSMEN ATTACK ON SCHOOL - KOGI GOVT SPEAKS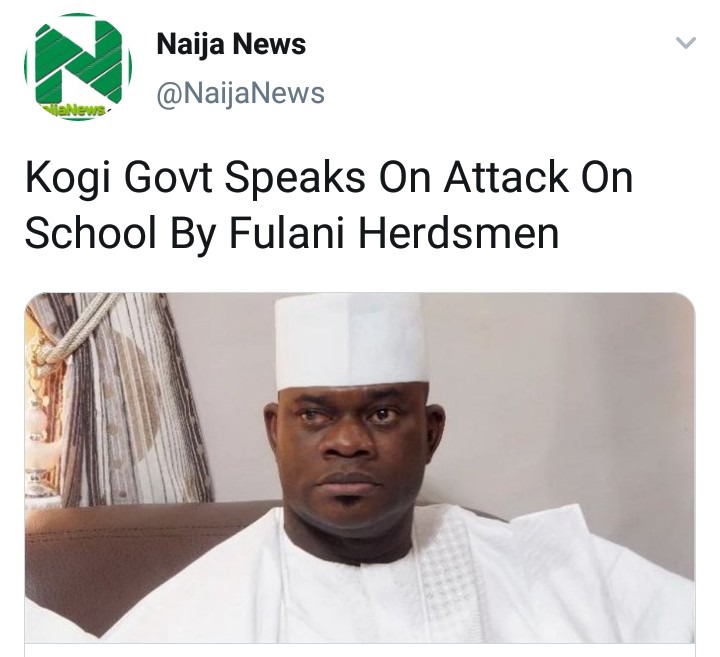 According to Naija News, the Kogi State Government has denied media reports that Fulani herdsmen invaded and burn down Government Secondary School, Iluke-Bunu.
The Commissioner for Information and Communications, Kingsley Fanwo, released a statement on Friday to say that nothing of such happened in the state.
Fanwo also urged Nigerians to be careful and mindful of fake news and videos, saying such baseless speculation could spark tension on the state.
AL-QAEDA LEADER ARRESTED, DEPUTY KILLED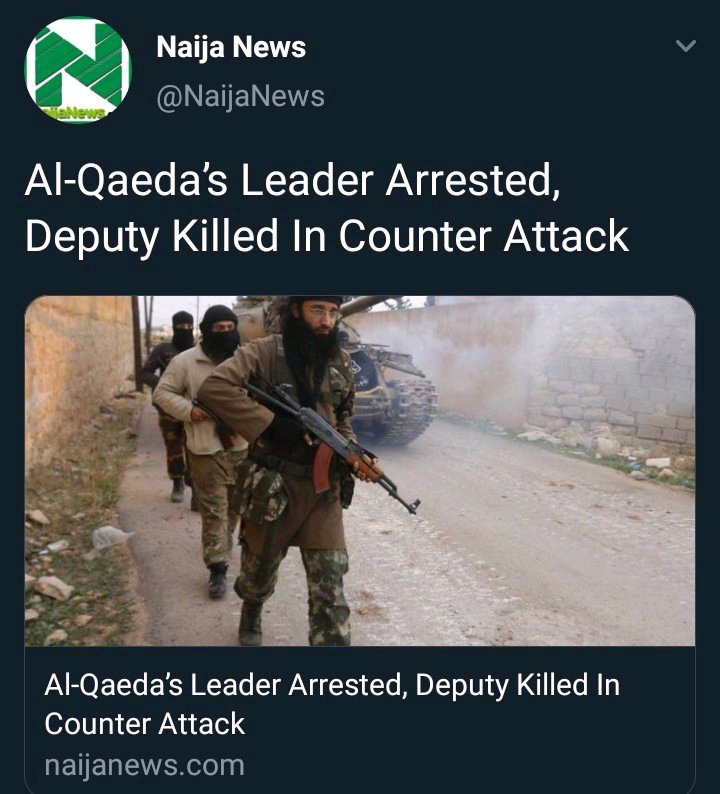 In a news report by Naija News, the United Nations has claimed to have arrested the leader of Al-Qaeda and killed his deputy in a counter attack. 
In the report, journalists were told that the leader of Al-Qaeda in Yemen, Khalid Batarfi has been arrested and he is in custody, while his deputy, Saad Atef Al-Awlagi was shot dead.
A NIGERIAN MAN, TWO UGANDANS ARRESTED FOR DRUG TRAFFICKING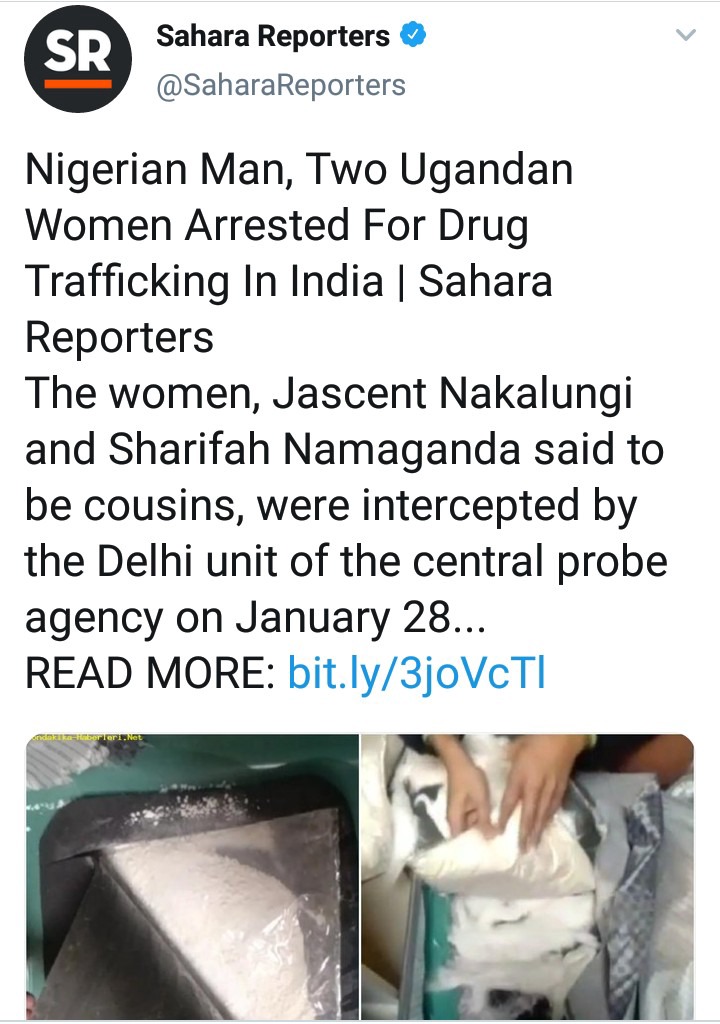 According to SaharaReporters, a Nigerian man, identified as Kingsley, and two Ugandan women have been arrested with nine kilograms of narcotics in India. The country's Narcotics Control Bureau (NCB) busted the smuggling network, according to a report by Outlook.
According to the reports the two women, Jascent Nakalungi and Sharifah Namaganda said to be cousins and were intercepted by the Delhi unit of the central probe agency on January 28 after they landed at the Indira Gandhi International Airport in India. 
What do you have to say about Adamu Garba's suggestion? What is the minimal capital needed to start a cow business? Is cow business viable and accessible to low income earners? What may be the cause of drug trafficking by young Nigerians? Tell us your opinions in the comment session. 
Like & share. Follow us for more interesting gist. 
Content created and supplied by: BladeConsult330 (via Opera News )