It is sickening and sometimes inconceivable how some male lecturers drag their names in mud and also jeopardise their means of livelihood all because of less than five minutes of self-satisfaction.
Despite various revelations and reports on social media about sexual scandals involving lecturers and their students, there seems to be no attitudinal change on the part of the former. You would recall that one Professor Richard Akindele was dismissed over gross misconduct by the management of Obafemi Awolowo University(OAU) after he was found guilty of demanding sex to alter examination grades from one Miss Osagie, a Masters Student. He was subsequently sentenced to a two-year jail term by a Federal High Court sitting in Osogbo after he was prosecuted by the Independent Corrupt Practices and Other Related Offences Commission (ICPC).
Undoubtedly, the menace of sexual harassment in our institutions of learning is rife but only a few are either being revealed or reported as some victims might not have the courage to speak up. 
Unlike those victims 17-year old student of Covenant University, Ota, Ogun State has intimated her parents over a rape allegation by one of her lecturers, Dr. Stephen Ukenna in the department of Business Management.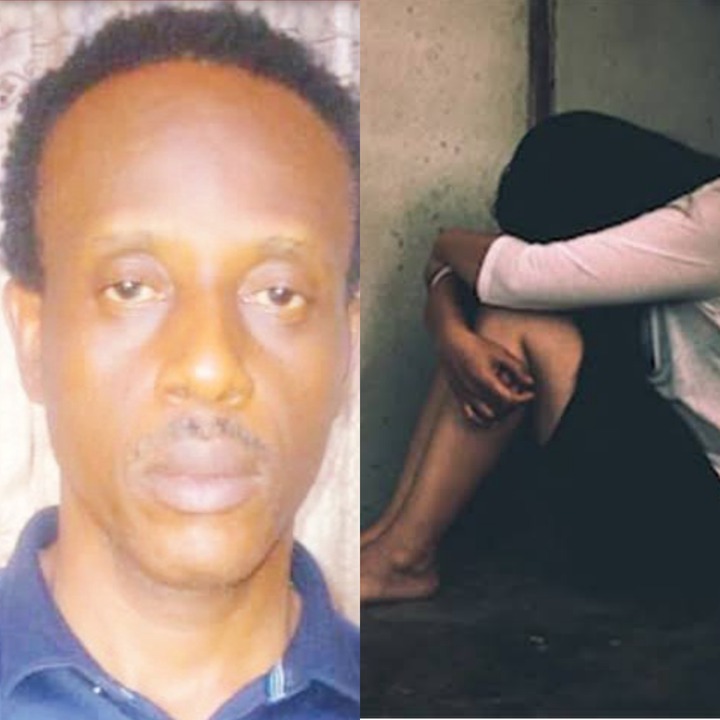 The minor revealed to her parents via a telephone conversation from school that the suspect had invited her to his office under the guise that he wanted to plan a surprise birthday party for her close friend. She however left for his office and after entering, Ukenna locked the entire office and forcefully had canal knowledge of her on his table.
This angered the victim's parents who rushed to the nearest police station to report the case. Subsequently, Ukenna was arrested and after being interrogated, he confessed to committing the crime without any reason.
Meanwhile, the Commissioner of Police in Ogun State, Edward Ajogun had ordered the immediate transfer of the case to the State Criminal Investigation and Intelligence Department for further investigation and prosecution.
There are a lot of these sexual predators in our various institutions of learning but due to the fear of the unknown on the part of their victims, many have chosen to remain silent over what would continue to affect their mental health. I kindly advise ladies in this situation to speak up and let rid of these monsters of our societies.
Stiffer penalties should also be meted upon such offender both by the school authority and our judicial system.
What kind of treatment do you think Ukenna deserves?
Content created and supplied by: Legalwhistle (via Opera News )