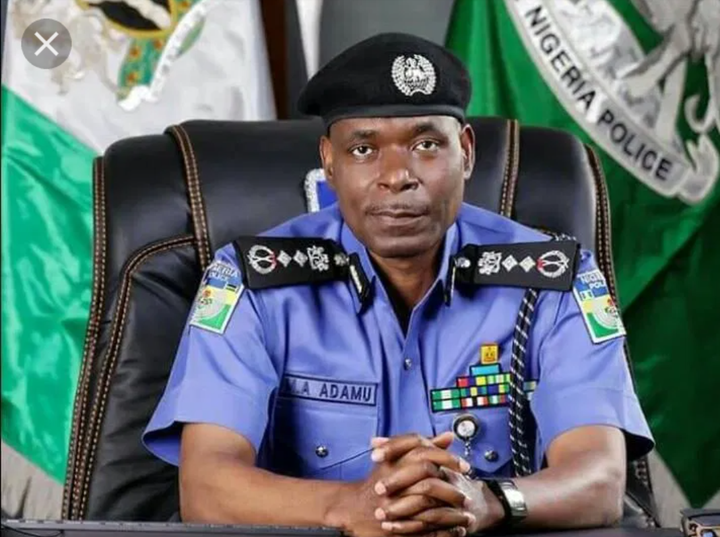 There is a case of alleged brutality against a Police Area Commander, Madayi Kamdel who has been accused of hitting an Inspector of Police, Adeyemo Adejumoke in her left eye with his fist.
In a petition submitted to the Chairman of the Police Service Commission, a solicitors to the husband of the assaulted Police officer wrote in details about what transpired which led to the attack.
She was said to have requested for a sick leave after self medicating unsuccessfully for four days. Then she went to the Nigeria Police Clinic where she was issued an "excuse duty" from the medical officer for her to present at her office in order to proceed on an authorized sick leave.
On proceeding to the area commander's office to submit the document, she came in contact with the said area Commander who confronted her on reasons why she wasn't at her duty post, according to her, all efforts made to explain her predicament fell on deaf ears.
Encouraged by colleagues to proceed to his office for further explanation, she was met with an angry Commander who attempted to throw a chair at her, but resisted the urge. He however landed her a heavy blow to her face with his fist. Then she began to bleed.
According to her husband who said he was within the compound when the whole scenerio played out, it was his wife's shout that prompted him to rush into the office in curiosity.
He explained, in the petition, that though he was angered by the action and wanted to cause a scene, he was however persuaded by his wife's colleagues.
When the Inspector was rushed to the clinic for treatment, she fainted before she could even be admitted into the hospital but was able to be revived.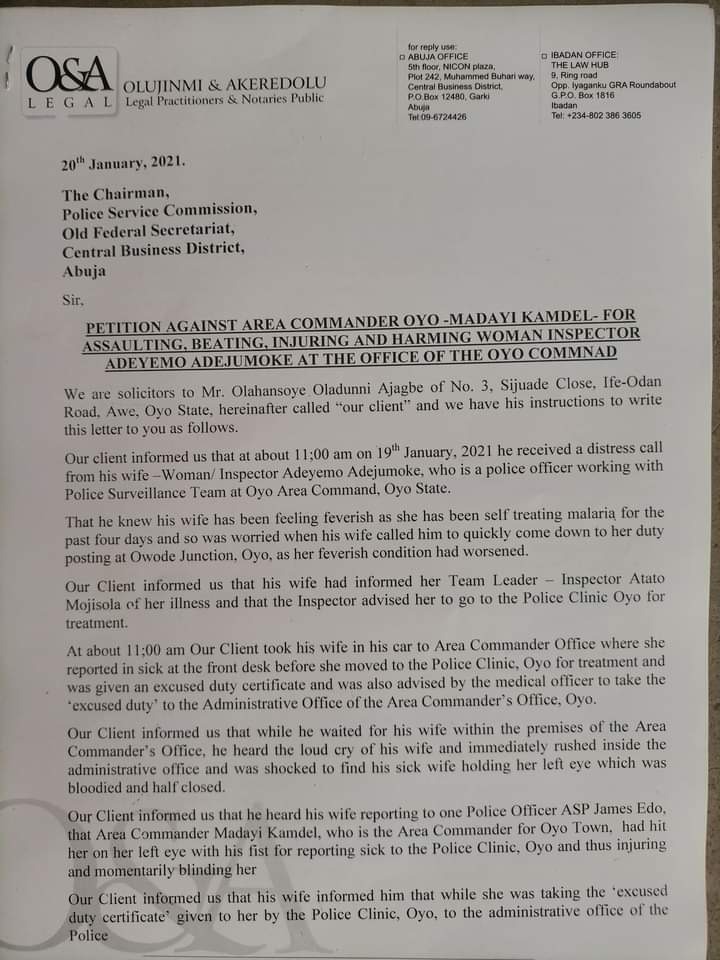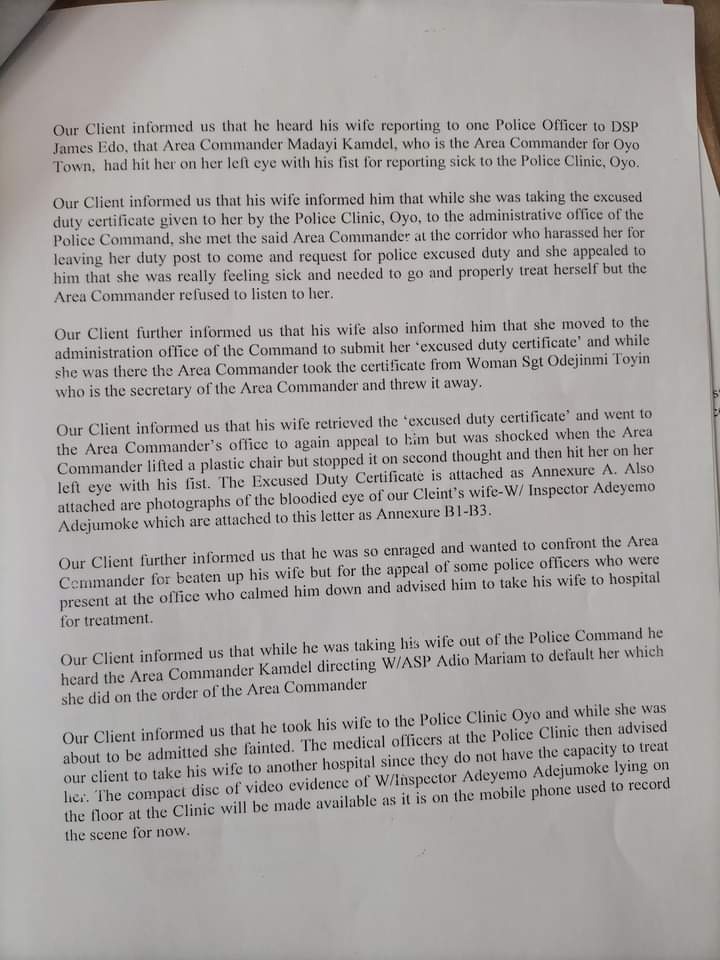 Content created and supplied by: BLESSEDMAHN (via Opera News )