We all need to be careful of the places we go because some places are known for being the stronghold of evil people who would stop at nothing to cause danger. When looking for a job, we must enquire about the place from people before going there for an interview because a lot of fake interviews are there now to perpetrate evil.
SEE ALSO: Michael Owen explains Liverpool midfield problem after the loss against Brighton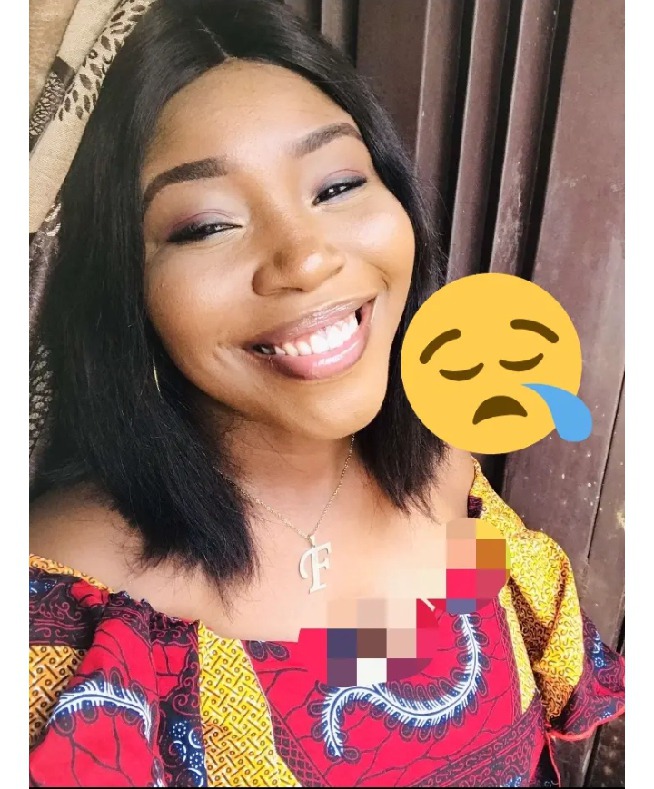 A lady identified as Fola Baby on Twitter has cried out that she almost went for a job interview where she would be kidnapped.
She wrote; "Please don't go for a job interview at 150b Oba Oguniyi Road Ifako Agege Lagos. They will kidnap you please".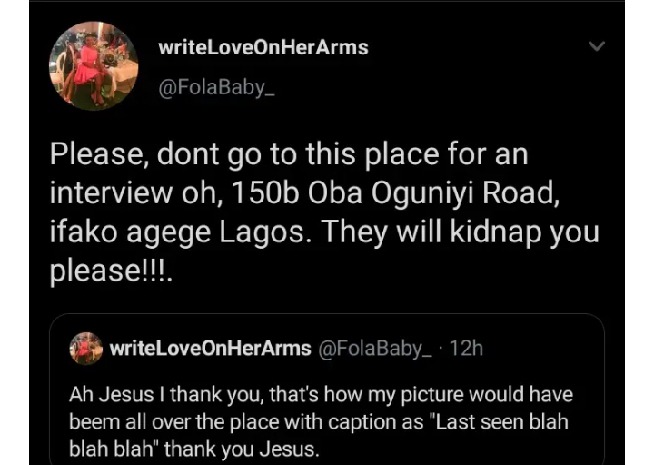 The lady also explained that if she had fallen into the hands of the kidnappers her pictures would be all over the place because people would be looking for her.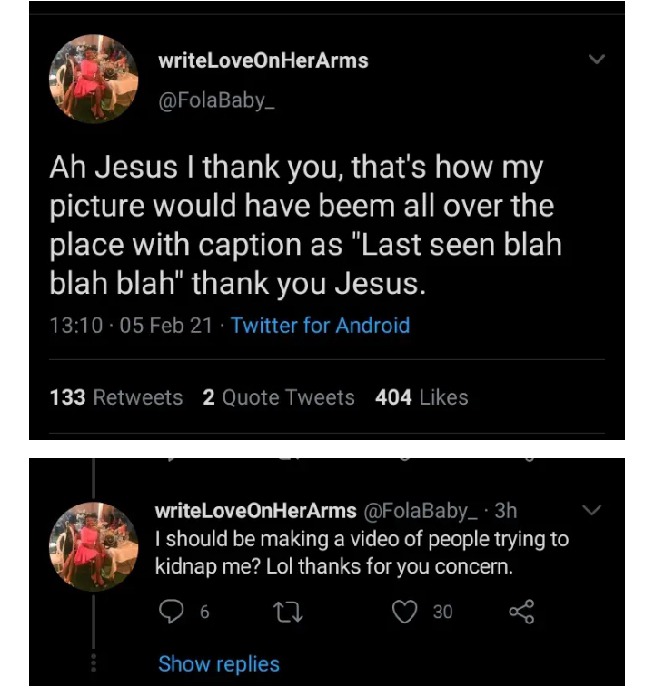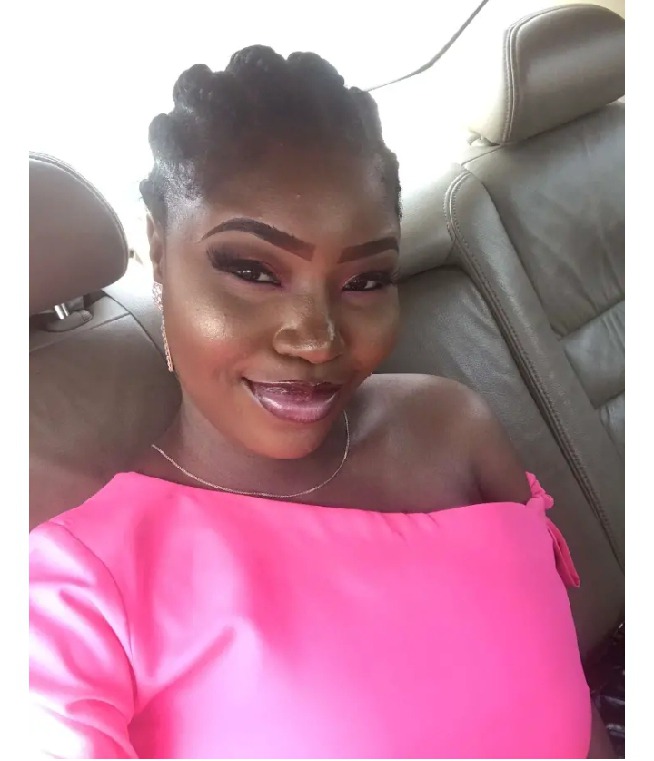 This got a lot of reactions on social media and below are some of them: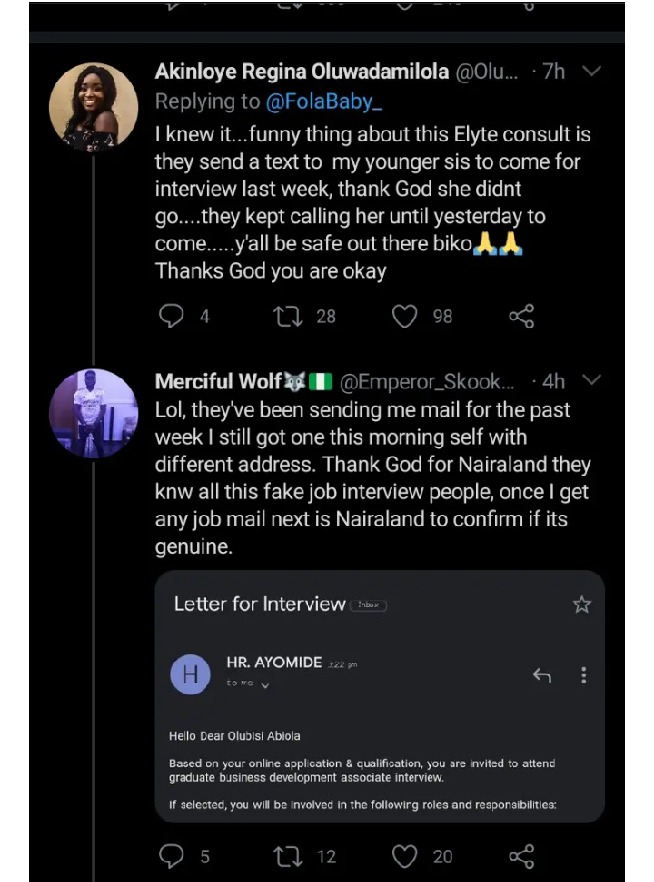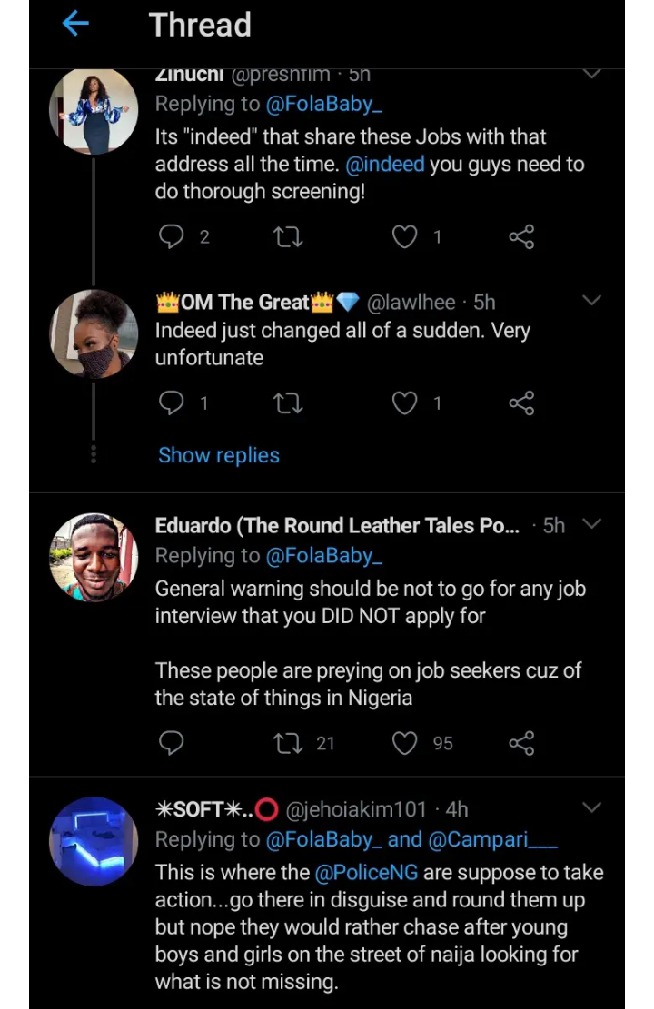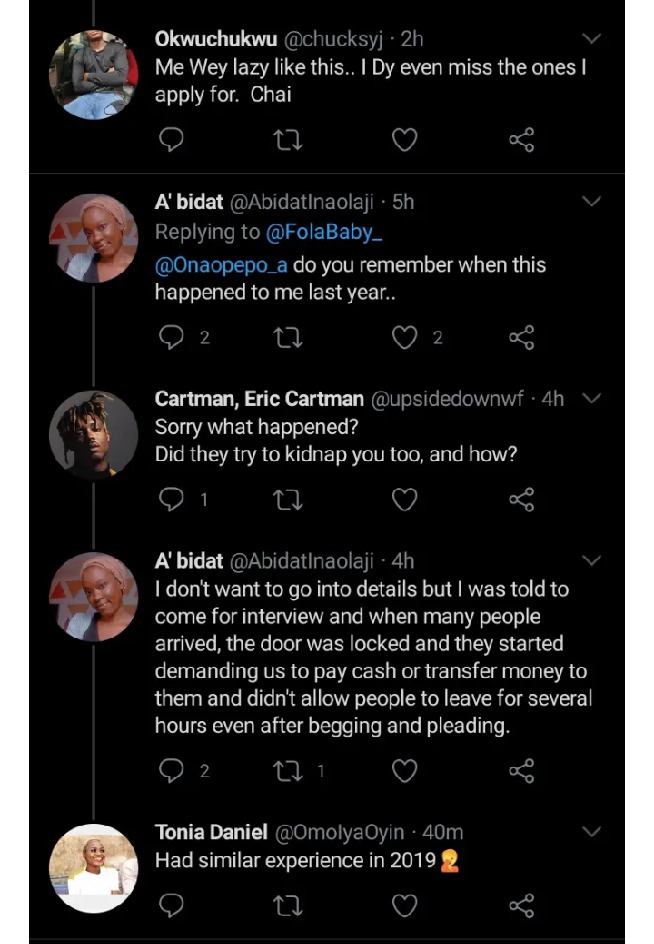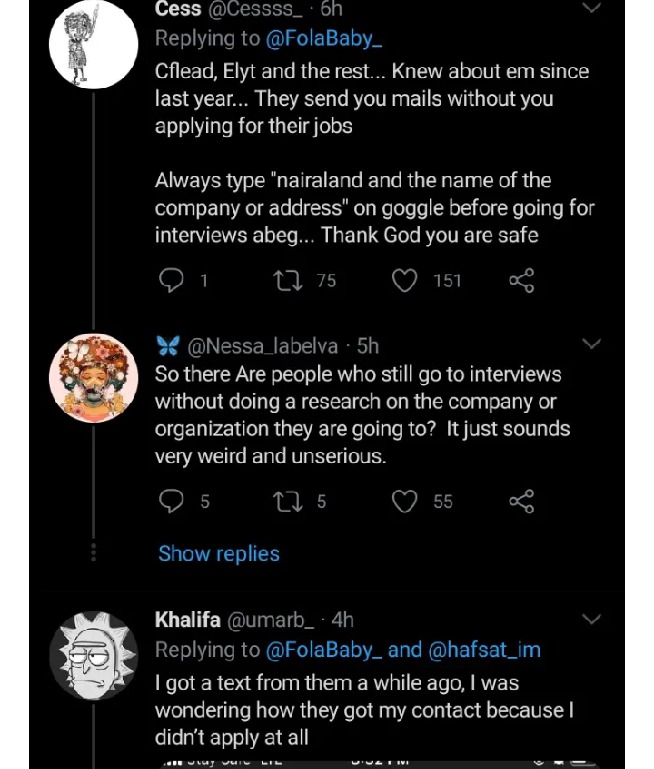 We must always be security conscious and not go to places that seem strange. If you want to go to a place you've not been before, it is advisable that you learn from others about the place before going.
SEE ALSO: Ooni of Ife forgives Sunday Igboho as he discloses he is still strong behind him
Content created and supplied by: Logintech (via Opera News )