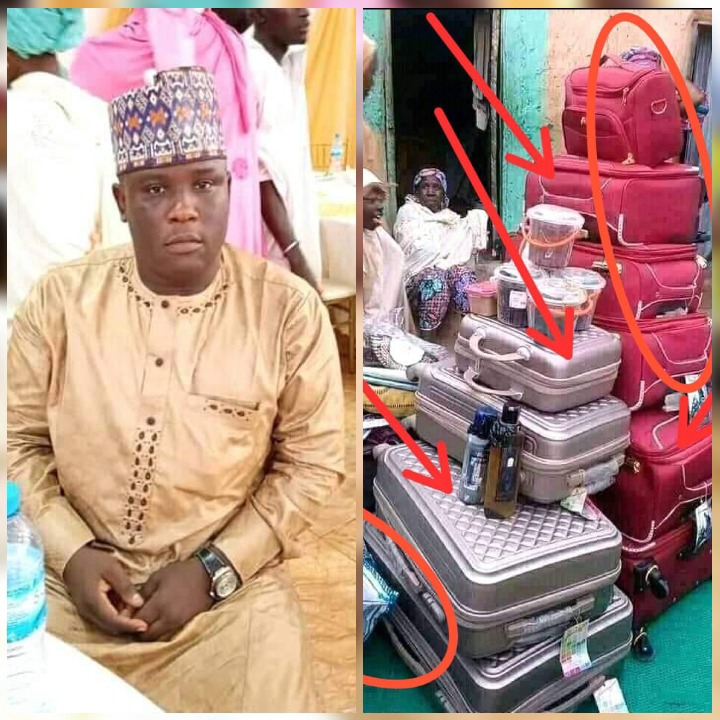 Marriage is the union of two people from different backgrounds, it's something important that occurs in our community, a man and woman cannot be called husband and wife if they don't do marriage traditionally. It requires two hearts working together to decide to live as a husband and wife.
Different Tribes and different kinds of marriages, tribes in Nigeria as their method of marriage depending on what the people in the village agreed on for everyone.
A young Hausa man identified as Abdul Gali disclosed certain things needed in the North before getting married to any of their daughters in one popular group on social media known as rant extension.
In his word, he said
In the North that's how the bridegroom presents his belongings before the wedding is approved, all the boxes have to be filled with different women's stuff!
It caused mixed reactions as people thought their marriage is the cheapest in Nigeria but they are surprised to see that reverse is the case. I used to think that their marriage is just receiving cane flogging, dance, and go home with your wife, but I'm surprised to have known that they buy things just other tribes in Nigeria.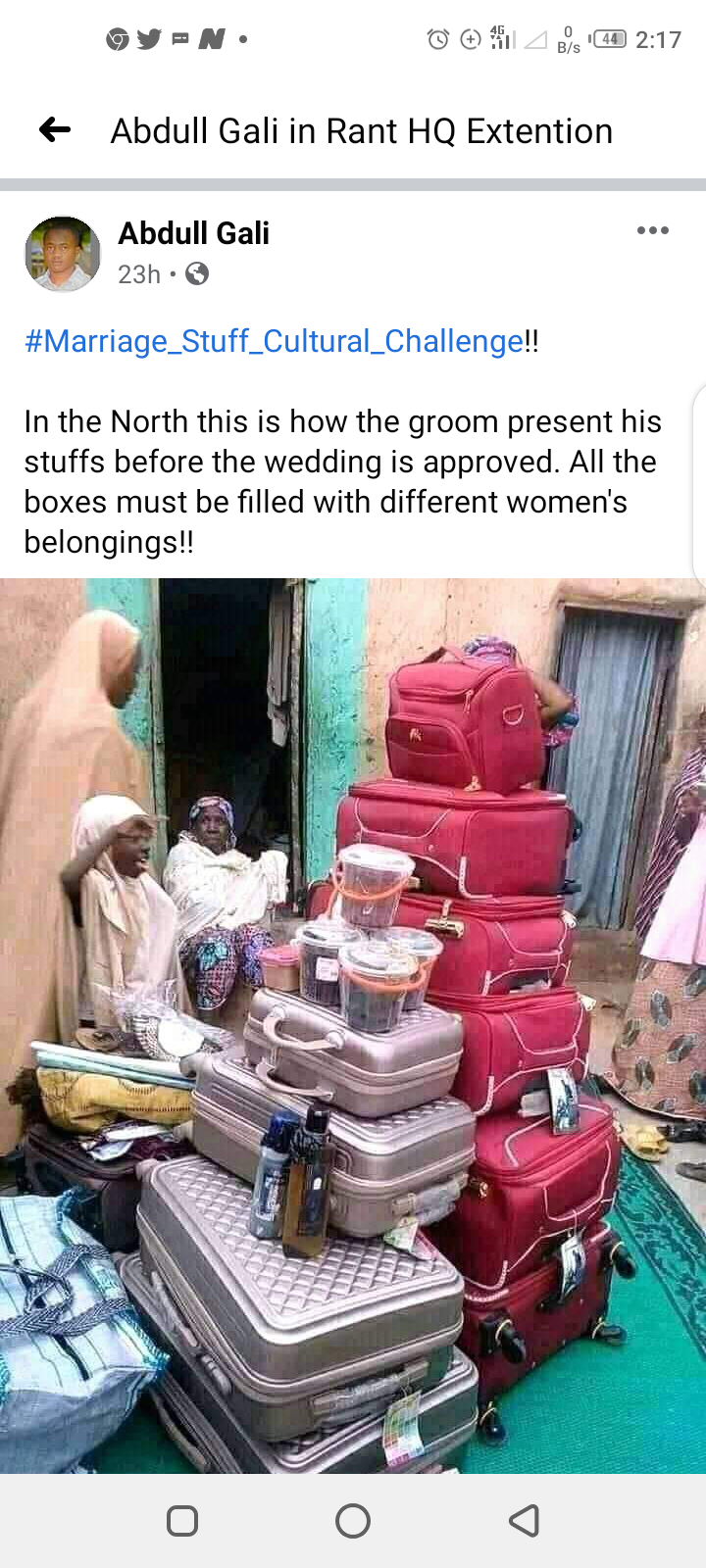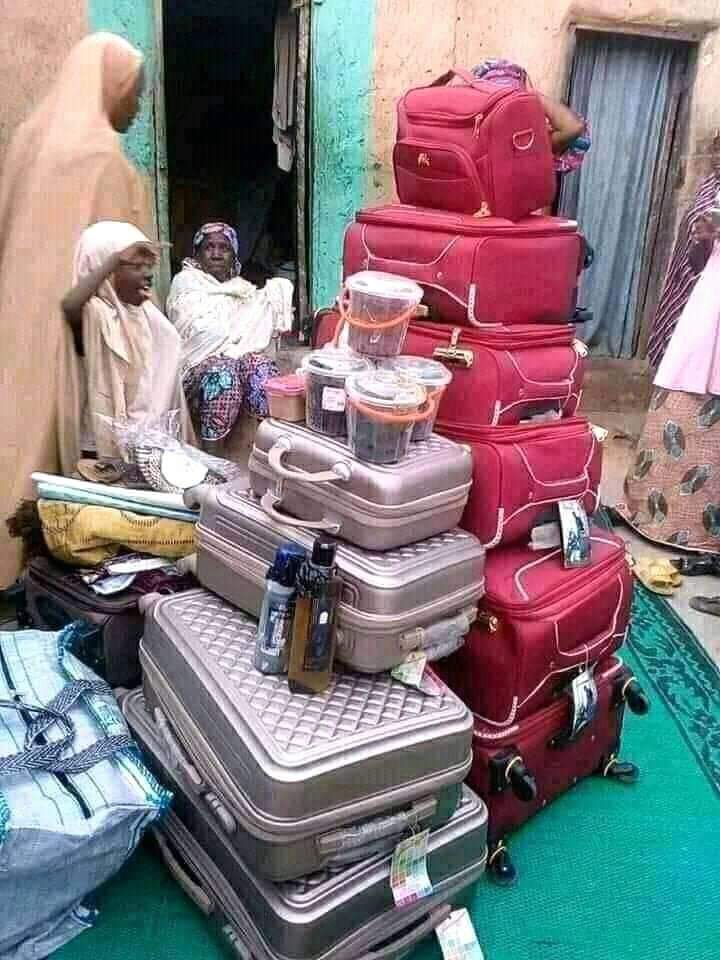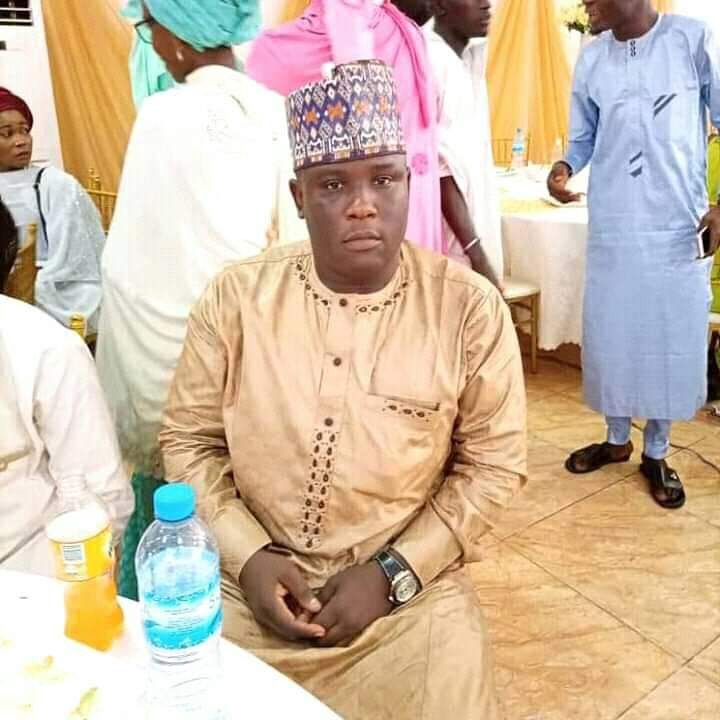 it caused mixed reactions as people can't help but lament that the Igbos isn't the only tribe that accepts expensive things as bride price.
A man known as Omoba said:
This story is incomplete. Anyways the bride price is around 30k too, and in Return the man will rent a house Be it flat, self contain or whatever, all he'll bring to that house will be just his clothes, the lady will bring everything I mean every single thing that'll be inside of that house from the Sitting room, bedroom, kitchen and bathroom including foodstuff that will last them for a year, that's if the girl is from a wealthy family.
Bulus Victoria said:
Yes, my husband married me with 5 boxes and each has clothes inside, but my parents provide kitchen utensils, sitting room and bedroom thing's and food that will last us for 2 years and business money, my husband paid transport fare for my family both maternal and paternal for the marriage.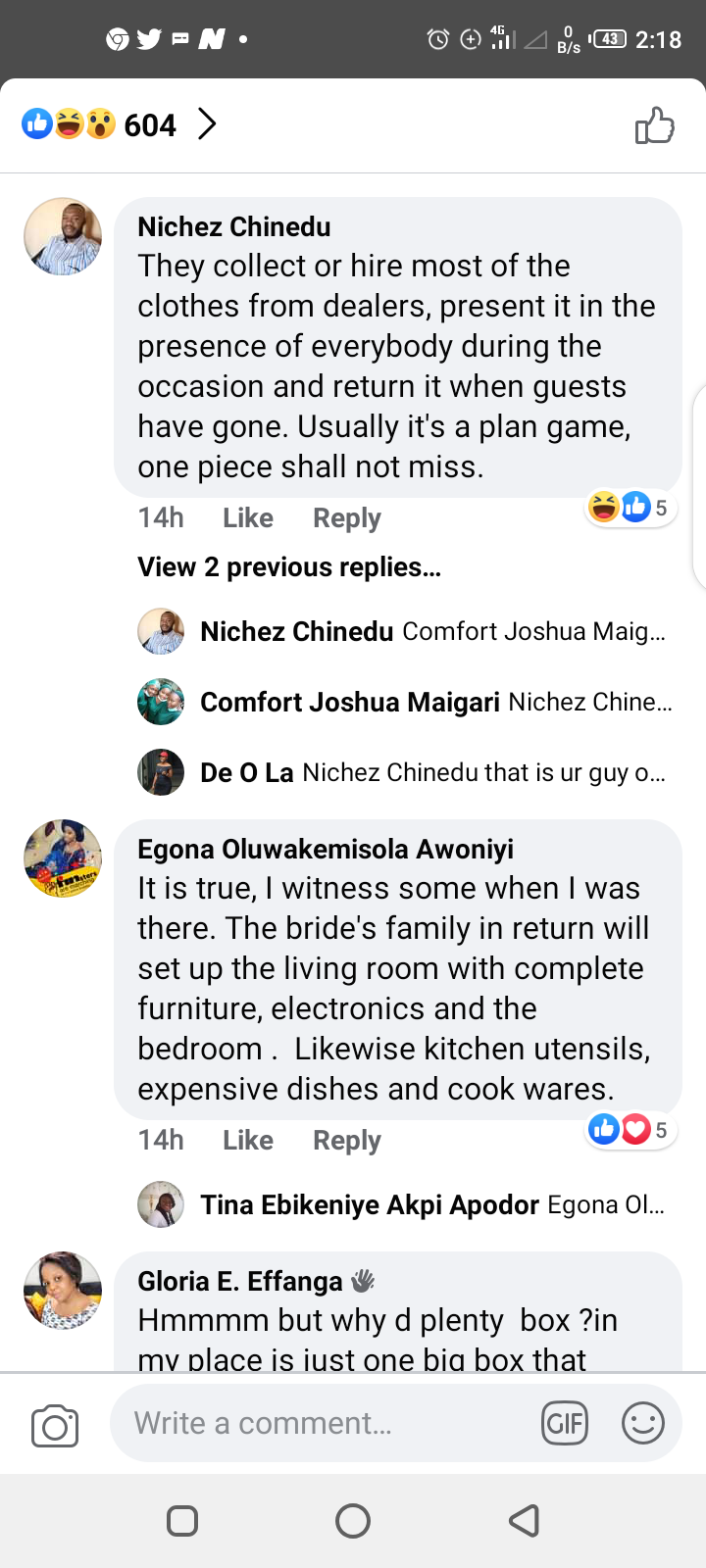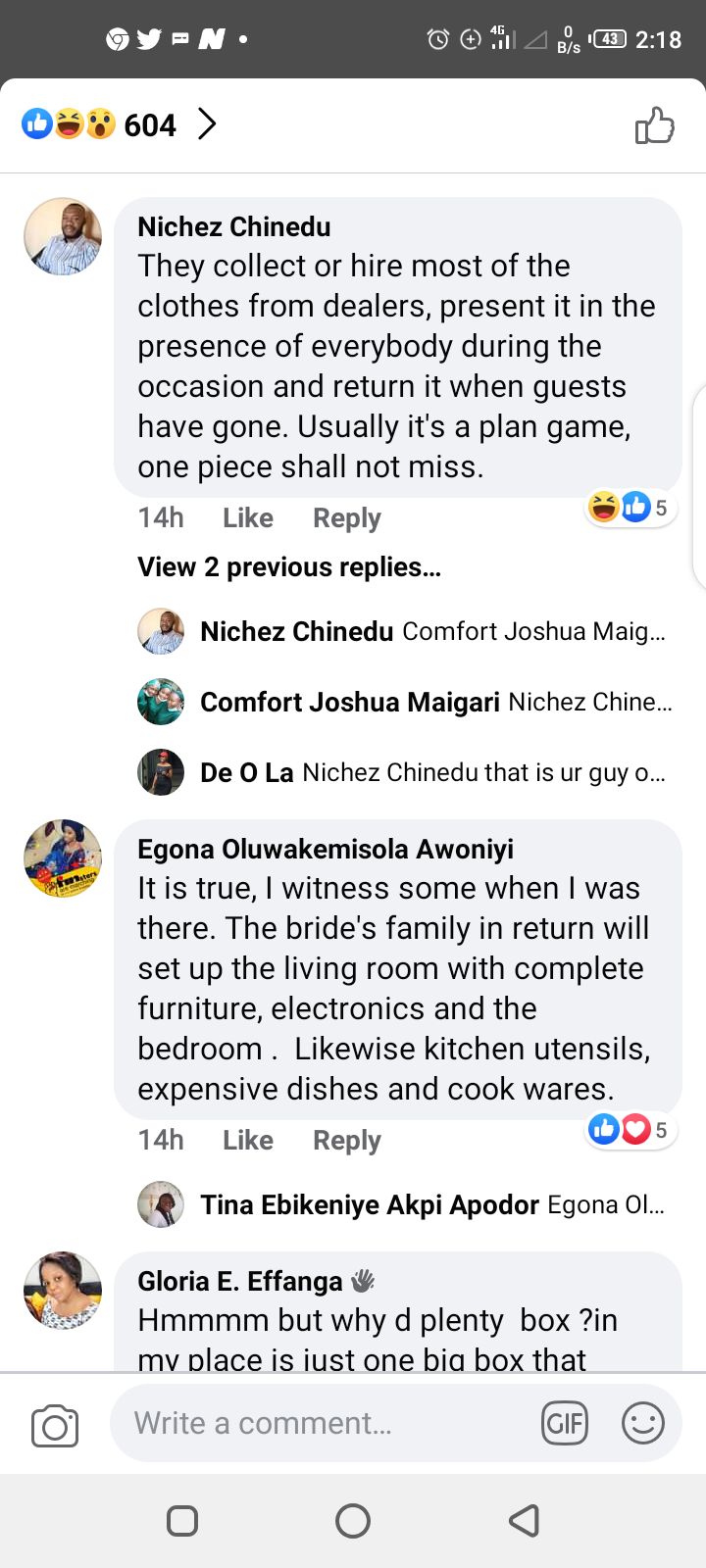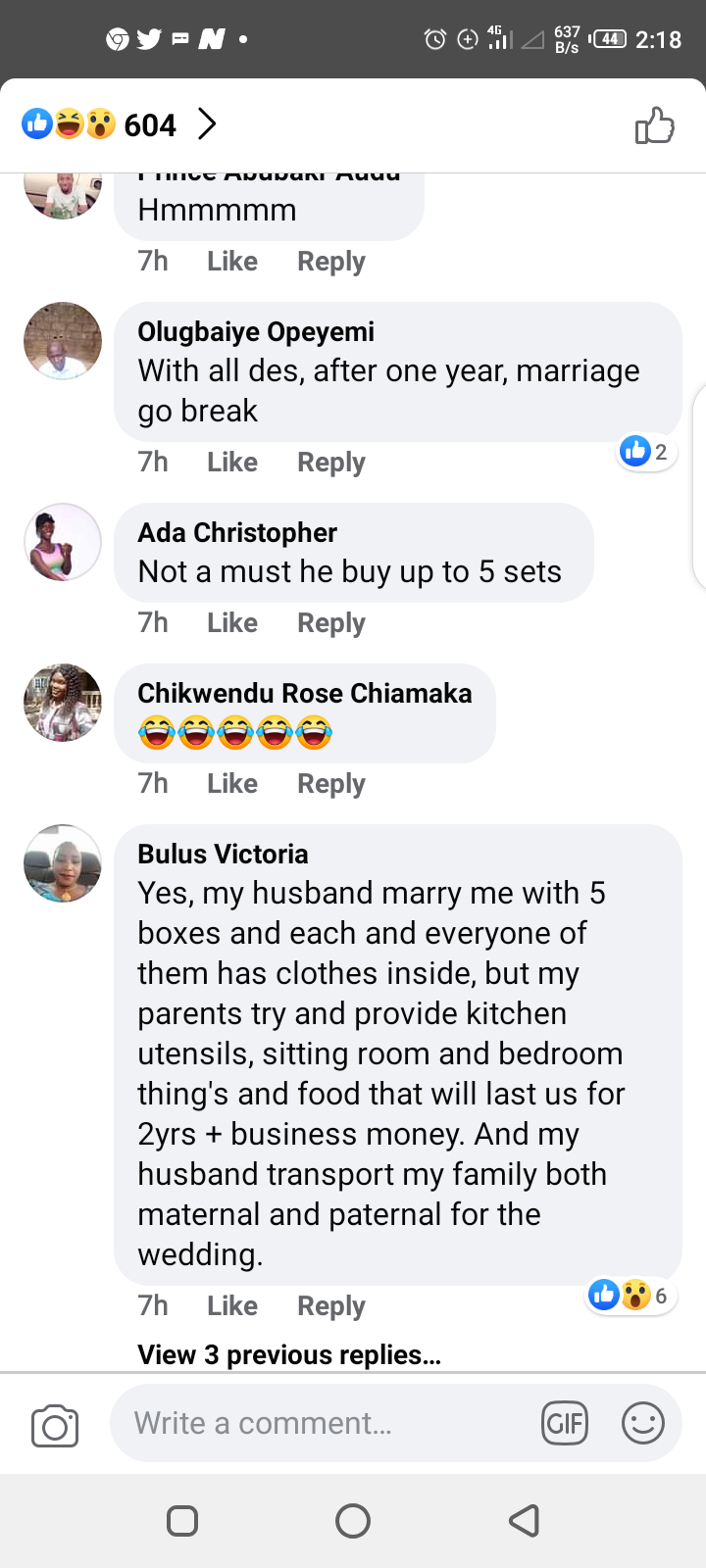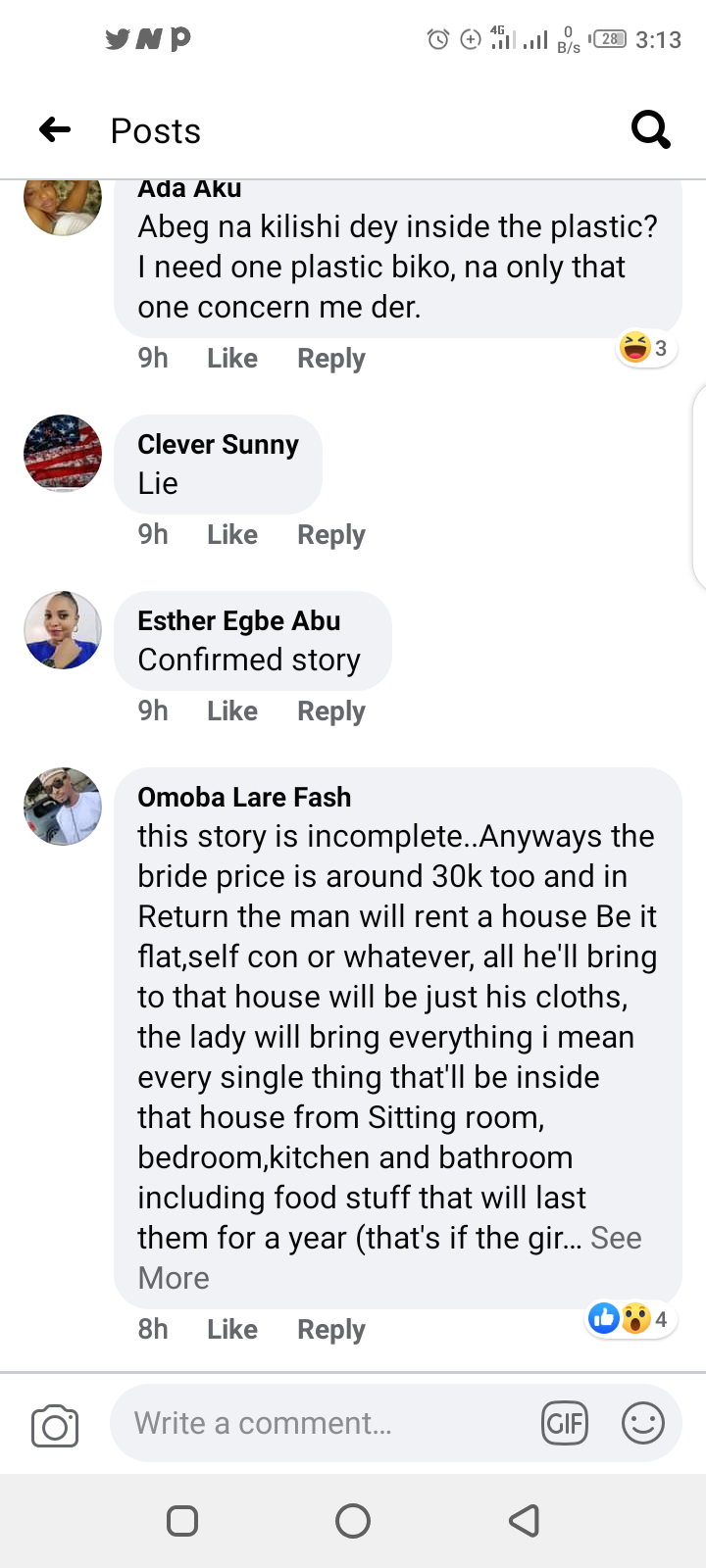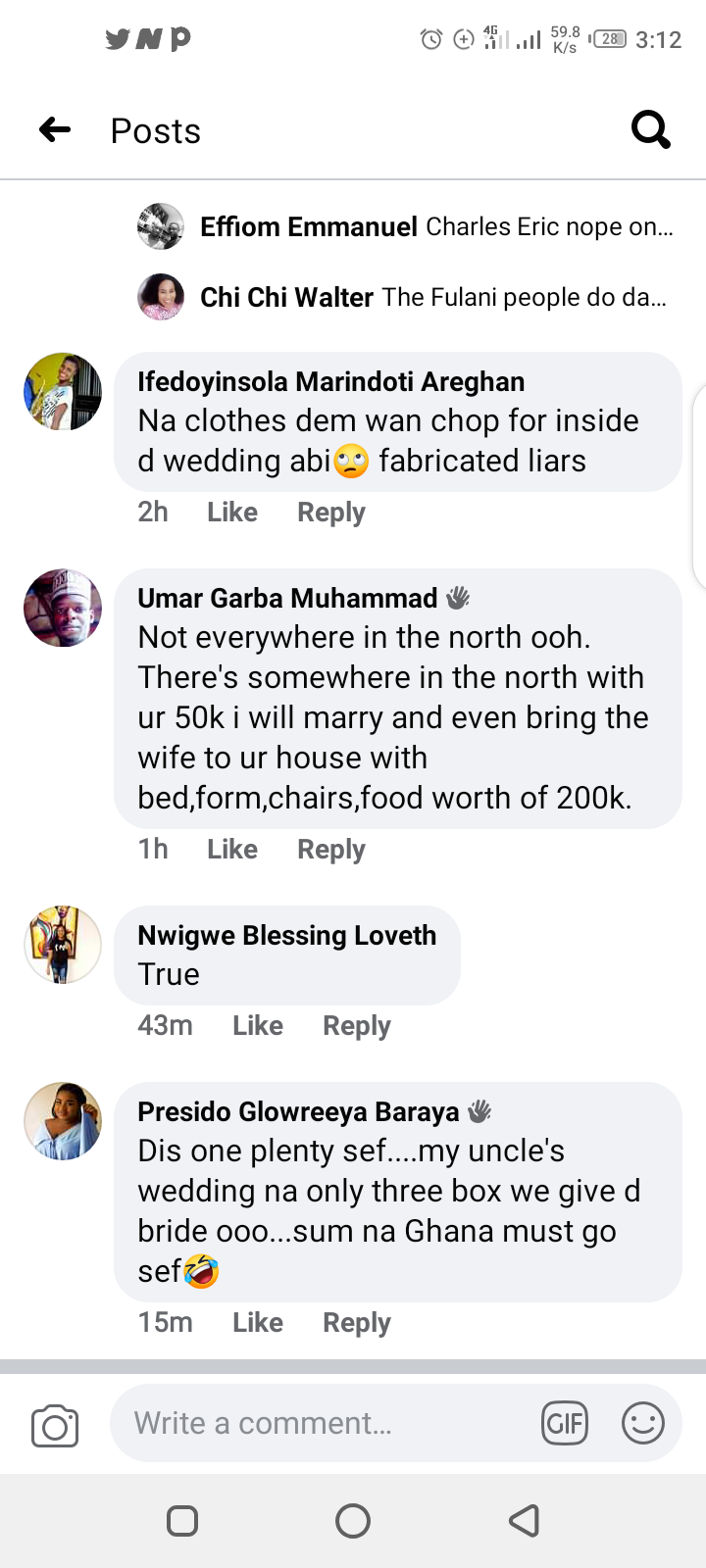 Content created and supplied by: Outstanding1 (via Opera News )