The insecurity in the country has continue be one of the major problems in the country and this problem continues affect the country financially and economically with lots of death in the country.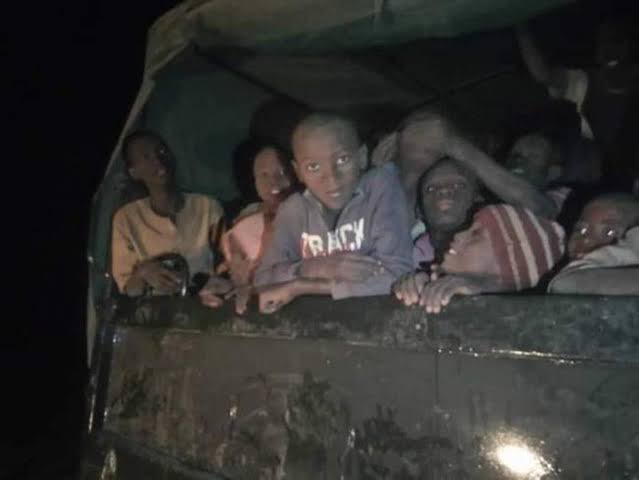 Months ago, bandits kidnapped 300 school boys from Kankara school in Kastina hours after President Muhammadu Buhari arrived the state for a private visit, but the student regained their freedom just week after the kidnap. It was said by Governor of Zamfara, Bella Mattawale that the Miyetti Allah Cattle breeders helped in the release of the student and no ransom was paid.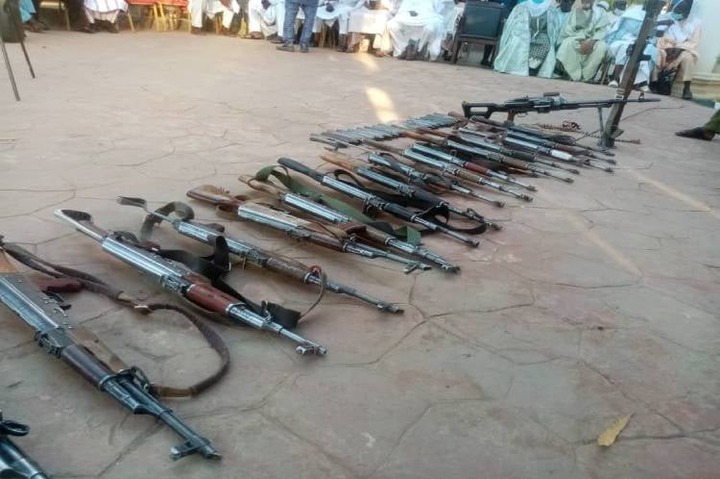 On Monday February 18th, 2021 the Kidnappers repented and submitted their ammunition like 20 AK-47, grenades and other stuffs.
According to interview released by Daily Trust some days ago, it was said that the head of the Kidnappers said he dared the Government after Governor Masari ruled out options of dialoguing with the group which led to what they did to show the Government that they are capable of causing that kind of havoc.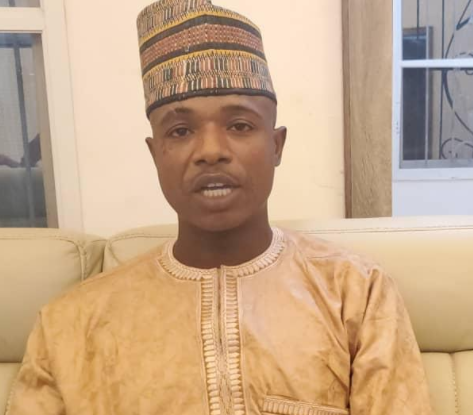 In the video now released by Daily Trust, he revealed that they never collected money to release the Kankara boys, and no one told him to release them but he just decided to release them. In the video, he said that they usually waylaid people, and anyone that they see with guns they killed them because to them they are vigilantes. Auwal revealed that he stopped being a bandit wholeheartedly not because of money or someone persuaded him but all he wants is just Amnesty from the Government.
Do you think the Nigeria Government should grant them Amnesty?
Content created and supplied by: AdeotiZeez (via Opera News )