Two men have been arrested by the security operatives attached to the University of Calabar after they were caught with some stolen items, which are suspected to be from the students' hostel in the University. These grown-up men were not caught in the act and they nearly carted away the stolen items but thanks to the security operatives who stopped their vehicle and searched it while they were going out of the campus.
As we all know that virtually all students in various higher institutions in the country have vacated their rooms due to the COVID-19 Outbreak. Many students could not park their items when they were leaving because we all thought that the COVID-19 would not last like this. Thus, in many students' hostels there are many items and belongings that are still locked in their rooms. 
There is now a green light for schools to reopen across the country with every COVID-19 measure in place to ensure the safety of the students. The Federal Government could not afford to keep the students at home for another year after the 2019/2020 academic calendar has been jeopardized for many schools. So, due to this latest development that -many schools across the country are planning to re-open (physically and virtually)- the management of the University of Calabar hired some men to fix and renovate the students' hostels. 
Some of these men who were hired to renovate the school hostels turn out to be thieves. When they realized that there was no student around they decided to cart away some of their items from their rooms which include electrical appliances like pressing irons, lamp holders and many others. They took the students' belongings and they were already on their way out of the school premises before they were caught. Thanks to the Vice Chancellor of the Institution, Prof. Florence Banku Obi who had introduced a stop-and-search measure to the security operatives prior to the incident. As soon as the thieves got to the school gate, they were surprised by what happened.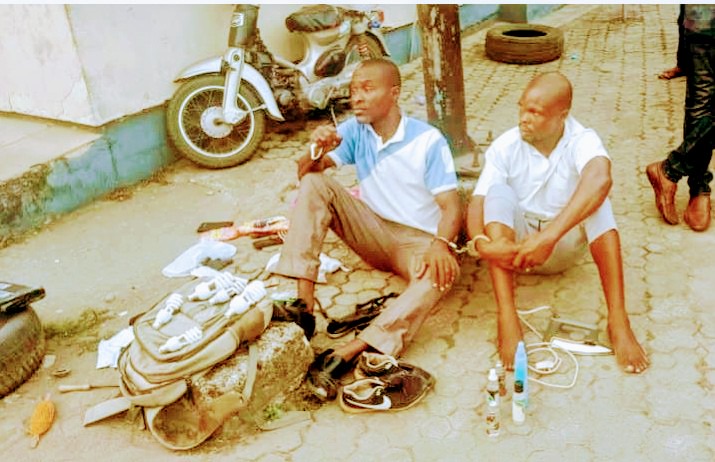 All vehicles entering and going out of the campuses were stopped and during the search, the security operatives found the stolen items with these two men and they were arrested. After they were caught, they revealed that they stole the items from the student hostels after close of work. They have now been handed over to the Police Department for proper interrogation and prosecution.
See pictures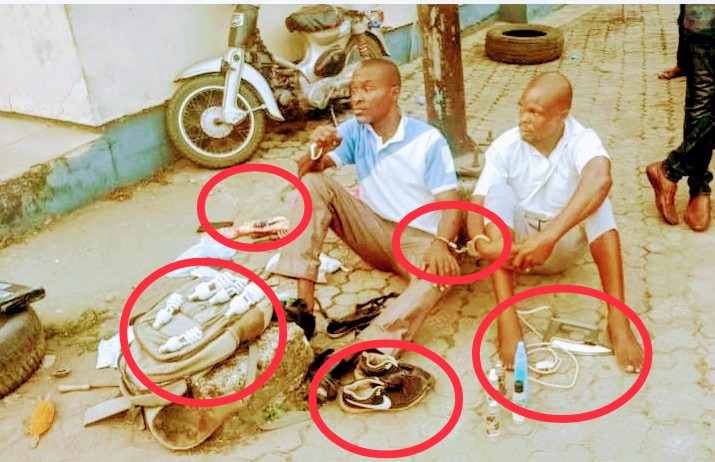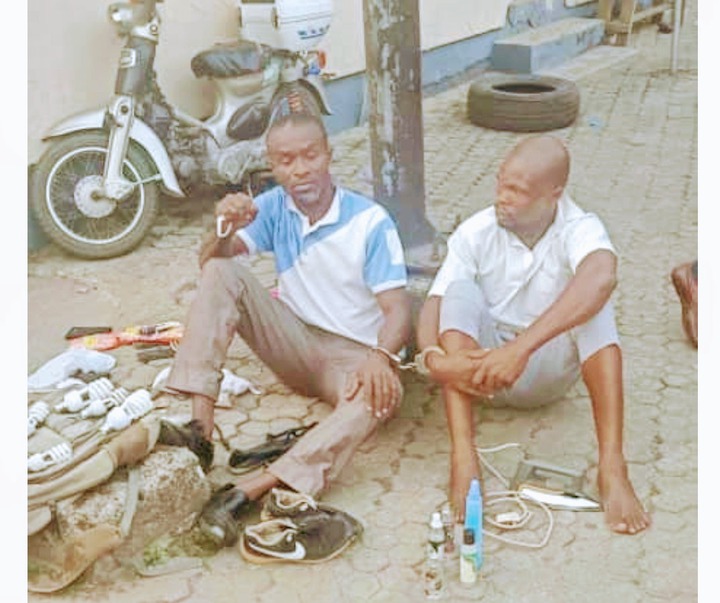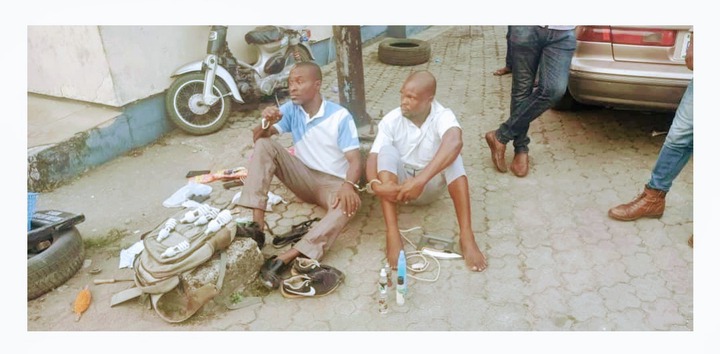 Content created and supplied by: Gistnews01 (via Opera News )