Some children are very fast in eating when it comes to food, while some are slow eater, but I think whichever way any child knows how to eat his or her meals, shouldn't warrant that child to be physically abused because that way will only make them scared of their parents.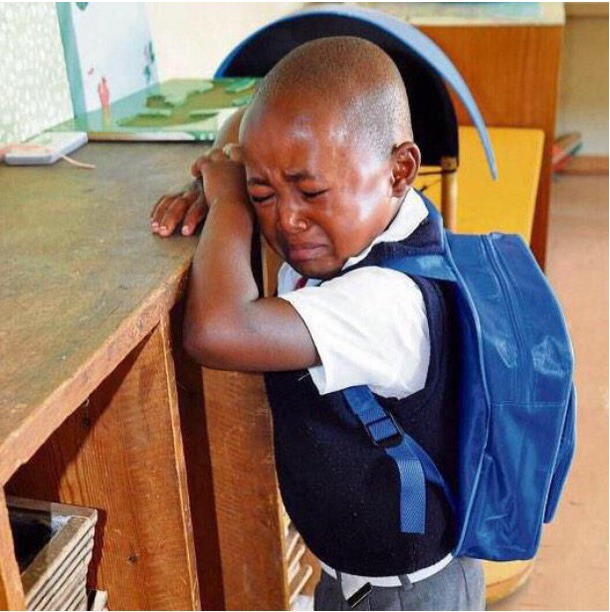 Photo used for illustration only
Here is a video of a 5 years old boy child who is crying out due to what the mother allegedly did to him. According to the video, it appears this kid is already in school and may in feeling pains as a result of the beating. And you can see he is with the lady, who is talking to him and that seemed to be his teacher who must have noticed his countenance and decided to speak to him.
The boy may have confided in his teacher In school, maybe that is why his uniform is off and his aunty saw the bruises on his back, and she asked him, so he told her his mom did that to him because he wasn't eating faster, then his teacher had to calm him down and said to him not to worry for it well with him.
This child's situation sparked a lot of mixed from fellow parents and they condemned her actions.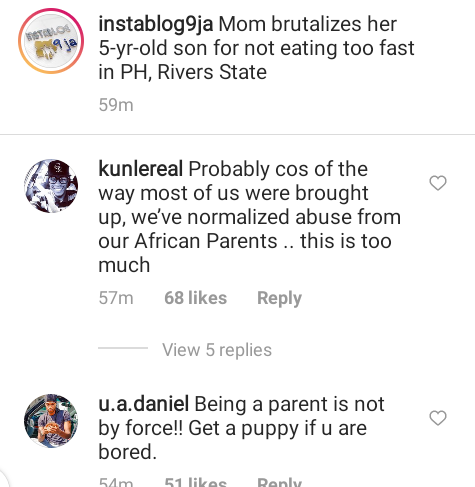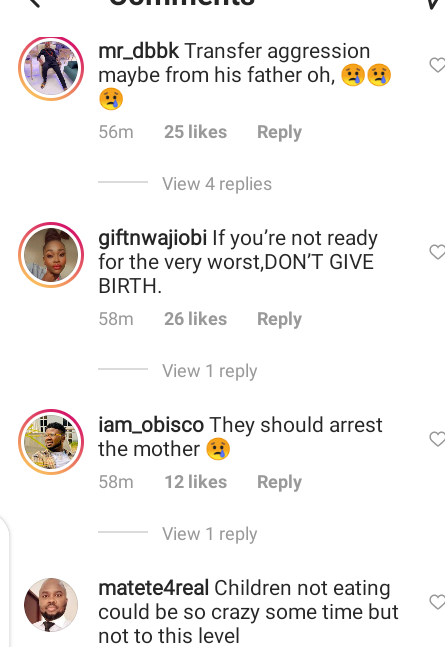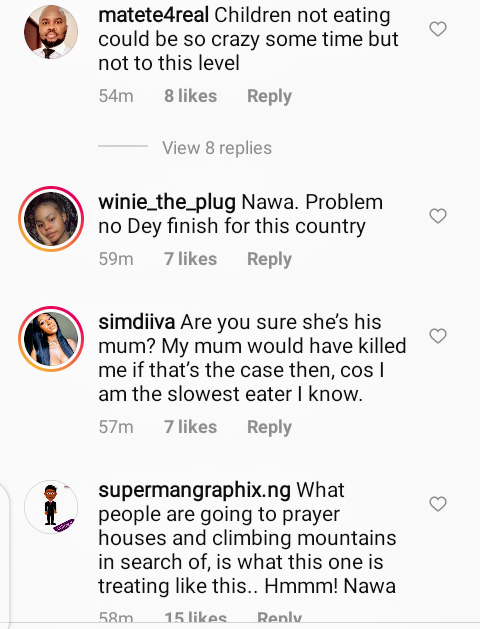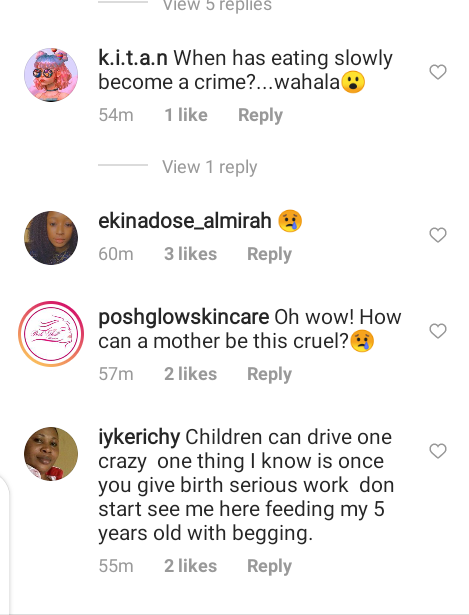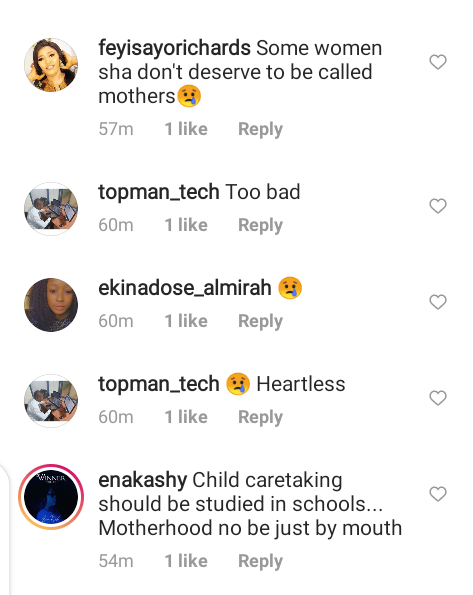 This isn't too good if his mother did give him those bruises for not eating well him way she expected of him.
Dear reader, is this ok for a mother to beat up her child this way if it true? Please LIKE, SHARE, and FOLLOW for more information
https://www.instagram.com/p/CLTXO8hgOraU3jQ9VrexaBvNzE0RafWmi5e4C80/?igshid=y72d0t1f7qzf
Photo Credit: Instagram Instablog9ja 1stladyblig
Note the photo quality here is a result of the morning sunray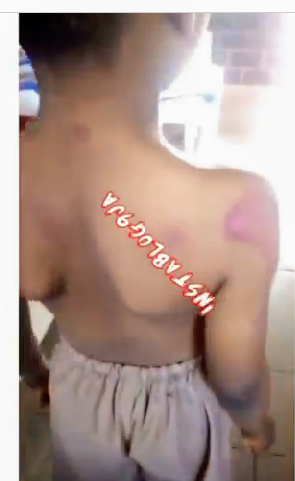 Content created and supplied by: 1stladyblog (via Opera News )