A farmer who lives in Ibeku village, Ketuland in the Yewa-North Local Government Area of Ogun state has narrated his ordeal in the hands of killer herdsmen.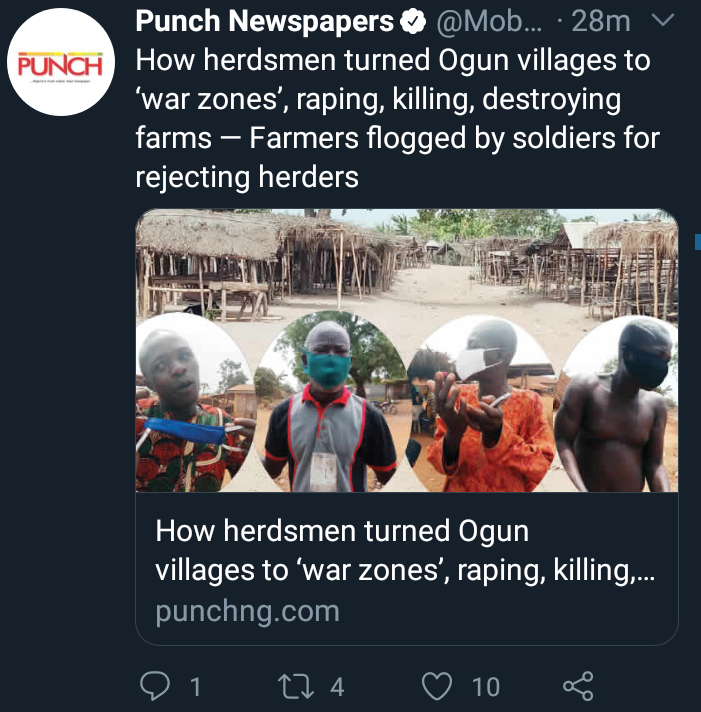 From the observation from Punch, the 55 year old man was left without 3 fingers after his encounter with the herders. The farmer confirmed that this happened as a result of his struggle with the herders. He said they had wanted to kill him but they ended up chopping his fingers.
Here is what he said below: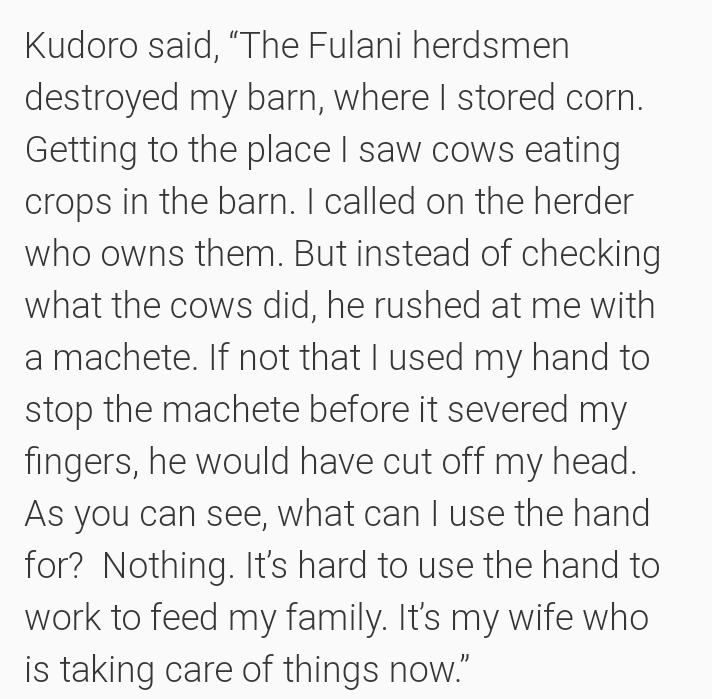 In some areas in the state, Soldiers have been accused of flogging some villagers for not accepting herders.
A 30 year old man shared what a soldier did to him because of his utterances against the herders.
Here is what he said, below: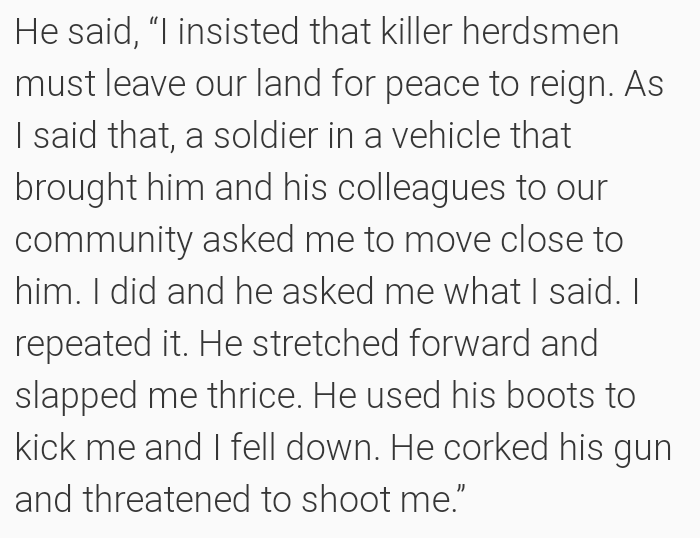 Another man, 35 year old Adelena gave his own account of his experience with the killer herders as he could no longer walk well or work on his farm.
Here is what he said, below: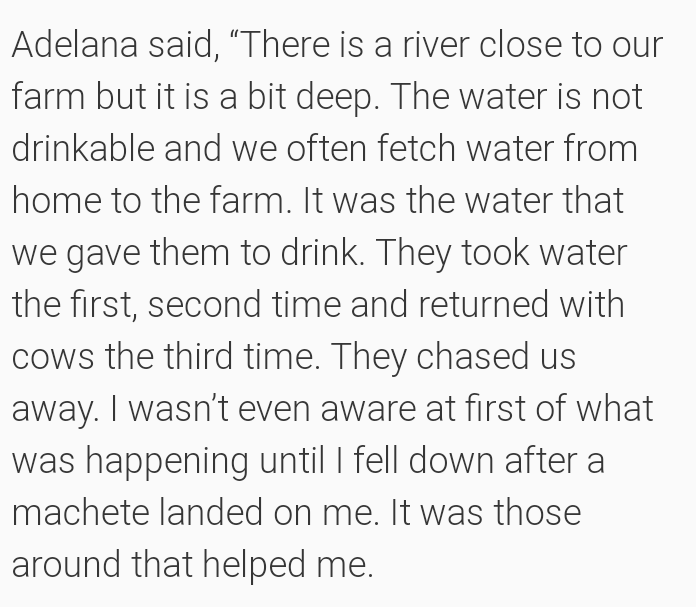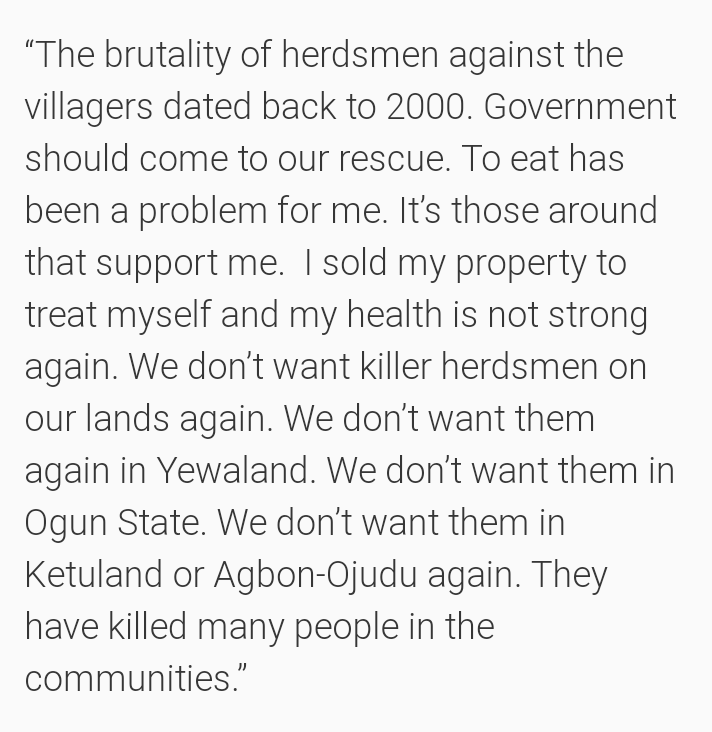 The atrocities by the herders are numerous and many are calling for them to leave their land. Do you think this is the best way to bring peace between both parties. Tell us in the comment section below.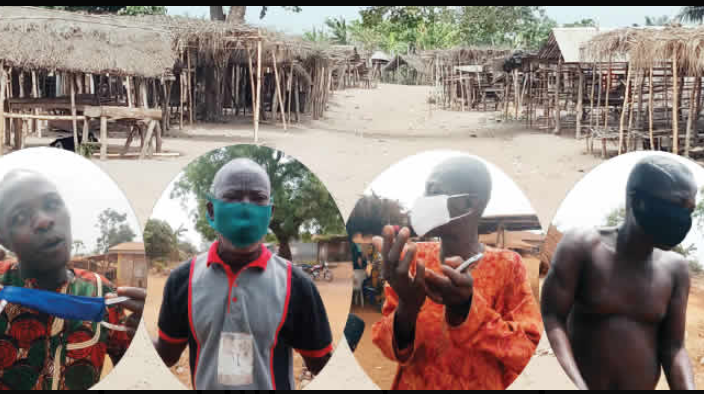 Like, Share and Follow GistNewsInfo3 for more updates and gists.
Content created and supplied by: GistNewsInfo3 (via Opera News )