The desire to make money quickly by several young persons in Nigeria today has continued to shock the moral conscience in our society. As it seems, these young men are only looking for easy means to make money instead of working hard and following the conventional ways their parents taught them.
If you recall, a particular Igbo man was arrested with 4kg of meth in Vietnam several months ago. The 45-year-old Nigerian man identified as Ekwegbalu James Nzube was lured into the business after his friend invited him over to come and stay with him overseas. On arrival, he was sent on an errand to deliver drugs without adequate papers. The young man was however nabbed by security officers while he was illegally trying to cross the border into Vietnam. According to him, he was paid $2,000 to convey the drug from Cambodia to Vietnam. He ran out of luck and was caught.
Nzube has been sentenced by a court in the southern Tay Ninh Province, Vietnam for tracking nearly four kilograms of methamphetamine from Cambodia.
Here is a screenshot;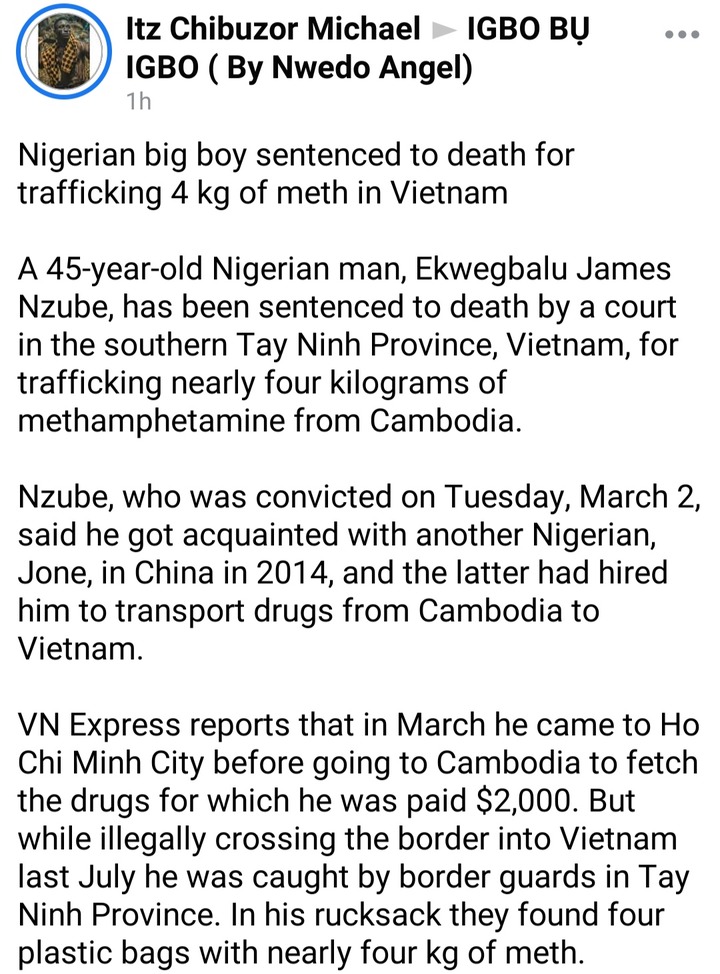 Hours after Nzube was sentenced to death in Vietnam, many Nigerians have taken to social media to lament over the issue. The majority blamed him for what he did. They expressed that the young man is greedy. They however advised other young men who intend to go into the drug business to learn from this and think right.
There are a few others who see things differently. This category of people asked God to save him. They prayed for him and asked God to strengthen him in prison. They however asked all young Nigerians who are thinking of going into the drug business to learn from his mistakes.
What do you think?.
• Do you think that this is a lesson to all Nigerians?.
• Do you think that this will go a long way in teaching young people to refrain from drug business?.
• Do you think that he will die in prison?.
• Do you think that he will be freed?.
Here are some pictures;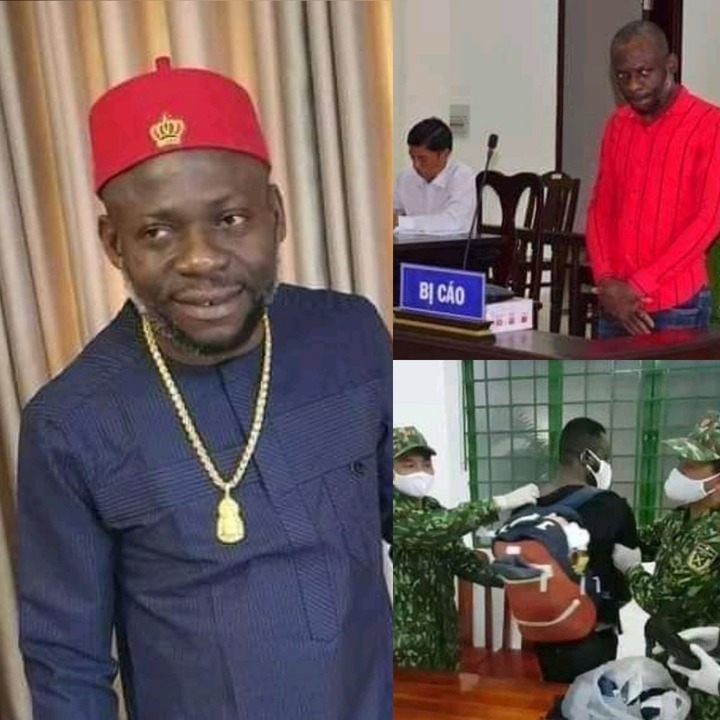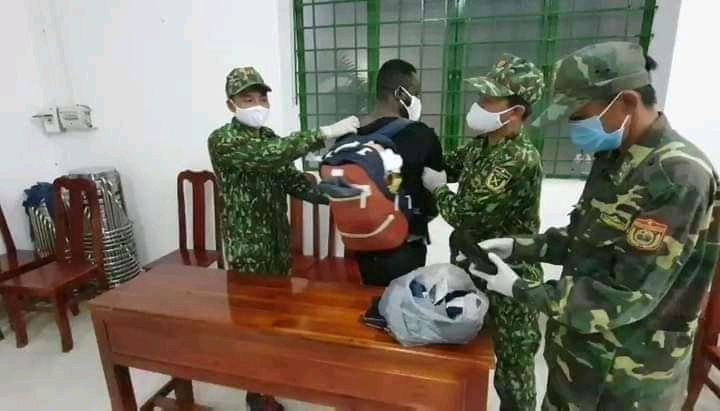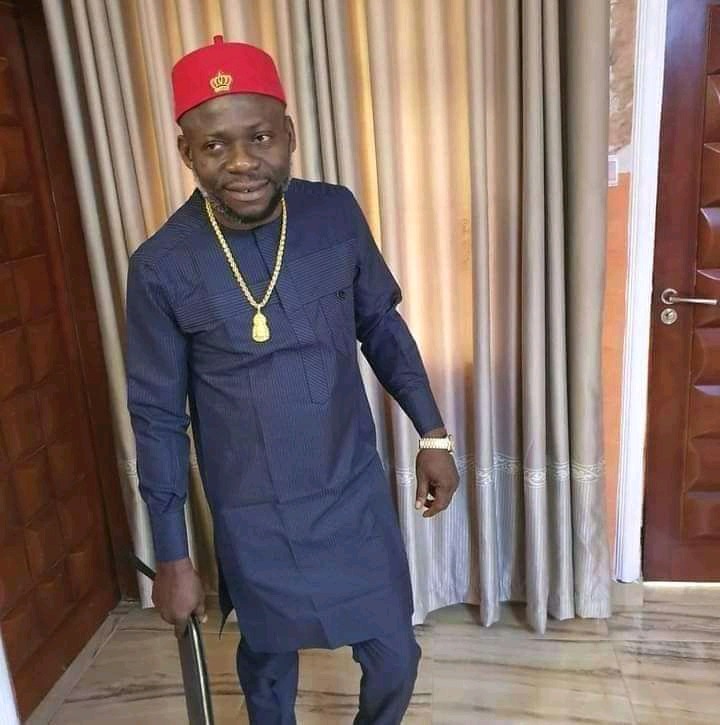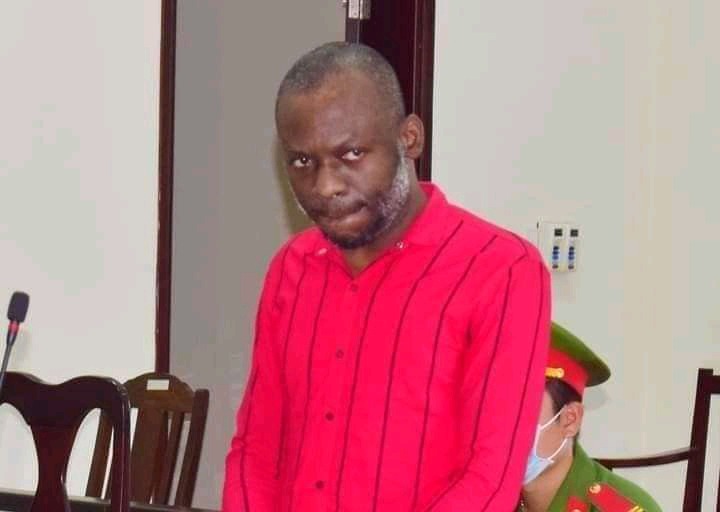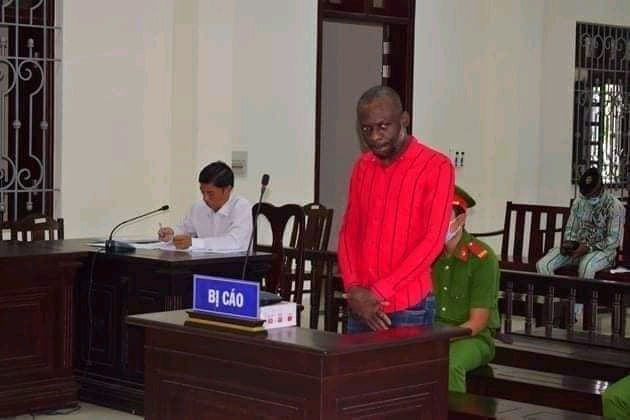 Nigerians are however reacting.
Here are some comments so far;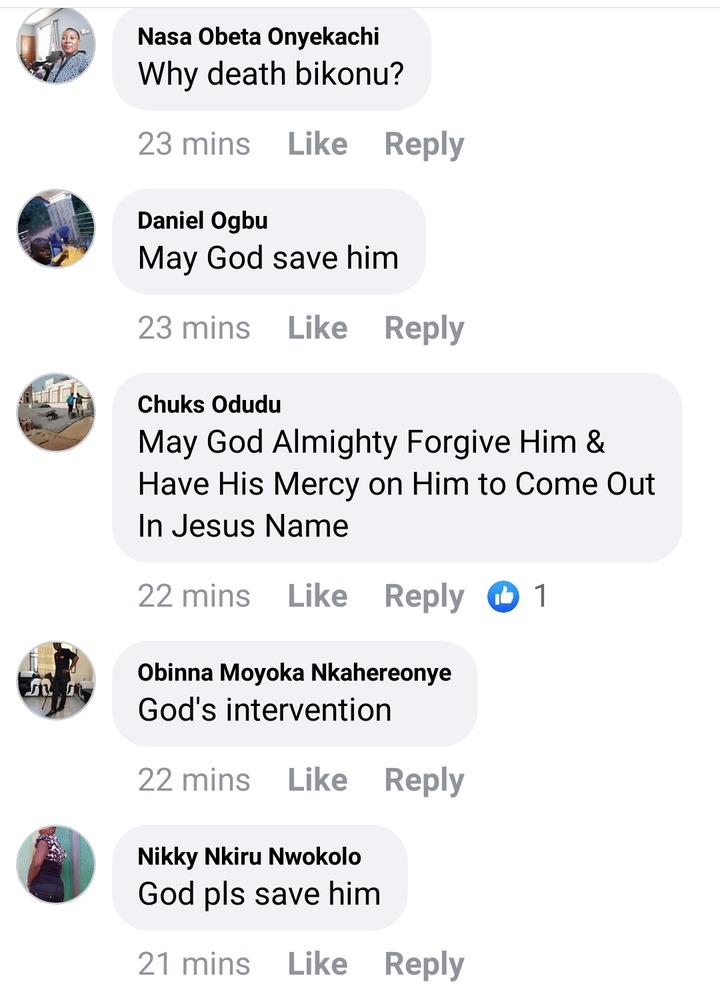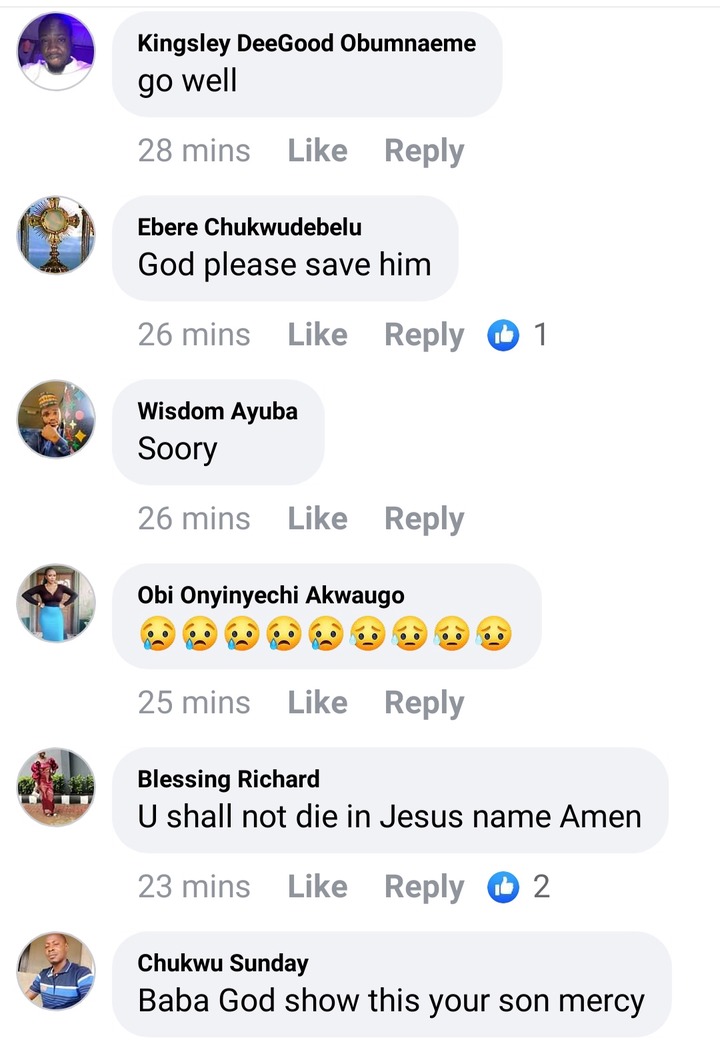 Credit: Facebook.com
Content created and supplied by: Castro_cahn (via Opera News )