Taking advantage of people because of their condition is one terrible idea. Some people in this life tend to render help to others just because they tend to gain something in return.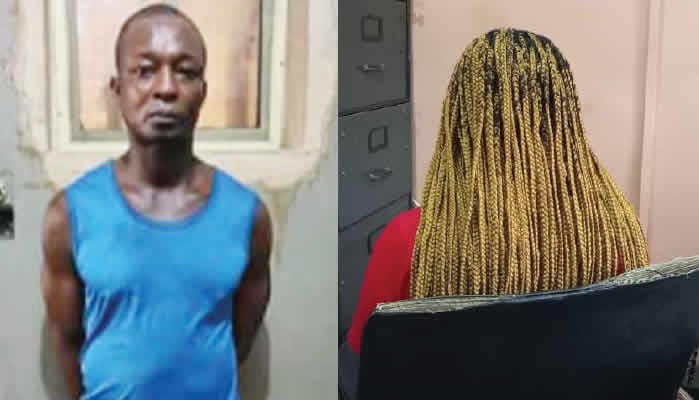 Blessing (not real name) appeared to have found herself in this situation. According to Punch Newspaper, the suspect who is identified as Mr Onuoha Odih used to be a very good friend and colleague to blessing's father before he lost his sight. They both worked as security guards at a popular church based in the Ijesa area of Lagos State.
After losing his eyes, blessing's father could no longer work due to his condition, and he had to depend on people. Mr Odih who is currently cooling his feet with the police offered to be assisting him with little money.
"My father lost his sight about 5 years ago, so he stopped working and had to be staying at home, so things became so difficult for us." she said.
On the day the incident happened, she said the suspect forcely had his way two times when she went to collect the money her father sent her to collect from him.
According to her, he made a transfer of 10,000 Naira and asked her to keep 5,000 from it.
" I demanded to know if it was because of the 5k he gave me that he was making such a demand, and I told him to give me his account number."
She went further to say that she had to return the money but that didn't stopped him from carrying out his mission." He did and I transferred his money back to him immediately"
"Immediately after he received the money, he brought out a knife, locked the gate and asked me to undress."
Credit: Punch Newspaper
Content created and supplied by: Ojochenemi (via Opera News )