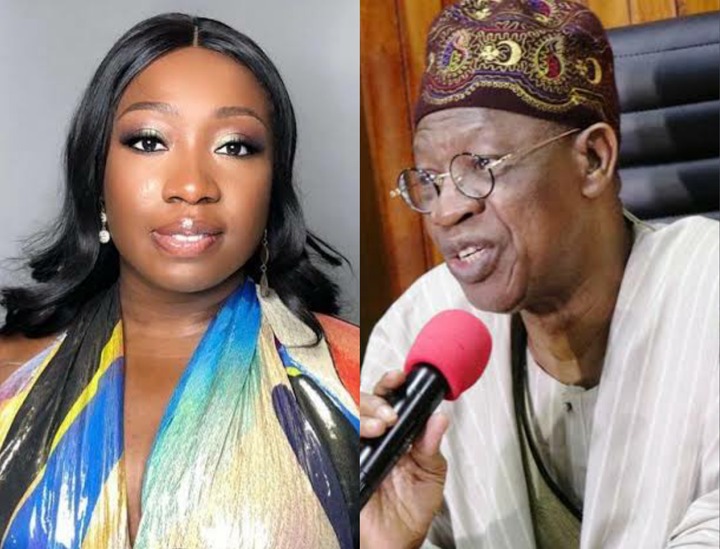 Several abduction cases have been occurring lately in Nigeria and the end solution conclusively made by the government over the years was to pay ransoms for the victims.
Lai Mohammed in a Saturday interview with Channels Television claimed that there were no penny paid for the release of any Kankara schoolboys and Dapchi girls. He also concluded that all the information about ransoms paid are conspiracy theories.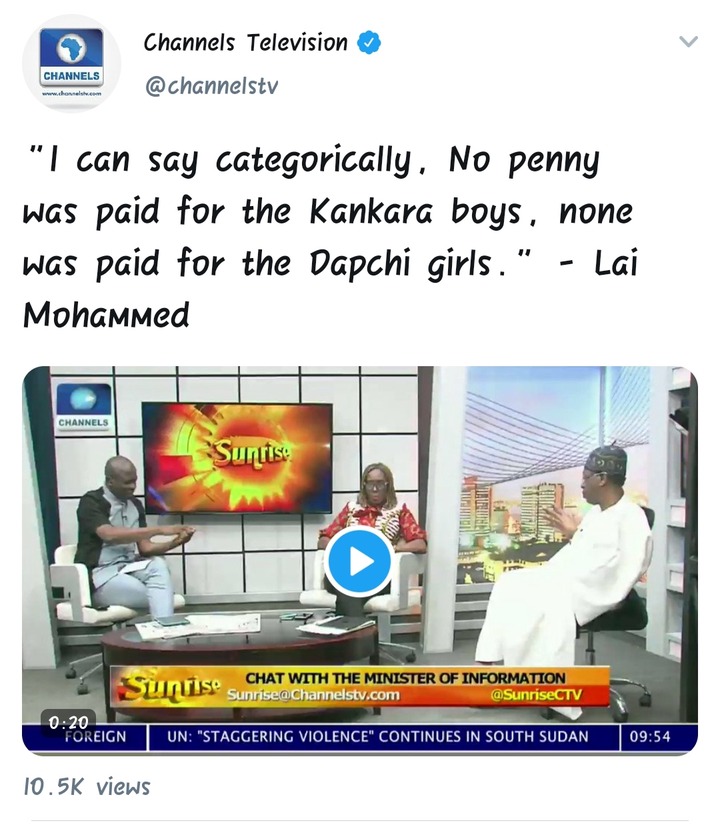 The CNN supervising editor and reporter, Stephanie Busari could not turn a blind eye to the minister of information statement about the Kankara boys and Dapchi girls and has blown hot on Twitter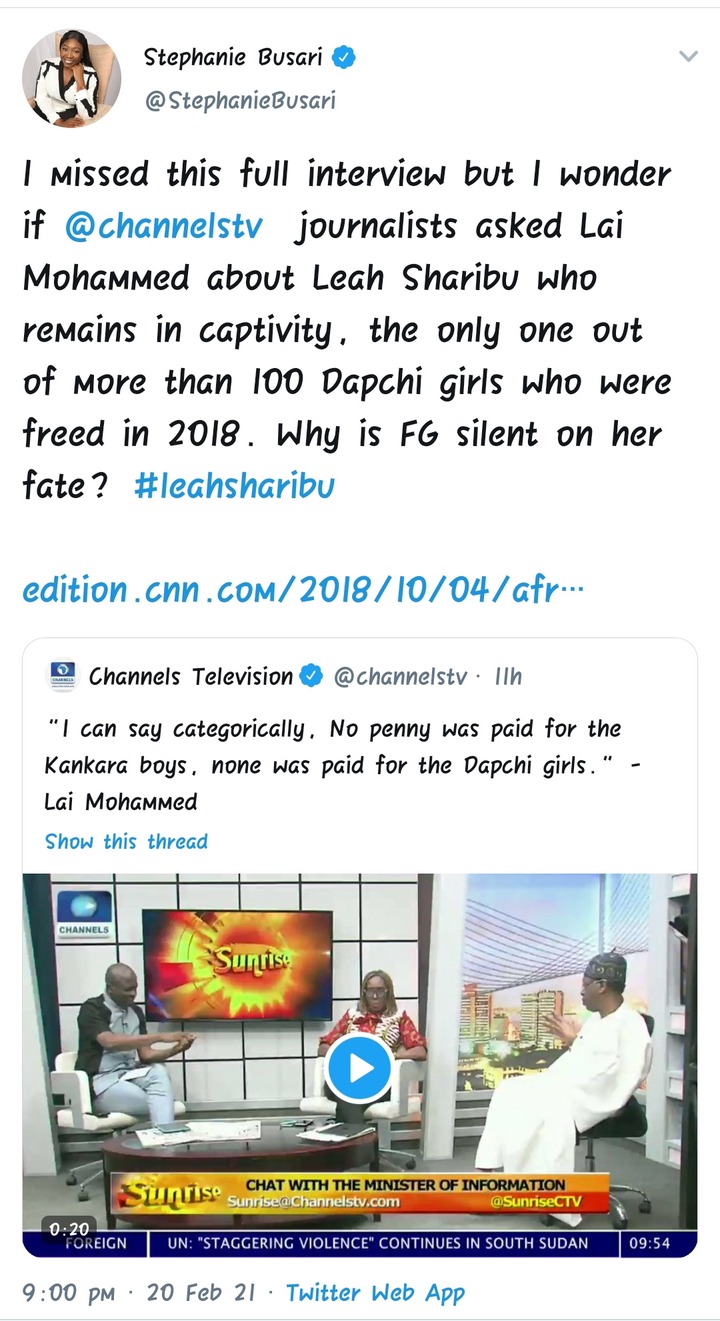 CNN reporter, Stephanie Busari heavily criticised the interview and asked why the Federal government are silent about Leah Sharibu who is the Christian girl that refused to deny her religion after she was abducted by the Boko Haram terrorists.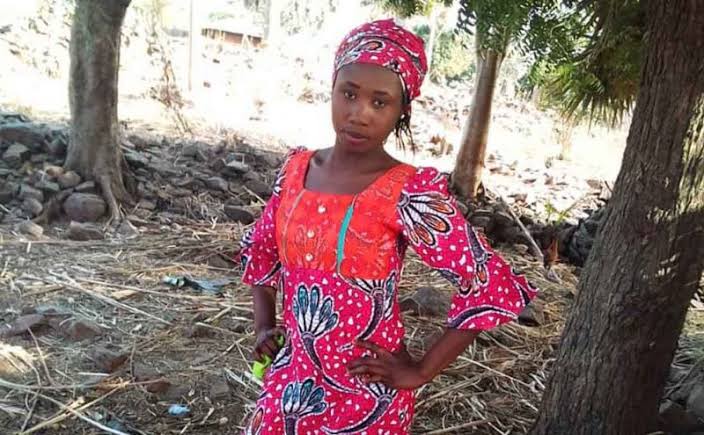 Leah Sharibu remains the only girl still in the captive of the Boko Haram terrorists because she still stood her ground about her religion and the CNN reporter has blown hot about her safety after Lai Mohammed's interview.
See what some Nigerians said after Lai Mohammed's statement.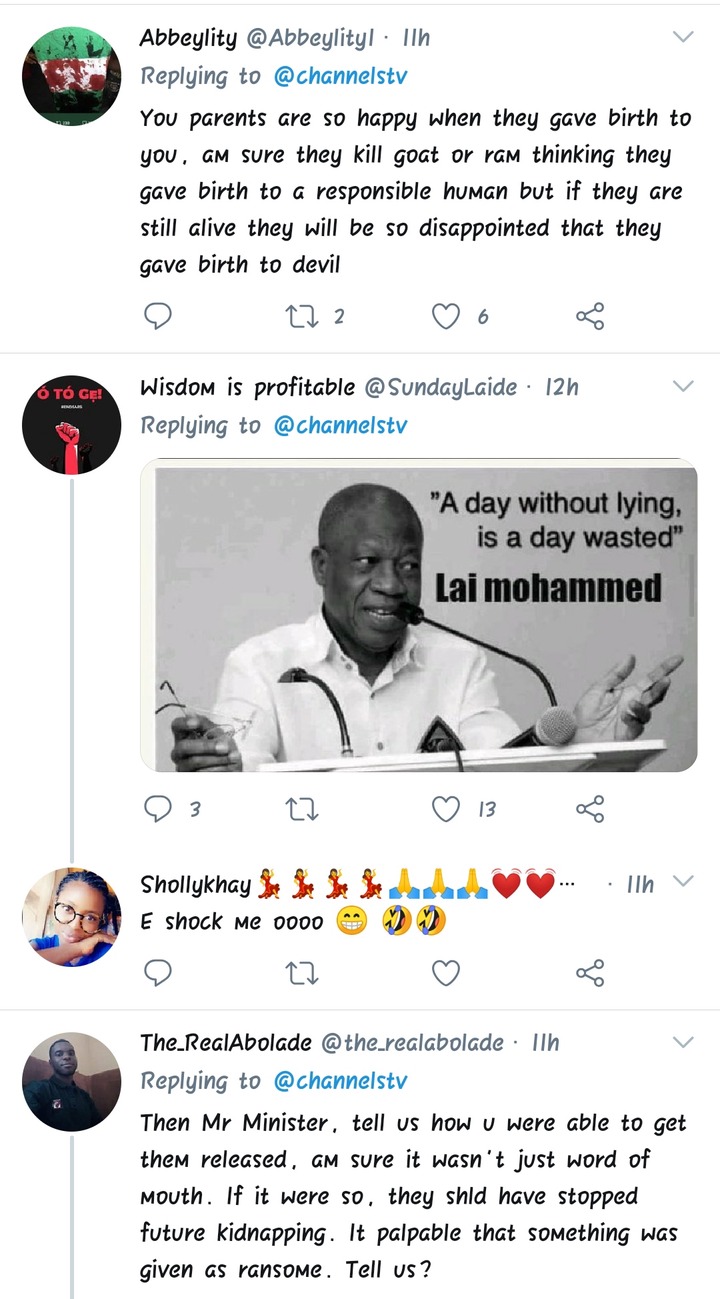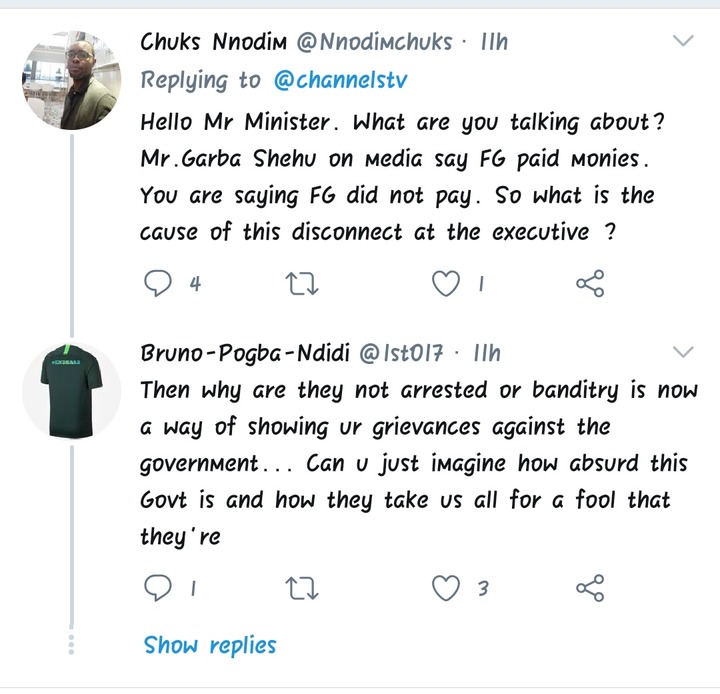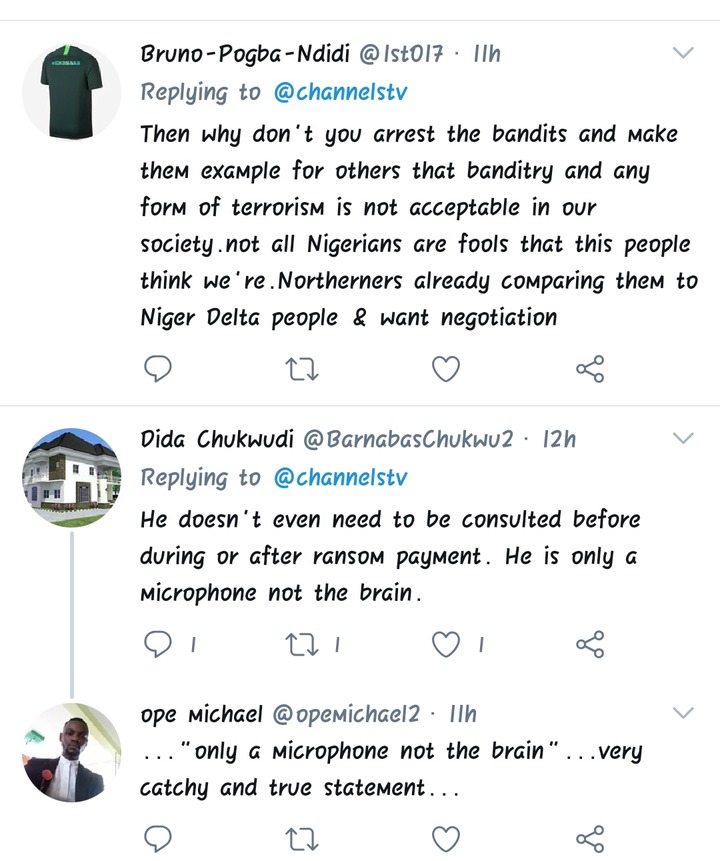 Share your thoughts about the heavy statement made by the CNN reporter.
Content created and supplied by: Samoski (via Opera News )