In this life, a true idol like mother can not be found, they did everything in their power to make their kids happy regardless of what they are even going through. Please tell me what can a mother can't do for her kids. Kudos to our mom for giving birth to us and sacrificing everything for all of us. With everything in our power, let us celebrate them. See what a young man said about his mother on Twitter that sparked uproar.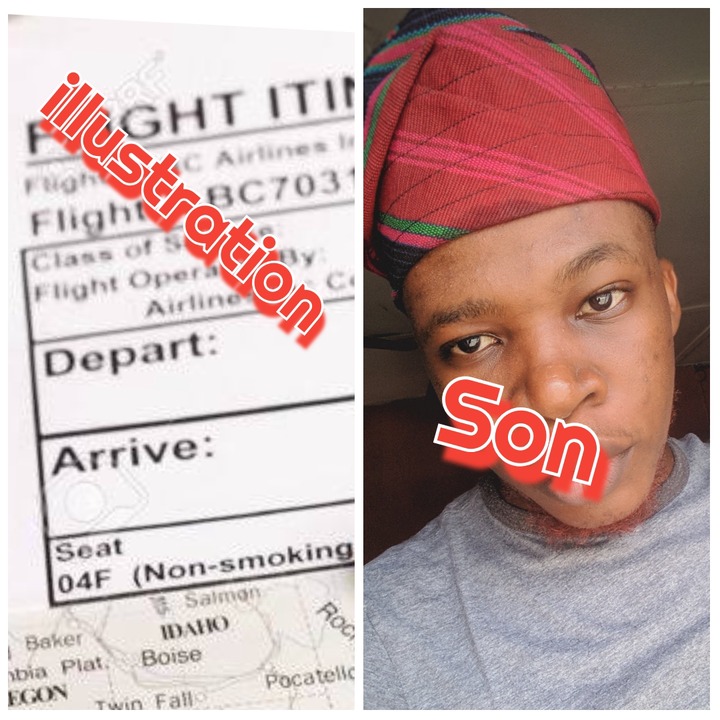 The guy known as @theigbowolf said that his mother told him to book a flight for her to possibly to fly to another state to do something important and chose not to go by car or bus, and the cost of the flight is 41k. Her son(the guy) said she told him to pay the money for the flight and, he also told her to add some money to it. Funny enough, the woman wanted to give 1k to her son as her own contribution and she sent it, out of 41k. He later booked the flight for her.
Tweet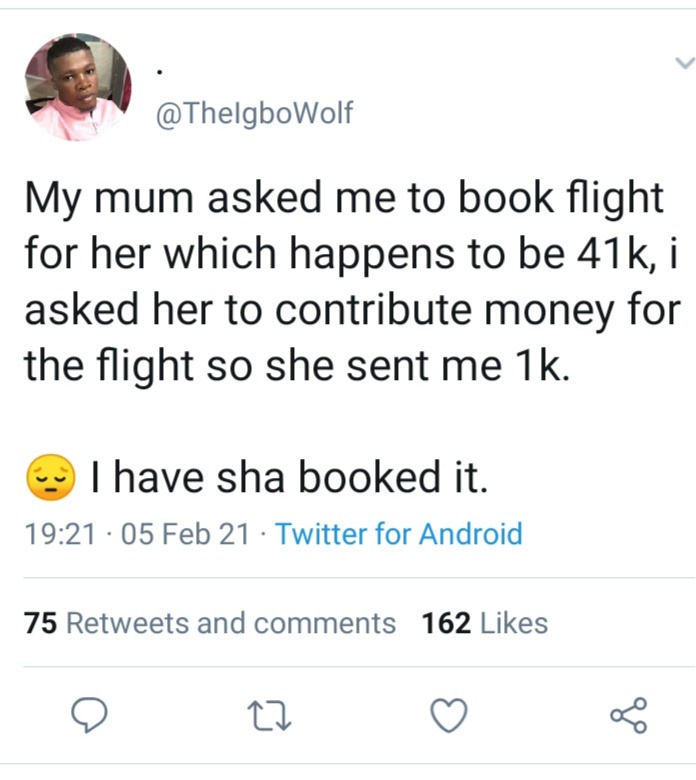 Do you think that guy was meant to raise #1k from his mom?
Trust the users of Twitter, see how they responded to this.
Most of them accused the guy of being ungrateful, because the woman did the right thing to contribute that amount. See more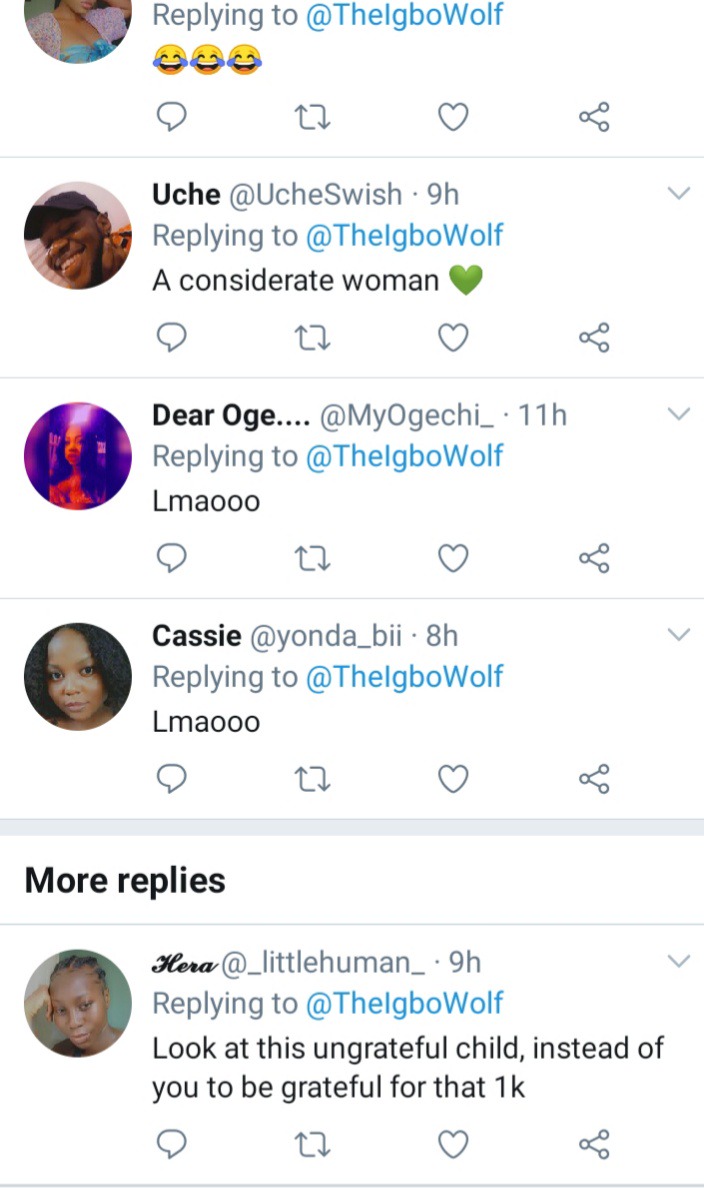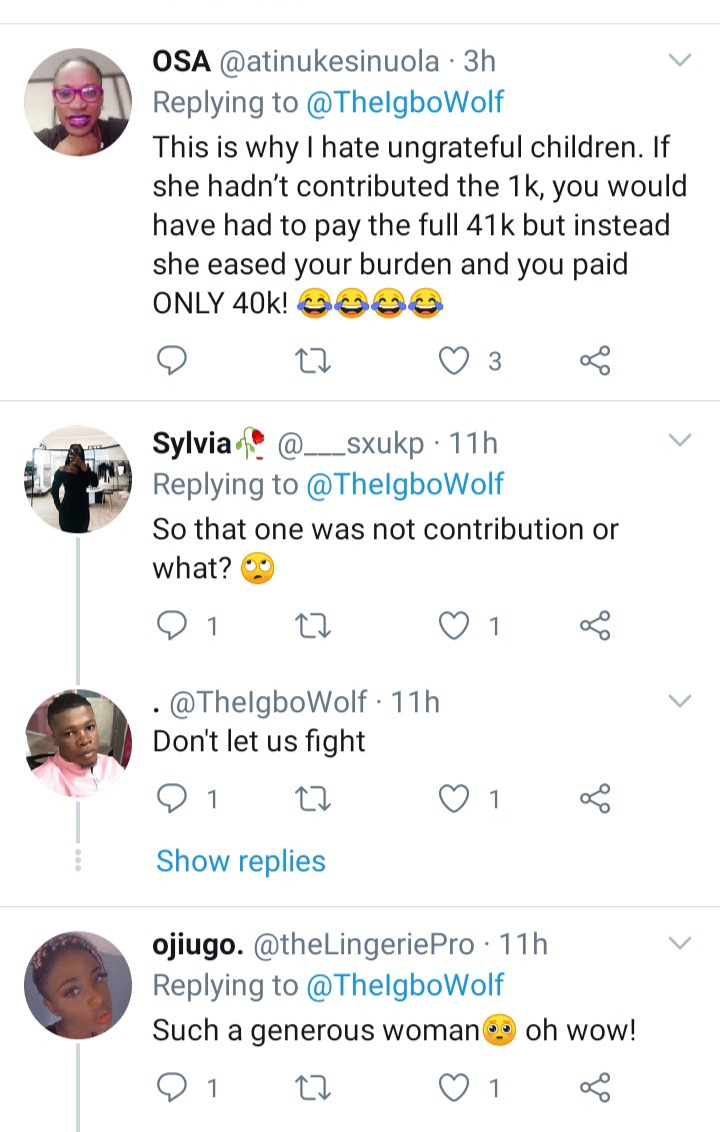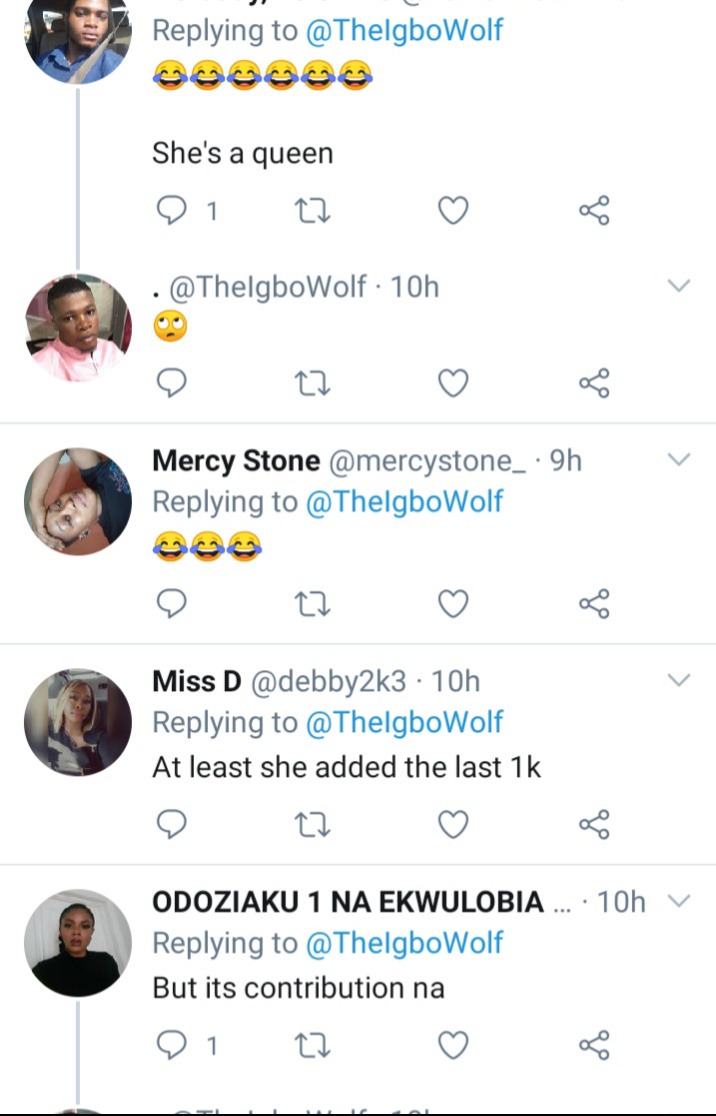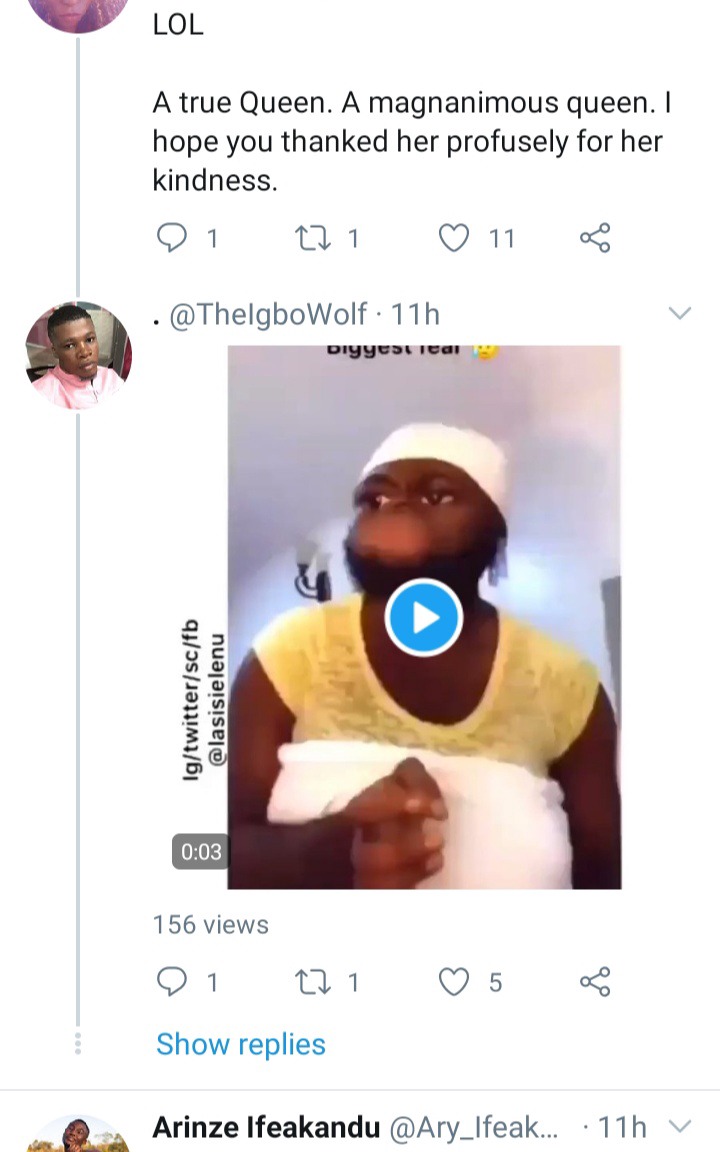 Source:https://twitter.com/TheIgboWolf/status/1357756182912507907?s=19
Content created and supplied by: Ameboibadanblog (via Opera News )