00If you are not in the class of those who refused to accept the glaring reality because of political sentiment, then you should know by now that, since the beginning of this year, Nigerian Army have been recording victory upon victories in the fight against insurgency in the North-Eastern part of the country.
The ongoing successes been recorded in the fight against insecurity in the country is not only in the fight against insurgency, but also on the canter operations against banditry in the North-West Nigeria.
For instance, we have heard about the killing of some Boko Haram Commanders who were on the wanted list of the Nigerian Army in the past years.
Also, the Abuja-Kaduna expressway which has been a den of kidnappers, is now been plied by motorists as a result of the sacrifice from Nigeria Army in this new year.
When you put all of these efforts from the security agencies together, you would want to praise them, knowing fully well that, the solders on the frontline can only get motivated through such words instead of demoralizing them with pessimistic comments.
Hours ago, another beautiful story of Nigerian Army's success against Boko Haram flown into the air, and puts songs of victory into the mouths of Nigerians who wants to see the country, free from terrorism in the nearest future.
It is not just that, a lot of Boko Haram fighters were killed in the attacks as reported, but some captives of the deadly organization were equally set free.
According to the report, ground troops with the help of Air Force, attack Boko Haram settlement around Bama, a town in Borno state, killing several terrorists in the process. It was reported also that, Boko Haram enclaves such as those in Garin Bello, Kwoche, Lawanti among others were destroyed by the troops.
The greatest news contained in the report is the rescue of a woman, and her child by the troops. As can be seen in the photos below, the woman and her child must have suffered very badly in the hands of the terrorists. The dry state of the mother and her child is an attestation to this ugly truth. See some photos from that attack below: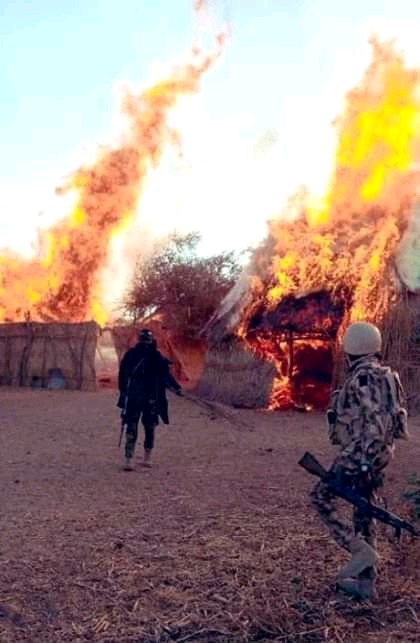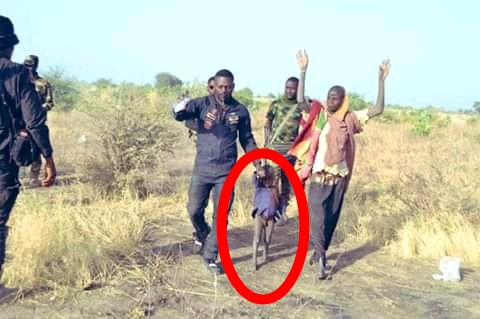 I want to use this opportunity and appeal to all Nigerians to please, give maximum supports to the solders who are putting their lives on the line for us. We can reward them individually, but we cannot pray for them to succeed in this difficult fight to keep the country safe.
It doesn't matter if you are in support of the current government or not. Remember, government will keep coming and going, but the army which is our collective pride will always remain.
Please, let us keep praying, and motivating them through whichever means we can do it. Thanks for investing your time with us!
Content created and supplied by: DesOjum (via Opera News )