A young man whose name is Ogunleye Ogundeji posted a bizarre incident of what happened to him earlier this morning. The 29 years old man posted the strange incident that happened when he woke up earlier this morning.
The young man reported that when he woke up around 7am in the morning, he saw 5 dried frogs placed on a #1000 note. The man also reported that he was shocked and frightened when he saw the bizarre things inside his room.
Here is the screenshot of what he posted on his official social media account;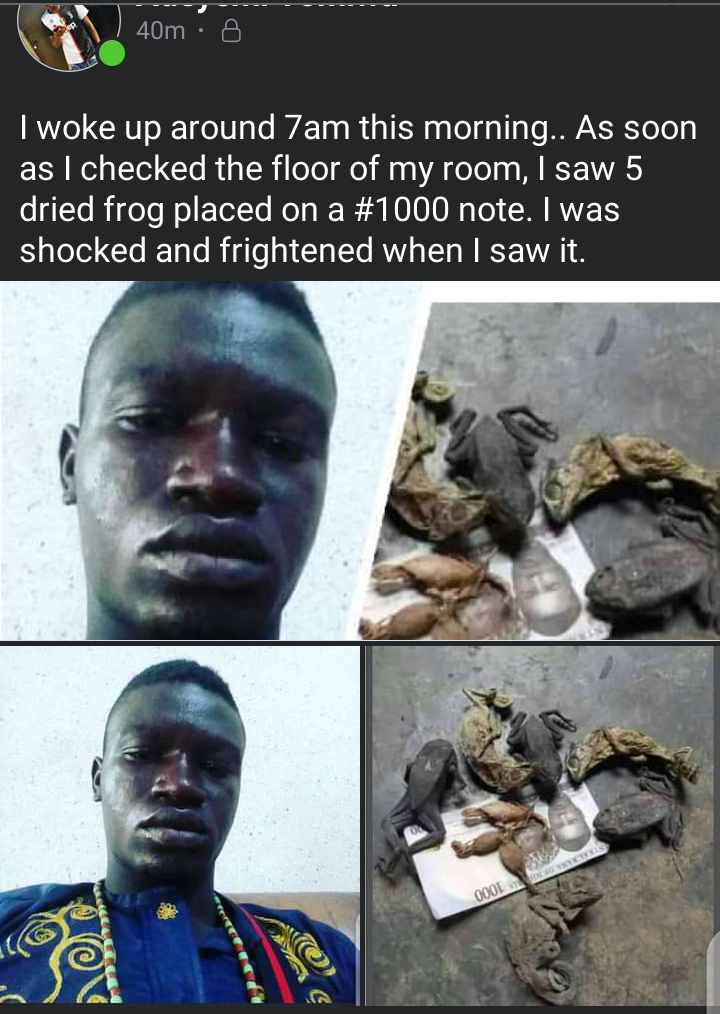 Here is what he saw in his room;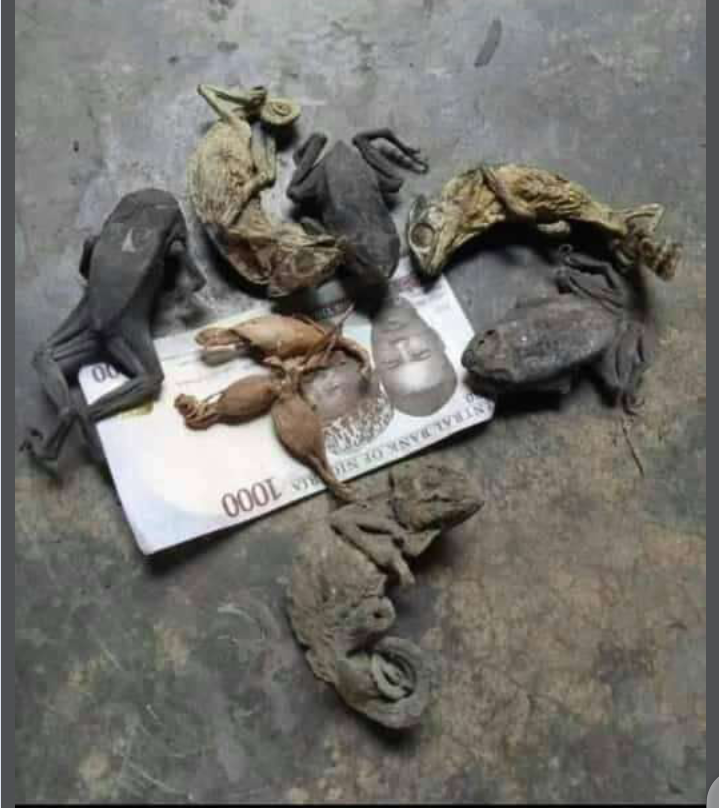 Here is the picture of the young man;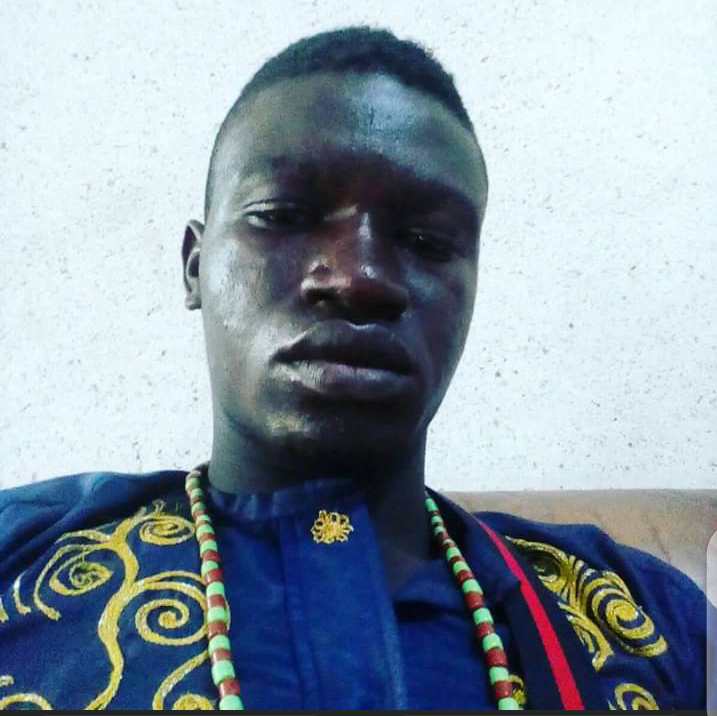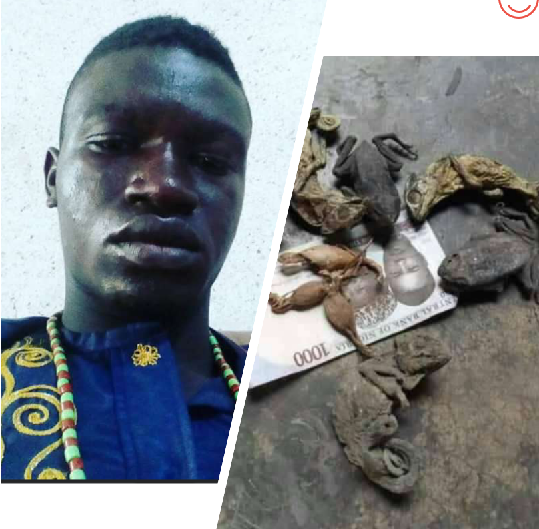 My Opinion;
I think it is a bad and negative sign. The young man needs to be prayerful in order to conquer his enemies.
What do you think;
- What's your opinion about the man?
- What's your opinion about the five dried frogs?
Content created and supplied by: AspectSport (via Opera News )