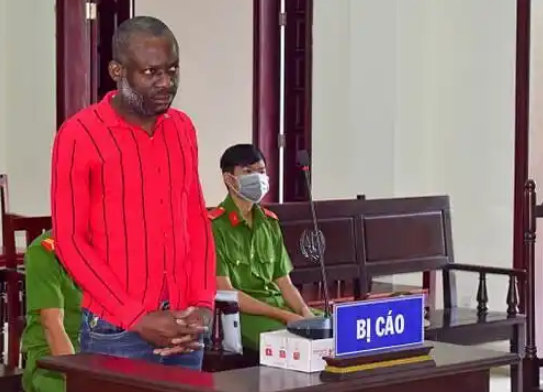 Vietnam is one country that don't tolerate drug trafficking and has always passed death sentence to those convicted of trafficking or smuggling more than 600g of heroin or 2.5kg of Methamphetamine.
But even with this tough drug law, some Nigerians still take the risk of trafficking drugs in Vietnam just like this 45 years old Ekwegbalu James Nzube who was convicted and sentenced to death on Thursday by a Court sitting in Southern Tay Ninh Province of Vietnam for trafficking about 4kg of Methamphetamine from Cambodia to Vietnam.
Nzube while speaking in the court said he came across a fellow Nigerian in China in 2014 who introduced him to drug trafficking from Cambodia to Vietnam for which he was paid $2,000.
But he became unlucky when he was intercepted by the border guards in 2020 while Crossing into Vietnam with about 4kg of Methamphetamine and since then has been in detention.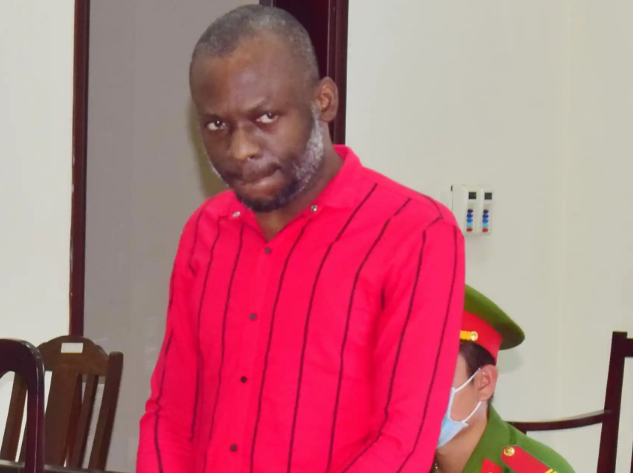 His was arraigned in Court on Thursday, and after being convicted was sentenced to death.
Others indulging in the act of drug trafficking should learn from his experience and deceased from it. Drug trafficking is an illegal business and should be avoided no matter how lucrative it is.
Content created and supplied by: BomaIbim (via Opera News )