A member of a local vigilante group in Unity close, off Chinda road, in Ada George, Port Harcourt has been called out for allegedly stabbing one Goodluck Akarabara severely.
Akarabara, twenty-eight years old was stabbed severally by the local security official over the weekend in Port Harcourt.
Mr Akarabara who is a native of Akwa/Ibom told journalists that he parked his tricycle called Keke at Chinda road, around "Unity Close at the end of work and two men suspected to be vigilante members, came and started harassing me.
"I enquired from them what my offence was and they asked m if I was challenging them and before you know the two men who were initially harassing me called other members of their vigilance group who arrived at the scene and pounced on me and stabbed him more than fi time on different parts of my body."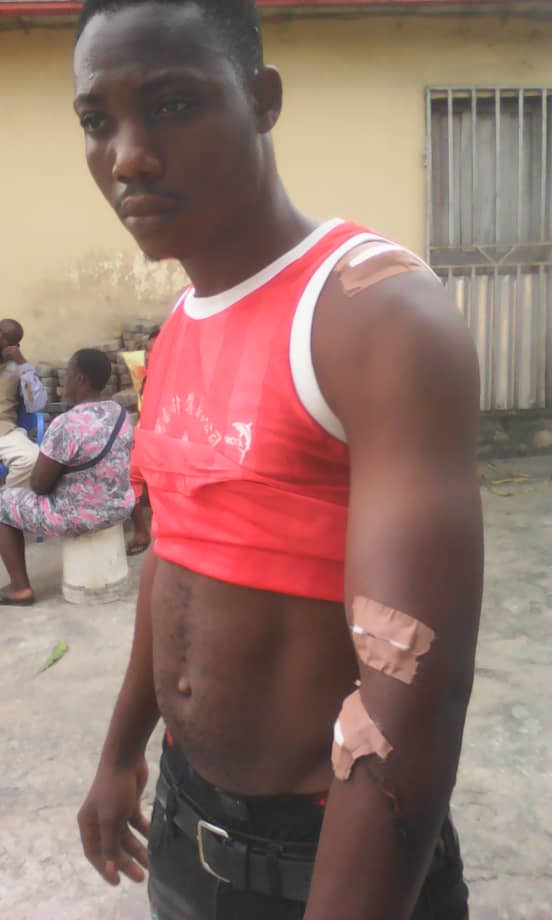 The tricycle rider said he was rescued by some passers-by who rescued him before the arrival of the Police.
Goodluck Akarabara who called for justice in the matter added that his mobile phone went missing after the incident.
It was observed that there are injuries believed to be from knife cuts on the victim's body.
One of the members of the vigilante group, identified as Michael has been arrested and detained by men of Ada George Police Division.
Content created and supplied by: EZEAMA (via Opera News )