1. Witness: we saw Air Force plane go down, then explode. 
Nigerians had a black Sunday yesterday 21st February 2021 as a military plane crashed. The plane crashed when the pilot made a turn to its take off airport due to suspected bad engines.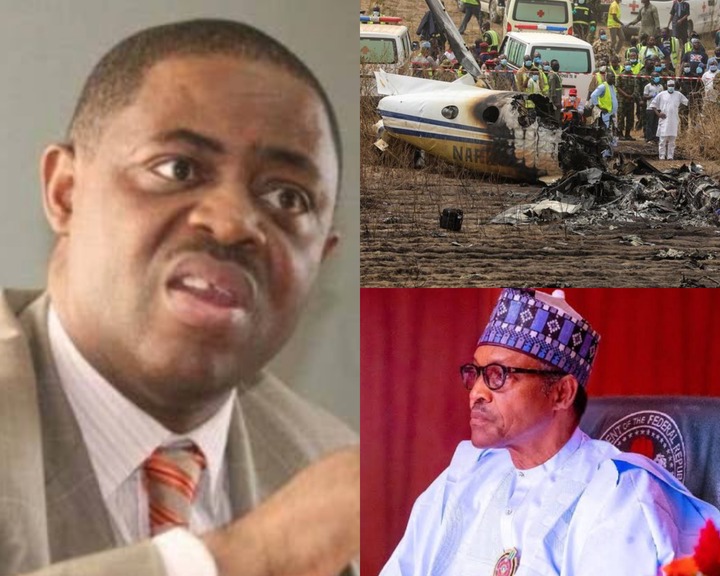 The plane crashed with seven members onboard killing all seven members. Eyewitness described how they saw the plane crashed and give credit to pilot.
2. Pope, governors, Alaafin: it's time to act on insecurity. 
The level of insecurity in Nigeria is quite alarming, the silence have lingered for so long and no one wants to remain silent again. These prompted some major stakeholders to speak out and demand that insecurity be faced head on. 
3. Air Force Plane Crash: Course mates, others eulogize 'courageous' pilot. 
The pilot in Sundays plane crash has received a lot of accolades due to his fighting spirit and ability to manipulate a crashing plane to crash in a deserted region to reduce the level of casualties.
4. Air Force Plane Crash: Lawan, Sanwo-Olu, Atiku, Saraki, Obi express sympathy. 
Still on the plane crash bandicoot n Sunday, some of Nigeria's major stakeholders express their condolences to the Nigerian military, the nation and the victims families. We pray that their souls rest in the bosom of our lord. 
5. Police to arraign Okorocha for 'breaking into sealed property'. 
Okorocha was arrested yesterday for breaking into a sealed property leading to a clash that leaves many injured. Okorocha is said to be arraigned before a court for trespassing. 
6. 'EFCC chairman-designate not illegally promoted'. 
Following due process and the rule of law, it has been affirmed that the EFCC Chairman designation is not illegal and the promotion is on track. 
7. APC extends membership registration, revalidation by five weeks. 
For the past weeks, APC have been conducting a nationwide membership revalidation exercise as it plans to keep all party members together in predation for future election or other events. 
In order to cover major areas in the country, the party had to extend the exercise for another week to enable those that are yet to register to do so. 
8. Nigeria's exit from recession shows ESP's success, says Presidency. 
Nigeria is indeed passing through a lot right now, ranging from banditry, herdsmen attacks, Boko haram and economic backdrop. In a good news, it has been announced that the nation has existed recession and is a huge success for the nation says Presidency.
9. Fani-Kayode fires back at Lawan over Shasha crisis. 
Shasha crisis has been the talk of town in the west for a while now, there has been arguments as to how the crisis cane about and how to curb the situation. While others are seeing it as a religion or cultural crisis, others are looking for a way to put an end to the crisis.
Content created and supplied by: Satinews (via Opera News )