In May 2015, the family of Benson Obodeh were thrown into mourning over the death of their 26-year-old son, who was arrested by SARS officers who accused Benson of buying a stolen vehicle.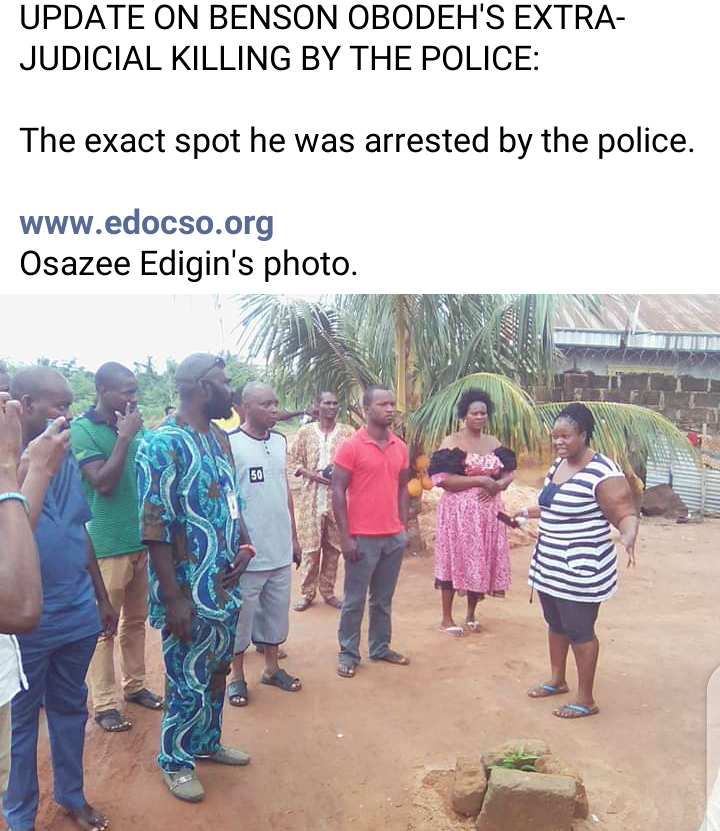 Benson was tortured and eventually died from injury sustained leading to kidney and heart failure. Before he died, the cruel policemen forcefully collected his ATM card pin and withdrew N300,000 within 4 days.
Benson's family also discovered that their son's lifeless body wasn't complete as one eye was missing. His family accused the SARS officers of extracting his eye and selling it to ritualists.
The killing of Benson Obodeh caused an uproar in Edo State as family members, friends and people of Edo State protested.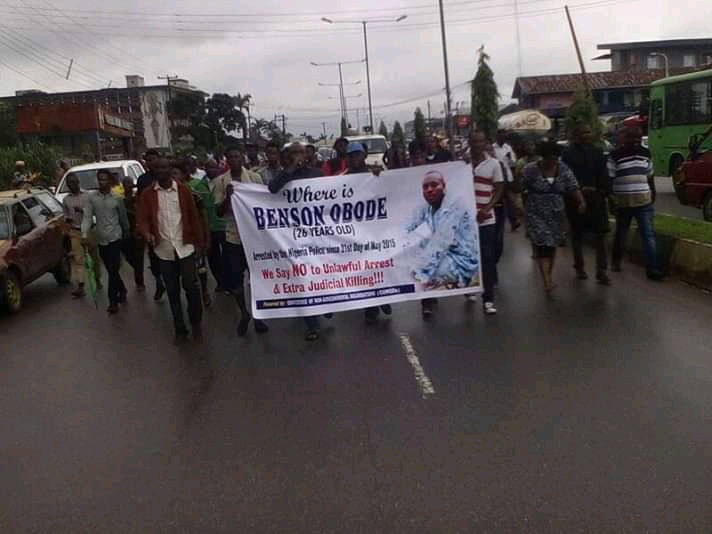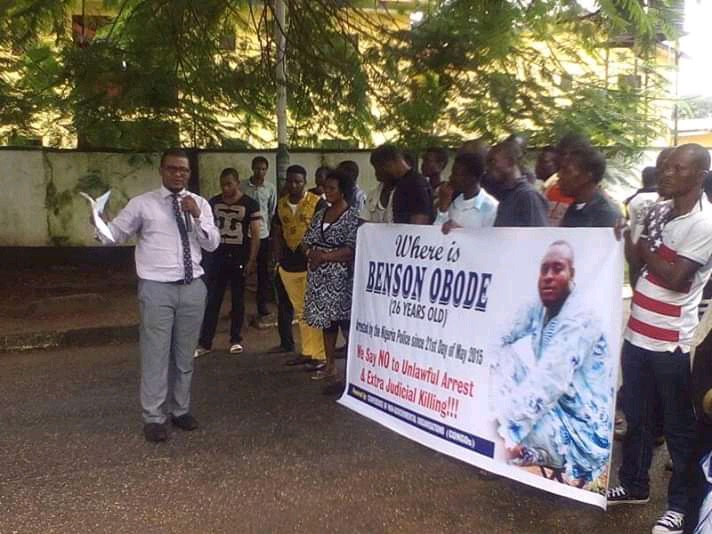 Investigations led to the arrest of four police men; Adeleke Adedeji, Abena John, Oniyo Musa, Joseph Omotosho and Henry Shobowole. These men have been in police custody until 2020 when three escaped during a jail break in Edo State.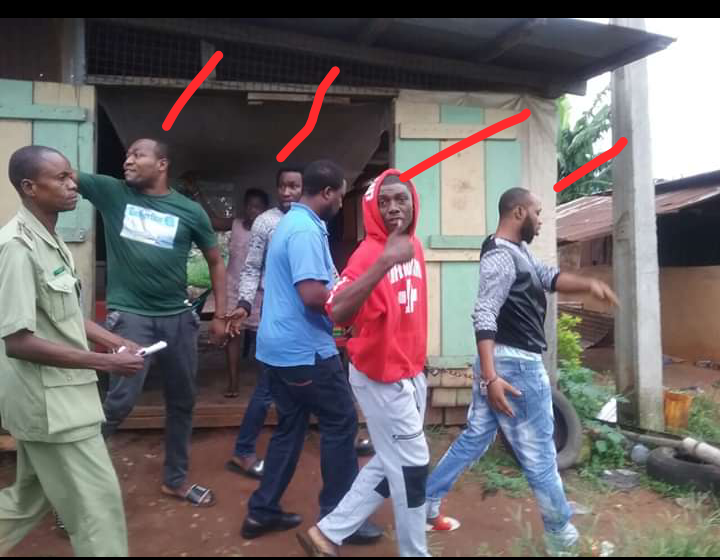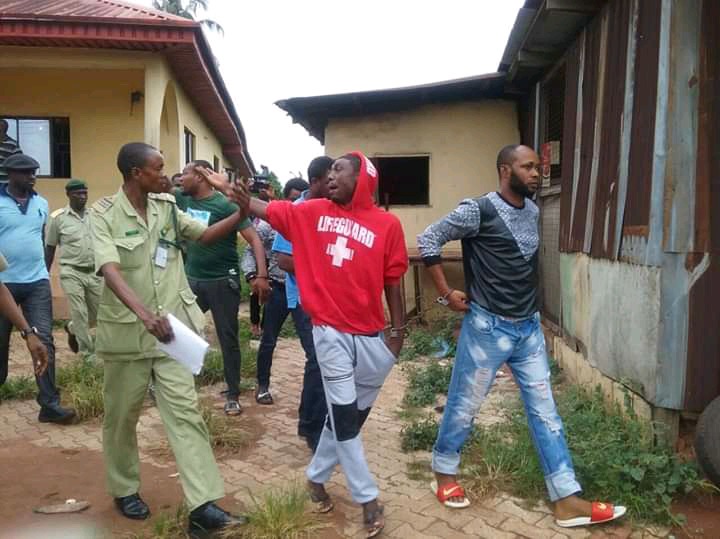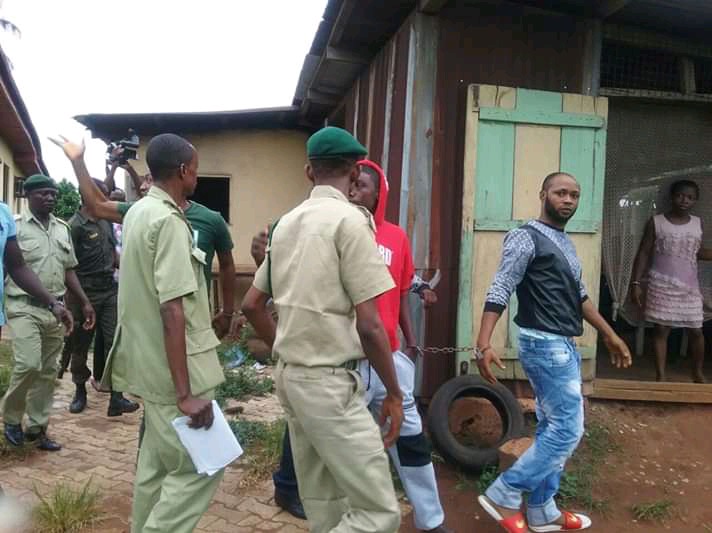 After 5 and a half years of legal battle, a Court in Benin City, Edo Sate, on Friday, sentenced Joseph Omotosho, to death for the death of Benson Obodeh.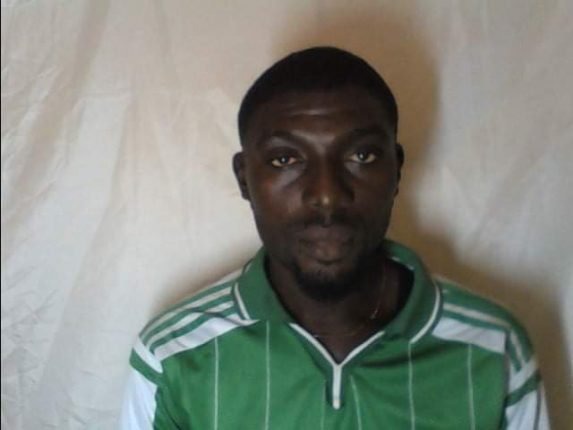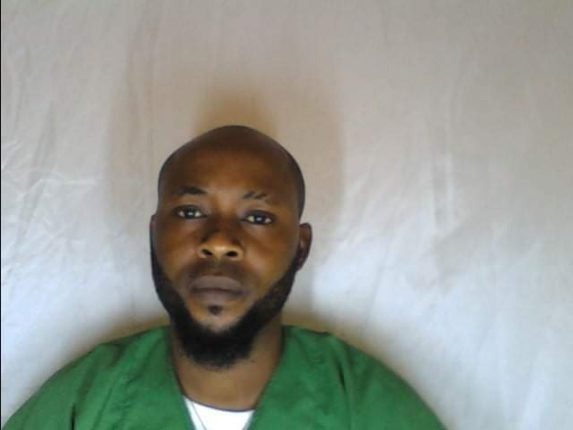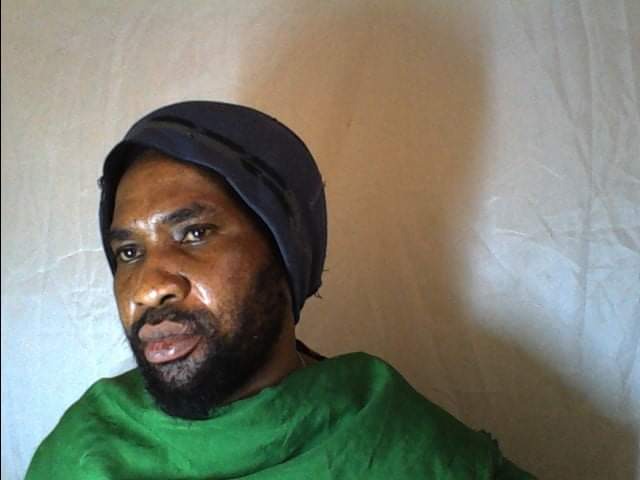 The other three policemen would have also been sentenced to death but unfortunately they have escaped from prison.
See photos of the late Benson Obedeh and his mother below: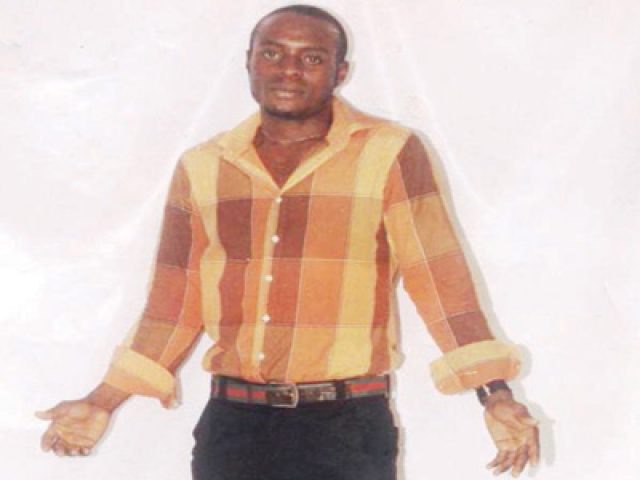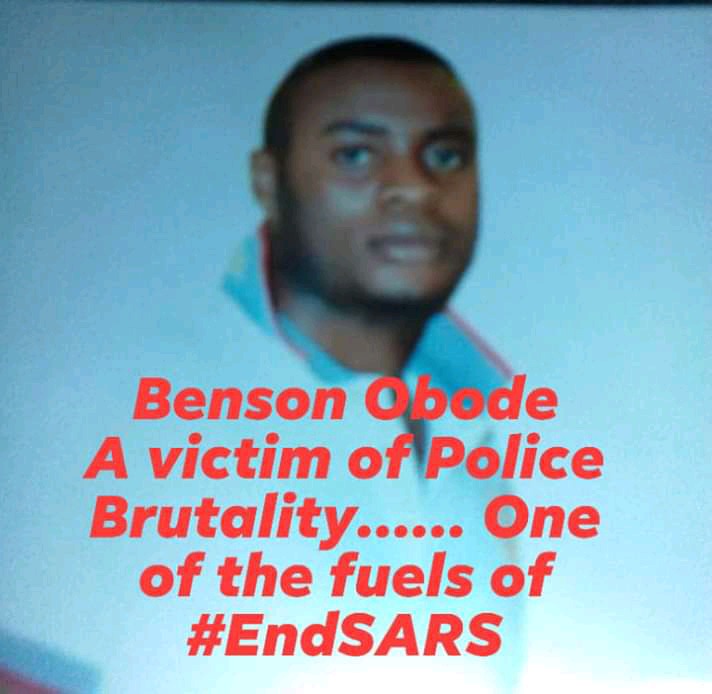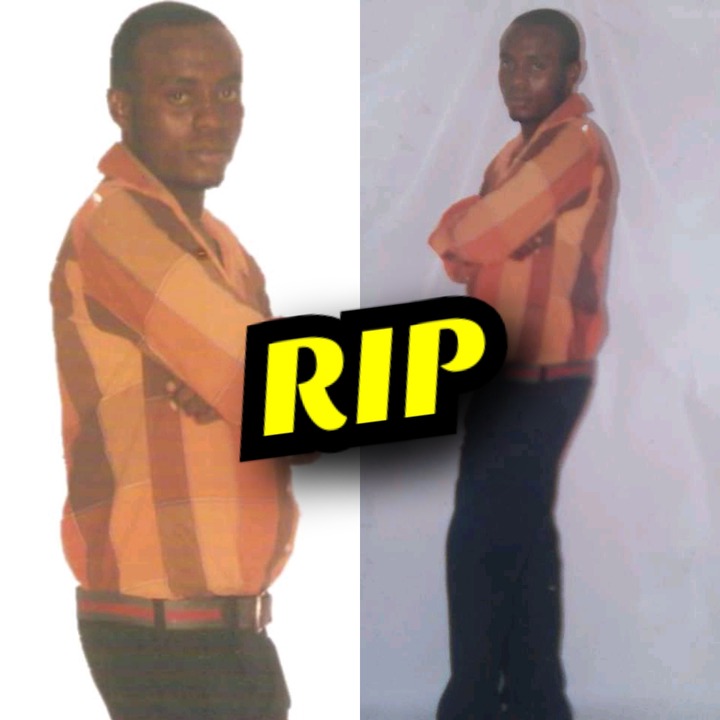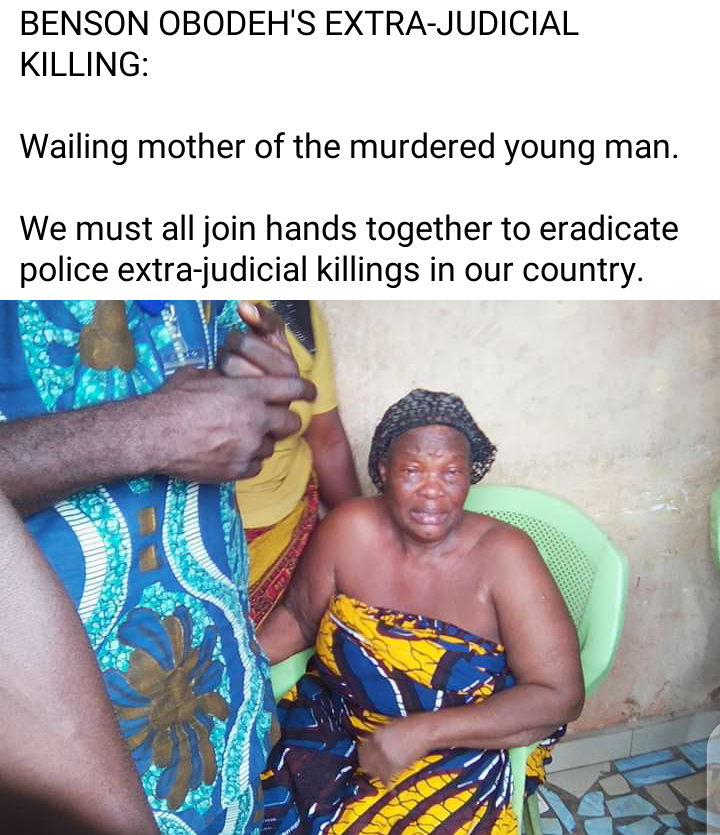 Although one of the man behind the killing of Benson Obede has been sentenced to death by hanging, it pains me that the other three policemen who escaped prisoners are no where to be found.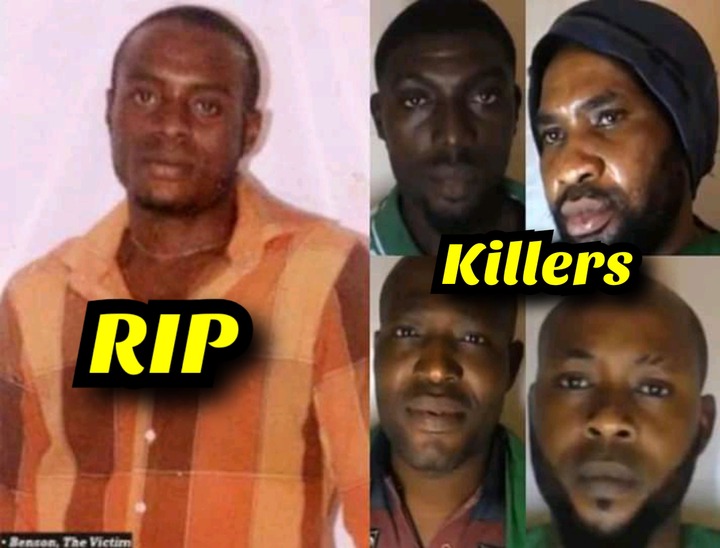 These officers may be hiding somewhere. They might even be reading this article but they should always remember what the Holy Bible says in Luke 8:17
''For there is nothing hidden that will not be disclosed, and nothing concealed that will not be known or brought out into the open''.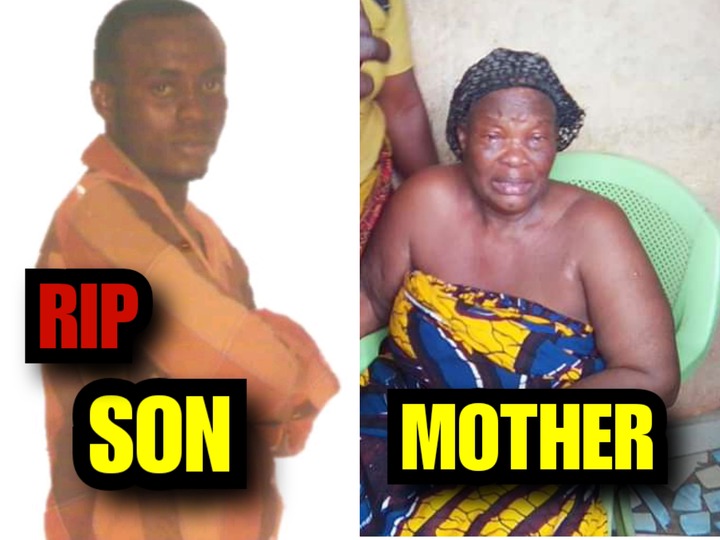 May the soul of Benson Obodeh continue to rest in peace and may God give his mother and other family members the strength to move on.
What do you have to say about this? Kindly drop a comment and share with others.
Content created and supplied by: Johnniepen (via Opera News )