There was Drama at Kibra court of law after a convicted criminal reportedly threw punches at a police mam some moments after he was sentenced to prison for multiple criminal offenses.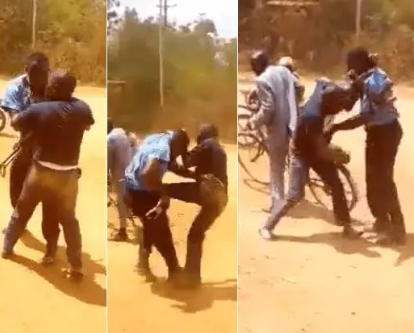 Nation, reported that the criminal started to display violence act towards the presiding judge who read out the charges leveled against him that resulted in bagging a live sentence. 
The judged found the convict guilty for murder and other criminal cases.
The man however created a scene at the court as he insisted that the judge did not give him a fair hearing. Thereafter, he began to cast insult on the judge and other individuals within the court primises. 
When the police officer who oversaw the court made efforts by putting him on handcuffs to prevent the convict, he was not spared as before beating the police officer, he became rude and arrogant.
It took several police officers' intervention, however, to pin him down and forcefully put him on the chain before leading him to the jail where he is expected to begin his life sentence.
According to the reports, a large escort as well as high security to the Kamiti maximum prison was given to the convicted criminal. He and the hard-core criminals were placed in the same prison.
Watch the video clip below to see how the criminal went to court for violence.
https://www.facebook.com/105983259496/posts/10159476149459497/?app=fbl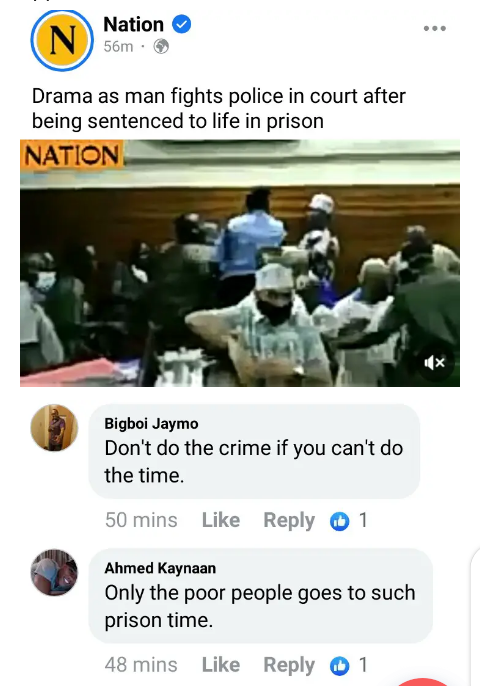 For me, this is surprising because I have never seen where a criminal would call for courage to behave the way this specific one did.
I believe he did it because he was unable to receive more punishment than the life sentence he received.
Read how people respond to the drama presented by the perpetrator.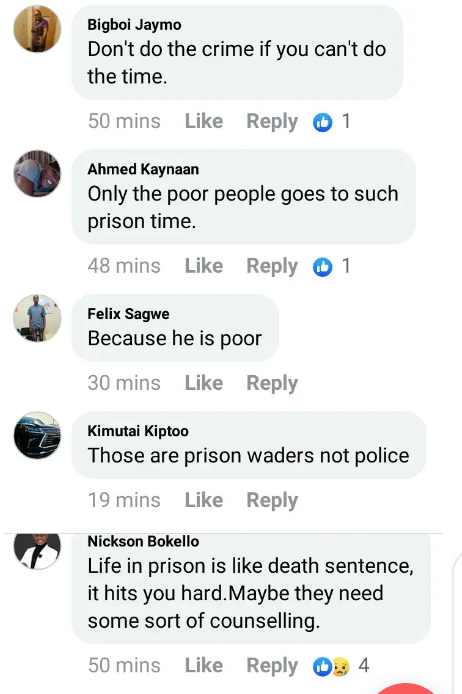 Well, I hope that by learning his lessons, he will change to a better human being.
Content created and supplied by: Ojochenemi (via Opera News )