According to the Holy Quran 3:185 all souls must taste death. Death is inevitable and it's only a question of when.
These prominent Nigerians have all departed from this Earth. These men need no introduction to many as their impact speaks volumes. Sadly, they all died within the last 24 hours. Less than one day ago.
House of Representatives member Haruna Maitala died yesterday night.
Mr Yinka Odumakin and Mr Sam Obi, died in the early hours of today.
Read on for more details.
1 Haruna Maitala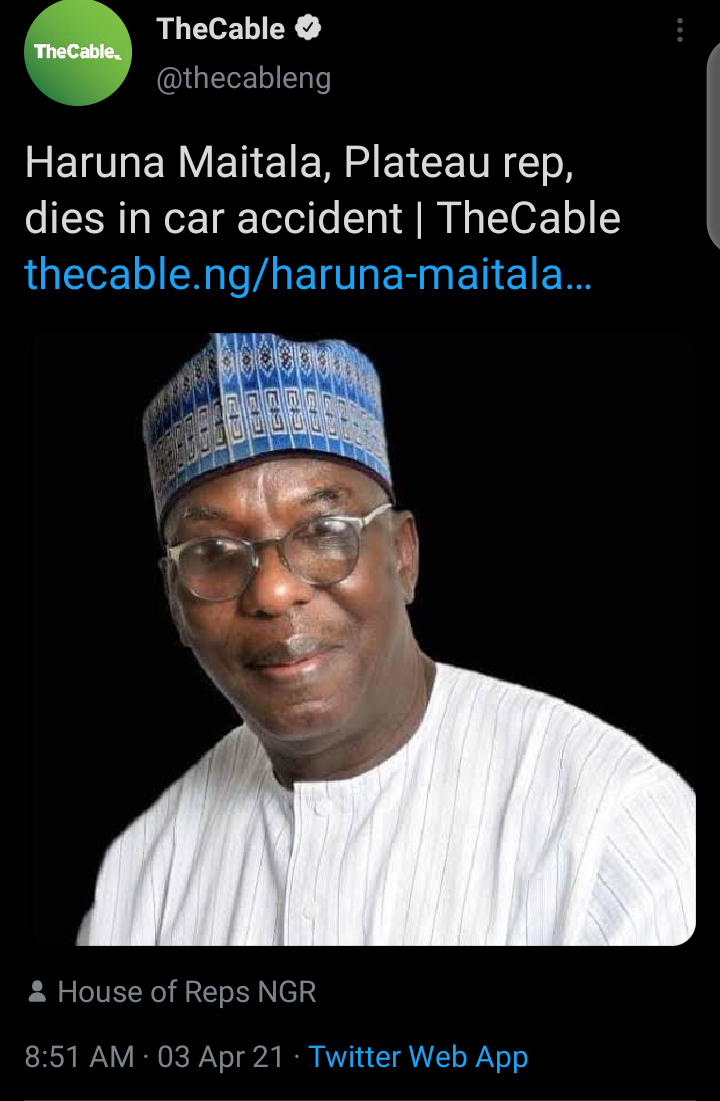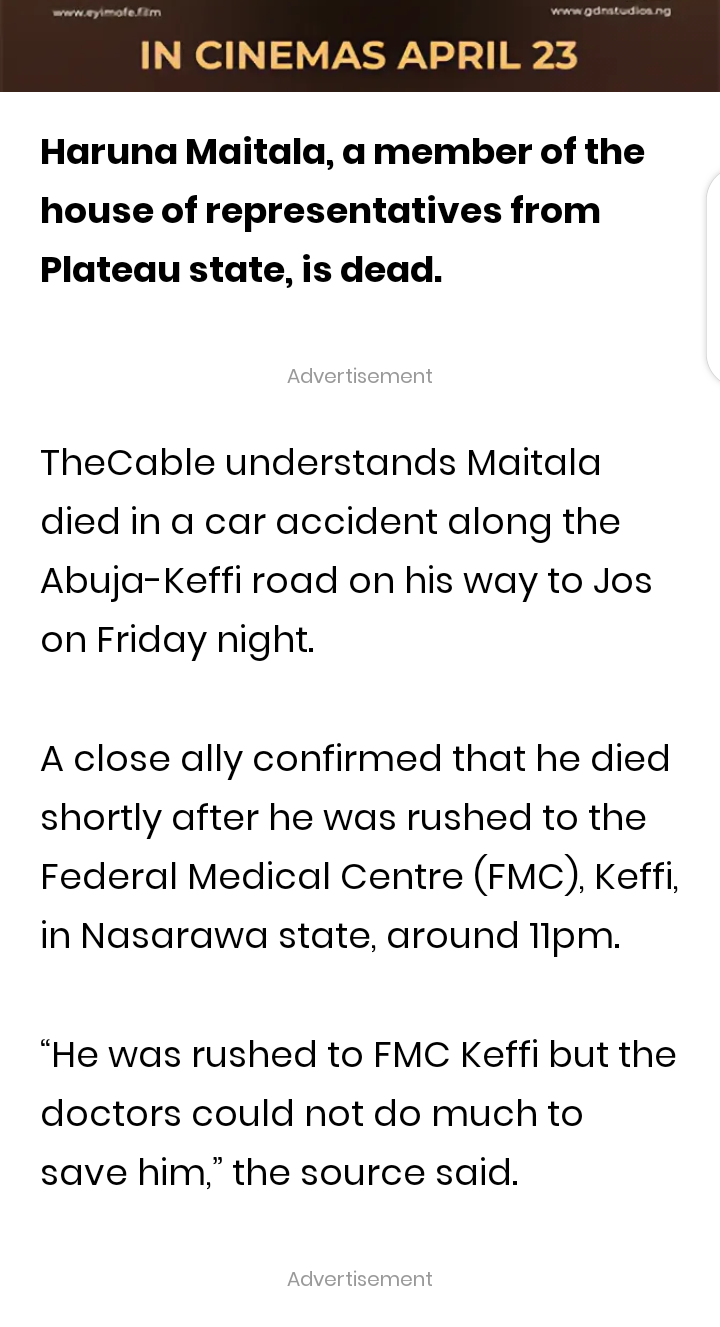 According to The Cable NG, he died at around 11pm at the Federal Medical Center Keffi.
Haruna Maitala was a house of Representatives member representing Bassa/Jos North Federal Constituency. He died yesterday afternoon in a motor accident alongside his son and driver.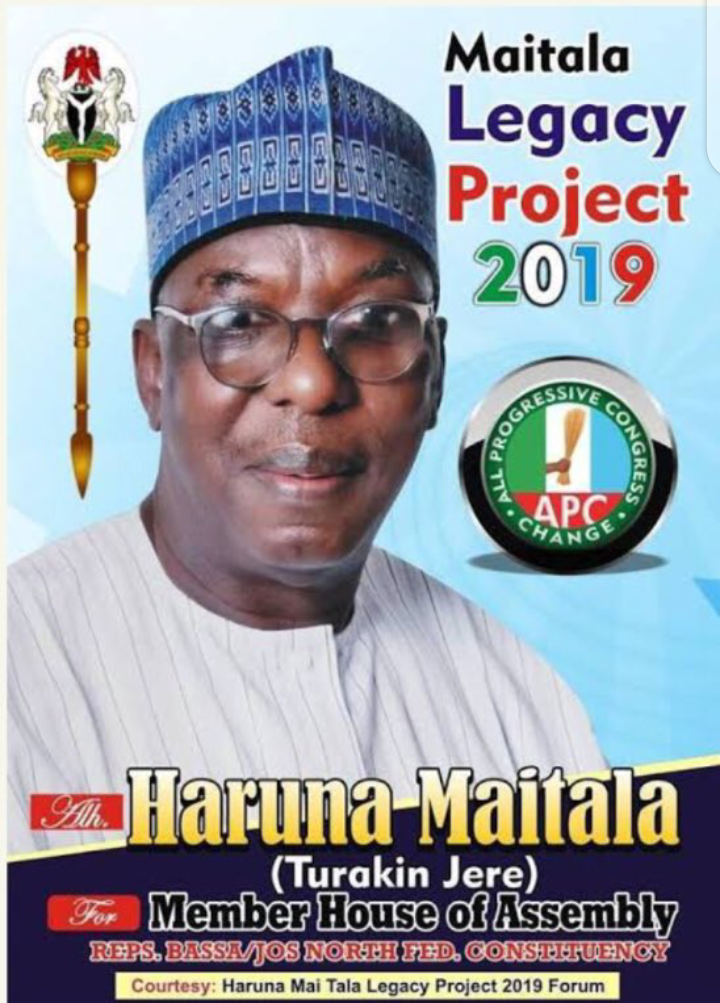 The Late Lawmaker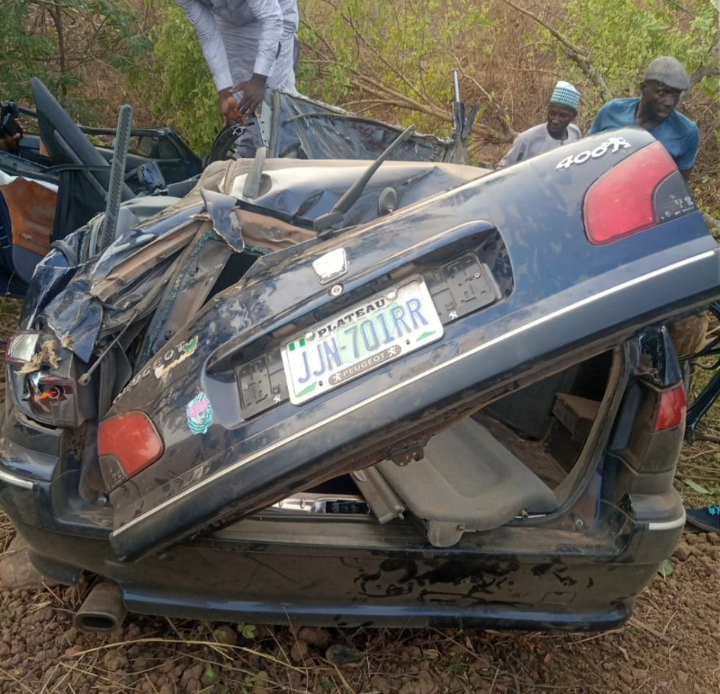 The car that crashed.
2 Yinka Odumakin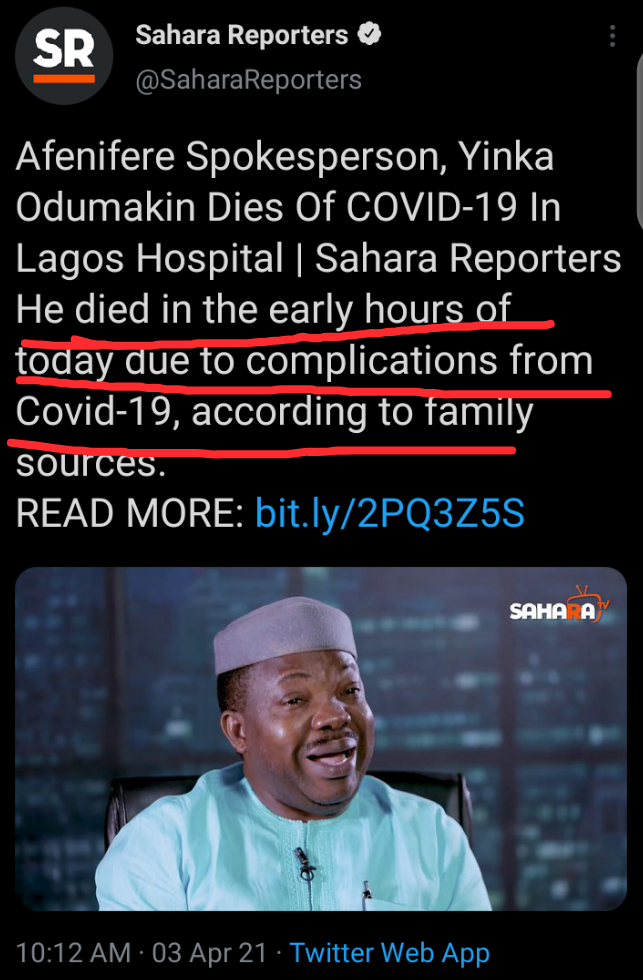 Source SAHARA REPORTERS
Yinka Odumakin was a forefront activist. He was also the Afenifere Spokesman. He filled this role for over two decades before his dad demise.
The popular activist died in the early hours of today April 3 2021 from covid 19 complications.
His wife Dr Joe Odumakin is also an activist.
3 Sam Obi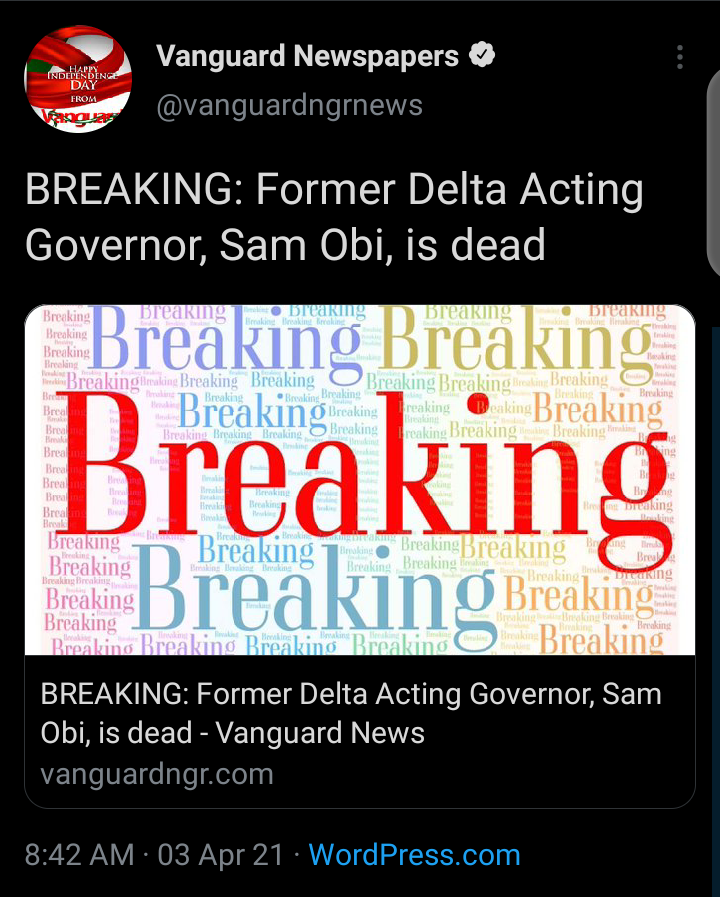 Source VANGUARD NG
Mr Sam Obi was a former Acting Governor of Delta State. He was also a state house of Representatives member in the state.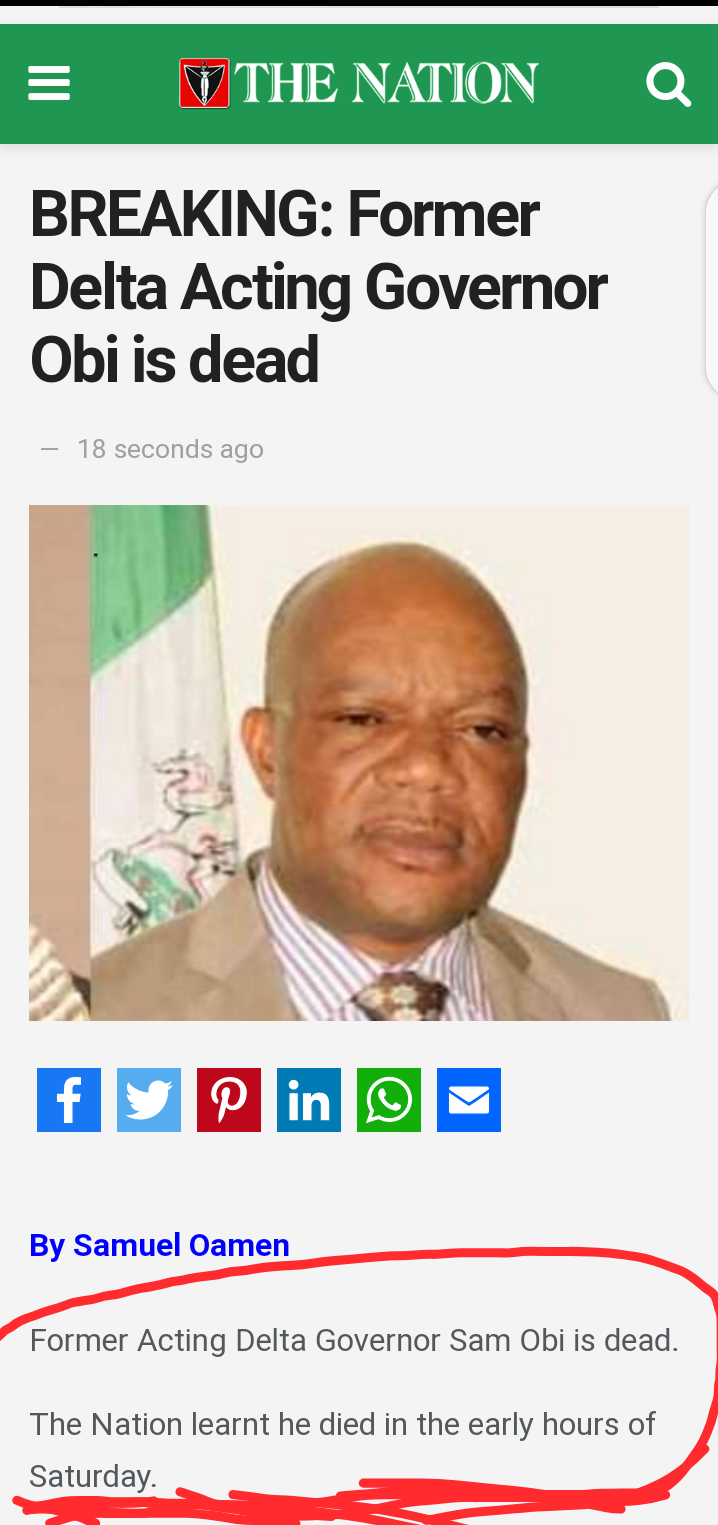 Source The Nation
He died in the early hours of today according to reports and his body has since been deposited in a mortuary in Asaba.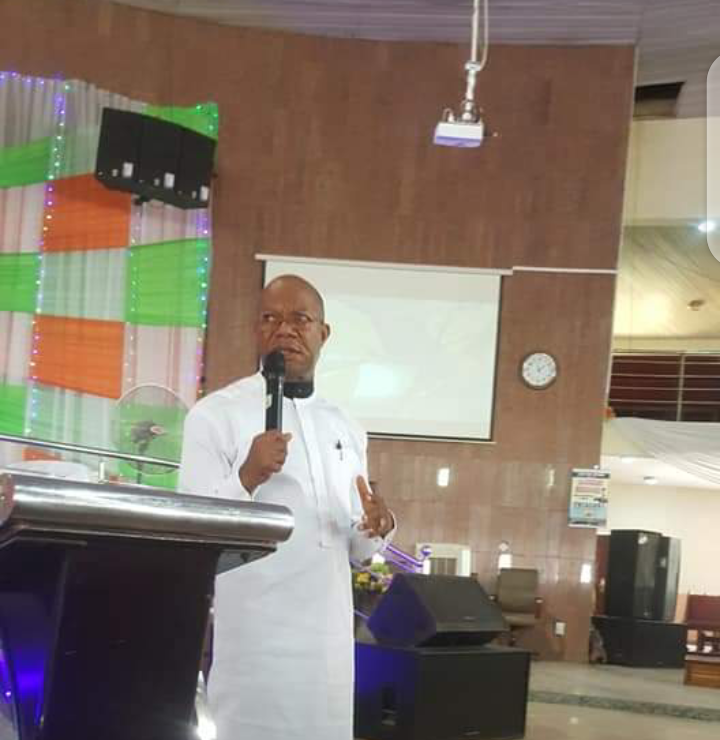 He was also a pastor and he was the General Overseer of the Oracle of God Ministries in Asaba.
According to Ralph Waldo Emerson
"It is not the length of life, but the depth of life"
This Popular Nigerians rose to the height of their careers and would be remembered long after they are gone.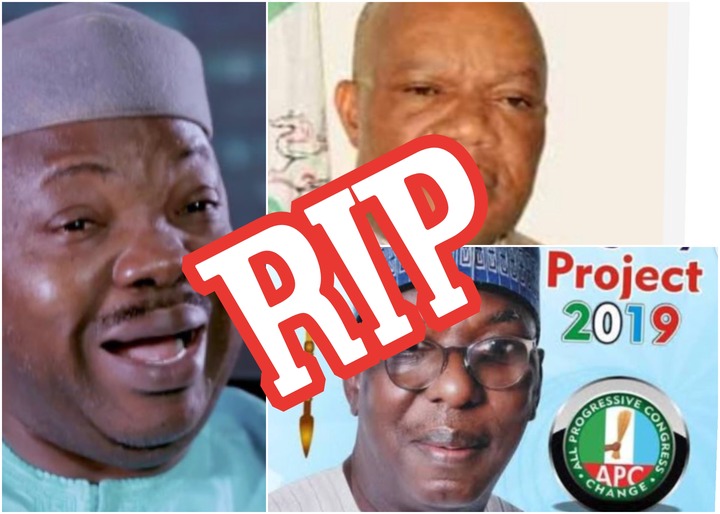 RIP
Content created and supplied by: PentaDra (via Opera News )