Nobody is above the law, either those that have been tasked with the responsibility of enforcing the law, or those who makes the law. Anyone that is found guilty, will have to face the law irrespective of your status. Today, Sahara Reporter shared a news report of an Ex Officer, of the disbanded Special Anti Robbery Squad that received justice for his evil deeds. The Ex SARS Operative, was found guilty of stealing a huge amount of cash from a Businessman. And not only did he just steal from the Businessman, he also went ahead to kill the Businessman.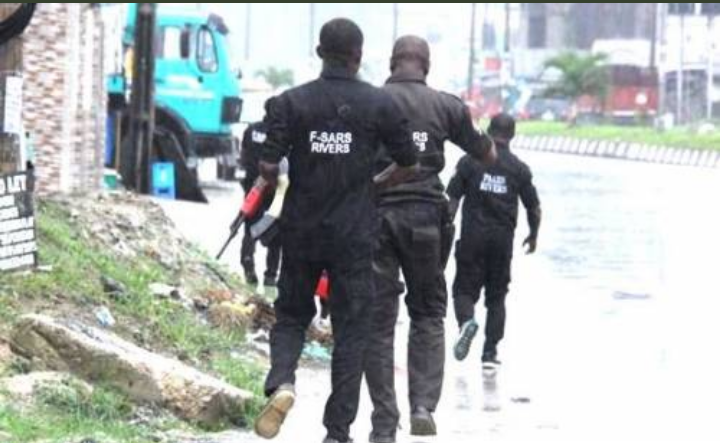 Omotosho (The Ex SARS officer) also withdrew the sum of 330,000, from his victims account through ATM. He obtained the PIN from his victim before killing him, then Proceeded to an ATM to withdraw the money. Thank God Justice has been served, and the family of the Victim can now have some form of consolation. The Ex officer will now pay for the crime he committed with his life, he was sentenced to death by the Court. Many people have been reacting to the news, and many of the Reactions have been happy ones. People are happy because, the law has given justice to the late Businessman.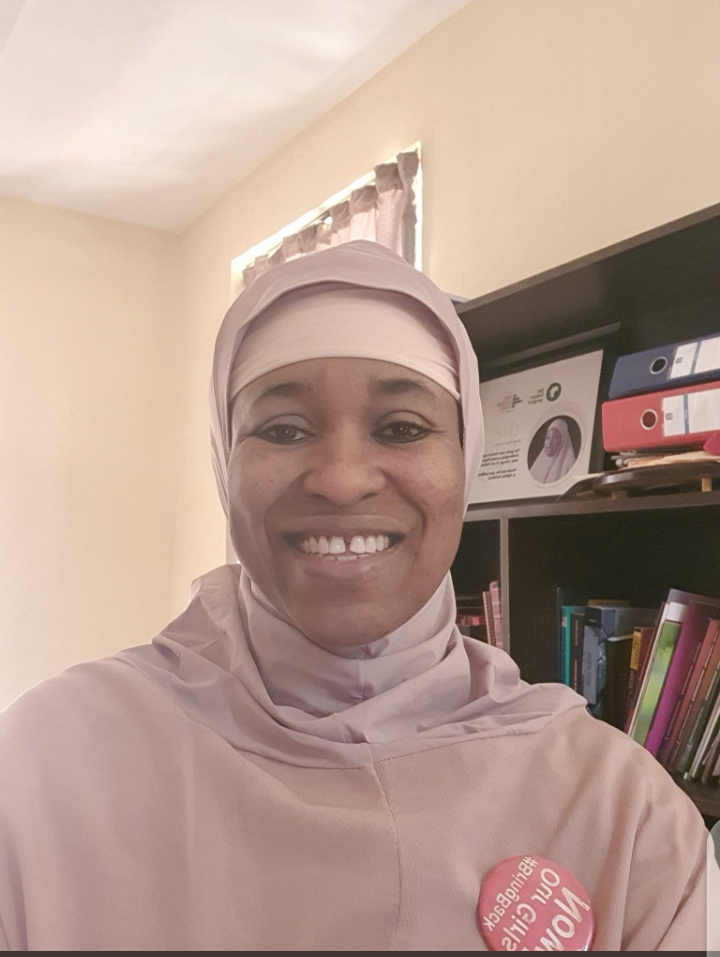 Aisha Yesufu also reacted to the news through her verified Twitter account, the Activist in her reaction talked about the Task the Ex SARS Officer was supposed to do. And rather he was doing that, he was doing the opposite of his real work. Aisha Yesufu said that, the SARS Operative was supposed to fight Robbery, instead he became the robber and the Killer that he was sent out to Fight. Here is her reaction below.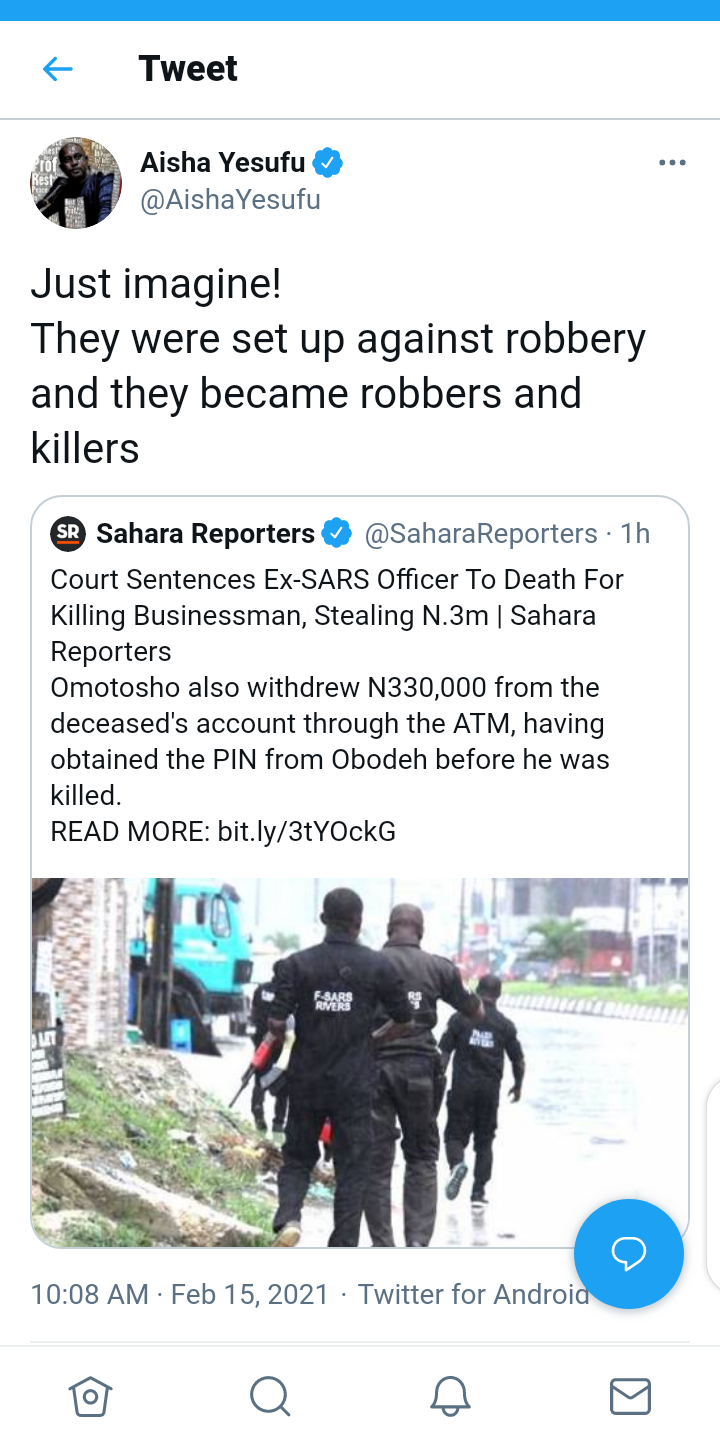 Thank God for the judgement the court has passed, this will make everyone know that nobody is above the law.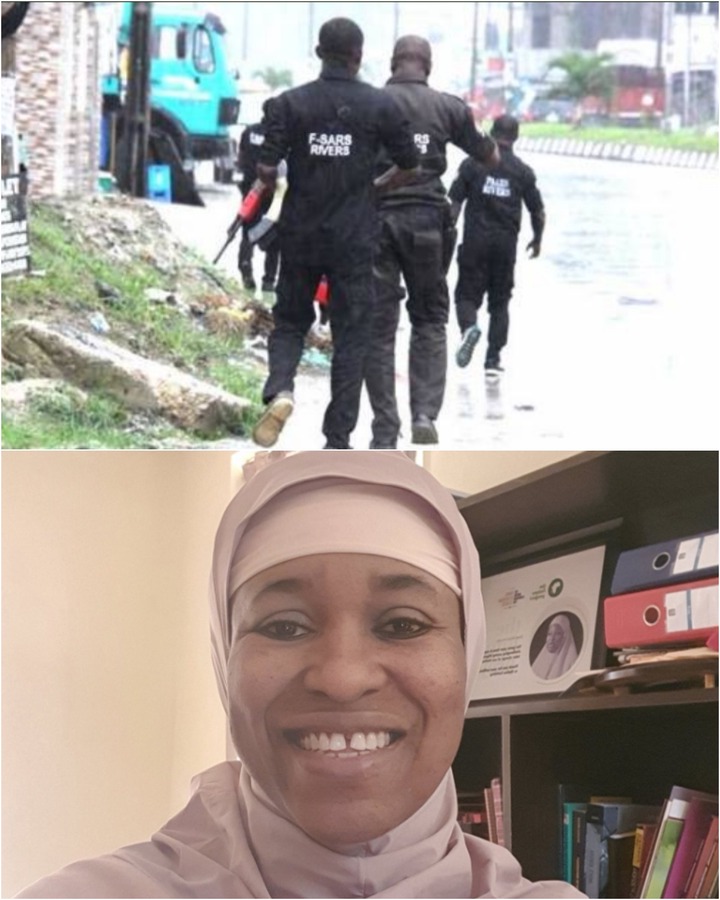 Some of Aisha Yesufu's followers also shared their own different views about the news. Here are their Reactions below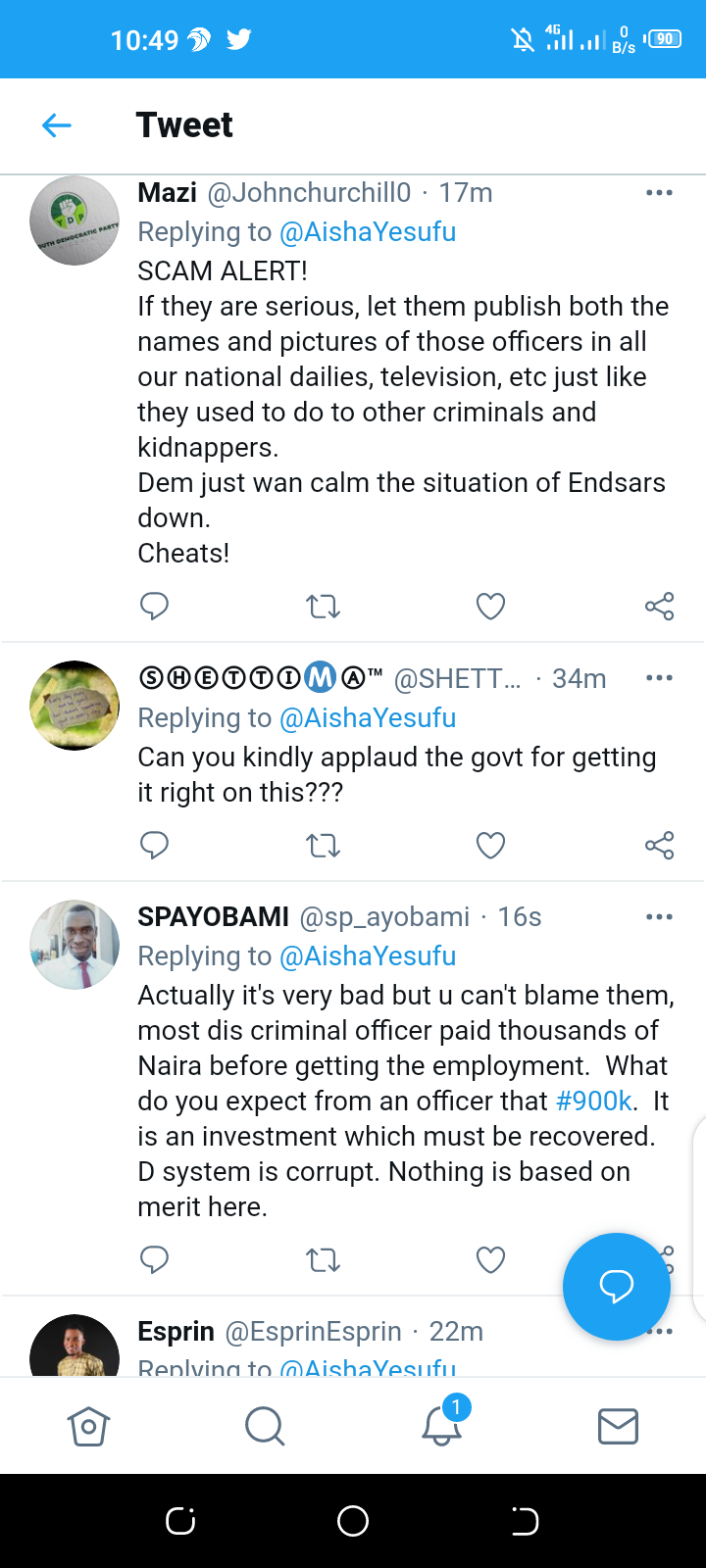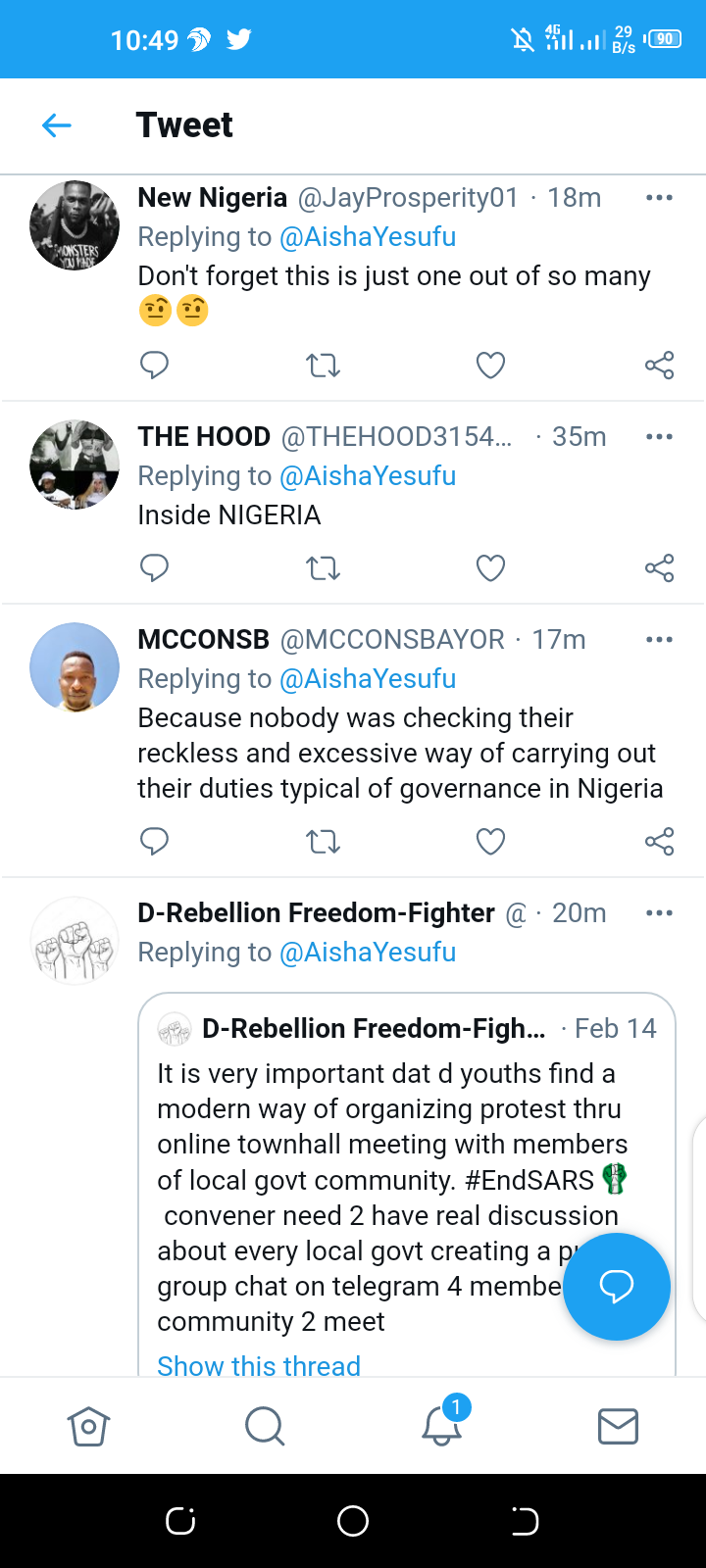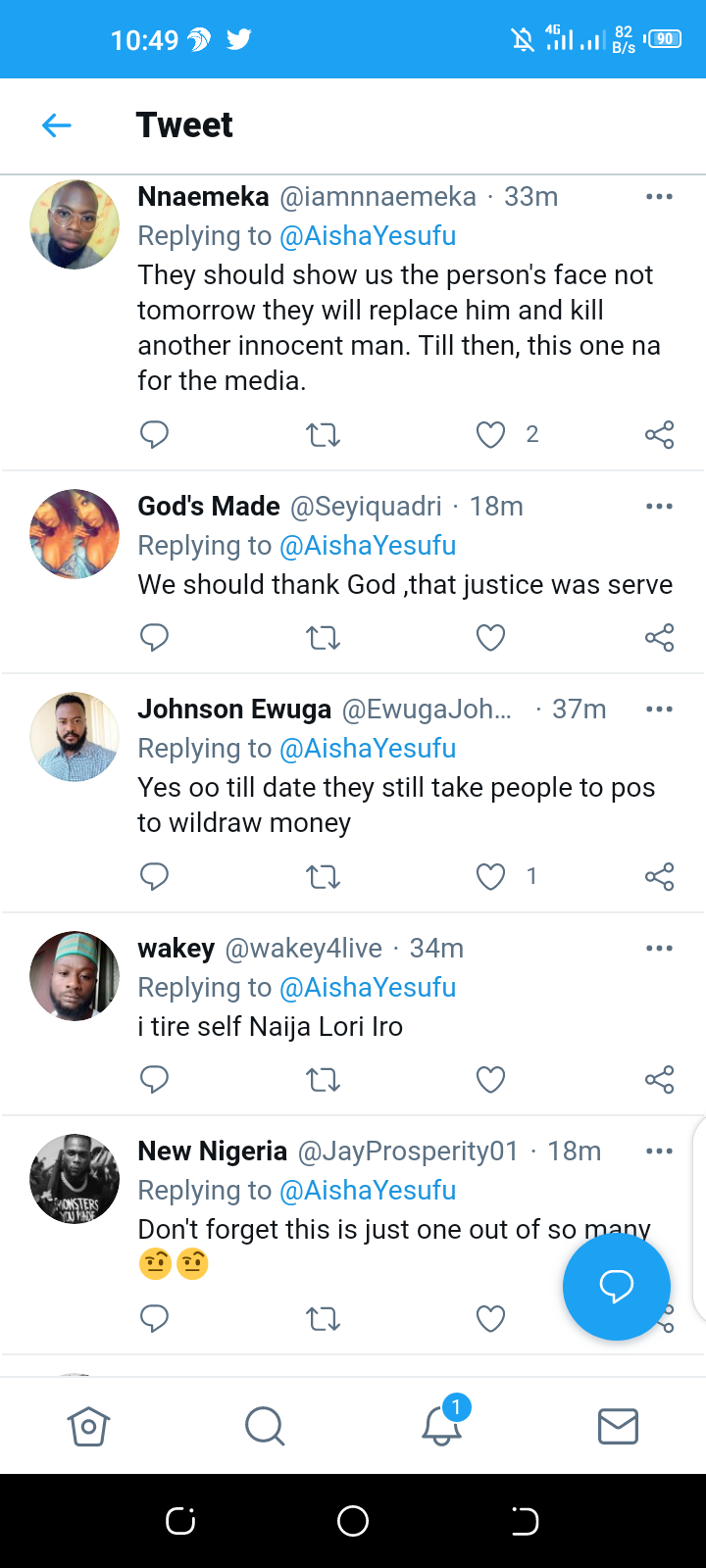 Content created and supplied by: Dorasky (via Opera News )