The problem of insecuriy in Nigeria presently is getting out of hand. Several people have lost their lives as a result of insecuriy, many others have to pay a huge amount of money to regain their freedom after being kidnapped.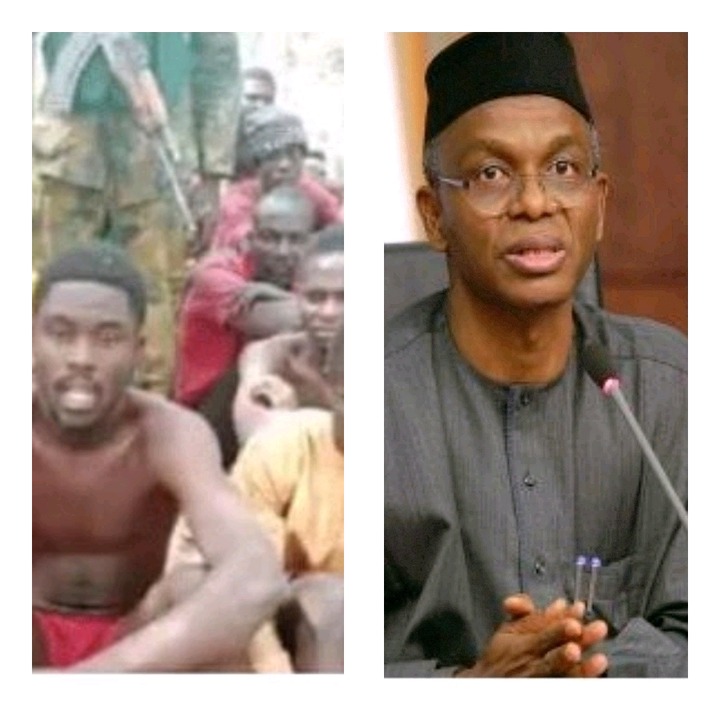 Just few weeks back, it was on the news that some unknown gunmen abducted 39 students in Kaduna State, uptill now the students are still in the hands of the kidnappers.
Based on that note, the parents of the students came out and made their mind known and aswell sent out an important message to the Governor of Kaduna State and the Kaduna State government. According to the parents, they made it known to El-Rufai that they are going to negotiate with the bandits whether he likes it or not.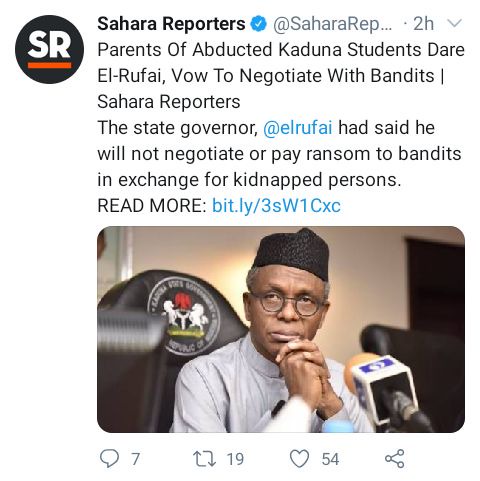 It should be recalled that the Kaduna State government yesterday made it clear that anyone who tries to negotiate with these kidnappers is going to be dealt with by the state government.
This is really unfair. If these students are El-Rufai's children, would he allow them to be with these bandits all these while? El-Rufai should do the needful so as to make sure that these students are freed.
Content created and supplied by: Ebukajp100 (via Opera News )