The popular Yoruba Activist, Sunday Igboho said enough is enough, he is ready to Mobilize his boy to open all borders Government has closed for food to start entering Nigeria. He said they are ready for anything Government wants to do for them.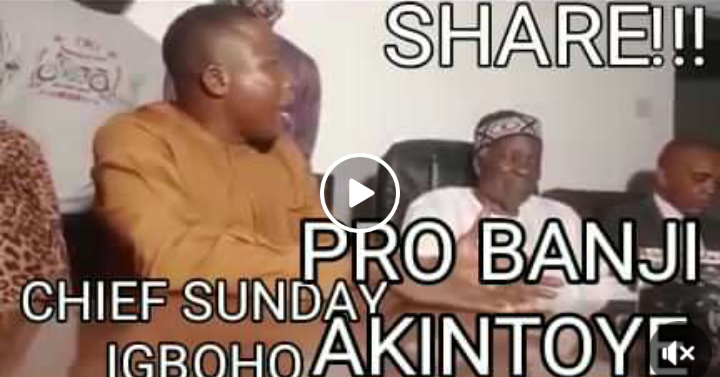 Yesterday, The Popular Yoruba Activist, Chief Sunday Adeyemo popularly known as Sunday Igboho, Prof. Banji Akintoye, and other Oduduwa Agitators Spoke on what will be the next step concerning the Oduduwa Nation that Yorubas are agitating for. This Interview was broadcasted live on Facebook by Koiki Media, the Spokesman of Chief Sunday Igboho.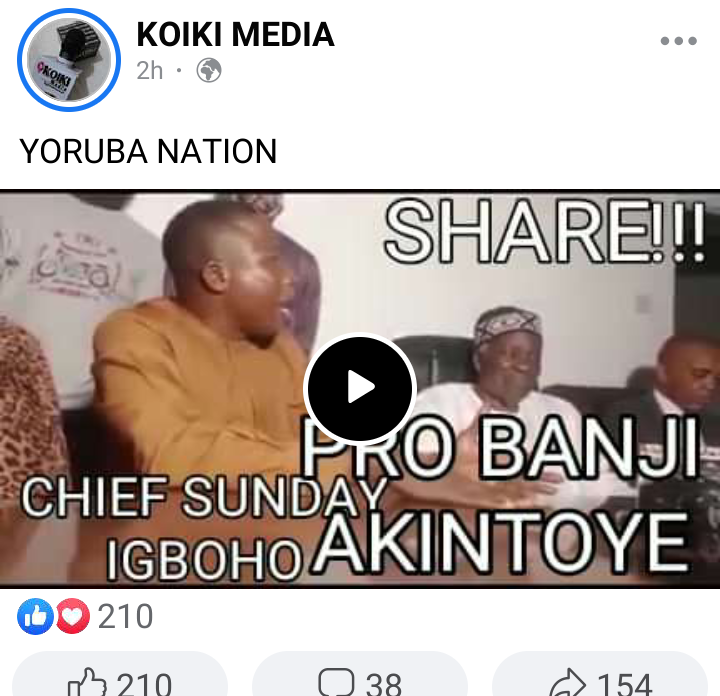 In the video released this morning by Koiki Media, Sunday Igboho's Spokesman
Sunday Igboho said Yoruba people can't walk freely on their lands again because of the Fulani Herdsmen who are Killing and Kidnapping them.
Sunday Igboho said he's ready to Mobilize his boy to open all the borders that have been closed by Government for many years, he said they want rice, and other foods to start entering Nigeria through borders
Sunday Igboho said Fulanis are the ones heading Ports, Airports, and the all Borders we have in the South-West and they are ready to chase them away.
He finally Advises all the Yorubas living in the north to come home.
Read people's reactions below the video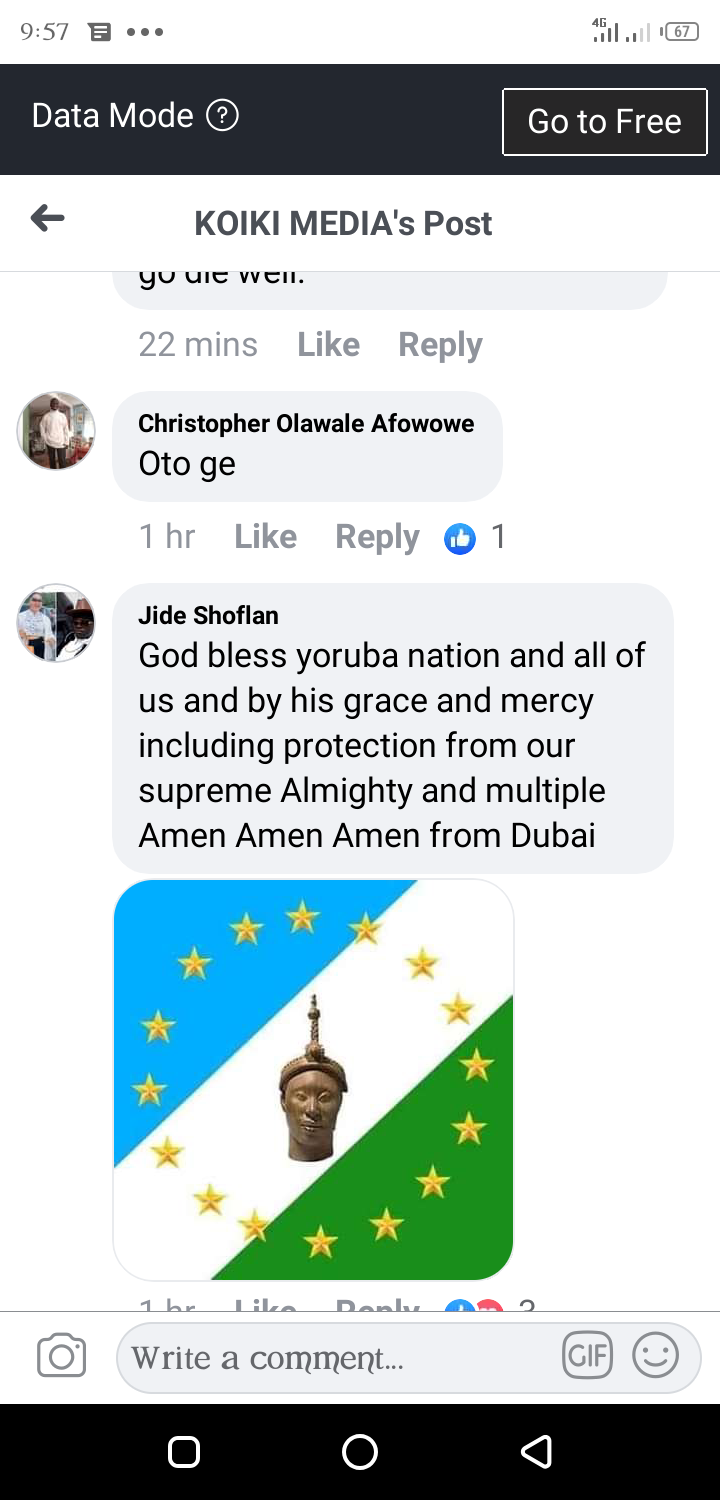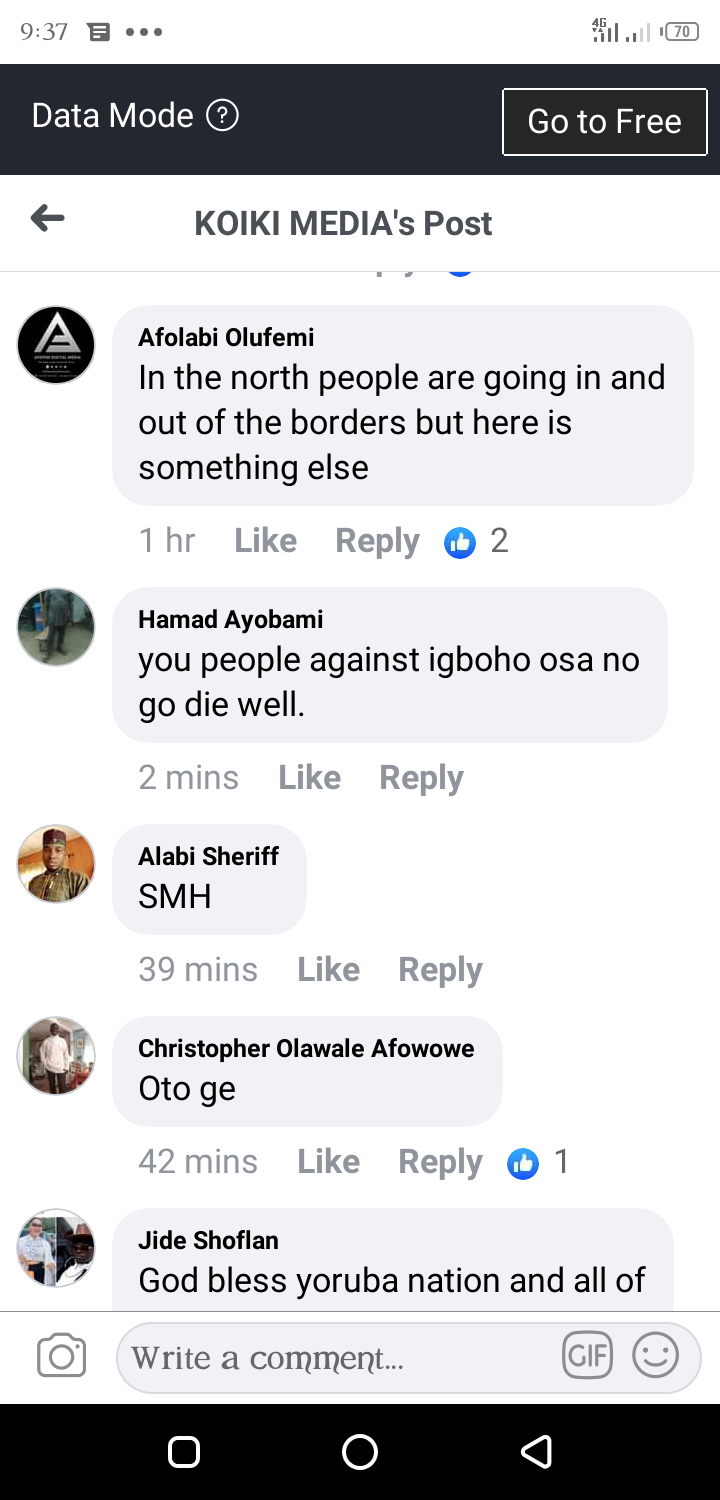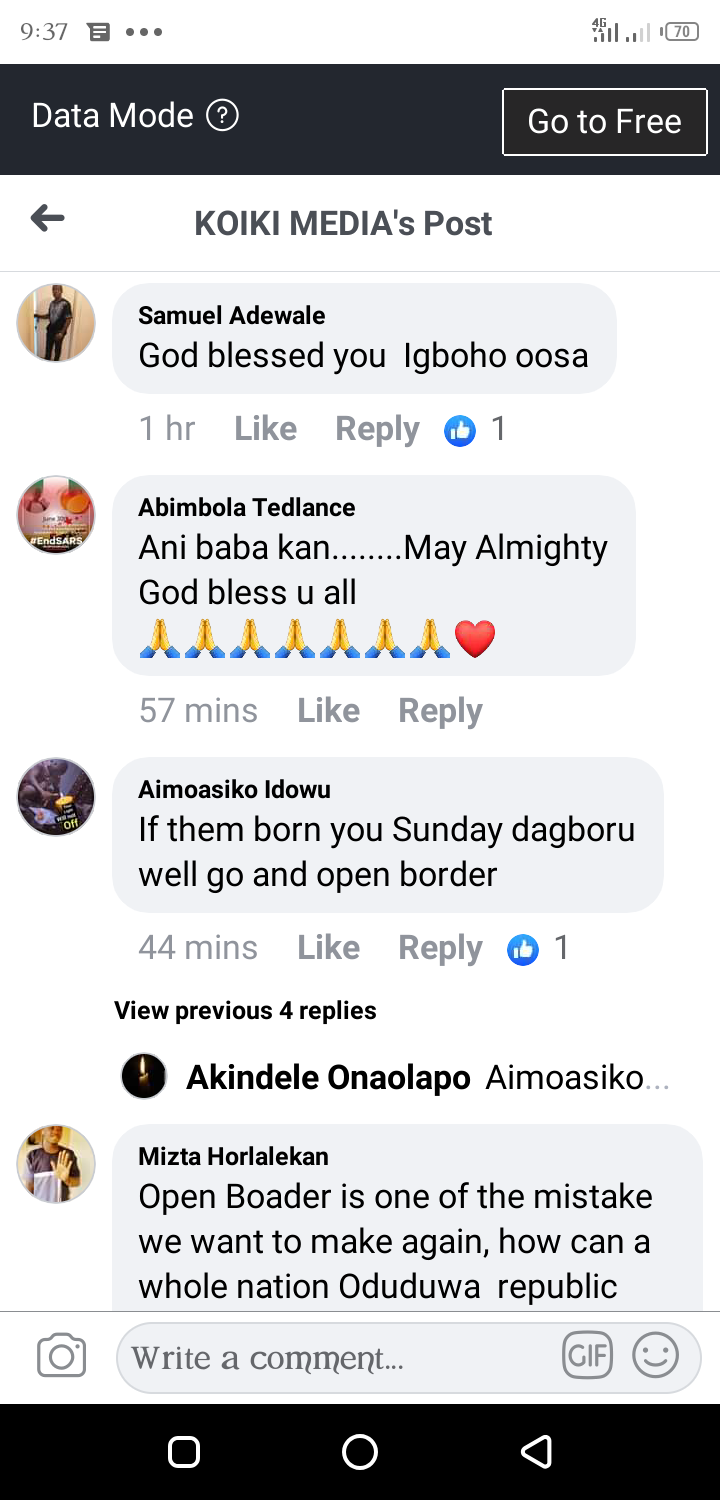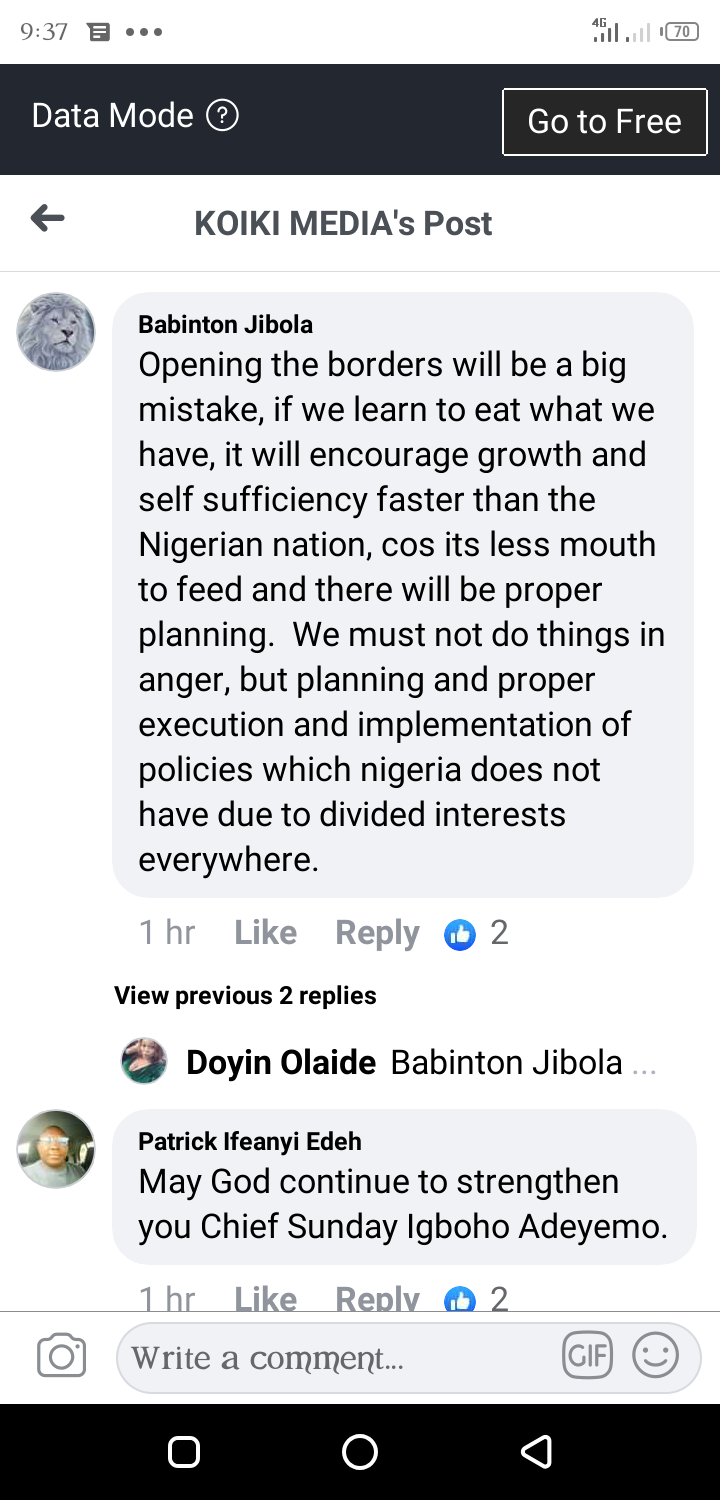 You can watch the video HERE
What's your opinion about what Sunday Igboho said in the video?
Kindly drop Comments and Share the post on All social media for people to read it.
Content created and supplied by: EngrLas (via Opera News )