A Nigerian lady had taken to her facebook timeline to share the ugly ordeal she passed through this afternoon with some unknown gun men. Robbery is one of the most dangerous activities that should be discouraged by all means. Apart from the pains and internal injuries the victim could pass through, it can undoubtedly result in loss of lives and properties.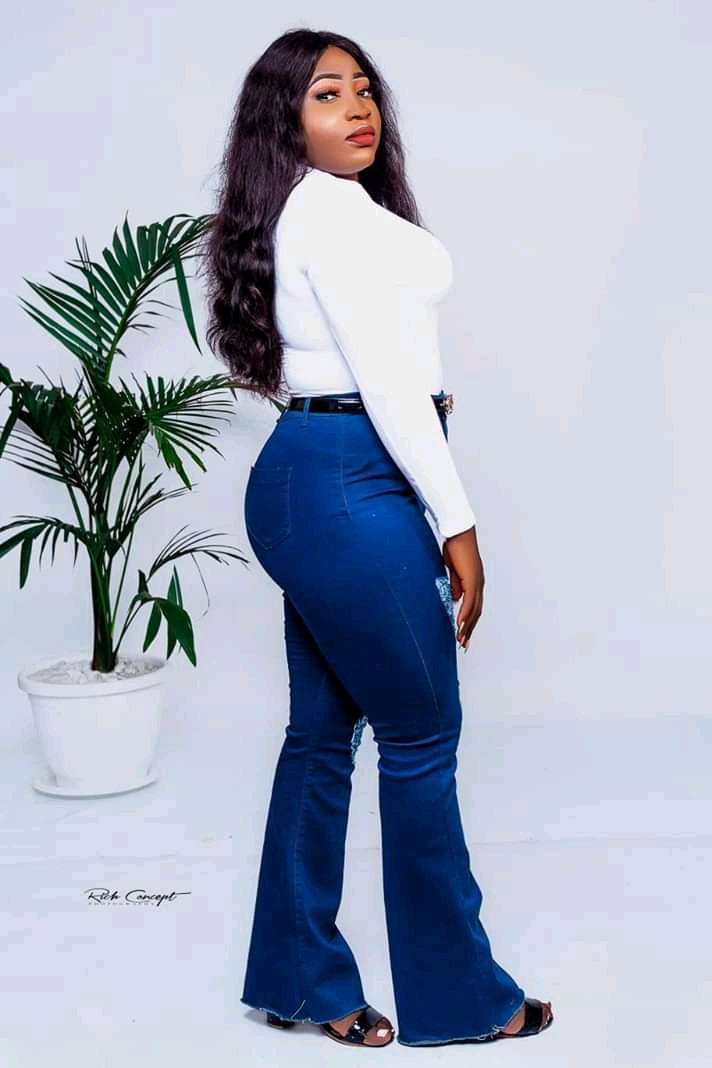 When someone is faced with situation of being held hostage by well armed robbers, top security personnels affirmed that at such situation, the victim should not try to disobey them, but should swiftly do whatever they demanded at the moment. Why is this so? Yes because those men are dangerous, they can waste your life over the smallest thing like Nokia 3310 or even an headset. So to be on the safe side, you have to quietly comply with them, and immediately they leave you or walk away, you can then alert the police or any nearby security agent. A lady identified simply as Esther Bassey lamented that the arm robbers asked her to twerk for them after robbing her to show that she is not angry about what had happened. She disclosed this to her friends this evening on her timeline. The post which went viral within a twinkle of an eye had gathered lots of comments and reactions. The post reads; "They Were Done Robbing Me, They Said I Should Twerk To Show Them Am Not Angry"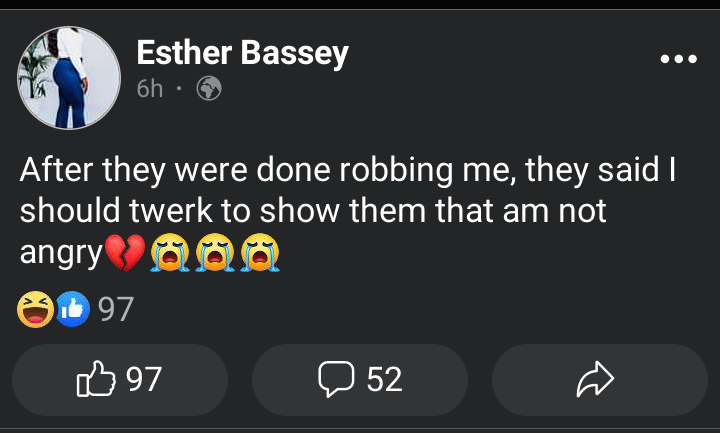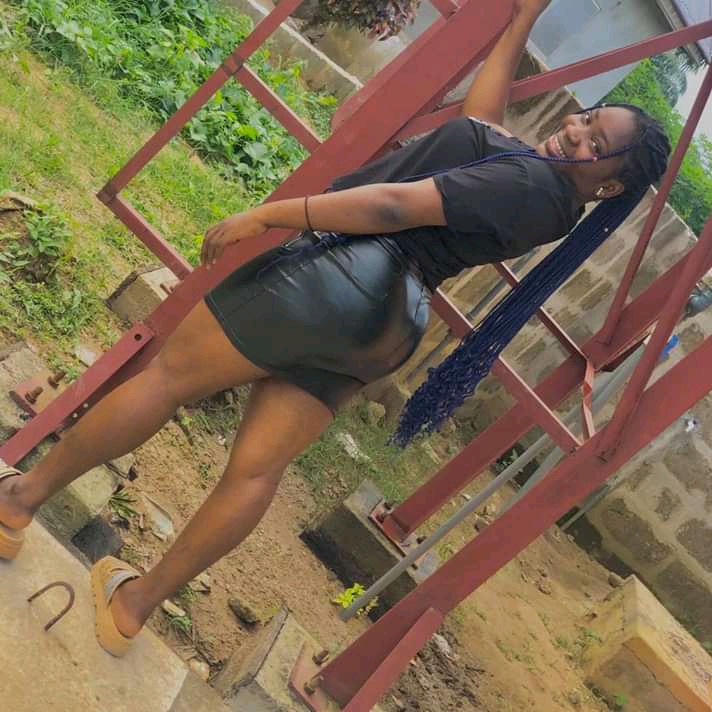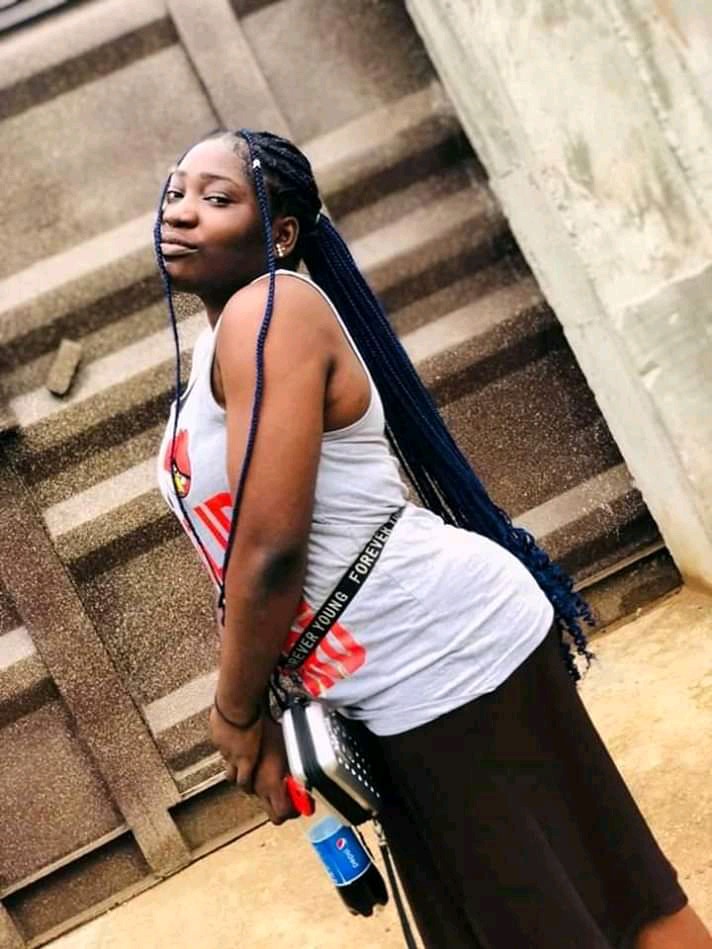 We are grateful to God that they did not hurt her, although they took away her belongings.
Please kindly like, sure and Comment below. Let's appreciate His for saving her life.
Content created and supplied by: Ediomo77 (via Opera News )